Exciting As Die Skoen Pas teasers: All March 2021 episodes
In As Die Skoen Pas teasers for March 2021, Defne loves Omer. However, Sinan is obsessed with her and wants to break their relationship. Omer's ex-girlfriend, Iz, shows up with similar intentions towards the love birds. Meanwhile, Yasemin works behind Omer's back to bring his company down. She also compels Ismail to make their romance public.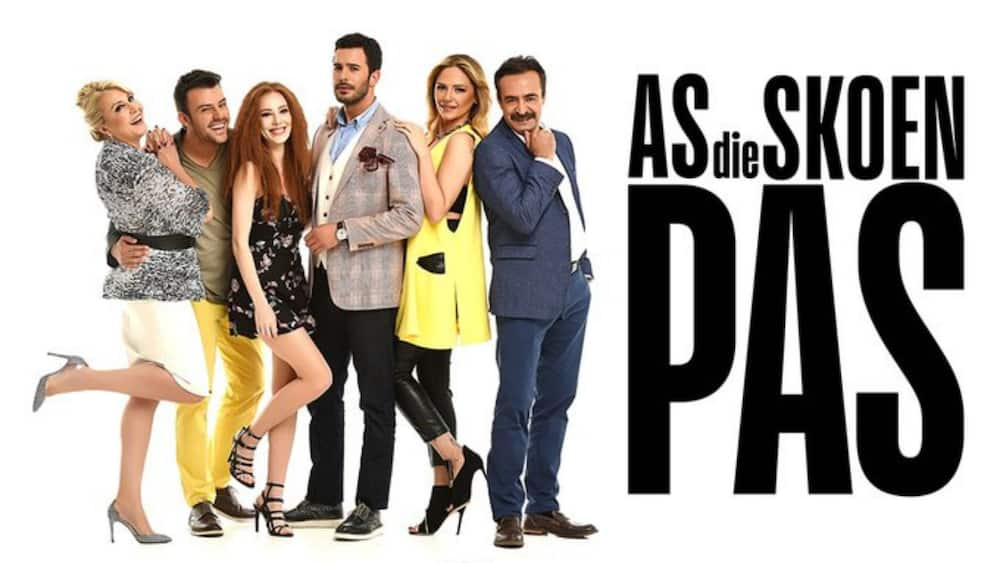 Why is Endam opposing Serdar and Nihan's engagement? Sina tries to talk them out of turning the negotiations into a conflict in vain. Expect the best entertainment on As Die Skoen Pas series. You will never regret tuning in.
March 2021 As Die Skoen Pas teasers
Catch As Die Skoen Pas air on eExtra every weekday at 19h30. Do not think twice about watching the show because you might change your mind and miss top-notch entertainment. Here are the juicy details about forthcoming scenes.
1/03/2021: Monday (Episode 31)
The Passionis company's team enjoys a weekend break at a resort, and Yasemin gets jealous when girls give Ismail too much attention. Meanwhile, Defne outsmarts Omer and Sinan as they compete for her attention.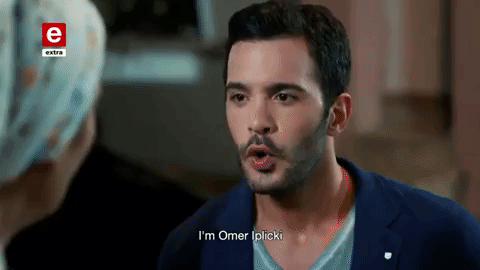 2/03/2021: Tuesday (Episode 32)
Some colleagues are not enjoying the company's team-building weekend. Turkan blackmails Serdar into marrying Nihan. On the other hand, Neriman and Koray enjoy lovely moments at a resort.
3/03/2021: Wednesday (Episode 33)
Neriman and Koray argue with Yasemin while the team-building weekend continues. Defne and Omer speak their minds, whereas Turkan and Nihan's mother initiate marriage negotiations.
4/03/2021: Thursday (Episode 34)
Koray gets unexpected help at the lowest moment of her life, and Defne discovers Omar's sanctuary. Sinan learns the shocking side of Yasemin.
5/03/2021: Friday (Episode 35)
Necmi warns Neriman to stay out of Defne and Omer's relationship. Gossip flies in the office when Defne and Omer fail to turn up at work after the weekend.
8/03/2021: Monday (Episode 36)
Sinan mediates between Turkan and Endam when marriage negotiations turn into an argument. Necmi gives Neriman a beautiful surprise, and Defne goes home without informing Omer.
9/03/2021: Tuesday (Episode 37)
Omer makes it difficult for Defne to return to work. While Yasemin receives a startling phone call, Neriman gets a sweet surprise.
10/03/2021: Wednesday (Episode 38)
Will Neriman lose the plot in Necmi's absence? Koray's support towards Neriman is unreliable because he needs to calm the storms in his life. Sinan encounters the unexpected, and Defne tries reasoning with Omer in vain.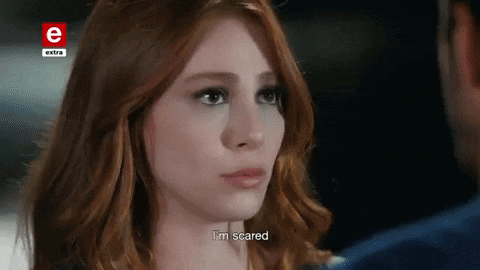 11/03/2021: Thursday (Episode 39)
Omer bumps into an old enemy while everyone prepares for the awards night event. Some people discourage Defne from telling Omer the truth.
12/03/2021: Friday (Episode 40)
The tension between Omer and Defne hinders her from becoming a better person. Neriman encourages herself to press on. Meanwhile, the winter clothing collection attracts more than enough deception and intrigue.
15/03/2021: Monday (Episode 41)
Yasemin gets into a dangerous deal with the company's rivals. Neriman seeks help when she reaches her melting point. Omer and Defne drift apart as Omer's past haunts him.
16/03/2021: Tuesday (Episode 42)
Deniz tempts Omer and Sinan with an irresistible offer. At the same time, Omer's ex, Iz, creates a rift between him and Defne. Meanwhile, Sude strives to lure Sinan to her side.
17/03/2021: Wednesday (Episode 43)
Necmi leaves Sude's welcoming party and heads home when Neriman starts to sing. Defne and Omer argue over Iz. Who sent Omer an invitation to the Tranbar launching event. Later, Deniz betrays Sinan.
18/03/2021: Thursday (Episode 44)
Everyone joins hands to help Omer's new collection succeed after Defne convinces him to work on it. Yasemin insists on working for Koray from his home, but he declines her proposal.
19/03/2021: Friday (Episode 45)
At the same time, Yasemin and Koray's friendship blossoms. Iz attempts to stir a conflict between Omer and Defne again by mentioning a suspicious tattoo. Omer sets an impossible deadline for his team, and he draws closer to Defne.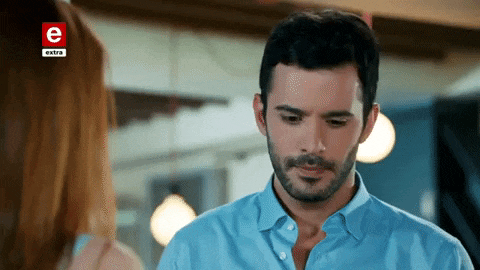 22/03/2021: Monday (Episode 46)
Defne and Omer enjoy a romantic night. Later, Omer and Sinan hit a dead end. Deniz prevents work at the Passionis company from getting done, and she later catches Yasemin doing something wrong.
23/03/2021: Tuesday (Episode 47)
A disaster hovers over Omer and Sinan's partnership. Koray receives an unexpected life-changing surprise. Iz visits Defne to fight for the love she feels for him.
24/03/2021: Wednesday (Episode 48)
Yesemin tries to reconcile with Omer. Meanwhile, Koray gets depressed thinking about who to choose between Omer and Sinan.
25/03/2021: Thursday (Episode 49)
Endam is against Serdar and Nihan's engagement. Omer fails to acknowledge Defne's support while he struggles with work-related issues because of their recent lovers' arguments.
26/03/2021: Friday (Episode 50)
Serdar, Ismail, and Nihan strive to help Defne pay Neriman's debt because she does not want to take Omer's offer. Omer and Sinan reconcile, and Neriman and Koray plan to set Sude against Sinan. Yasemin demands Ismail must inform his friend they are dating.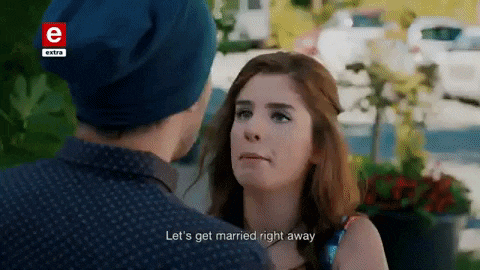 29/03/2021: Monday (Episode 51)
Omer takes control over his career and private life. Yasemin feels someone is threatening to replace her position at Passionis company. Deni implements a new strategy to get back at his company's competitor. Meanwhile, Defne receives both good and bad news.
30/03/2021: Tuesday (Episode 52)
Omer and Sinan pressure Defne to connect them to the designer who made Deniz cloth. Will she tell them that she made and sold it to Deniz? Sude is displeased with the results of Necmi's ultimatum towards Sinan. Neriman and Koray make the gym their new favourite spot with intentions of losing weight.
31/03/2021: Wednesday (Episode 53)
Passionis company retains a contract with a vital client, and Sude has ill motives for inviting Defne for a chat. Deniz's vengeance will severely affect Omer and Defne. Omer is in for a big surprise when he meets Defne's brothers.
Defne
Everyone in the office learns she and Omer are lovers after the company's team-building weekend. However, not all their colleagues are happy for them. Yasemin fears Defne will outshine her in the office, and Iz wants to rekindle the romance she had with Omer before he met Defne.
Omer
Omer works with Sinan even though he is aware that Sinan is madly in love with Defne. Intense arguments between Omer and Defne strengthen their love. Meanwhile, he is unaware that one of his workers is an ally of his business' rival.
You can tell from the enticing As Die Skoen Pas teasers for March 2021 that the show is taking entertainment to a whole new level. The show is recommended for drama series' viewers who are longing for heart-soothing and mind-calming love stories.
READ ALSO: Isibaya teasers for March 2021: All the twists and turns of the soapie
Briefly.co.za shared the tantalizing Isibaya teasers for March 2021. In the upcoming episodes, S'bu keeps his distance from the Zungu family. He feels responsible for one of his family members' death.
Meanwhile, Dabula's allies cannot do anything right. Mbomvu and Saddam make careless mistakes while they are on a mission. Londiwe fails to install a recording device in the enemy's territory. Will he find a reliable ally?
Source: Briefly News