- Leleti Khumalo started off her career in acting when she starred in the big screen adaptation of Sarafina!
- Since then, she has starred in Generations, and more recently, in Uzalo
- She's now starring in, and producing episodes of eTV's new show, Imbewu: The Seed
PAY ATTENTION: Click "See First" under the "Following" tab to see Briefly.co.za News on your News Feed!
Over 30 years ago, Leleti Khumalo was introduced to the nation as an actress. Now that she's approaching 50, she's reinventing herself once more, as MaZulu in eTV's Imbewu: The Seed.
The KwaMashu, Durban-born star was a hit in the 1992 big screen adaptation of Mbongeni Ngema's Sarafina!
In 2005, she put on a power suit and morphed into businesswoman Busi Dlomo, the object of Jack Mabaso's (Vusi Kunene's) affection in SABC 1 soapie Generations.
Ten years later, following an acting sabbatical, Khumalo transformed once more into a matriarch and honourable pastor's wife Zandile "MaNzuza" Mdletshe in Uzalo.
READ ALSO: Young, educated, and Ramaphosa's new spokesperson: Khusela Diko
Khumalo's role in Imbewu comes three years after first starring in Uzalo, and she will have a difficult time convincing viewers that she's now MaZulu; a woman with a deep secret that has haunted her for years.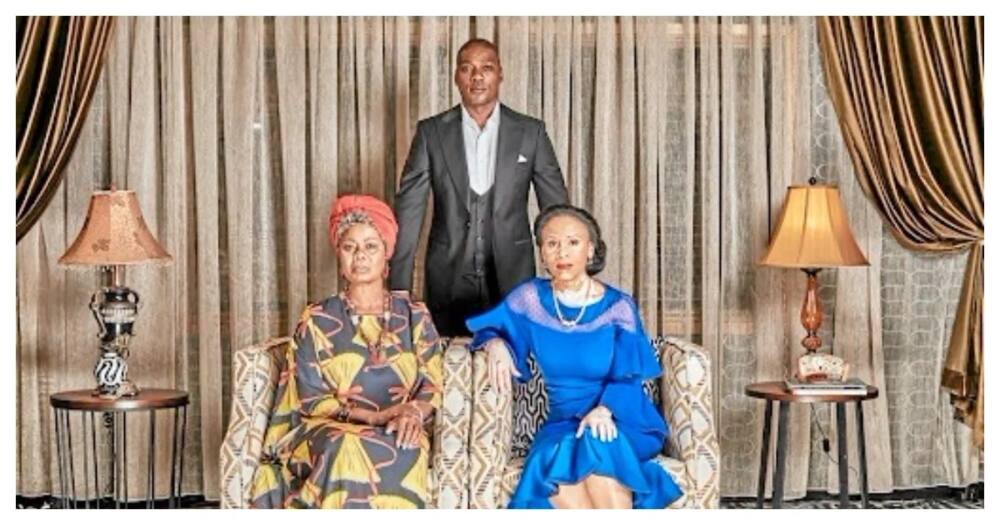 Khumalo admitted she is nervous about how audiences will receive her new role.
"I want people to see me in a different way, which is difficult for me and challenging because now I just added Uzalo to the list and I'm trying to get away from that character as much as I can, even though it's still fresh in people's minds," she said.
"I want people to say, 'wow! I can't wait for tomorrow'. I don't want them to see MaNzuza. That's the one thing that's keeping me awake at night.
"This role is different from the roles I've played I play a very rich woman who likes to dress up, but at the same time takes care of the family."
Briefly.co.za learned the show reunites Khumalo with her former Uzalo co-star Mpumelelo Bhulose. Veteran actress Thembi Mtshali-Jones also has a leading role. Fresh new talent from KwaZulu-Natal star as the rest of the cast.
It is co-produced by Khumalo in partnership with Muvhango creator Duma Ndlovu and revered show-runner Anant Singh. Khumalo reveals that she will make her directorial debut later in the season.
"We have been working on the show since mid-2017. I've wanted to venture into producing and directing for a long time.
"When this opportunity came along, I thought, 'perfect'. It came at the right time. Even though I was still at Uzalo, I had to weigh these two options. So I went with Imbewu, because I was going to be producing it too. I didn't leave Uzalo because I was tired or whatever.
"I'm working with Duma and Anant - I've worked with these two ever since I was a kid. It's a blessing for me to have those two besides me because they have been in the industry forever."
Khumalo has vitiligo, a skin condition in which pigments of skin die, leaving lighter patches.
"It's not easy when you wake up in the morning and you see yourself changing everyday, but you must try to talk to yourself and say 'Ok, this is what's going on with me now' and try to accept it everyday," she advised.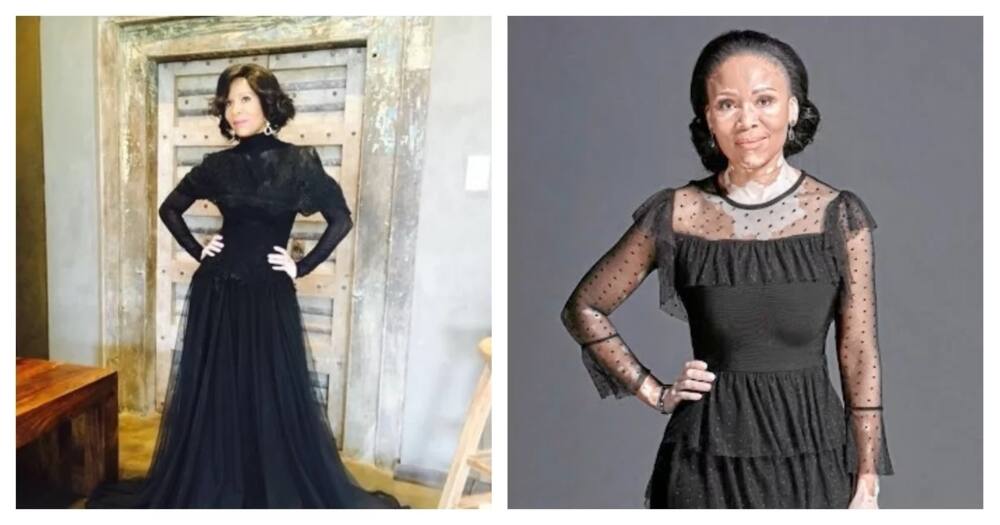 "It's not easy, but you must try to accept everyday. Fortunately, it's not painful. It is just a change of skin and people are going to look at you differently, of course. But you are still the same person.
"Accept it before others accept it. If people see that you have accepted it, they are going to go through the same thing."
The successful actress is also a mother of four-year-old twins with husband and businessman Skhuthazo Winston Khanyile.
"Motherhood is going so well. I'm still enjoying it and loving each and every second," she said. "It's not easy, especially with this new baby I'm trying to launch at the same time. But when you are a woman, you have to do what a woman has to do."
READ ALSO: 5 Mzansi celebs who recently splashed on fancy new homes
Will you be watching Imbewu: The Seed when it begins? Let us know on our Facebook page and we could publish your opinion.
To stay up to date with the latest news, download our news app on Google Play or iTunes today.