The Evil Eye teasers for April 2021: Round-up of all episodes
The Evil Eye teasers for April 2021 are already out, and the soap opera could not get any better. You might want to brace yourself for a thrilling experience because the oncoming episodes are nothing close to what you envisioned. Meanwhile, check out these snippets for tips on what to anticipate in the oncoming episodes.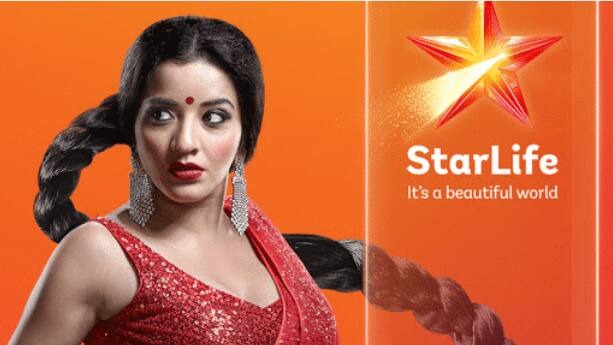 The Evil Eye is a thrilling soap opera that features rivalry among family members and how supernatural powers terrorise them. Piya and Ansh's reunion is cut short by the supernatural forces, and their attempts to overcome them causes more mayhem. Meanwhile, some of the people closest to them plot against them. Will their love stand against all the odds? The Evil Eye teasers for April 2021 will fill you in on some of your concerns.
The Evil Eye April 2021 teasers
In the most recent episodes, Mohana was up to no good, and her actions were a cause for alarm. Devashri's life also seemed to hang by a thread. Will this series of endless pain end? Will things go back to how they were before?
Episodes 248 - 249 - Thursday, 1st of April 2021
Piya and Ansh express their concerns about Mohana's devious plan. Later, Piya makes a selfless decision for Devashri.
As Ansh reveals sensitive secrets to his family members, Devashri regains consciousness. Later, Naman closes in on Panna and, Ansh and Piya share a romantic moment.
Episodes 250 - 251 - Friday, 2nd of April 2021
Trishila promises to find a cure for Piya's health condition, although Piya raises eyebrows about her true intentions. Meanwhile, at the police station, Naman opens up to Sanam about his indigenous plan.
Trishila cures Piya, and Ansh discovers some shocking verity. Later, Panna takes control of the situation, and it leads to Saavi, Sanam and Naman getting arrested.
Episodes 252 - 253 - Saturday, 3rd of April 2021
Piya and Ansh are excited to meet Divya, Piya's mother, and when Adi meets her, she gets petrified. Later, Nishant comes bearing surprising news for Piya.
Divya and Mohana witness a prophesy come to pass while Piya and Ansh realise the latter is missing. Later, an unexpected danger lurks at the Rathod's mansion.
Episodes 254 - 255 - Sunday, 4th of April 2021
Nishant causes havoc in the house, and it leads to Avinash and Avni getting hurt. Meanwhile, Sanam shows Naman some magical jewels.
Saavi and Nishant attempt to murder the Rathod family members, and Mohana gets in the way of Ansh's effort to find the mystery sword. Later, Ansh and Piya receive some shocking news, and it leaves them numb.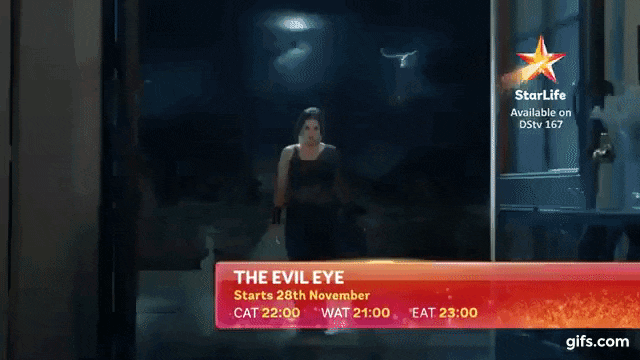 Episodes 256 - 257 - Monday, 5th of April
Ansh makes a startling confession, and it prompts Divya and Mohana to gang up and concoct a plan against him. Elsewhere, an unexpected visitor shows up at Naman's house, and Piya promises to stand by Ansh regardless of what happens to him.
Sanam tricks Panna, and Nishant offers the Rathods help set up a trap for Divya and Mohana. Later, an unexpected disaster strikes at Naman's house.
Episodes 258 - 259 - Tuesday, 6th of April 2021
Munna takes out the mystic sword, and it forces Divya and Mohana to declare war. Sanam does the unthinkable when he reveals a secret, and Piya and Ansh take the magical sword.
Piya and Ansh go out on a quest to reach Paatal Agni Jharna, although they encounter a series of challenges along their way. Later, Divya and Mohana harm Vedashri as they attempt to get out of the magical dome.
Episodes 260 - 261 - Wednesday, 7th of April 2021
Saavi and Nishant are shocked to see Divya and Mohana free. Meanwhile, Ansh and Piya's powers diminish as they approach the Pataal Kua with the mysterious sword in hand. Will they make it safe and sound before Divya and Mohana catch up with them?
Ansh battles some deadly skeletons, and someone shoots Piya with an arrow. Elsewhere, Sanam joins forces with a secret alliance, and Nishant comes up with a new formula.
Episodes 262 - 263 - Thursday, 8th of April 2021
Guru Ma does the unthinkable, and it makes Vedashri guilty. Meanwhile, Divya lures Mohana and tries to blackmail Piya and Ansh.
Sarpa Chhaya helps the Rathod family members learn more shocking facts about Aditya. The deadly poison continues to spread in Ansh's body, and he turns blue. Will they find a solution before it is too late?
Episodes 264 - 265 - Friday, 9th of April 2021
Mohana feeds Vedashri with hurtful information, and Nishant comes up with an antivenom from a magical flower. Meanwhile, Ansh's hallucinations escalate, and he walks to the balcony.
Panna attacks Naman, and Divya prepares to strike on her prey. Saavi, Nishant, and Piya panic when they realise that Ansh's health is deteriorating.
Episodes 266 - 267 - Saturday, 10th of April 2021
Mohana strikes at Reevavanshi, and Divya's last words leave Piya shocked. Ansh regains consciousness.
Naman walks in on Sanam, who is unconscious, and it makes him shattered. Piya and Ansh make odd decisions that leave the Rathods startled. Piya uses her new form and overpowers her enemies.
Episodes 268 - 269 - Sunday, 11th of April 2021
Piya and Ansh feel devoid of power; hence, they opt to spend time with Adi. Later, Nishant establishes a way to help Ansh when he jumps off the building.
Naman discovers a significant clue about Saavi's trick, and Nishant's magical serum detects a shocking truth about Piya. Later, Piya takes an unexpected step.
Episodes 270 - 271 - Monday, 12th of April 2021
Piya learns about her powers from Guru Ma and insists on retaining them. However, her decision makes Ansh furious. Later, Mohana gives birth to an evil creature!
Six years later, Pari and Adi are all grown up, and they rescue Piya and Ansh from an accident during aarti. Later, an unknown woman enters the Rathod mansion.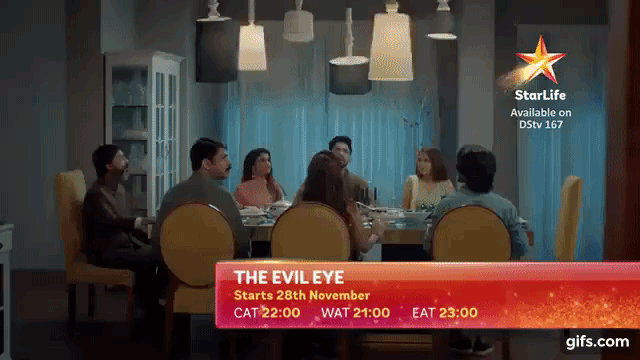 Episodes 272 - 273 - Tuesday, 13th of April 2021
Pari stumbles upon an old photo of Adi and Ansh, and Piya reprimands her for staring at it. Later, Ansh finds out Urvashi's true colours.
Dilruba wakes up with an uncontrollable urge to eat Guru Ma and Naman. Elsewhere, Urvashi insists on hypnotising the Rathod family members to marry Ansh, although Adi does something and stops her.
Episodes 274 - 275 - Wednesday, 14th of April 2021
Naman implements a strategy to trap Dilruba, and Urvashi ruins Pundit Ji's writings. Later, Piya finds out the details of Ansh's engagement, and the incident leaves her devastated.
Mohana opens up to Urvashi about her plan to hurt Piya and Ansh, and later, Urvashi makes a foul move. When Ansh drops Adi at school, he senses Piya's presence.
Episodes 276 - 277 - Thursday, 15th of April 2021
Pari uses her powers to defend Adi when some bullies attack him, and Urvashi tries to cause a fight between Adi and Ansh. Later, Piya receives some startling news from Pari's school.
Urvashi tortures Adi and forces him to do the unimaginable, and Nishant and Saavi come up with a new strategy to get a vital clue.
Episodes 278 - 279 - Friday, 16th of April 2021
Ansh rejects Urvashi, and Pari races against time to rescue Adi from Urvashi's attack. Later, Nishant realises the existence of her evil powers!
Ansh is shocked to see Mohana hurt, and Vedashri receives a phonecall that unveils shocking details about Piya. Later, the Rathods meet Mohana, and Urvashi takes advantage of the situation to make a drastic step.
Episodes 280 - 281 - Saturday, 17th of April 2021
Mohana shocks the Rathods when she warns them about Adi, whom Urvashi has trapped. Naman has an emotional flashback, and Nishant and Saavi get a lead in their mission.
Ansh makes an unexpected bold step, and Pari's superpowers shock Piya. Later, Pari and Adi meet secretly, and she agrees to help him.
Episodes 282 - 283 - Sunday, 18th of April 2021
Ansh shamelessly makes an unimaginable statement to the Rathods, and Naman discovers a magical shape in his window. Adi's life hangs by a thread, and his woes excite Urvashi.
Ansh and the rest of the family celebrate Dahi Handi, and Pari shows up on time to rescue Adi from trouble. Later, Pari convinces Adi into joining her in her plan to trick Urvashi.
Episodes 284 - 285 - Monday, 19th of April 2021
Pari and Adi find out shocking details about their parents; hence, they agree to pray to God to bring Piya and Ansh closer.
Ansh agrees to marry Urvashi; hence, Piya decides to start a new life. Later, Mohana and Urvashi celebrate their success.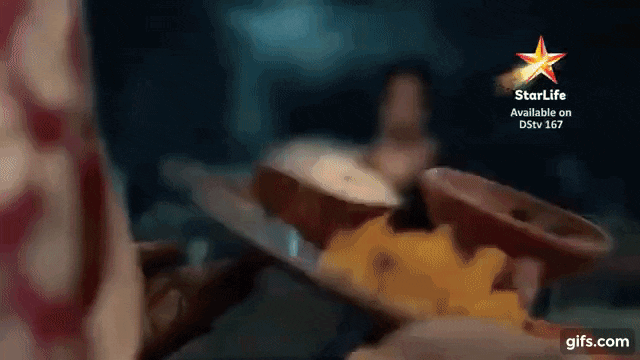 Episodes 286 - 287 - Tuesday, 20th of April 2021
As Ansh opens up about his feelings for Urvashi, Pari and Adi contemplate exposing Urvashi. Later, Urvashi threatens to murder Adi, and Nishant decides to help Naman.
Adi's plan to expose Urvashi fails to bear the desired fruit, and Naman is shocked when Sanam regains consciousness.
Episodes 288 - 289 - Wednesday, 21st of April 2021
Adi burns Urvashi with a special liquid on her face; hence, she attacks him. Later, Pari's plan to reunite Ansh and Piya in Lonavla hits a dead end when she gets locked up in a cupboard.
When Ansh crosses paths with Piya at the camp, he makes a hasty decision. Elsewhere, Urvashi does the unthinkable when she creates a magical duplicate of herself for evil intentions.
Episodes 290 - 291 - Thursday, 22nd of April 2021
Piya tries to rescue Adi after Urvashi leaves him for dead, and later, Vedashree comes up with a magical barrier to trap Mohana.
Pundit Ji reveals shocking truths that leave the Rathods shocked by Mohana's blunder. Later, Piya and Ansh join forces to rescue Adi from danger.
Episodes 292 - 293 - Friday, 23rd of April 2021
Adi opens up to Ansh about Urvashi's evil ways, and the details leave Ansh bummed. Later, Nishant traps Mohana in a magical box.
During the Ganesha puja, Piya reveals a shocking truth to the Rathods, although Urvashi gets back by kidnapping Pari. Elsewhere, Nishant implements his plans to find out more details about Mohana's secret plan.
Episodes 294 - 295 - Saturday, 24th of April 2021
Urvashi makes another bold step when she kidnaps Adi, and Sanam's unexpected demand leaves Naman shocked. Later, Guru Ma makes a shocking disclosure.
Piya and Ansh obtain a magical solution to regain their power, and Guru Ma teaches Sanam and Naman about exciting facts regarding Bhasmika.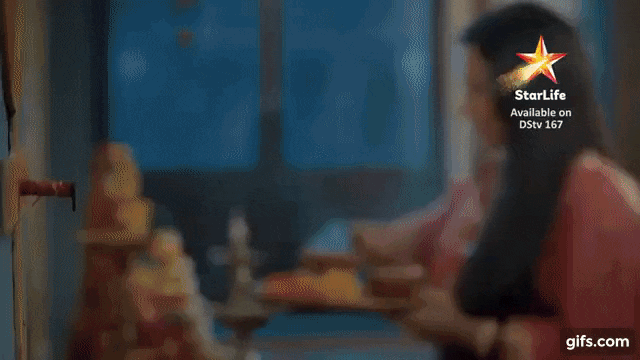 Episodes 296 - 297 - Sunday, 25th of April 2021
Adi and Pari get trapped in a circle of fire, and Piya and Ansh face an unexpected hurdle. Meanwhile, Sanam unexpectedly offers to help Naman, Saavi, and Nishant.
Ansh does the unexpected to rescue Adi and Pari, and Piya decides to fight against Bhasmika. Nishant obtains another magical solution to get rid of Bhasmika.
Episodes 298 - 299 - Monday, 26th of April 2021
Piya employs a clever trick to unveil a vital clue from Bhasmika, and later, she combines her powers with Pari, Ansh, and Adi and tries to destroy Bhasmika.
Sanam's behaviour gets to Naman's nerves, and Piya and Ansh get into a heated argument in front of the Rathods. Later, Pari and Adi take a difficult challenge.
Episodes 300 - 301 - Tuesday, 27th of April 2021
The Rathod family members leave the Bandap temple, unaware of the danger lurking ahead of them. Meanwhile, Bhasmika uses Piya's identity to wrap up her mission.
Naman and Saavi discover a shocking fact, and Piya is shocked when she becomes invisible, and Bhasmika attempts to help Mohana escape.
Episodes 302 - 303 - Wednesday, 28th of April 2021
Bhasmika launches an attack on Guru Ma and later goes home to Ansh. She tries to get intimate with Ansh, although Piya tries to stop them.
Bhasmika does the unthinkable as she tries to get intimate with Ansh. Later, Ansh lets the news of 'Piya's death' get into his head; hence, he attempts to commit suicide.
Episodes 304 - 305 - Thursday, 29th of April 2021
Bhasmika pretends to be Guru Ma and attempts to rescue Mohana, and Guru Ma does the unimaginable. Later, Naman, Saavi, and Nishant discover shocking details about the moti.
The Rathods dance together to celebrate the birthdays, and Naman experiences a life-threatening encounter. Later, Mohana devises an evil plan to control Pari.
Episodes 306 - 307 - Friday 30th of April 2021
Pari's odd behaviour puzzles Piya, and Adi gets involved in an accident and ends up burning his hands. Later, Mohana and Pari dance together to celebrate Mohana's success.
Piya and Ansh feel helpless when Adi gets into a messy situation, and Nishant embarks on his research. Meanwhile, Mohana traps Sanam with evil intentions.
Ansh
Ansh faces difficult situations as he fights for his love for Piya. He deals with Mohana, who tries to stop him from accessing the magical sword. Later, Urvashi shows up in his life, and through her charms, she manages to convince him to marry her. Luckily, Adi and Pari stop their marriage. However, Bhasmika proves to be another hurdle. She disguises herself as Piya and makes him believe that Piya is dead, forcing him to commit suicide. Will his series of miseries end?
Piya
Piya supports the love of her life at the expense of Mohana, who has ill intentions towards them. When Ansh goes through a life-threatening experience, she stands by him. However, when Urvashi shows up, she decides to start a new life. Later, she joins Ansh to fight Bhasmika, although the battle seems to exceed her expectations. Will they overcome their challenges?
The Evil Eye teasers for April must have awakened your urge to catch the oncoming episodes. Therefore, if you wish to keep up with the drama, tune in to StarLife every week at 10.00 pm and 10.30 pm.
READ ALSO: Begeertes Teasers March 2021: Find out who killed Azad's wife
Briefly.co.za published interesting details about Begeertes teasers for March 2021. Check them out for more drama about the plot of the soapie.
Begeertes teasers feature Asli's dilemma after she reveals the details of her pregnancy. Everything works against her, and when Ferhat opens up about sensitive information, it poses a threat to their relationship. Will she have a smooth sail with her pregnancy with everything happening around her?
Source: Briefly News