Game of Love Teasers for April 2021: Shivaansh fakes his abduction
The drama at the Oberoi household gets better in April 2021 episodes. Shivaay and Anika decide to get married again, but he is later kidnapped, and Anika disappears. Who is behind the abduction? Will the Oberoi family figure out a way to solve their problems once and for all? Discover more from the following Game of Love teasers.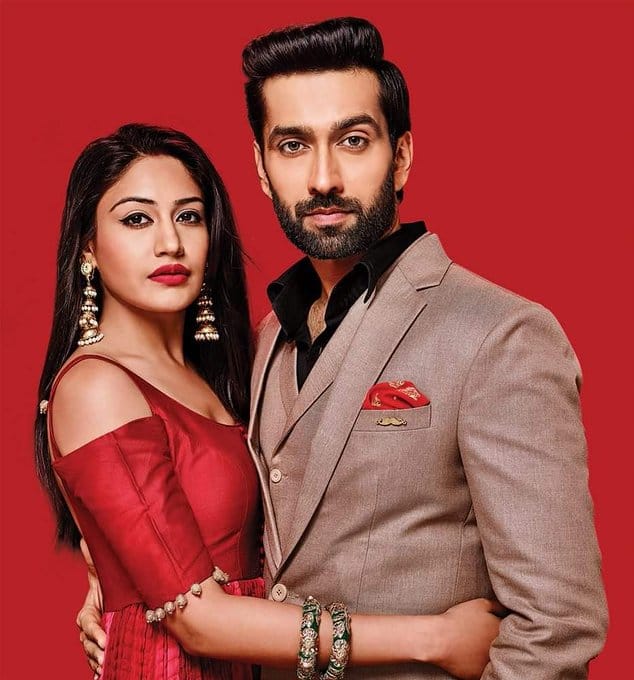 Priyanka shocks the family when she decides to tie the knot with Rajiv. Will they let her? On the other hand, Jai works on a plan to steal a business deal from Shivaay while Shivaansh has a serious medical issue that he is hiding from the family.
Game of Love teasers April 2021
Game of Love on StarLife continues to offer one of the best romantic Indian dramas. It focuses on life at the Oberoi mansion and how three brothers, Shivaay, Omkara and Rudra, defy all odds to ensure their brotherly bond stays intact. Here is what is coming up in Game of Love April episodes.
Thursday, 1/4/2021 (E673 and E674)
Anika and Shivaay reveal how they love each other very much. Later, Shivaay makes up his mind to marry her again and makes the family aware of his decision.
Rudra asks Anika to pardon her and later asks Roop to stop pinning him against Shivaay. Meanwhile, Roop sets her plot against Shivaay in motion.
Friday, 2/4/2021 (E675 and E676)
Anika gets angry when several signs of bad luck occur. Elsewhere, Roop tries to talk Shivaay into cancelling his planned wedding. She also has a plan against Rudra.
Rudra tries to make Anika understand the situation when she blames him for attempting to murder Shivaay. On the other hand, Roop is yet to give up as she sets out to victimise Shivaay and Rudra. Will they let her walk all over them?
Saturday, 3/4/2021 (E677 and E678)
Shivaay accosts Roop for attempting to finish him off. ShiOmRu has emotional moments after Rudra and Om find out the reason behind Shivaay's decision to murder Tej.
Shivaay and Anika disobey Aruna's instructions as they sneak from the house and meet in a secluded place. Later, Shivaay lets Anika know how much he loves her, and they share a romantic moment.
Sunday, 4/4/2021 (E679 and E680)
Someone locks Shivaay and Anika in the guest house. Will they make it on time for their wedding? Meanwhile, Rudra and Gauri are worried when they fail to find the lovebirds.
The venue is set, and Omkara tries everything in his power to ensure order in the absence of Anika and Shivaay. Later, he is happy when the missing lovebirds show up in time for their wedding ceremony.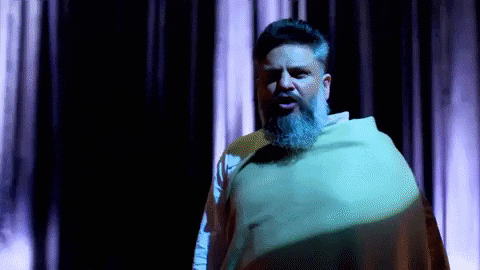 Monday, 5/4/2021 (E681 and E682)
On the night of their marriage, Shivaay gets sick when Omkara convinces him to take Kalyani's medicine. Later, the newlyweds share a romantic moment.
Priyanka's decision to tie the knot with Rajiv shocks the Oberoi family. Later, Dadi smacks her after she exhibits bad behaviour towards Rudra and Omkara.
Tuesday, 6/4/2021 (E683 and E684)
Shivaay wants Sanket to collect certain information regarding Rajiv. He is later surprised after Rudra informs him that Priyanka escaped from the house to get married. Will they try to stop her?
Shivaay wants Jai to assist in stopping Priyanka from tying the knot with Rajiv. Later, it is Priyanka and Rajiv's wedding, but Rajiv runs away. Jai then offers to replace him as the groom.
Wednesday, 7/4/2021 (E685 and E686)
The Oberoi family gets ready to celebrate Priyanka's post-wedding rituals. Later, Jai informs Priyanka about his decision to sell his house, and now their lives will be based in the United States. Will Priyanka agree to his plans?
Priyanka tells Shivaay lies regarding Jai while Sahil is scolded after it is discovered that he interfered with the accounts. Later, Shivaay takes Priyanka and his new husband, Jai, to the Oberoi mansion.
Thursday, 8/4/2021 (E687 and E688)
It is Qawali night, and Shivaay enjoys a gala time with his loved ones. Elsewhere, Jai is working on a plan to steal a lucrative business deal from Shivaay, while Kalyani does not reveal the truth to Omkara regarding her meeting with Suryakant.
Jai is disappointed when Shivaay is the one who wins the deal while the Oberoi family members are excited about the news. Later, there is an unexpected turn of events for Rudra, Omkara, and Shivaay. Will the Oberoi brothers let it destroy their success?
Friday, 9/4/2021 (E689 and E690)
Sahil resents Shivaay for failing to offer him help with the law enforcers. Later, Shivaay and his wife Anika share some romantic moments, and he has an exclusive present for her.
Shivaay is kidnapped by unknown people, and Anika disappears. Meanwhile, the Oberoi members play a fun game. Who is behind the abduction?
Saturday, 10/4/2021 (E691 and E692)
Shivaay goes out in search of Anika. Elsewhere, Aruna and Priyanka have a problem that needs to be solved back at home.
Recent news makes Shivaay more worried about Anika while Rudra and Bhavya search for information regarding Anika's kidnapper.
Sunday, 11/4/2021 (E693 and E694)
Jai will not rest until Shivaay and Anika are not together. Later, something horrific occurs as Rudra and Shivaay attempt to rescue Anika.
Shivaansh, Anika and Shivaay's son, becomes a well-known actor and celebrates the release of his film titled Dhinchak Ishq Tera Mera.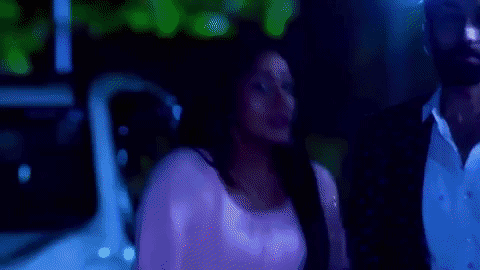 Monday, 12/4/2021 (E695 and E696)
Shivaansh narrates the love that his parents share while ACP Aditi remembers his disturbing past life. The two are later left traumatised after experiencing horrific nightmares.
Shivaansh has an emotional time together with his grandmothers. In the course of the inauguration ceremony, Aditi is made responsible for Shivaansh's safety.
Tuesday, 13/4/2021 (E697 and E698)
Shivaansh is upset with the reviews that his movie receives. Later, his abduction leaves ACP Aditi and his associates in shock.
Shivaansh gives up his fake abduction idea after Aditi manages to tap his phone call. Later, he fakes fainting when Aditi asks him questions regarding the abduction.
Wednesday, 14/4/2021 (E699 and E700)
Aditi makes up his mind to arrest Shivaansh. She will stop at nothing until she sees him behind bars.
Aditi is getting ready to expose Shivaansh's acts to the media, but he seems to be a step ahead.
Thursday, 15/4/2021 (E701 and E702)
Aditi comes across a news reporter who is willing to expose Shivaansh, but the reporter's unexpected actions leave her in shock.
Shivaay fails to control his anger and ends up assaulting Pankaj Kohli, his arch-rival. His bodyguard later discloses details of his health condition.
Friday, 16/4/2021 (E703 and E704)
Pankaj tries to get close to Aditi so that they can scheme against Shivaansh, who later visits Aditi at the police station to seek a favor. On whose side will Aditi be?
Aditi and Shivaansh have a special moment together, but things later take a tragic turn when Shivaansh asks a criminal some questions.
Saturday, 17/4/2021 (E705 and E706)
Aditi raises concerns regarding Shivaansh to her senior, and a worried Aruna forces him to get away from the police station. Shivaansh is later pleased to meet Dhruv and Radhika.
Khanna is increasingly worried for Shivaansh as she does not want to reveal his sickness to the family. Will they discover when it is too late? Aditi gains access to a five-star hotel with Shivaansh's help.
Sunday, 18/4/2021 (E707 and E708)
Shivaansh and Aditi go to the New Year celebrations together as a couple. Shivaansh is later left in shock after witnessing the unthinkable at the party.
The Oberois have a reason to smile after receiving exciting news. Elsewhere, Aditi accosts Shivaansh regarding Honey and demands to see his cell phone.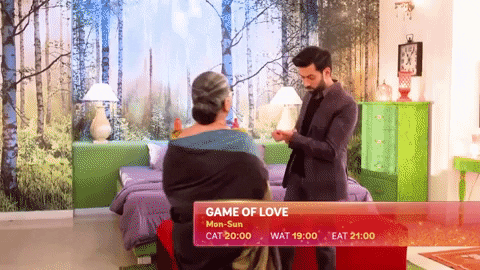 Monday, 19/4/2021 (E709 and E710)
Shivaansh blames Aditi for destroying Shivani's engagement and even forces himself to her house and holds her at gunpoint.
The Anti Corruption Bureau discovers evidence that links Aditi to bribery which leads to her suspension. Shivaansh later makes her a surprising offer.
Tuesday, 20/4/2021 (E711 and E712)
Aditi gets a pen drive from Shivaansh, which shows her innocence, but later discovers that he has deceived her after watching the video.
Aditi films Shivaansh's confession without his knowledge and delivers it to her supervising officer. Later, Shivaansh starts working on his plan that will keep him a step ahead of Aditi.
Wednesday, 21/4/2021 (E713 and E714)
Aditi's boss instructs her to look after Shivaansh, who is later faced with a dilemma when Sudha, Angad's aunt, meets Shivani.
Shivaansh adapts a firm position when Sudha embarrasses Radhika because of her defective eye. On the other hand, Aditi discovers a crucial clue, and she starts looking for a stranger.
Thursday, 22/4/2021 (E715 and E716)
Shivaansh wants Sudha to realise her mistake. Elsewhere, Angad makes a tough decision concerning his and Shivani's marriage ceremony.
Shivaansh comes up with a decision that considers Radhika's well-being. Later, Aditi believes that things are not okay when a stranger escapes from the mansion and Asiya is nowhere to be found.
Friday, 23/4/2021 (E717 and E718)
The Oberois are not at peace as they worry about Shraddha, while Shivaansh accuses Aditi of being negligent. He is later filled with worry when Aruna shows his horoscope to a pundit. Is he scared of what will be discovered?
Aashiya bids Shivaansh and his family goodbye as she leaves. On the other hand, a new lady is ready to be part of Shivaansh's life.
Saturday, 24/4/2021 (E719 and E720)
Mannat abuses Shivaansh at the medical facility while her aunt schemes against his family.
Mannat gets employed at Shivaansh's house after gaining his grandmother's trust. She later panics upon overhearing a surprising conversation.
Sunday, 25/4/2021 (E721 and E722)
Mannat falls unconscious, and Shivaansh carries her in his arms. Later, he gets angry at her as he accuses her of stealing.
Shivaansh lets his grandmother watch shocking footage of Mannat. Later, his family welcomes Varun to the house with open arms, unaware of his intentions.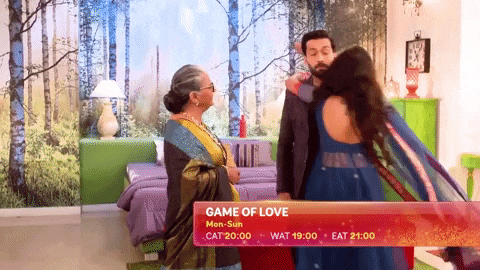 Monday, 26/4/2021 (E723 and E724)
Varun attempts to get into Mannat's bag so that he can retrieve the microchip that has incriminating evidence against him. Shivaansh later blames Mannat for leaking his pictures to the media.
Varun schemes to steal a valuable document from the locker belonging to Shivaansh. Later, Sudha suspects something is not right when she finds Shivaansh's room in an abnormal condition.
Tuesday, 27/4/2021 (E725 and E726)
Shivaansh faints while dancing, and he later blames Mannat for a serious crime after finding nothing in his locker.
Shivaansh is filled with guilt after accusing Mannat wrongly, and he asks Khanna to give her food and ice-cream so that she can feel better. He later discloses to Varun where the new will is kept.
Wednesday, 28/4/2021 (E727)
Sudha accosts Shivaansh regarding his failing health, but he stands firm even after she tests him multiple times. Later, Varun disappears and takes the locker with him.
Thursday, 29/4/2021 (E728 and E729)
Aditi tries to pin Shivaansh against Mannat while someone kidnaps Radhika. Later, angry Shivaansh accosts Mannat.
Shivaansh manages to save Radhika. Mannat later takes Shivaansh to the medical facility, and the doctor has disturbing news for him.
Friday, 30/4/2021 (E730 and E731)
Sudha calls off the marriage of Angad and Shivaansh's sister. Mannat accosts Shivaansh after believing that he has something to do with the disappearance of Munni.
Varun has plans to blackmail Mannat and use her to accomplish his evil mission, including getting her married to Shivaansh. Will Mannat be an easy bait? Later, the Oberoi family sees disturbing news on television.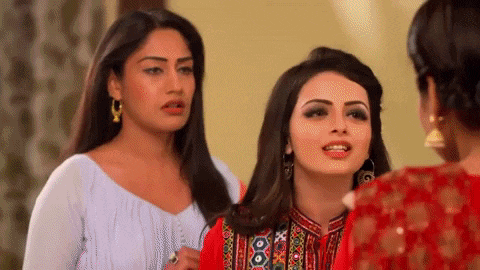 Shivaay
He professes his love for Anika and makes up his mind to marry her again. The wedding is almost cancelled when they get locked up in a guest house, but they manage to break free. After marriage, Shivaay is kidnapped, and Anika disappears. Who is trying to keep them apart?
Priyanka
Her decision to marry Rajiv shocks the family. Shivaay seeks Jai's help to ensure that the wedding does not take place. On the wedding day, Rajiv runs away, and Jai seises the opportunity to replace the groom. Later, Jai informs Priyanka that they will relocate to the United States. Is she ready for a change?
Shivaansh
He releases a new movie but is not happy with the reviews. He also has a severe health issue that he does not want his family to know. Why is he hiding it from them? Will they find out when it is too late?
From the above Game of Love teasers, April 2021 episodes have a lot in store for fans. How is Shivaay going to ensure that his second marriage to Anika is not ruined? The Indian telenovela airs on StarLife every Monday to Sunday.
READ ALSO: Zuba 3 Teasers, March 2021: Charles and Jaden get into a fight
Briefly.co.za highlighted what is coming up in March 2021 episodes of Zuba 3, a Zambian telenovela on Novela Magic. After Yemba's death, Zuba finds out that his money is now hers, as stated in his will. However, she is likely to lose all the inheritance after Jemimah accuses her of killing Yemba. Will she let her win?
Phingiwe gets divorce papers from Charles twice, but she is not willing to sign them. Elsewhere, Zuba and Thando get married, but he has an affair early into their marriage. How will Zuba react when she finds out that he cheated? Discover more from the teasers.
Source: Briefly News