My Identity teasers for April 2021: Why is Dayawanti arrested?
My Identity is an Indian romantic soapie that follows the life of an illegitimate child who tries desperately to break free from the barriers society and her grandmother placed on her. She grows older and uses a fake name to deceive rich people and take their money. Discover what this exciting show has in store for you this April in the My Identity teasers below.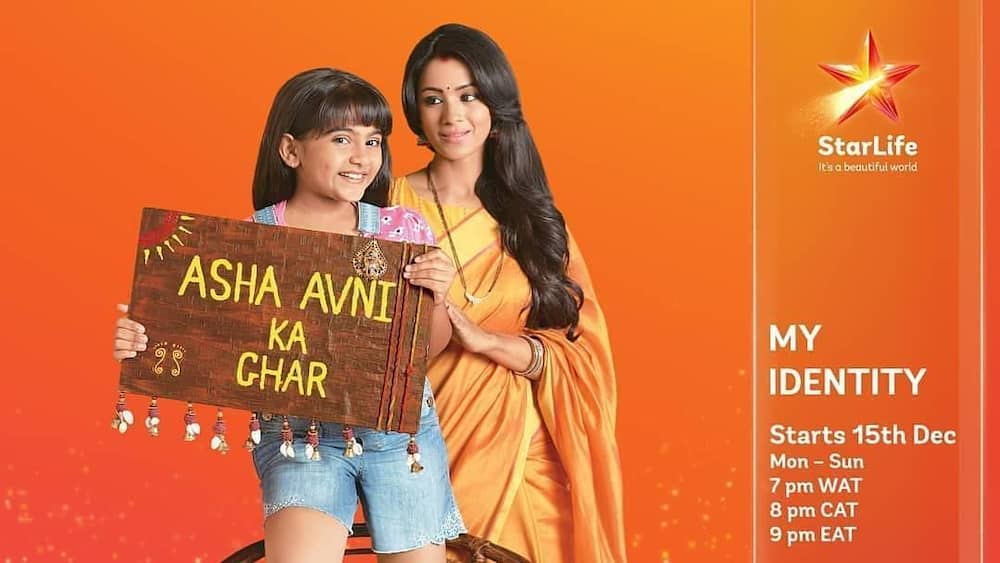 Avni Ayesha has faced a lot of diversity, and things are continually getting worse. Will she discover the identity of her father's murderer? What happens after Dayawanti abducts her? Will Dayawanti be put away for good this time? There is an explosion that targets some of our favourite characters, will they survive? My Identity teasers will answer these questions and more.
My Identity teasers for April 2021
Neil convinces Avni to lie that they are married, and Dayawanti makes it clear that she strongly dislikes her. The situation gets chaotic when she disappears, and Neil is concerned about her safety. Is this why Dayawati is arrested? What happens when Neil is in an explosion? Does he survive? Read the teasers below and get to know more!
Thursday, 1/04/2021
Episode 214
Ali confides in Neela that he will assist in getting Avni divorced. Later, Avni faces problems when she cannot make food.
Episode 215
Ali and Avni link up with a plot to get away from Neil so that he cannot locate them. He requests Madhavi's assistance.
Friday, 2/04/2021
Episode 216
Neil prepares for a romantic evening for his first night with the stunning Avni. When she puts something in the drink, he only takes some of it and makes her drink the rest.
Episode 217
Neil and Avni go to see Neela at her home, she asks Madhavi to keep the secret that Neil knows the truth. Elsewhere, Ali shows Avni his scheme.
Saturday, 3/04/2021
Episode 218
Aman talks to Ketan about his role in the abduction of Neela. Elsewhere, Avni lets the cat out of the bag as Neil guarantees that Dayawanti will be arrested.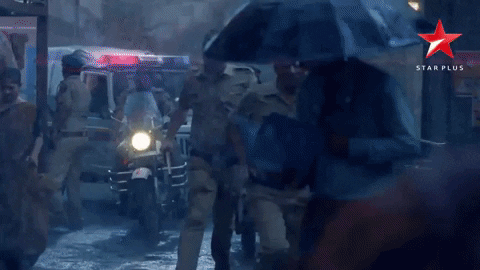 Sunday, 4/04/2021
Episode 219
Neil makes it known to Avni that they have to fake that they have tied the knot to attain their objectives. At the same time, she asks Neela for forgiveness, and Dayawanti asks Neil for forgiveness in place of Diksha.
Episode 220
Harleen cautions Anvi to observe the fast before scrutinising her. Soon after, Neil makes fun of Avni.
Monday, 5/04/2021
Episode 221
Shweta puts Avni in hot soup by deceiving Harleen. She later gets sentimental when she spots Ashish's photograph inside Neil's home.
Episode 222
Avni confides in Neil about somebody trailing Ananya Verma. Neil puts the actual Ananya in a dance bar.
Tuesday, 6/04/2021
Episode 223
Avni wants to go with Neil to the police station, and he puts her hands in cuffs. Meanwhile, Dayawanti listens in on Neela and Ananya Verma's discussion.
Episode 224
When Dayawanti comes across Avni, she puts a gun on her; elsewhere, Aman abducts Ananya. Neil guarantees Avni that everything is going according to plan.
Wednesday, 7/04/2021
Episode 225
Harleen arranges for a treasure hunt in the home as Dayawanti arrives at the Khanna house to reveal Avni's secrets. Will she go through with it?
Episode 226
In an unexpected turn of events, Neil and Harleen expose Ananya Verma and embarrass Dayawanti. Soon after, Neil pays a visit to the Mehtas, and he deceives them.
Thursday, 8/04/2021
Episode 227
Dayawanti is victorious in turning Riya against Avni as the latter is angered by Neil, who reads Ashish's letter.
Episode 228
Riya is keen on keeping Avni away from Diksha and tells Shweta lies; elsewhere, Ali and Mitali are adamant about uncovering Diksha's secret.
Friday, 9/04/2021
Episode 229
Avni and Neil are on edge when Ali tells them that Dayawanti has located Mitali. Soon after, Neil pledges to save Mitali and sends Neela to unmask Diksha.
Episode 230
Avni is enraged when she discovers that Ashish lost his life in a confrontation with Dayawanti. Will anyone prevent her from going to murder Dayawanti?
Saturday, 10/04/2021
Episode 231
Neil is concerned because he does not know where Avni is. Elsewhere, Dayawanti blames her for the death of Ashish and schemes to abduct her. Neela grieves over Ashish.
Episode 232
Dayawanti locks up Avni and lies to Aman about Neil, Avni, and Neela. Later, an enraged Aman tries to impale Neil with a knife.
Sunday, 11/04/2021
Episode 233
Avni is able to break out of Dayawanti's trap, and Aman later arrests her, Dayawanti, when he uncovers the truth about her.
Episode 234
Avni plays out Ashish's post-passing ceremony. Later, Neil is on edge when he discovers that his aunt, Maddy is in a difficult situation. He requests that his 'fake wife' leave.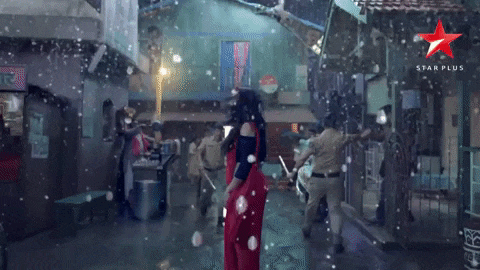 Monday, 12/04/2021
Episode 235
Neil is excited when he learns that Avni saved Maddy and Kareena from trouble, and he wants to commemorate her birthday.
Episode 236
Neela, Ali, and Fatima attend the surprise party set up by Neil, but Shweta has ulterior motives and schemes to spoil it.
Tuesday, 13/04/2021
Episode 237
Riya exposes Avni's real nature to Shweta, who later interrogates Neela. Harleen saves the day by revealing damning facts about Shweta getting her to keep quiet.
Episode 238
Aman is overwhelmed and tries to take his life. When Avni finds out, she takes him to the health centre. Will he make it out alive?
Wednesday, 14/04/2021
Episode 239
Neil takes Aman and Riya to the Khanna home while Riya and Sheta scheme against Neil's girlfriend. What is their plot, and will it work?
Episode 240
Avni and Neil share an intimate dance when they discover that Harleen is keeping a close eye on them. Riya and Shweta conjure up a scheme to make Avni's life harder.
Thursday, 15/04/2021
Episode 241
Riya drugs Avni's soup; Shweta then puts another part of their plot into action. Will she find out?
Episode 242
Avni tries to confide in Neil that everybody thinks she will have a baby. Elsewhere, Riya and Shweta try to drive her into a corner. Who will save her?
Friday, 16/04/2021
Episode 243
Harleen is on Avni's side when Shweta claims that she has been unfaithful to Neil. Will Avni be able to prove her loyalty to Neil?
Episode 244
Avni is sure about Shweta's role in embarrassing her and chooses to leave the house.
Saturday, 17/04/2021
Episode 245
Avni misses Neil while Harleen and Shweta learn about Neil and Riya's fling. Will Riya and Neil own up?
Episode 246
Neil reveals the truth about Riya in the presence of his family and criticizes them for mistreating Avni. He is concerned about where she is and goes to look for her.
Sunday, 18/04/2021
Episode 247
Harleen asks Avni for forgiveness for causing her pain; meanwhile, Shweta has something else in store for her. Neil and his new love interest spend time with each other.
Episode 248
Avni guarantees Neil that she will fix her relationship with Shweta. As Neil and Avni enjoy each other's company, Neil becomes sceptical about her and Ali's friendship. Does Ali have feelings for her and vice versa?
Monday, 19/04/2021
Episode 249
Shweta confronts Ali to reveal Avni's secrets. Elsewhere, Prakash gets Aman into Kareena's College. Neela links up with the Khannas.
Episode 250
Neil and Avni do not want to go for a honeymoon, but Shweta and Prakash try to persuade them. Will they listen to them?
Tuesday, 20/04/2021
Episode 251
Avni makes an appearance at Neil's workplace and convinces him to go to Coorg for his honeymoon. Elsewhere, Riya has also convinced Ali to go to Coorg!
Episode 252
Shweta instructs Riya to snoop on Neil and Avni. Meanwhile, Riya tries to persuade Ali to notice that Neil and his girlfriend are not in love.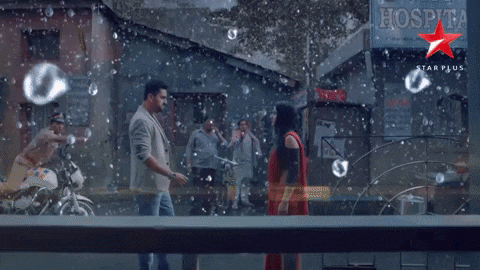 Wednesday, 21/04/2021
Episode 253
Ali sets up a date where he intends on popping the question to Avni, but it flops. Instead, she arrives and meets with Neil.
Episode 254
Ali is distraught when he spots Neil putting a mangalsutra on Avni's neck. Soon after, Neil and his lover reveal their emotions for each other.
Thursday, 22/04/2021
Episode 255
Avni plans to commemorate Shweta and Prakash's wedding anniversary; at the same time, Shweta schemes on how to kick her out of the home.
Episode 256
Everybody is getting prepared for the wedding anniversary celebration. Meanwhile, Riya and Shweta scheme to cause trouble for Avni during the ceremony.
Friday, 23/04/2021
Episode 257
Dayawanti pushes Riya to expose Neil's wife, meanwhile Prakash, and Shweta trade varmala at their ceremony.
Episode 258
Daywanti is angry when she thinks about Ashish. Meanwhile, Riya reveals the truth about Avni as she tells Harleen who her parents are. What will Harleen do with this new information?
Saturday, 24/04/2021
Episode 259
Shweta and Harleen embarrass Avni when they discover that she is Ayesha and Ashishs bastard child. Meanwhile, Aman and Ali express their opposition towards Shweta. What is Neil's plan?
Episode 260
As Avni attempts to prove her guiltlessness, Shweta and Harleen toss her out of the home. Soon after, Prakash criticizes them and tries to comfort Avni.
Sunday, 25/04/2021
Episode 261
Clueless to Aman's motives, Avni ties him a rakhi. Meanwhile, Dayawanti releases her rage on Neil. What are Aman and Dayawanti planning?
Episode 262
Neil is angry with Shweta for embarrassing Avni. At the same time, she is sceptical about Aman. Will he discover Riya's plans for his woman?
Monday, 26/04/2021
Episode 263
Neil feels let down by Avni, and she tries to calm him down. Meanwhile, Neela tries to fix their relationship. What is Aman doing?
Episode 264
Neil and Avni carry out the Janmashtami puja. Dayawanti and Aman have a plan to murder Neil and Avni in an explosion.
Tuesday, 27/04/2021
Episode 265
Neela and his wife discover something weird at the Dahi Handi ceremony and prevent Neil from performing in the ceremony. Will Neil remain alive after the explosion?
Episode 266
Avni and Neela are filled with fear when they see Neil's condition. Aman attempts to murder him for good.
Wednesday, 28/04/2021
Episode 267
Dayawanti gets to the health centre, and she has covered up, while Aman and Riya sidetrack Avni and Ali. Neela becomes sceptical. Will she discover Dayawanti?
Episode 268
Neil requires a liver transplant as his condition becomes critical, and his wife will give anything to rescue him. However, Dayawanti and Gurumaa are plotting to add to Avni's problems.
Thursday, 29/04/2021
Episode 269
Neil's wife denies his request to go back to the house after his release from the hospital. Later, he shocks everyone with a necessary announcement.
Episode 270
The newlyweds move into their new home; meanwhile, Aman has anxiety when he discovers the fingerprint description, and he assaults the police officer.
Friday, 30/04/2021
Episode 271
Shweta asks for Dayawanti's assistance to wreck the life of Avni. She then gains Avni's trust and pretends she cares for her. Will Avni find out her intentions?
Episode 272
Avni helps a girl who looks like her husband's previous girlfriend Juhi and squares up to her husband for mistreating her. Will Neil spot her?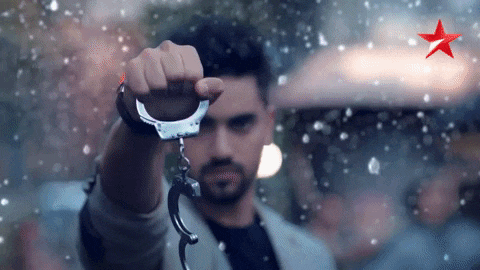 Avni
She has to lie that she is married to Neil for their plan to work, but he later makes fun of her. Shweta then gets her in trouble, but later Dayawanti faces her with a gun. She is able to break free from Dayawanti's trap but is shocked to find out that Aman tries to kill himself. Shweta becomes her friend, but she has ulterior motives. Will Avni find her out in time?
Neil
In the teasers, Neil assures his wife that Dayawanti is in jail but convinces her to lie that they are married. The two become anxious when they learn about Mitali's abduction. He throws a surprise party for Avni, and they later share a romantic dance and spend quality time together. Soon after, he is injured in an explosion. Will he make it out of the hospital in one piece?
Dayawanti
She goes to jail, and when she is released, she holds a gun to Avni. Dayawanti later succeeds in turning Riya against her, but Avni discovers she was there when Ahshish died. Dayawanti kidnaps her and goes to jail when she is caught. She has an anger outburst directed at Neil and joins hands with Shweta to ruin Avni's life.
My Identity is a riveting show, and you can watch My Identity full episodes on Star Life all week long at 20h00 and 20h30. Do you think Dayawanti's arrest is justified? Engage us in the comments below.
READ ALSO: Game of Love teasers: Exciting details in April 2021 episodes
Briefly.co.za published the Game of Love teasers for April 2021. The drama at the Oberoi household gets better in April 2021 episodes.
Shivaay and Anika decide to get married again, but he is later kidnapped, and Anika disappears. Who is behind the abduction? Will the Oberoi family figure out a way to solve their problems once and for all? Discover more from the following Game of Love teasers.
Source: Briefly News