- Dr Vhutshilo Netshituni is the first black paediatric oncologist in South Africa
- She works at Limpopo's only Paediatric Oncology unit at the Pietersburg Hospital
- She aims to use her platform to raise awareness of the need for early diagnosis and treatment of cancer in children
PAY ATTENTION: Click "See First" under the "Following" tab to see Briefly.co.za News on your News Feed!
Dr Vhutshilo Netshituni is the first black paediatric oncologist in South Africa. She works with children with cancer at Limpopo's only Paediatric Oncology unit at the Pietersburg Hospital in Polokwane.
Earlier this week, employees from Coca-Cola Beverages South Africa (CCBSA) gave the Paediatric Oncology Ward at the Pietersburg Hospital a full makeover.
While there, Dr Vhutshilo Netshituni thanked everyone for the hard work being put into the facility. The official handover took place on the 2nd of March, 2018.
"We, as the Paediatric Oncology team, are very humbled and grateful for what Coca-Cola Beverages South Africa is busy doing for us by upgrading our isolation rooms, renovating our outpatient rooms and building the school for our kids," Dr Netshituni said.
READ ALSO: Saving water one plate at a time: Cape Town framer designs plates that don't need washing
Briefly.co.za learned Dr Netshituni was born in Tshilafene village outside Thohoyandou. She found her passion for medicine while visiting her cousin at a medical campus. As soon as she matriculated, she enrolled at Sefako Makgatho Health Sciences University where she pursued her medical degree.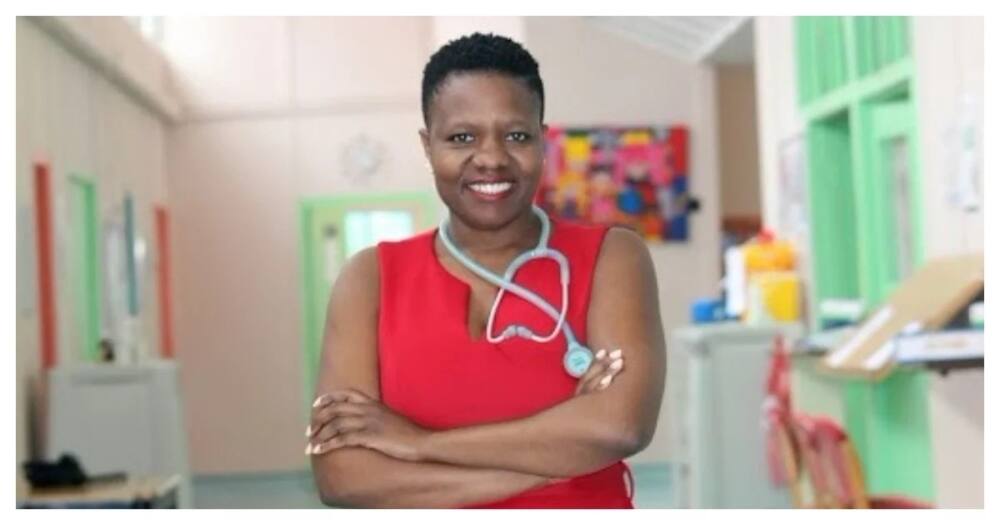 Just before starting her first year, Dr Netshituni's father suddenly passed away leaving her mother to become the main breadwinner.
"Even though life was different, my mom tried her best. In first year, my mom could only afford to give me registration money and that, for me, was enough. I didn't know how I was going to survive when I got there. All I wanted was to study medicine."
Regular hospital visits helped her realise that she loved children and wanted to work with them. Netshituni completed her qualification as a Paediatric Oncologist at Stellenbosch University.
The doctor now works full time at the Paediatric Oncology unit at the Pietersburg Hospital in Polokwane. Sadly the current rate of survival for the children is very low.
This is due to the stigmatism of childhood cancer within outlying communities, late diagnosis and having to travel long distances.
The hospital is currently the only one within Limpopo that has a Paediatric Oncology unit.
Dr Netshituni plans to use her platform to raise awareness so that fewer children are left undiagnosed or shunned. She hopes to run "a big and beautiful oncology building" one day.
READ ALSO: 5 Stunning local celebrities rocking their baby bumps
What do you think of Dr Netshituni's achievements? Let us know on our Facebook page and we could publish your opinion.
To stay up to date with the latest news, download our news app on Google Play or iTunes today.