Riona Teasers on Novela Magic: What happens in March 2021
Riona is an African show that displays authentic African cultures and lifestyles to the rest of the world. This is a versatile show based in a village headed by King Otokun, an evil man. Get a glimpse of what you can expect this March in the Riona teasers below.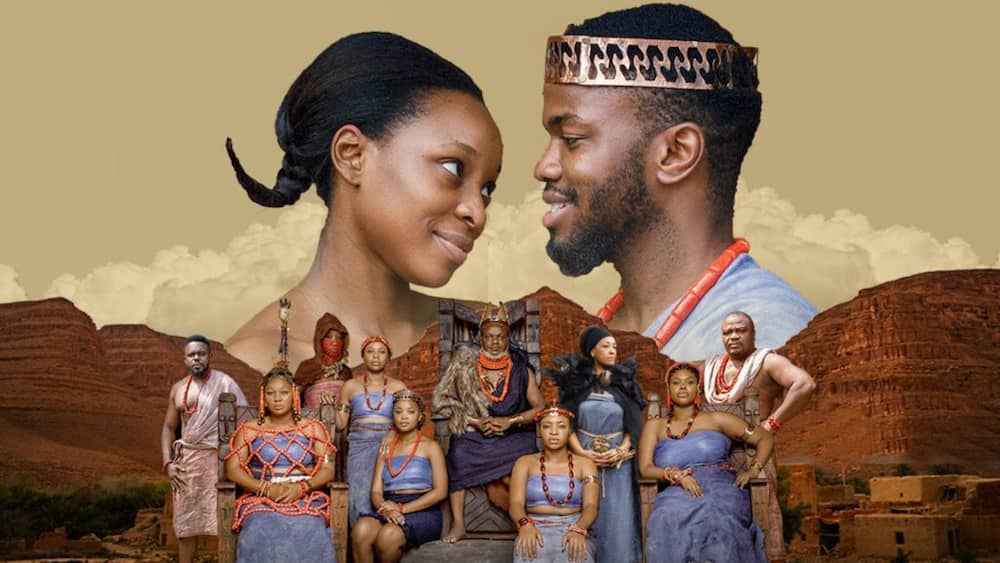 The king's subjects grow weary of his authoritarianism as he struggles to stop a prophecy from becoming a reality. The prophecy foretells his death. Get a glimpse of what you can expect this March in the Riona teasers below.
Riona teasers for March 2021
The king interrogates Idolor; will anything come of it? Aso tells Watse that the rebellion will happen, and Aghan is forced to make an almost impossible choice at the end. What will happen to him? Find snippets of the Riona March episodes in the teasers below.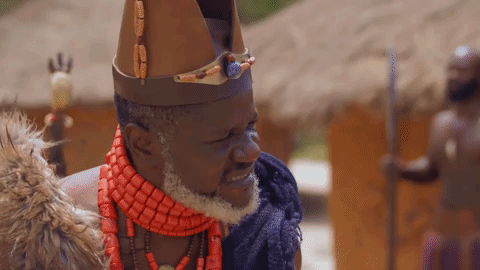 Monday, 1/03/2021 - Episode 39
Abugewa makes a move in his mission to be true to his fate. Meanwhile, Roli gives birth, and Akwaugo gets assistance from an unexpected place.
Tuesday, 2/03/2021 - Episode 40
Tofe looks for Atigbi while Edonmi petitions to be placed in the Council. Elsewhere, Kumene yearns to join the rebellion to fight.
Wednesday, 3/03/2021 - Episode 41
The consideration of New High Council members begins as Olegua is given a good proposal. Otokun is certain that he can pay any price.
Thursday, 4/03/2021 - Episode 42
As Aghan is poisoned, Otokun notices that he messed up. Edonmi validates the facts about his dad.
Friday, 5/03/2021 - Episode 43
The horrid news circulates while Otokun is grieving; meanwhile, the palace is on lockdown as the truth is released.
Saturday, 6/03/2021 - Episode 44
Esanjumi discovers that Alero's romantic entanglement is still happening. Elsewhere, the concubine is given the cold-shoulder by Abieyuwa, and soon after, Nere is imprisoned.
Sunday, 7/03/2021 - Episode 45
After Tofe is laid to rest, Manjumi makes it clear what he wants with Arubi. Elsewhere, Aso makes a daring choice to rescue Nere.
Monday, 8/03/2021 - Episode 46
Otokun is sceptical about Abieyuwa as Atigbi's schedule is derailed. Meanwhile, Roli accepts to look after Tofe's kids.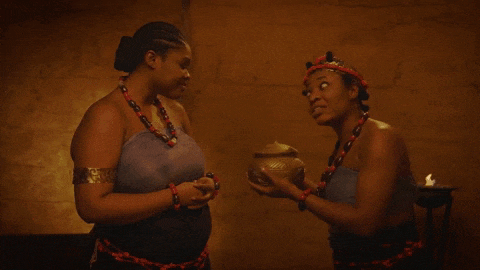 Tuesday, 9 /03/2021 - Episode 47
Idor and Omaghomi have a confrontation that could lead to major problems, while Alero sees her husband differently.
Wednesday, 10/03/2021 - Episode 48
As Omaghomi plots, Edonmi seeks retribution. Elsewhere, Idolor is interrogated by the king.
Thursday, 11/03/2021 - Episode 49
Otokun turns down the call to serve as Roli experiences problems in the palace. Edonmi tries to influence being selected.
Friday, 12/03/2021 - Episode 50
Abugewa and Edonmi talk about the passing away of Majumi and Ofor, while Weyinmi talks to Omonigho about rescuing Akwaugo's child. Meejebi requests the presence of Alero.
Saturday, 13/03/2021 - Episode 51
As the battle to get Otokun's attention continues, Jolomi attempts to win back his wife. Atigbi assists Akwaugo once more.
Sunday, 14/03/2021 - Episode 52
The mistresses become enemies as Amaju and Misan's marriage reaches a snapping point. Roli is given a final choice.
Monday, 15/03/2021 - Episode 53
Biobele has a request for Esanjumi while Roli and Misan consent to switching places. Jolomi feels nostalgic for Alero.
Tuesday, 16/03/2021 - Episode 54
Jolomi gives the king a message as Omereyon sets his eye on Edonmi. Meanwhile, it is an important day for Esanjumi.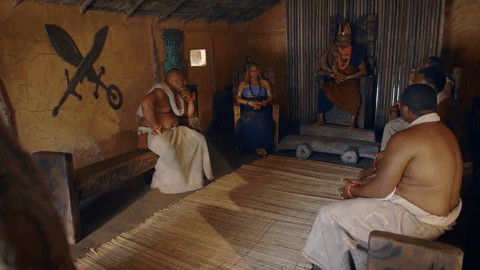 Wednesday, 17/03/2021 - Episode 55
Otokun's yearning for consolation makes him careless, while Idolor talks to the kingdom's ladies.
Thursday, 18/03/2021 - Episode 56
Aso confides in Watse about the rebellion while Misan talks to Amaju, encouraging him to get a new spouse. Elsewhere, Edonmi watches.
Friday, 19/03/2021 - Episode 57
Esanjumi has new beginnings as Alero is on the wrong end of Tsato's anger. Aso threatens Itse.
Saturday, 20/03/2021 - Episode 58
As Edonmi and Omereyon disagree, Aso brings in Fregene to assist in his dangerous plan.
Sunday, 21/03/2021 - Episode 59
Idolor and Omereyon join forces while Jolomi attempts to say sorry to Ebitomi. Abieyuwa goes into battle.
Monday, 22/03/2021 - Episode 60
Otokun is disciplined, and Abieyuwa is grief-stricken while Aso goes up against Itse.
Tuesday, 23/03/2021 - Episode 61
Tsema's new enterprise takes off while Agbeyegbe has an internal struggle. Abiyere takes care of the wedding preparations.
Wednesday, 24/03/2021 - Episode 62
Agbeyegbe links up with Tsema as Okparan is certain that Abiyere should carry out the gods' wishes. Aghan and Towu brawl.
Thursday, 25/03/2021 - Episode 63
As Areyenka refuses to assist Agbeyegbe, Idolor makes up her mind to rescue her child. Misan is at the centre of the rumours.
Friday, 26/03/2021 - Episode 64
Agbeyegbe goes to his destiny solo while Aso squares up to Kumene. Amaju discovers that he is the object of ridicule.
Saturday, 27/03/2021 - Episode 65
As Aso asks Watse for assistance, Amaju squares up with Misan. Meanwhile, the repercussions of Idolor's actions are dreadful.
Sunday, 28/03/2021 - Episode 66
Aghan overhears things in the market, and Arenyeka has a word of caution for Idolor. Otokun makes a revelation to Omereyon.
Monday, 29/03/2021 - Episode 67
Abugewa comes back with nothing while Tsema is disciplined for impudence. Kene rises to meet the challenge.
Tuesday, 30/03/2021 - Episode 68
While Misan encourages Amaju, Arubi visits Tsema and Idolor is curious about what lays ahead of Abuyere.
Wednesday, 31/03/2021 - Episode 69
Aghan is summoned and told to make a dreadful choice; meanwhile, Arenyeka gets a glimpse of Atigbi's work and tries to limit the fatal ramifications.
Otokun
He is willing to pay any price but later notices that he made a mistake. He is grieving and is doubtful of Abieyuwa. He soon becomes careless in his search for comfort and later makes a surprising confession to Omereyon.
Edonmi
He petitions to be placed in the Council and later confirms information about his father. He tries to force them to put him on the Council. Will he succeed?
You can watch full episodes of Riona on Novela Magic all week long at 20h30. What do you think about the teasers above? Engage us in the comments.
READ ALSO: Traumatic events in the Durban Gen Teasers for March 2021
Briefly.co.za published the Durban Gen teasers for March 2021. What happens when a racist white man gets a hand transplant from a black man's hand? Will Sibusiso choose Precious over Mbali? There is also a wedding at the end of the month, who is the lucky couple?
Source: Briefly News