Uzalo Teasers for March 2021: Updates of all the latest episode
Uzalo teasers for March 2021 are out, and as the sixth season wraps up, the most despicable things are bound to happen, and it looks like the show just got better. Even though the drama is escalating so fast, you still stand a chance to join in the fun by checking out the highlights of these teasers.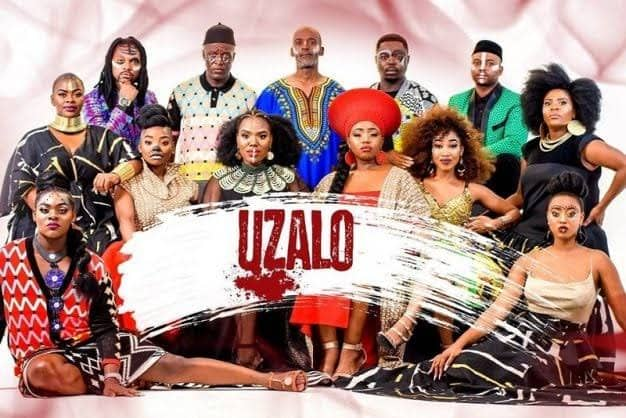 Uzalo is a twisted South African soap opera. It features many themes like problems associated with marriage, betrayal, and struggle for control. The best part about the show is how the Uzalo cast members play their roles so well that they might convince you they are mean when they are not. Check out the snippets in Uzalo teasers for March 2021 for highlights on what will happen in the oncoming episodes.
Uzalo March 2021 teasers
In the most recent Uzalo teasers, the fight to control the church was on, and it seemed to have unveiled an unexpected side of some of the cast members. Nonka's divorce proceedings seemed to be taking a toll on her, and Gabisile's woes were escalating faster than she had imagined. These snippets give hints on what you should brace yourself for in the oncoming episodes.
Episode 256 - Monday, 1st of March 2021
Nonka struggles to balance work and college, and Nkunzi's public appearance causes an uproar in Umbutho. Abazalwane is willing to do all it takes to retain control of the church.
Episode 257 - Tuesday, 2nd of March 2021
Sobhuza's uncle confronts him about his secret meetings, and he realises how much mess he is in. Nonka gets excited about going back to college, although she fails to realise she is not part of the 'in click'. Meanwhile, Babekazi assures Sibonelo about having Zikhali's support, although he fails to notice the walls are closing in on him, and he is alone in his situation.
Episode 258 - Wednesday, 3rd of March 2021
Nonka and Phelelani face more opposition, and Mpambani succeeds in taking Sibonelo down. Sobhuza gets caught fraternising with an enemy.
Episode 259 - Thursday, 4th of March 2021
Mrs Nhlapho finds it challenging to wrap her head about Nonka being the best partner for her son. Qhabanga tries to dim Abazalwane's effort to take over the church by calling the police on them and accusing them of trespassing on private property.
Episode 260 - Friday, 5th of March 2021
Qhabanga sells the church, and Phelelani tries to put Nonka's worries to rest. Meanwhile, Nkunzi dares Mpambani to arrest him.
Episode 1 - Monday, 8th of March 2021
Mrs Nhlapho pulls the final strings in getting rid of Nonka, and MaMlambo realises how much she needs people's trust.
Episode 2 - Tuesday, 9th of March 2021
Nonka meets Phelelani's mother for the first time, and an unusual thing happens to Zekethelo, which pushes her to her limits. MaNgcobo manages to outsmart the police.
Episode 3 - Wednesday, 10th of March 2021
Wenzile makes Nonka's experience challenging, and Mr Mbatha suggests that KKC should not be taken against his will.
Episode 4 - Thursday, 11th of March 2021
Nonka and Phelelani's relationship faces another unforeseen hurdle, and the operation in the church continues without a leader.
Episode 5 - Friday, 12th of March 2021
Is this series of difficulties the end of the road for Nonka and Phelelani? Meanwhile, MaMlambo lets go of her doubts and decides to tap into unfamiliar territories.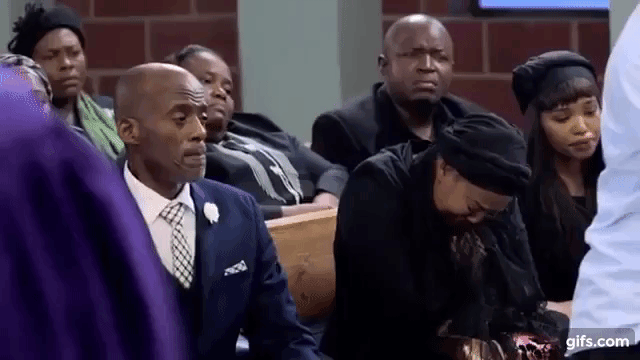 Episode 6 - Monday, 15th of March 2021
The two love birds find a way to salvage their relationship, and MaMlambo's woes about being on social media heighten.
Episode 7 - Tuesday, 16th of March 2021
KKC becomes a shell of its former self.
Episode 8 - Wednesday, 17th of March 2021
Nonka gathers the courage to face Mrs Nhlapho and declare her stand about her relationship. Mr Mbatha lures abazalwane into agreeing to clean the church, and someone notices blood spills at KwaMashu Police Station.
Episode 9 - Thursday, 18th of March 2021
Phelelani convinces himself to have found a solution to all his miseries, and Mr Mbatha implements his plans. MaNgcobo's setbacks make his situation worse when they create more problems.
Episode 10 - Friday, 19th of March 2021
Nonka realises she is fighting a battle she had not foreseen, and MaMlambo discovers an ingenious way of attracting more followers. Elsewhere, MaNgcobo attempts to strike a deal with Raphael, although the process proves to be unsuccessful.
Episode 11 - Monday, 22nd of March 2021
Nosipho refuses to pay attention to the two love birds, and Mr Mbatha catches everyone at KKC's 24-hour service by surprise. An enemy makes progress in their attempt to thwart MaNgcobo's plan.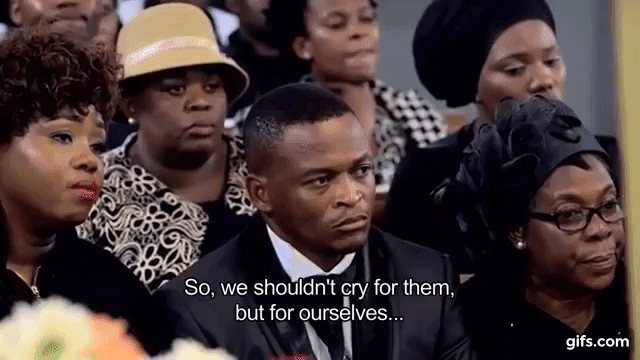 Episode 12 - Tuesday, 23rd of March 2021
MaMlambo gets cyberbullied, and MaNgcobo goes on with his plan about the heist. MaMkhize does the unthinkable when she uses force to disperse the church members.
Episode 13 - Wednesday, 24th of March 2021
Nonka finds herself babysitting, and Mpambani realises he is in trouble after choosing to take the law into his own hands.
Episode 14 - Thursday, 25th of March 2021
Nosipho realises the need to crack the whip at the salon, and Nkunzi unconsciously prepares a surprise for MaNgcobo. Mr Mbatha gets the shock of his life.
Episode 15 - Friday, 26th of March 2021
The salon faces a difficult time after Fikile and Sbu's ordeal, and the church encounters another unexpected blow. Mpambani engages in unethical ways to find out details about Nkunzi's heist plans.
Episode 16 - Monday, 29th of March 2021
Mr Mbatha's attempts to save KKC hit a dead end, and the church members pull in different directions. Sbu finds himself in another life-threatening situation, and MaMlambo's efforts to stay on social media begin to pay off.
Episode 17 - Tuesday, 30th of March 2021
Nonka comes up with a new proposal to solve the issues at the salon, and MaMlambo makes the difficult decision to start consulting online. Meanwhile, Mageba insists on finding out the details of the heist.
Episode 18 - Wednesday, 31st of March 2021
Kotini falls into the trap to meet with Fikile, and Zekethelo approaches Mpambani and begins to raise eyebrows about what he is up to. Raphael settles on the official day of the heist.
Nonka
As the sixth season wraps up, Nonka's relationship with Phelelani faces a hurdle when Phelelani's mother despises her. Her impression stresses her out, although she gathers the courage to stand her ground about her relationship. Later, the mood at the salon troubles her. Will her series of troubles end?
MaMlambo
MaMlambo realises how much potential for growth her venture has. She decides to tap onto the opportunity on social media, although not many people trust her. She uses an unethical way to gain a platform for the venture, and it ends up in her getting trolled. Despite the challenge, she pulls through and makes to bold step to consult online.
Uzalo teasers for March 2021 are a tip of the iceberg of how the sixth season is going to end. If you wish to find out more details on how the drama will unfold, tune in to SABC1 from Mondays to Fridays at 20h30.
READ ALSO: Arendsvlei Teasers for March 2021: All the latest episodes here
Briefly.co.za recently published Arendsvlei teasers for March 2021, and the most unexpected thing is bound to happen. Read on for more details.
In Arendsvlei teasers for March 2021, Dorothy gets involved in a fishy business. In the process, something happens to Candice, and it threatens her image. Will the truth come out?
Source: Briefly News