Generations The Legacy Teasers for April 2021: Check it out
Generations The Legacy teasers for April 2021 will leave you in awe. Grab your seat and enjoy watching the characters you might have assumed were weak and dumb showcase their smart moves. They no longer allow their oppressors to treat them like pieces of trash.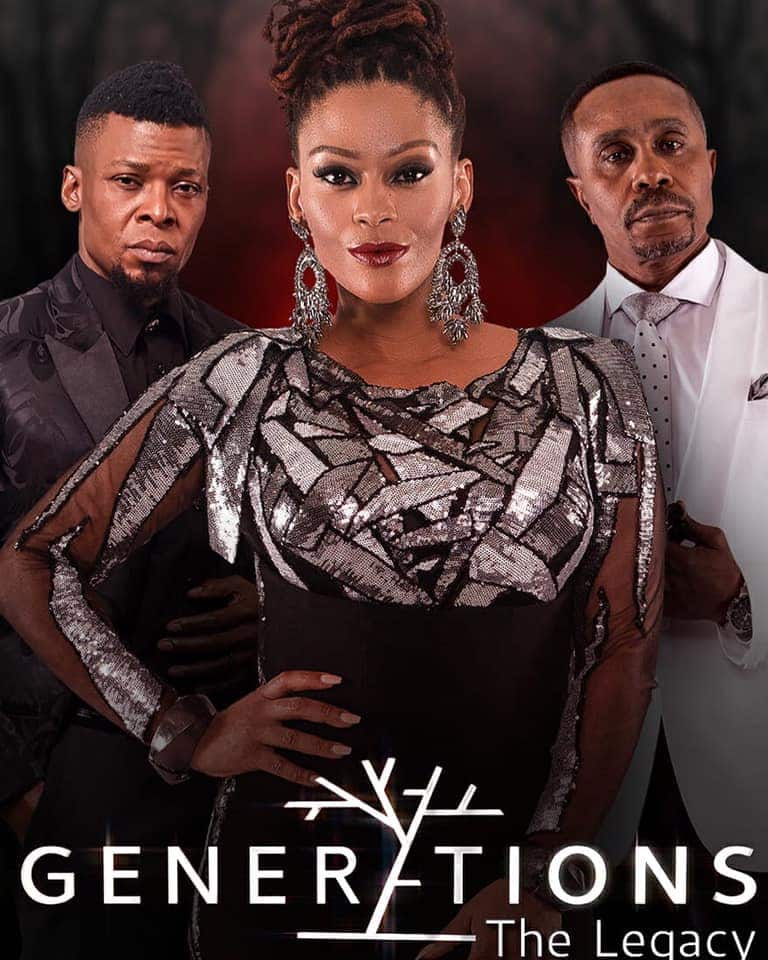 Someone is stalking Sphe. Is her life in danger because of receiving an emergency call from a convict? What is the lady's connection to the prisoner who is asking for help from her? Will her actions endanger Mbali's life?
April 2021 Generations The Legacy teasers
The upcoming episodes are exciting to watch. The mixture of comedy, irony, flashbacks, love, and revenge in the story makes the show more entertaining than ever. Below are the captivating scenes you should not miss.
1/04/2021: Thursday (Episode 94 (1654))
Ayanda's man inspires her to fight back, and Siyanda finds the perfect time to set the trap. Meanwhile, the crazy one believes committing murder will solve all the problems.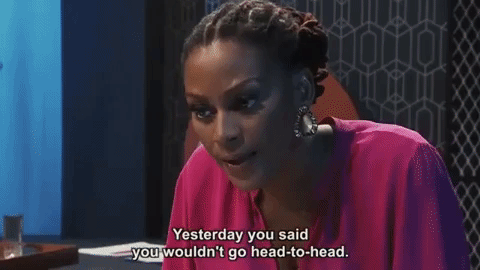 2/04/2021: Friday (Episode 95 (1655))
Mrekza's problems get worse. Sphe realizes she is in danger when it is too late, and Pele makes wrong speculations.
5/04/2021: Monday (Episode 96 (1656))
Tracy is excited about making extra money, and Siyanda needs a quick solution before more people get hurt. At the same time, Luthando strives to complete her mission.
6/04/2021: Tuesday (Episode 97 (1657))
A criminal's help might be the last but best option for a desperate person. Ayanda consults someone more powerful than Tshidi instead of giving up, and someone willingly sacrifices everything for love.
7/04/2021: Wednesday (Episode 98 (1658))
Kgosi notices a game-changing text message and Lesedi's joy over a magazine article turns into sorrow. Meanwhile, Fikile is tongue-tied when she opens her door for an unexpected visitor.
8/04/2021: Thursday (Episode 99 (1659))
Mbali bears devastating news to Mrekza while the community members debate who will deliver the bad news. Meanwhile, Siyanda and Sphe's relationship gets deeper than before.
9/04/2021: Friday (Episode 100 (1660))
Jack does something different while seeking independence. What is his secret weapon? Someone might lose their loved ones while trying to save them. However, the only two alternatives are to lie down or hit back at the rivals.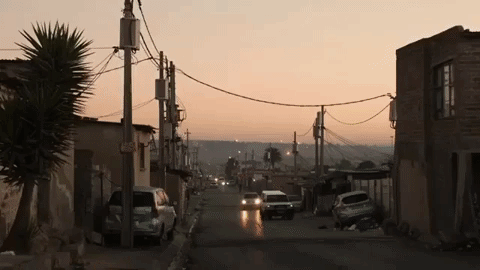 12/04/2021: Monday (Episode 101 (1661))
Pele intentionally takes the bait, and Fikile swears never to allow someone to tarnish her name with false allegations. Lesedi resolves to take control over the situation.
13/04/2021: Tuesday (Episode 102 (1662))
Sphe receives a call for urgent help from prison, and a stalker gets serious with his mission. Tracy is devastated because unexpected events ruined her product's launching party.
14/04/2021: Wednesday (Episode 103 (1663))
Siyanda investigates the horrifying suspicions, and Nontiled is disgusted by her mother's actions. Meanwhile, Tshidi hates it when her husband uses his high position in society to gain something.
15/04/2021: Thursday (Episode 104 (1664))
Lesedi is a victim of the things she judges others, and Jack insists on speaking to the prison warden. Meanwhile, something critical is missing from Lucy's life.
16/04/2021: Friday (Episode 105 (1665))
Fikile visits Ayanda hoping to fish out vital information from her. Mavusana panics upon discovering Lev's next move, and tragedy hits Tracy's business stock.
19/04/2021: Monday (Episode 106 (1666))
Siyanda would rather prepare for war than flee like a coward. Meanwhile, Kabisi strives to reunite his family, while Mbali's vengeful heart boils in anger.
20/04/2021: Tuesday (Episode 107 (1667))
Will Mazwi swallow his pride to save his future? Jack forces himself to get along with the person he hates, and the Russian mobsters plan to teach their enemies unforgettable lessons.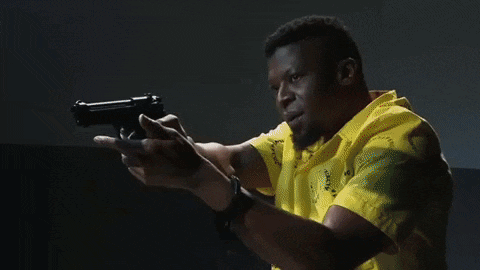 21/04/2021: Wednesday (Episode 108 (1668))
Tshidi is overly pleased and proud of her actions, and Lesedi rejects the truth even though it is right in front of her. Ayanda's revelation worries Fikile.
22/04/2021: Thursday (Episode 109 (1669))
Tracy discovers startling secrets that ruin her morning, and the constant ringing sounds from the phone irritate Kabisi. Later, someone gives Pele a tip-off that changes the game.
23/04/2021: Friday (Episode 110 (1670))
Sphe sends Lucy out of the house when she hurts Mbali's feelings. Jack is at a loss because the alternatives he has do not seem right. Lesedi refuses to answer Luyolo's questions.
26/04/2021: Monday (Episode 111 (1671))
Mpho is not sure about doing a favour for someone, and the Moroka leaders have a tempting proposal for Fikile. Nurse Betty makes a quick call when she is hit on a scoop.
27/04/2021: Tuesday (Episode 112 (1672))
Siyanda's brother's words shock him. Meanwhile, Sipho's face lights up to hot gossip. The new business partners turn into enemies barely a few months into the business.
28/04/2021: Wednesday (Episode 113 (1673))
News about a sick celebrity spreads quickly, and Jack receives a tip-off. Meanwhile. Kabisi persuades the Moroka leaders to hand over the evidence to him.
29/04/2021: Thursday (Episode 114 (1674))
Mbali's advice to his friend comes at the wrong time. At the same time, Tracy fools people into believing her business generates a lot of money. Lev reveals his plans, not knowing that Mavusana is on a secret investigation.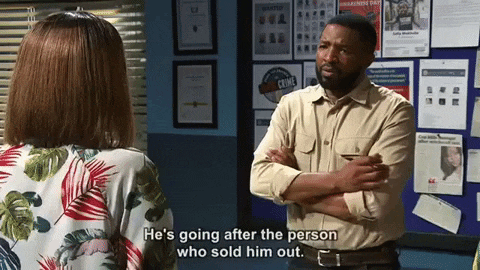 30/04/2021: Friday (Episode 115 (1675))
Pele fears striking a deal with the devil. Lesedi manipulates and makes a friend feel guilty. What does she want from the friend? Meanwhile, Tshidi vows to retaliate after facing the worst humiliation.
Tracy
Tracy is over the moon when a new business idea presents itself to her. Someone ruins her product's launching party, and she later discovers something is amiss with her stock. However, no one notices her business is going down the drain because she holds her head high in the midst of trouble.
Mbali
Mbali gives Mrekza heartbreaking news, and Sphe comforts him when Lucy makes him cry. Mbali's heart and mind are consumed by anger and revenge. He desires to make everyone who hurt him pay.
SABC1 broadcasts April 2021's Generations The Legacy teasers' episodes every weekday at 20h00. Tune in to find out how Karma pays back the show's evil characters. Ironically, some never learn their lessons despite suffering because of their selfish deeds.
READ ALSO: Ice Adonis (Yellow Boots) Korean drama series: cast (with images), summary, the full story
Briefly.co.za highlighted the full story of the Ice Adonis drama series and the show's cast's real names. The Korean series is making waves in South Africa now. Yun Hwa reconciles with her sister, Yu Ra, after a long-term sibling rivalry.
The sisters drifted apart when Yu Ra went to jail over false accusations. Their relationship falls apart once more when they fall in love with Yun Jae. Will they ever get along someday? The show's actors and unique storyline mesmerize Mzansi's soap opera lovers.
Source: Briefly News