King of Hearts Teasers for April 2021: all episodes here!
If you watched last month's King of Hearts drama series to the last episode, you possibly would be asking several questions by now. Many things have happened since last month. Read through these King of Hearts teasers to get the latest gist before the official broadcast.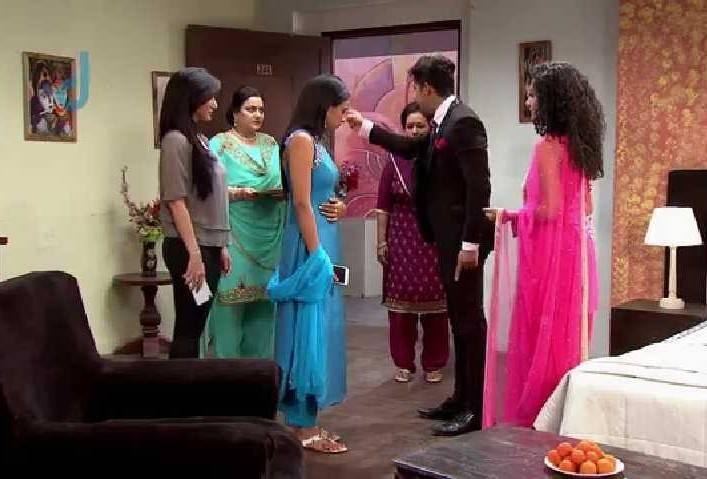 King of Hearts soapie's reintroduction to replace Young Dreams is part of the efforts made to keep you entertained after daily stress. With the suspense and thrills in the show, you will soon find out that it is the best show to end a day. Watch Roshni and Siddharth and learn from their good and bad sides from this King of Hearts Zee World series.
Soapie teasers King of Hearts April 2021
Besides the fact that King of Hearts Indian soapie is new on the screen, it is a show that both the young and old can learn something new from. Why is DD after Krish and Roshni having a relationship? How do you think she will get through this?
Kindly bear in mind that the King of Hearts episodes will only air every day until the 9th of April, 2021. From Monday, 12th of April, 2021, it will start airing from Mondays to Fridays alone.
Episode 5 - Thursday, 1st of April, 2021
The NGO's challenges seem to draw Roshni and Sid closer, and DD suddenly changes positively towards Roshni. Could she be up to something?
Episode 6 - Friday, 2nd of April, 2021
DD's well-being seems to draw Durga and Roshni closer, while Roshni forgets she has a date with Sid. Instead of honouring it, she and her mother go on holiday. Also, DD's motives behind the holiday are unveiled.
Episode 7 - Saturday, 3rd of April, 2021
Sid accompanies Roshni to their holiday destination before he gets to know that Krish is making Roshni uncomfortable. As a result, he makes up his mind to assist her out of her challenge.
Episode 8 - Sunday, 4th of April, 2021
DD keeps up with the effort of matchmaking Krish and Roshni. Roshni discovers that she is emotionally attached to Sid. It seems already late after she attempts to search for him. Nevertheless, will she be bold enough to tell him how much she loves him?
Episode 9 - Monday, 5th of April, 2021
Sid finds out why Roshni does not want to spend her life with a wealthy partner, while Roshni visits Sid's parents. As soon as she gets there, all of them bond.
Episode 10 - Tuesday, 6th of April, 2021
Siddharth and DD meet for the first time, but he is shocked to find out that the lady he has been bugging is Roshni's mother. DD visits Sid's parents, but she behaves rudely and demeaningly.
Episode 11 - Wednesday, 7th of April, 2021
DD continues her scheme to create a rift between Siddharth and Roshni, but do you think she will succeed in separating the couple?
Episode 12 - Thursday, 8th of April, 2021
DD requests Sid's parents to dinner, all for her to humiliate and belittle them until they could not condone it again. Among other things that DD does, she blames the innocent parents for a fraud they know nothing about. Will DD's plans work?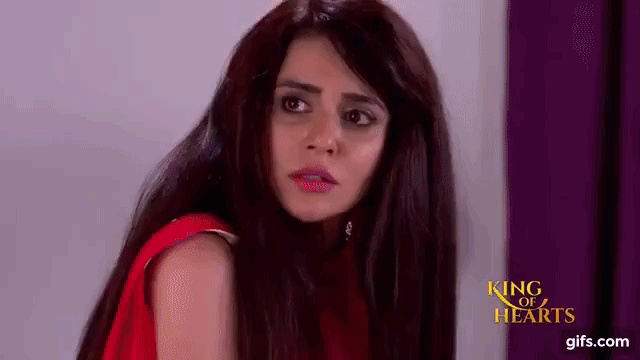 Episode 13 - Friday, 9th of April, 2021
Siddharth informs his family that his engagement to Roshni has called off, and there is no longer an attachment string between them. Roshni discovers that her mother was deceiving her all along.
Episode 14 - Monday, 12th of April, 2021
Roshni finds out the truth behind DD's conniving plans, and she pleads for Sid's forgiveness with a promise not to return to her mother's place of abode. Could this bring an end to the mother-daughter relationship?
Episode 15 - Tuesday, 13th of April, 2021
Roshni and Sid's happiness becomes real because of their wedding ceremonies plans. Find out if everything will fall in place as planned.
Episode 16 - Wednesday, 14th of April, 2021
Krish entraps Sid, but Roshni eventually became the victim.
Episode 17 - Thursday, 15th of April, 2021
Roshni and Sid's wedding day finally comes, but Krish attacks Sid to hinder him from marrying Roshni. DD discovers that her plan to get Krish and Roshni's hands in marriage stylishly has hit rock bottom.
Episode 18 - Friday, 16th of April, 2021
Roshni and Sid visit her home to get Durga's blessings, who, instead spit venom in her daughter's face. Sid decides to be stubborn and lives with DD until Durga pronounces the blessings on him.
Episode 19 - Monday, 19th of April, 2021
Sid's presence in the house irritates DD, but there is nothing she could do about it. Interestingly, he continues to win every family member's heart. Find out who could be behind Sid's arrest for attempted murder.
Episode 20 - Tuesday, 20th of April, 2021
DD shares her terms for assisting Sid. Although it did not go well with Roshni initially, he agreed because she could not withstand her husband in pain.
Episode 21 - Wednesday, 21st of April, 2021
Sid begins to work for DD, who makes life unbearable for him. Also, in an attempt to make her husband happy, Roshni accomplishes his heart's desires.
Episode 22 - Thursday, 22nd of April, 2021
The teaser for today is unavailable.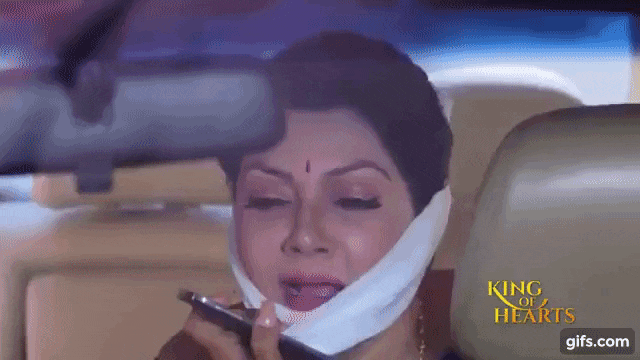 Episode 23 - Friday, 23rd of April, 2021
Sid and Roshni plan their honeymoon excitedly, but Roshni finds it challenging adapting as a housewife.
Episode 24 - Monday, 26th of April, 2021
Roshni and Sid go on their honeymoon but unfortunately discover that all they planned turns upside down. Who do you think could have dragged them into this mess?
Episode 25 - Tuesday, 27th of April, 2021
Roshni begins to question Sid's relationship with Pratima. Could she be a spanner in Sid and Roshni's relationship?
Episode 26 - Wednesday, 28th of April, 2021
Roshni fasts for the first time for Sid's health. However, she is displeased with him because she has the conviction that he cheats. DD carries out her plan to expose Pratima and Sid.
Episode 27 - Thursday, 29th of April, 2021
Siddarth and Pratima's relationship is revealed, and DD discovers that things are not exactly as they appear. Also, DD decides to send Babloo out of the house.
Episode 28 - Friday, 28th of April, 2021
DD refuses to take in Pratima and makes life difficult for her at the office. Will DD ever accept Pratima and Babloo's relationship?
Roshni
While Roshni and Sid are becoming closer because of the NGO's challenges, DD's health draws Roshni and Durga closer. She forgets that she has a date with Sid and instead goes on holiday with her mother. After visiting Sid's parents, she instantly connects with them. While she finds it hard adapting to her new status as a housewife, she does everything within her reach to make her husband happy as she could not stand him in pain. Will her husband appreciate her kind heart?
Sid
After Sid accompanies Roshni to their holiday destination, he finds out that Krish makes Roshni uncomfortable, even though DD was making an effort to matchmake Krish and Roshni. After Roshni discovers what DD has been doing, she pleads for his forgiveness, but will he let go? Could DD be the master brain behind Sid's arrest for attempted murder because his presence in the house irritates him?
Now that you have an idea of what will unfold in April's edition from what you read in King of Hearts teasers, you can see now that the episodes are truly entertaining and must not be missed.
READ ALSO: The Evil Eye teasers for April 2021: Round up of all episodes
The Evil Eye teasers for April 2021 are also out, and as published on Briefly.co.za, in the most recent episodes, Mohana is up to no good, and her actions are a cause for alarm.
Also, Devashri's life seemed to hang by a thread. Do you think the drama show will end in pain? Find out from the publication.
Source: Briefly News