Karima Brown bio, age, family, death, on leaving 702, ENCA, case
South Africa mourns Karima Brown, a celebrated veteran journalist, news editor, and Chief Content Officer at Independent Media. She died on 4th March 2021 in the morning because of COVID-19 health complications. Karima was the voice of the people and a change agent in SA's political and media industry. Mzansi loved how the late journalist boldly exposed disturbing issues in the government and private sectors. They will miss her eye-opening interviews with influential people, including politicians, business tycoons, top professionals, and more.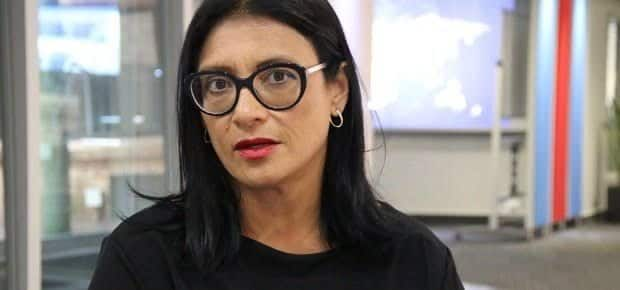 Karima's private burial ceremony was held per the states' COVID-19 regulations and Islamic rites and traditions. How old is Karima Brown? Karima Brown age was 54 years at her time of death. The family will announce a public memorial service to honor her life.
Independent Media's executive chairman, Iqbal Surve, paid tribute to the deceased, stating that she brought vast and positive transformation to the media house. Fikile-Ntsikelelo Moya, Mercury media's ex-editor, acknowledged on social media how the late journalist advanced in her career.
Karima Brown profile summary
Full name: Karima Semaar Brown
Year of birth: 1967
Age: 57 years (at the time of death)
Career: Journalist and news editor
Nationality: South African
Karima Brown biography
When was Karima Brown born? The public is yet to know about Karima Brown's date of birth. However, she was born in 1967 in Cape Town, South Africa. Karima Brown nationality is South African.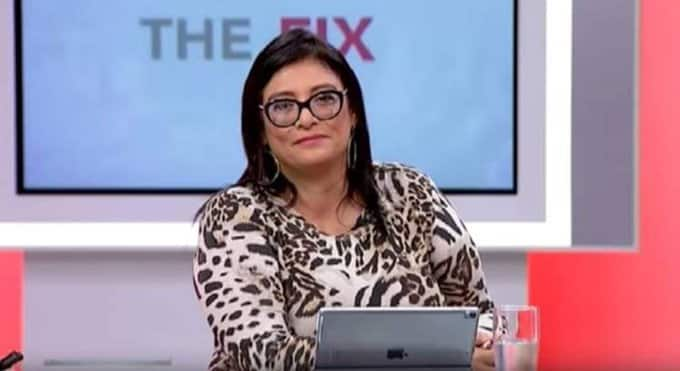 She graduated from the University of the Western Cape. Ryland Fisher, a veteran media personality, confessed that he knew her during her college years when she was a youth activist. He was not surprised to see Karima's activism character manifest in her career.
Karima was an active member and youth activist of the Cape Youth Congress (CAYCO) in the 1980s. She also served in the Western Cape leadership team of the South African Students Congress (SASCO).
Karima Brown family
Her father, Achmat Semaar, was a prominent ANC activist and Mitchell's Plain community's leader. Achmat died at the age of 72 in April 2019. He had six children and 14 grandchildren before he died. News had it that the former Karima Brown husband was an apartheid spy. She denied ever knowing about it. Karima Brown's son, Mikhail Brown, is her only child. She gave birth to him with her ex-spouse.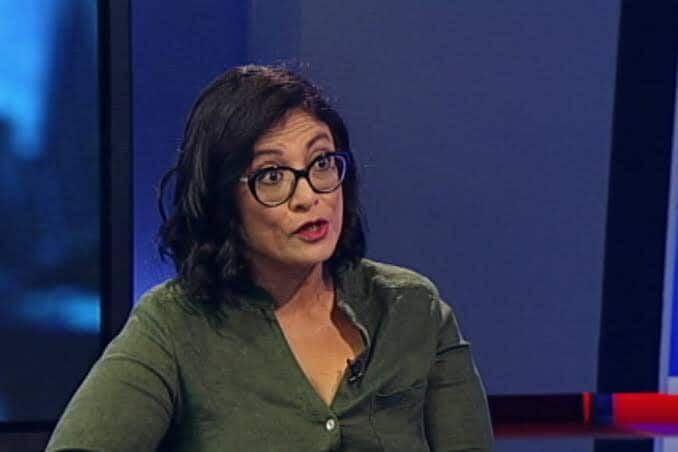 Karima Brown's career
Her prominent career kicked off in the 1990s. Karima worked for Business Day (political editor) before starting the Karima Brown Show on 702. She launched Forbes Women Africa, presented a show on CNBC Africa, and worked as the Independent Media's Group Executive Editor.
Karima Brown eNCA show, The Fix, has lasted for more than two years. She worked at eNCA for over five years, from 2017 to her time of death. The Fix Karima Brown today discussed the current affairs.
Why was the 702 presenter fired?
Brown filed a formal complaint of censorship at the station a few days after it announced that it would not renew her contract. Geraint Crwys Williams, the Chief Business Officer, wrote a communique accusing Brown of editorial interference.
On the other hand, 702 explained that it revamped the weekend and evening programs and appointed Aubrey Masango to air the show.
Brown alleged that the station's manager, Thabisile Mbete, questioned her segments following Gwede Mantashe's complaints. Gwede, SA's Minister of Minerals and Energy and the ANC national chairperson at that time, did not like the previous year's show.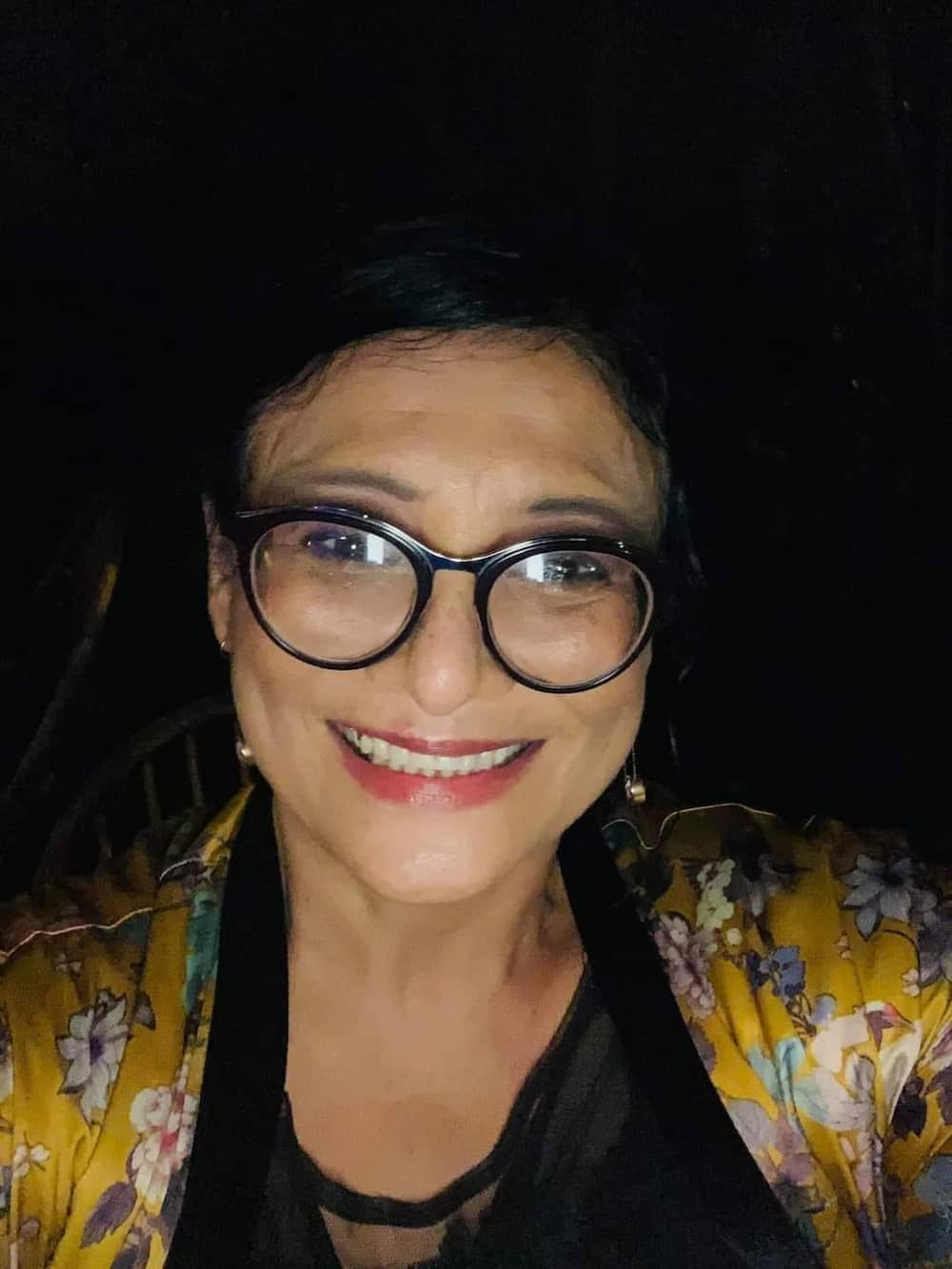 Brown claimed that MultiChoice CEO, Calvo Mlewa, married a lady with blood ties to Mantashe. It is alleged that politics and nepotism played a critical role in Brown losing her job at 702. The 702 presenters are also mourning her death.
Karima's affiliation with ANC
Many South African journalists would love to achieve as much as Karima achieved in her career. In 2015, she received massive backlash from the public because of a picture of her and Vukani Mde (a fellow Independent Media editor) wearing ANC theme-colors at a political rally.
Karima's intimate relationship with the party's administrators was a blessing and a curse. It helped her get first-hand information about ANC's plans and developments, thus attracting envy from rival Mzansi journalists.
Karima's court case
In 2019, a lawsuit against Julius Malema (EFF leader) for publishing Karima Brown contact details drew the public's attention. Malema did this after Karima unintentionally sent messages meant for her colleagues to the EFF WhatsApp group. His actions endangered the journalist's life because EFF supporters sent her rape and death threats via Twitter. The iron lady sued him and won the case.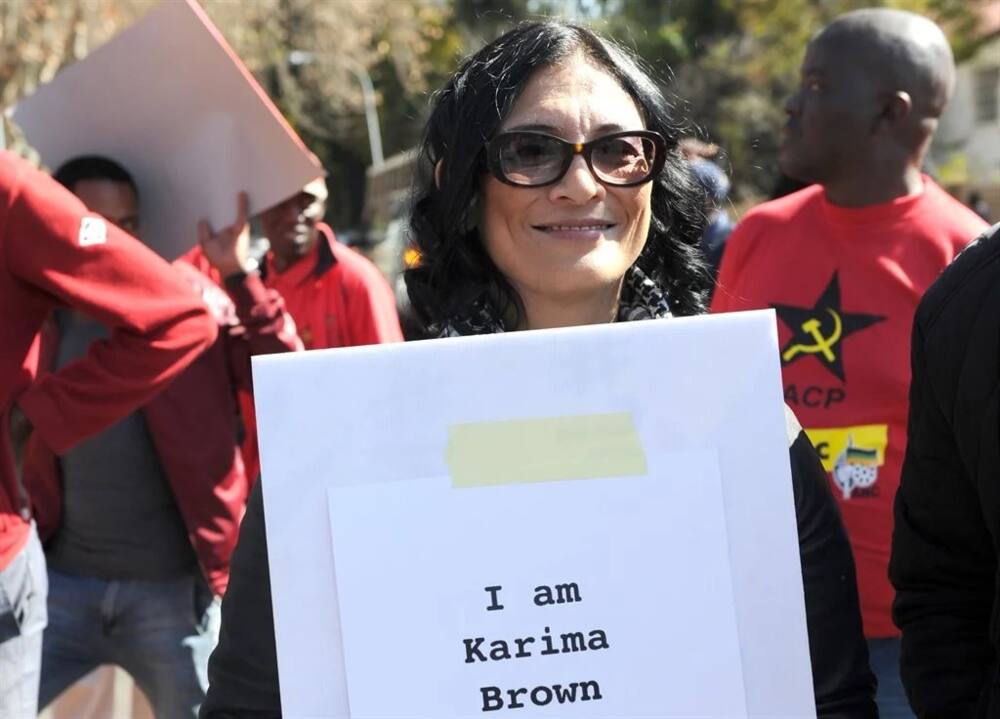 Karima Brown was a prolific journalist with deep footprints on the continent's media sector. Her demise leaves an unfillable void in the hearts of many. Karima Brown Covid news remind everyone to obey the COVID 19 regulations because the war against this pandemic is still on. May her soul rest in peace, and may the bereaved find comfort in the good memories they shared.
READ ALSO: Anastasiya Knyazeva bio: age, family, images, modeling career
Briefly.co.za featured a lovely story about Anastasiya Knyazeva. The child-model holds the title of "The Most Beautiful Girl in the World." Her adorable Instagram pictures confirm she deserves it.
Are you holding back from allowing your children to pursue their dreams at a tender age? Reading this young girl's success story will inspire you to support your children's ambitions regardless of their ages. You might also get tips for aligning the kids on their dream career paths.
Source: Briefly News