Ring of fire teasers for April 2021: Who will Shrishti end up with?
Ring of Fire is a thrilling Indian show that is loved by many. The romantic soapie follows the life of Anurag, who is loved deeply by two potential suitors. He ends up in the middle of a love triangle and is forced to engage someone when he loves another. He loses his memory but is slowly gaining it back. Will he recall his feelings, or will he stay engaged to someone he does not love?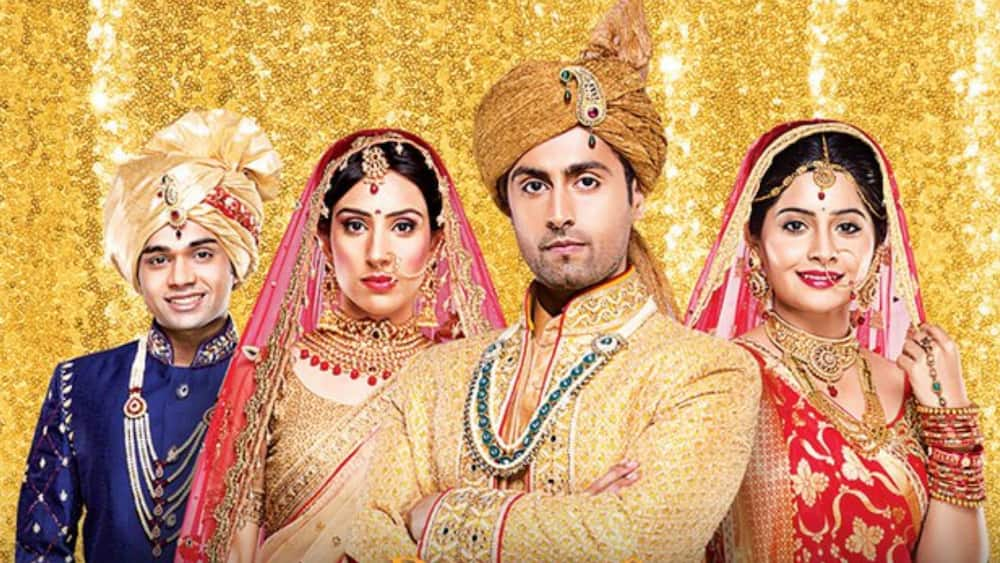 The Ring of Fire episodes this April are fascinating. Shrishti is confused between choosing Baiju or another suitor, Vishu. Will she follow her heart or her head? She is embarrassed in front of everyone and later on gets a threatening note. How will she react to this series of unfortunate events? Get to know this and more in these April teasers.
Ring of fire teasers for April 2021
Ragini and Anurag get back to the house and are surprised by all the home changes. Baiju goes to extreme lengths to show Shrishti that he is not jealous of her and Vishu. Baiju's father gives him a ton of cash to help the poor. Will he make good choices? Find out in the April teasers below.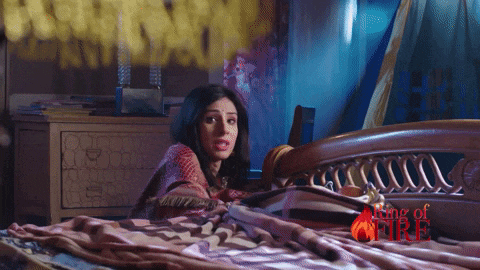 Thursday, 1st April 2021 (Episode 132 – 133)
Baiju and Shrishti are getting closer.
Vikral Singh has decided to give his daughter away for marriage.
Friday, 2nd April 2021 (Episode 134 – 135)
Baiju is overzealous in shielding Shrishti.
Anurag plots how he can abduct the husband-to-be with some assistance from his brother-in-law, they put the watchmen to sleep. Elsewhere, Shrishti is all smiles for the first time in a long time while Baiju's past comes to haunt him.
Saturday, 3rd April 2021 (Episode 136 – 137)
Ragani is sceptical when the day of reckoning arrives. Soon after, Ragini does some deep soul searching. Baiju and Shrishti are involved in an unfortunate incident.
The day for Rushi's child's ceremony arrives, and Shrishti is irritating the ladies. Baiju jokingly pokes fun at Shrishti as Ragini's dad's worst expectations may have become a reality.
Sunday, 4th April 2021 (Episode 138 – 139)
Shrishti is embarrassed in front of everybody. Anurag passes his responsibility to someone else.
Ragini returns home, and she and Anurag are stunned at all the adjustments that have been made to the house. Meanwhile, Shrishti gets a scary message from an unknown person. Dyvia is convinced that Baiju is the responsible person.
Monday, 5th April 2021 (Episode 140 – 141)
Baiju takes cover from the police because of being blamed for taking cash from the Singh home. Dulari has some alarming information; meanwhile, Shrishti gets a distressing call in the morning.
Shrishti is locked up; at the same time, the community is angry, and all the roads have been obstructed. This leads the council to hold a meeting and talk about the situation.
Tuesday, 6th April 2021 (Episode 142 – 143)
The Singhs decide to ask the cops for their assistance; meanwhile, the Chief of the council makes a wrong decision. Baiju steps in as usual to rescue Shrishti.
The marriage preparations are underway, and the soon to be married couple are ecstatic. At the same time, Ragini and Anurag have some fun together.
Wednesday, 7th April 2021 (Episode 144 – 145)
Baiju disappoints Shrishti, and she goes to her mother-in-law in search of comfort. The Singhs give a part of their assets to Baiju.
Shrishti is one step ahead of Baiju and his evil mom. Ragini is missing, and no one has a clue where she has gone. Baiju tries assaulting Shrishti.
Thursday, 8th April 2021 (Episode 146 – 147)
Baiju gets a lot of cash from his dad-in-law to assist the less fortunate. Later, Baiju gets a bag ready in preparation to leave his home.
Baiju, his mom, and Shrishti get to their relatives, but Baiju has a horrible plot against Shrishti. Meanwhile, Anurag starts a game for the entire family to participate in – the main rule is telling the truth or getting a dare. Anurag works hard to discover where Ragini is.
Friday, 9th April 2021 (Episode 148 – 149)
Anurag faces Ragini regarding her slipping away to see Abhimanyu and comes clean about how she did not believe in their relationship. Chanda discovers that her cell has disappeared; for the first time in 23 years, nothing has ever disappeared from the brothel.
The doctor has information about Ragini, and Anurag takes time to understand. Meanwhile, Chanda's security conceals themselves as a result of their negligence. Shrishti gets ready before she is sold to the highest bidder. Later, Mr Nawab is the highest auctioneer for the distressed lady.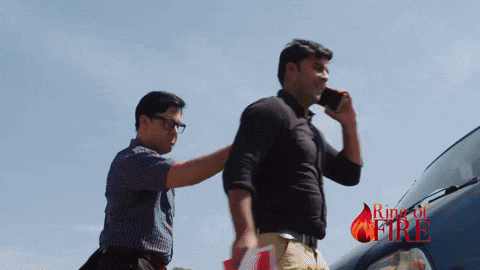 Note: Ring of Fire will only be available on weekdays, not weekends at 18h00 and 19h00 from 12th April.
Monday, 12th April 2021 (Episode 150 – 151)
Baiju and his mom try to fix their relationship with Shrishti, but she is done with them. Later, Baiju tries to get her confidence with the property documents.
Ragini attempts to talk to Anurag regarding his mom. Meanwhile, Baiju tries to caution Divya about Rocky and his naughtiness. Sneha gives false information about where Divya is.
Tuesday, 13th April 2021 (Episode 152 – 153)
Dulari is interested in Shrishti's tattoo. Meanwhile, Ragini's desires are overwhelming her. Baiju organises a vacation to Mumbai to get the tattoo taken off using lasers, but is this true, or is it another one of his many lies?
Baiju and Shrishti take a romantic stroll in Mumbai, going to see monuments and the like. Meanwhile, Ragini listens in on some troubling news about her dad, and she swiftly makes some choices.
Wednesday, 14th April 2021 (Episode 154 – 155)
Baiju and Shrishti have fun at night in Mumbai; soon after, Shrishti believes that she has seen someone she knows. Baiju's crush seems to be getting further away from him. At the same time, Ragini's dad tries to relay some information, but the message is obscure.
Shrishti gets some help to slip into Dj Shanky's quarters, and when she finds out that he is on his way out, she throws a tantrum. Anurag asks his father-in-law to live with them for his protection.
Thursday, 15th April 2021 (Episode 156 – 157)
Vishu returns, and the news is mind-boggling for everybody. Meanwhile, Ragini notices how much pain Baiju is in and offers support.
Baiju does some soul searching about what he feels for Shrishti and how he should approach the situation. Vishu is thankful to Shrishti.
Friday, 16th April 2021 (Episode 158 – 159)
Vishu gets a present for Shrishti, and Baiju receives one as well. Elsewhere, Parag gets Divya into discussions. His motives are unclear. Tiwari gives Ragini a taste of her own medicine.
Vishu, Baiju, and Shrishti are stuck in a triangle. She will have to choose between the two men soon. Who will she go for?
Monday, 19th April 2021 (Episode 160 – 161)
Vishu's mom sets up a scheme to inconvenience Baiju. Dulari tries to reason with Vishu's mom, but her words are ignored.
Goons circle Ragini, and she looks for her firearm, but it is nowhere to be found. Baiju feels alienated by the Singh family.
Tuesday, 20th April 2021 (Episode 162 – 163)
Baiju is devastated when he discovers that Shrishti has a bun in the oven.
Baiju breaks up with Shrishti and leaves home.
Wednesday, 21st April 2021 (Episode 164 – 165)
Everyone in the home is shattered. Meanwhile, Baiju employs an actress to pretend that they are dating.
Ragini and Shrishti try to find out if Baiju is smitten by his new love interest.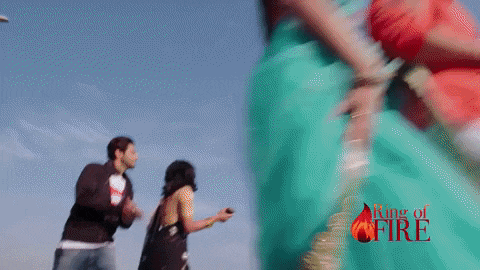 NOTE: The remaining episodes will be available soon.
Shrishti
She and Baiju are close but are later involved in an incident. She is then rescued from the cops, but Baiju has a nasty plan against her. They go to Mumbai together, and love is in the air. However, Vishu comes in between them. Which bachelor will she go for?
Baiju
Once he is close with Shrishti, he ends up ruining their relationship. He and his mum succeed in mending things, and he ends up booking a trip to Mumbai to get Shrishti's peculiar tattoo removed. He has fallen for her, but Vishu enters the picture. Baiju desperately hires an actress to pretend to be his girlfriend. Will this work?
Ring of Fire is an exhilarating show, and you can watch the full episodes on StarLife on the weekdays from 18h00 to 19h00. From the teasers above, who do you think Shrishti will choose? Engage us in the comments below.
READ ALSO: My Identity teasers for April 2021: Why is Dayawanti arrested?
Briefly.co.za published My Identity teasers for April 2021, where Neil convinces Avni to lie that they are married, and Dayawanti makes it clear that she strongly dislikes her.
The situation gets chaotic when she disappears, and Neil is concerned about her safety. Is this why Dayawati is arrested?
Source: Briefly News