Bruce Buffer net worth 2021, siblings, salary, books, parents
Bruce Buffer is a retired American kickboxer and professional ring announcer of mixed martial arts. He is famously known as the Veteran Voice of the Octagon after working for Octagon during the UFC events for more than two decades. Bruce and his half-brother, Michel Buffer, own and run The Buffer Partnership company. Michael is a renowned boxing and wrestling ring announcer in the US. The two did not grow up together but met by chance in their adulthood. How did Bruce's life change when he met Michael? Michael's career success put his sibling in a strategic position to find a breakthrough in his passion.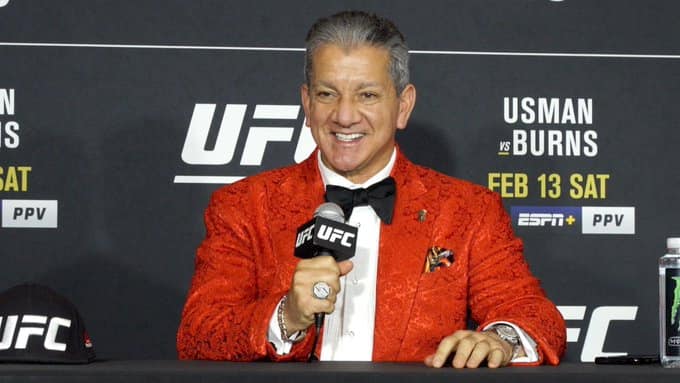 How much is Bruce Buffer worth? Bruce Buffer net worth 2021 is $10 million. How much does Bruce Buffer make? Apparently, companies are firing employees, and couples are dumping each other via Cameo. What happened to Bruce Buffer Cameo? A man paid Bruce $299 to help him break up with his girlfriend on Cameo. It should be named the most dramatic and most expensive breakup ever.
Bruce Buffer profile summary
Full name: Bruce Anthony Buffer
Date of birth: 21st May 1957
Age: 63 years as of 2020
Career: Retired Kickboxer and mixed martial arts ring announcer
Marital status: Divorced
Children: 1
Nationality: American
Bruce Buffer biography
Bruce Buffer age is 63 years as of 2020. Who is Bruce Buffer wife? He divorced Annie in 2015, and they have a son named Dougie. Anthony learned judo at the age of 13 and got a greenbelt. He accompanied his family to Malibu, California, at the age of 15.
How much does Bruce Buffer make per fight?
The teenager enrolled in Tang Soo Do classes and got a second-degree black belt. Later, the young man went into kickboxing in his 20s. He suffered a concussion twice and quit kickboxing at 32 but returned to boxing after meeting Michael. Bruce takes home $50K per fight and $100K in special events.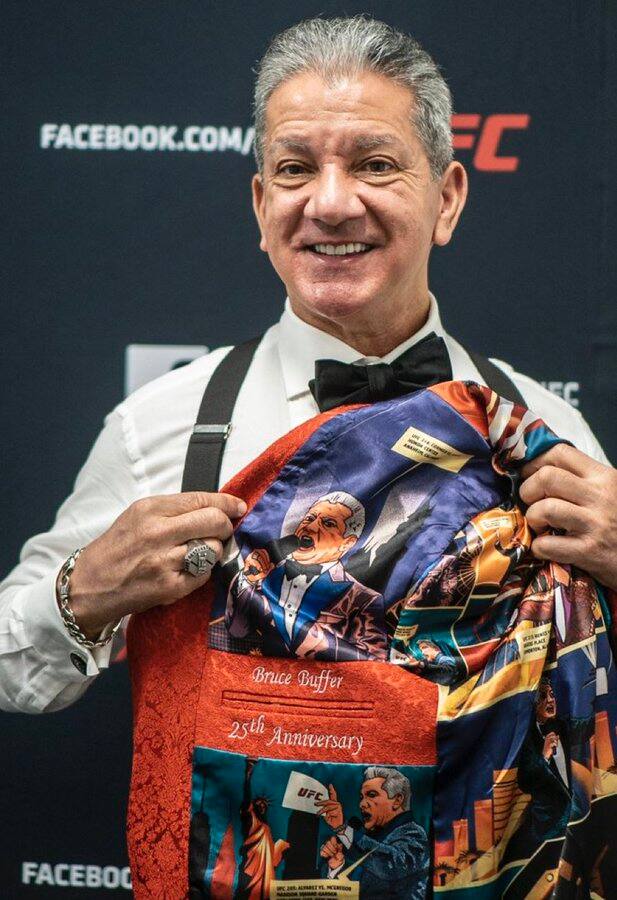 How did Bruce meet Michael?
The 29-year-old Antony, a telemarketer, saw his brother, Michael, for the first time on television in the late 1980s. At the beginning of a match between Conor McGregor versus Mike Tyson match, Michael boldly came out and announced, "Let's get ready to rumble." The legendary boxer, Mike Tyson, was rising to glory at that time.
Michael's great voice attracted Anthony. Moreover, he was surprised to know they shared a surname. Antony used his telemarketing skills to search for people with a similar surname but found none except for his Philadelphia relatives.
Anthony discovered that the nationwide famous Michael grew up 20 miles from Philadelphia, Pennsylvania. Bruce was born on 21st May 1957, and he grew up in Philadelphia.
Anthony questioned his father, Joe Buffer, about the catchphrase man later. Joe explained that he married while he was young and had a Michael on 2nd November 1944 before joining the US army. He returned from serving the army in World War II and divorced his wife. Joe confessed that the last time he saw Bruce Buffer brother, Michael Buffer, he was two and a half years old.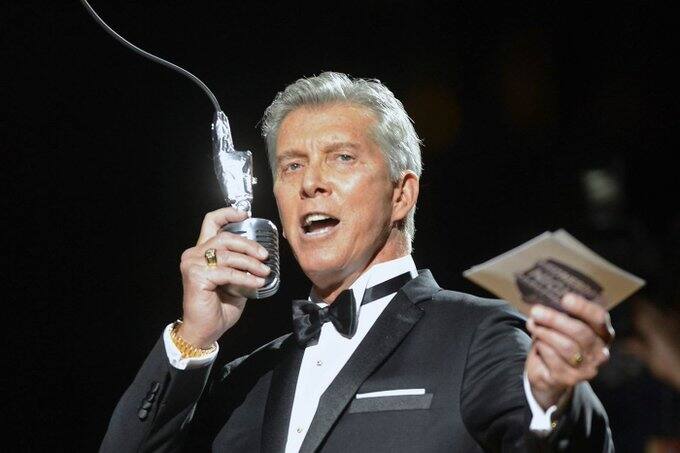 Michael realized from his identity documents that his foster parents never changed his surname from Buffer to their name, Huber. He found out about this during the Vietnam war while undergoing recruitment into the army.
The half-brothers met in 1989, and Anthony became Michael's agent/manager a few years later upon realizing that Michael had not trademarked his catchphrase, Let's get ready to rumble. Anthony also gained interest in becoming a boxing announcer. The brothers are now millionaires and legends in boxing.
Bruce Buffer's moves
Antony became the MMA ring announcer for UFC, and he used the catchphrase It's Time! He performed his signature move, Buffer 180, at main events and 45 and 90 at other events. Antony introduced the 360 move while introducing Frank Mir versus Brock Lensar match and the bow move for Randy Couture.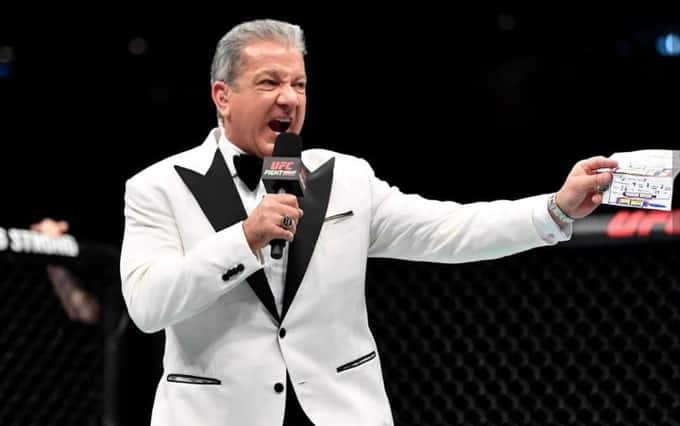 Bruce Buffer's movies and television series
Biannual ADCC, K-1, MMA promotions, World Series of Beer Pong are among the brands that hired Bruce. He appeared on Entourage, Friends, and Comedy Central television shows. The legend acted in a movie named Hot Tub Time Machine 2 (2015) and acted alongside his half-brother in the comedy film entitled Holmes & Watson (2018). A gaming developer released a video game in 2019 entitled, It's Time. Bruce Buffer's book, It's Time! My 360-Degree View of UFC, reveals his success story.
Bruce Buffer is living his best life. His success story seems like a fairy tale to those who feel meeting his famous brother guaranteed him a successful future. The legend worked hard in the background to get to the top. His fans did not see him struggle, but he fulfilled his dreams.
READ ALSO: Who is Aliko Dangote's wife, Mariya A D Muhammad Rufai? Let's find out
Briefly.co.za highlighted insights into Mariya A D Muhammad Rufai. Who is Aliko Dangote's wife? Most people cannot put a face on Aliko Dangote's wife, leave alone knowing her name. Now that you know her name, you might be curious to know why she is not using Dangote's surname.
There are other exciting facts about her that you will be interested to know. The two encountered usual marital problems like any other couple. Are they divorced or still married? Does she have a child with Dangote?
Source: Briefly News