Complicated Love Teasers for March 2021: What will happen to Mishti?
Love is a beautiful thing, especially if you are in love with someone who makes you feel safe and has the best intentions towards you. However, deciding whether someone is your best partner is not as easy as it sounds. Complicated Love teasers for March 2021 bring out the dilemma and what some of the cast members have to go through to fight for the people they love.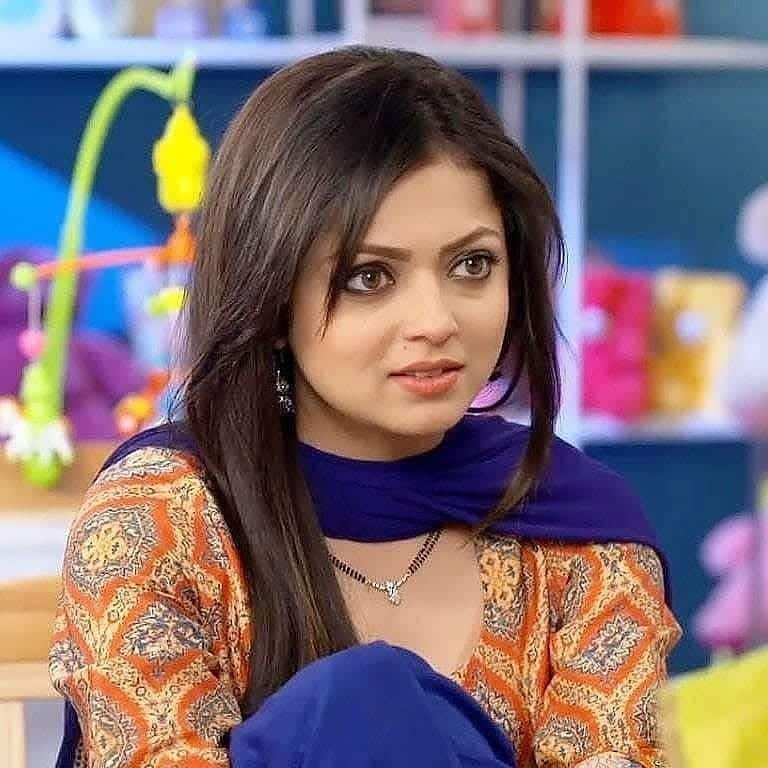 Complicated Love storyline highlights the story of Mishti, who finds herself trapped in a love triangle. She falls out of love with Veer, her husband-to-be, and develops feelings for Ruhaan. The process threatens her friendship with Pari, and her decision makes Veer miserable as he finds it hard to wrap his head around the rejection. Her family questions her decision, although she insists on putting her feelings first. Complicated Love teasers for March 2021 highlight how difficult the process is.
Complicated Love March 2021 teasers
Some of the Complicated Love cast members were up to the most unbelievable deeds in the most recent episodes. Despite Mishti's attempts to hide her feelings for Ruhaan, her head seemed so consumed by her feelings that she nearly lost track of her life. Veer seemed excited about marrying the love of his life, unaware of the unpredicted change about to happen. Check out these snippets for more details.
Episodes 230 - 231 - Monday, 1st of March 2021
Mishti rushes to Ruhaan's room when the thought of him not being in the house crosses her mind.
Veer tries to reach out to Mishti, but she refuses to answer his calls.
Episodes 232 - 233 - Tuesday, 2nd of March 2021
Naina tries to put Veer's fears to rest and advises him to give Mishti some time to get her life in order.
Mishti tries to focus on her work and ignore the conversation about Ruhaan. Later, she receives the news of Ruhaan's injury, and it makes her devastated.
Episodes 234 - 235 - Wednesday, 3rd of March 2021
Ruhaan struggles to contain his feelings for Mishti, and Mishti travels to Lonavala to complete a project for Pari.
At Lonavala, the Farmers rally gets violent, and it forces Mishti to travel back.
Episodes 236 - 237 - Thursday, 4th of March 2021
The riots become more intense, and the mayhem gets to the highway, and when everyone fails to get hold of Mishti, they start to panic.
Mishti realises that she loves Ruhaan!
Episodes 238 - 239 - Friday, 5th of March 2021
Mishti comes to terms with her dilemma, as she cannot keep Veer happy since her happiness is with Ruhaan.
Mishti lets guilt get the better part of her; hence, she locks herself in her room.
Episodes 240 - 241 - Monday, 8th of March 2021
Pari and Mishti begin to worry when Ruhaan fails to show up at the end of the day.
Ruhaan finally gathers the courage to confront Mishti when he gets home.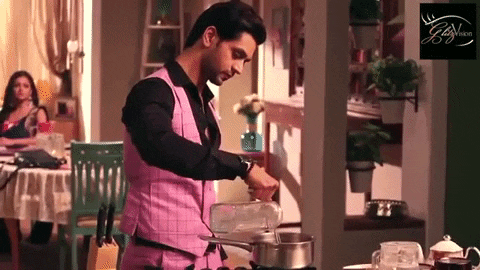 Episodes 242 - 243 - Tuesday, 9th of March 2021
Pari confronts Mishti and questions her about her relationship with Veer.
Mishti and Veer have a private conversation about the state of their relationship.
Episodes 244 - 245 - Wednesday, 10th of March 2021
Veer locks himself up in his room, and it gets Naina worried; hence, she reaches out to Ruhaan about the issue.
Mishti beats herself up for breaking Veer's heart. However, Ruhaan applauds her for listening to her feelings and calling off the wedding.
Episodes 246 - 247 - Thursday, 11th of March 2021
Dadi struggles to come to terms with the reality of her granddaughter calling off her wedding with Veer.
Naina loses her cool when she receives the news about Mishti calling off the wedding. Therefore, she leaves the house angrily and goes to see her,
Episodes 240 248 - 249 - Friday 12th of March 2021
Pari and Mishti agree to prepare Dadi's best meal to calm her down, and Ruhaan offers to help, although things do not go according to plan.
Bua tries to make Radhika understand that Mishti has not done anything wrong. She goes ahead to insist that Radhika should support her regardless of what society will think of her.

Episodes 250 - 251 - Monday, 15th of March 2021
Mishti feels guilty about hurting Veer, and it makes her sleepless; hence, she goes to the balcony to spend time with Ruhaan and talk about their past.
Naina lies to Veer about Ruhaan, and Pari and Radhika start calling their relatives to let them know about Mishti cancelling her wedding plans.
Episodes 252 - 253 - Tuesday, 16th of March 2021
Pari gambles on whether or not to open up to Ruhaan about her feelings for him.
Ruhaan and Mishtii agree to go to the club to meet Veer and tell him the truth, although when they get there, they find him drunk and dancing with several ladies.
Episodes 254 - 255 - Wednesday, 17th of March 2021
Pari decides to meet Arnav and squash the differences that cropped up between them since Ruhaan came into their life.
Veer gets arrested, and Mishti and Ruhaan do their best to try and help him.
Episodes 256 - 257 - Thursday, 18th of March 2021
Mishti and Ruhaan agree to take time to grow their relationship by staying away from each other until Veer gets his life in order.
Shanti declares her prospects to find a groom for her daughter, and Bua and Nikki suggest Ruhaan's name.
Episodes 258 - 259 - Friday, 19th of March 2021
Radhika introduces Ruhaan to Nikki and asks them to sit back and get to know each other.
Ruhaan realises that Mishti is looking at them. Therefore, he becomes overly friendly with Nikki to make her jealous.
Episodes 260 - 261 - Monday, 22nd of March 2021
Tension continues to build when Nikki asks to talk to Ruhaan privately. How will Mishti react to this?
After a nightmare, Mishti reaches out to Ruhaan and informs him about the need to tell Veer about their secret relationship.
Episode 262 - 263 - Tuesday, 23rd of March 2021
Veer finds out about the rumours spreading about him being gay, and it makes him upset. The parents of the new girls whom his parents want him to marry reject him when they learn about him being jailed.
Ruhaan goes to look for Mishti, and in the process, he also gets kidnapped. Meanwhile, Pari and the rest of the family express their worries about Ruhaan and Mishti missing.
Episodes 264 - 265 - Wednesday, 24th of March 2021
Ruhaan succeeds in untying himself from a chair; however, his attempts to rescue Mishti fail to bear fruits since she is held at gunpoint.
Ruhaan gets shot as he attempts to rescue Mishti!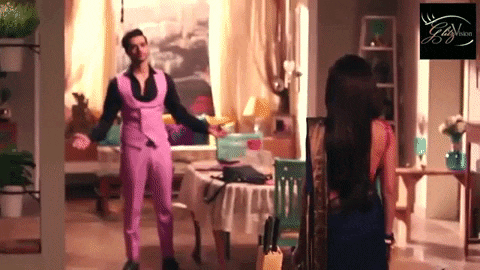 Episodes 266 - 267 - Thursday, 25th of March 2021
Ruhaan loses his cool while talking to the inspector on the phone about the kidnappers' whereabouts. Radhika inquires about Pari's love life from Mishti.
Pari realises the sudden change in Mishti's behaviour, and it makes them realise they are hiding something from each other.
Episode 268 - 269 - Friday, 26th of March 2021
Mishti finds it difficult to open up to Veer about her secret relationship, although Veer seems to be planning his revenge on her.
Veer reaches out to Ruhaan and tells him to choose between him and Mishti.
Episode 27 - 271 - Monday, 29th of March 2021
Ruhaan gets mad at Mishti and refuses to eat. Later, Mishti leaves a love note on his bed.
Radhika questions Pari for being in a relationship with Ruhaan.
Episode 272 - 273 - Tuesday, 30th of March 2021
Ruhaan and Mishti spend some quality time together, although the mood changes when Veer sees them together.
Ruhaan spots Veer storming out of the room, and he rushes out to stop him.
Episodes 274 - 275 - Wednesday, 31st of March 2021
Veer reaches out to Pari, and they plan for a meeting. During the meeting, he insists on Pari promising to keep it a secret. What are they up to?
Veer opens up to Pari about his revenge strategy, although Pari finds it difficult to choose whom to believe between Pari, Ruhaan, and Mishti.
Mishti
Mishti takes time to listen to her feelings, and she discerns that she is in love with Ruhaan. She proceeds to call off her wedding to Veer. The decision does not sit well with him; hence, he loses control of his emotions. Meanwhile, she opens up to Ruhaan about her feelings, and they agree to keep their relationship secret. Will they have a smooth sail in the relationship?
Ruhaan
Mishti opens up to Ruhaan about being in love with him, and they agree to take things slow. However, Pari seems to be in love with Ruhaan. When Mishti gets kidnapped, Ruhaan looks for her and even takes a bullet for her. Later, he tries to stop Mishti from opening up to Veer about their relationship, although his efforts fail to bear fruits. Will he counter Veer before he goes on with his plan to hurt them?
Complicated Love teasers must have made you curious to find out more details about the rollercoaster love life. For more information, tune in to Glow TV at 19h00 and 19h30 from Mondays to Fridays. The omnibus is on Saturdays at 09h30.
READ ALSO: Promised Love teasers for March 2021 on Glow TV: Exciting info
Briefly.co.za recently published exciting details about Promised Love teasers for March 2021. You should check them out!
Promised Love teasers highlight Azaan's plight as he fights to be with the love of his life. His affection for Sharya does not sit well with Noor, and he is willing to do everything to ruin the spark of their love.
Source: Briefly.co.za