Twist of Fate teasers for March 2021: Will Prachi be expelled from college?
Some unexpected twists and turns happen in the Twist of Fate drama series. There is something to learn from this highly engaging series. Why is Alia bothered by Abhi's attempts at becoming friends with Pragya? Also, will Abhi succeed in convincing the principal to allow Prachi back in school? These Twist of Fate teasers give a sneak peek into what to expect this month.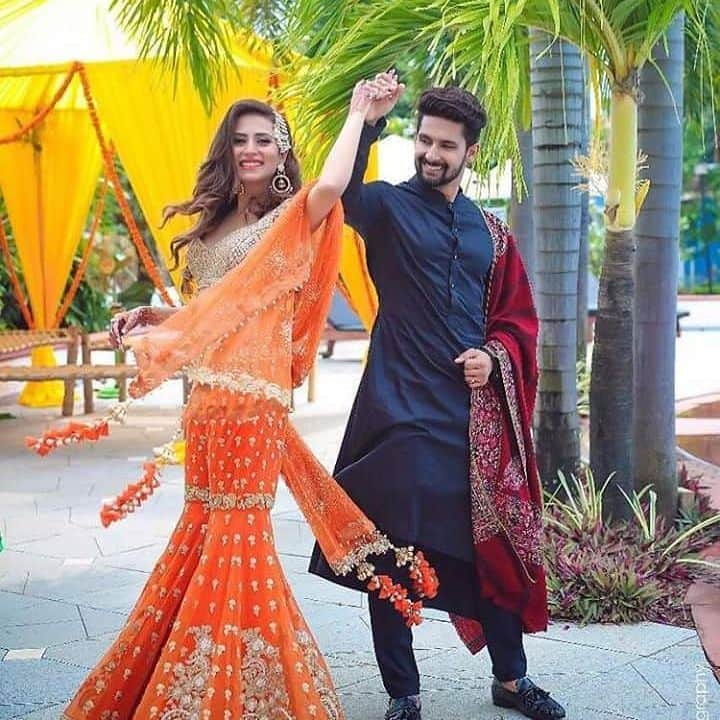 The Twist of Fate Indian soap opera makes the evenings the best time for its viewers with the exceptional episodes it airs. Considering several unexpected and delightful surprises that the cast of Twist of Fate Zee World comes up with, you can understand why the show remains relevant to date. Every episode has unique scenes that stick in the minds of the viewers for a long time. The proofs are evident from the teasers on Twist of Fate below.
Twist of Fate teasers for March 2021
If the most recent episode of Twist of Fate left you asking different questions, you might want to check out what this month's show holds. After Alia deceives Abhi into believing that Pragya has evil pranks up her sleeves, will the truth be unveiled?
Episode 20 – Monday, 1st of March, 2021
Pragya cannot believe her eyes when Sarita Ben meets Abhi another time. Pragya, Prachi, and Shanana get the chance to cement a cordial relationship with Sarita Ben as he expresses his frustration about a situation. Meera is shocked when Pragya arrives unannounced at the Mehra mansion. Praya seems not too happy about Sarita Ben's decision to seek some vegetable vendors in the community. She confronts her.
Episode 21 – Tuesday, 2nd of March, 2021
Pallavi puts everyone in an uncomfortable state when she requests that Alia tell her something about the wife of Abhi. The duo of Aaryan and Ranbir scatters Prachi and Shahana's organized arrangement for an event. This is unacceptable to Prachi, who asks Ranbir to try and put it back in order. Abhi suffers an accident in the kitchen, and the result makes it difficult for everyone to recognize her again. Ranbir and Prachi confront each other over some issues.
Episode 22 – Wednesday, 3rd of March, 2021
Ranbir's efforts at getting a waiter to show Riya into the already beautified room are somehow made known to Prachi by chance. Meera seems to be getting emotionally attached to Abhi. Shahana traps Pragya in the kitchen unintentionally. Riya's effort at unlocking the doors to the kitchen when Pragya raises the alarm for help does not work.
Episode 23 – Thursday, 4th of March, 2021
Sarita Ben becomes ill, and Pragya gets to hear of it, but Alia continues to be bothered by Abhi's attempts at becoming friends with Pragya. Dasi tells Abhi where to find Pragya. Alia deceives Abhi into believing that Pragya has evil pranks up her sleeves. Riya plans to poison the guests at the party through the food they would be served to get back at Prachi.
Episode 24 – Friday, 5th of March, 2021
After Riya carries out her plan to poison the guests' food, Prachi and Shahana are sent away from the Mehra mansion. This news excites the duo of Alia and Riya and leaves Prachi in a sad mood. Things continue to worsen for Prachi as she is also sent away from college following Riya's discussion with the principal. The series of unfortunate happenings lead Prachi into attempting suicide.
Episode 25 – Saturday, 6th of March, 2021
Abhi solicits Prachi by discussing with the principal that he is against her expulsion. When Pragya becomes aware that Abhi is not home, she tries to see if he is at his workplace. After some years of not seeing each other, Pragya eventually finds Abhi at a construction site. She treats Abhi, who is unconscious after a concrete slab knocked him out.
Episode 26 – Sunday, 7th of March, 2021
Abhi has lost a lot of blood, which negatively affects his health, and the situation bothers Pragya. The doctor tells her that the solution is to obtain blood that must be compatible with Abhi's blood type.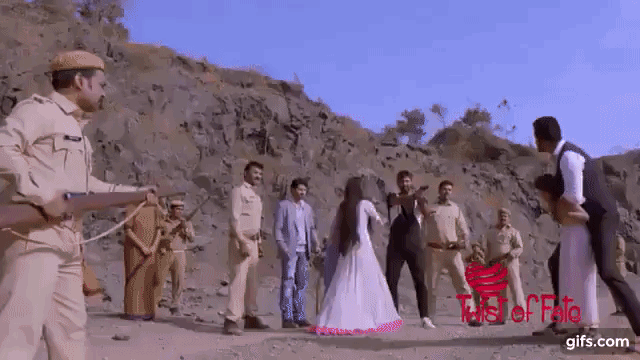 Episode 27 – Monday, 8th of March, 2021
Prachi has an increasing suspicion about the possibility of Ahbi being her dad. Sarita Ben admonishes Pragya to tell the truth about the whole situation to Prachi. When Pragya gets to the hospital, Ahbi is already waiting to meet her and learn more about her. Meanwhile, Prachi thinks it will be nice to have someone like Ahbi as her father.
Episode 28 – Tuesday, 9th of March, 2021
When Ahbi finds out over the kitchen's CCTV footage that Riya and not Prachi poisoned the food at Vikram and Pallavi's wedding anniversary, he is enraged. His anger leads him to hit Riya in the face. Ahbi is unhappy about the kind of father he has been. Meera and Pragya try to converse with themselves and get to know each other, but they were cut short by something else.
Episode 29 – Wednesday, 10th of March, 2021
Meanwhile, Prachi and Riya prepare for college. The principal tells the group not to go far away from the campsite because it is not safe. Riya is very surprised that both Shahana and Prachi have come along on the trip. Ahbi makes plans to see the mother of Prachi. Ahbi's visit is made known to Pragya by Meera.
Episode 30 – Thursday, 11th of March, 2021
Ranbir decides to woo Prachi by singing his love to her even though he cannot see her in the dark. Based on Riya's plans, her friends lure Prachi to the camp's dangerous side even though the principal warned against it. Prachi goes ahead to disrupt the planned proposal between Ranbir and Riya.
Episode 31 – Friday, 12th of March, 2021
Riya continues her plans to put Prachi in trouble by implicating her in a planned accident. When Ahbi and Pragya get to the campsite, Ahbi is distraught to find Riya's dress and not her sight. He faults himself for the situation.
Episode 32 – Saturday, 13th of March, 2021
Ahbi becomes enraged after discovering Riya's mischievous ploy against Prachi while going through the call log of Dimpy. The visiting group decides to seek shelter in a resort close to them because the weather seems not to be favourable for outdoor fun. As fate will have it, Riya, Ahbi, and Vikram also lodge in the same hotel.
Episode 33 – Sunday, 14th of March, 2021
Riya approaches Pragya for possible assistance in the nursing of Ahbi, who is becoming unwell. Against her will and acting on Pragya's instructions, Riya, however, pleads for Prachi's forgiveness about all wrongdoings. On getting to Abhi's room to do her nursing duty, Pragya's work is disrupted by the presence of Meera. Prachi becomes Vikram's secretary on Abhi's recommendation. She is to be responsible for the planning of the organization's 5th anniversary. Meanwhile, Meera faults herself for Riya's bad behaviour.
Episode 34 – Monday, 15th of March, 2021
At an event organized by Abhi's company, Pragya risks her life to prevent anything bad from happening to the Chief Minister, who is in attendance.
Episode 35 – Tuesday, 16th of March, 2021
Purab is not sure if he saw Disha because he never anticipated her coming back. Moreover, Pragya is put to the terrible task of killing the Chief Minister. She is, however, scared that Ahbi will be murdered.
Episode 36 – Wednesday, 17th of March, 2021
To get Pragya into going on with plans to murder the Chief Minister, Prachi is held hostage and used as collateral damage. Ahbi comes up with ideas about the possible beneficiaries of the Chief Minister's death.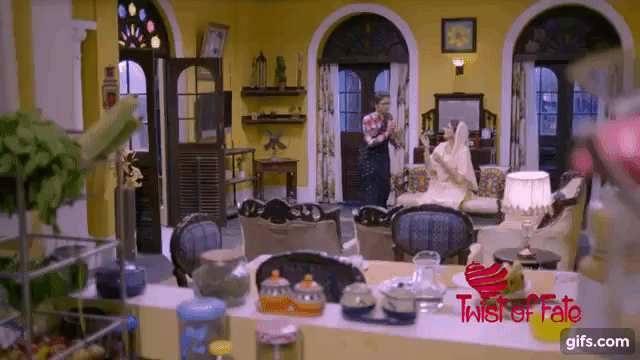 Episode 37 – Thursday, 18th of March, 2021
Ahbi challenges the security head about it, but he also ends up being bundled away and held hostage in the same room where Prachi is kept.
Episode 38 – Friday, 19th of March, 2021
To notify the Chief Minister about the attempt on his life, Pragya tries to sneak a written note to him, and Ahbi plots an escape from captivity. Rohit's plan is made known to Ranbir by Prachi. The event becomes a disaster and leaves the guest scrambling for their life after a series of gunshots are fired. Pragya and Riya are saved from the threats to their life by Prachi.
Episode 39 – Saturday, 20th of March, 2021
Prachi is introduced casually to Disha, who is on a visit to Pragya. The presence of Disha seems to make Pragya excited, but Disha appears not to be satisfied with the way she was introduced to Prachi. Ahbi joins the gathering afterwards and talks to Disha. Pragya listens to how Ahbi faults her for the death of Kiara and his wish to see his other offspring. Listening to the conversation brings tears to Pragya's eyes.
Episode 40 – Sunday, 21st of March, 2021
Disha and Purab stare at themselves after Purab offered to let Prachi ride in the car instead of waiting for a taxi. Disha and Purab were in a relationship before, and they recall all that they did together. However, the emotional atmosphere is short-lived after a message on Purab's phone shows Alia as the sender. According to the message, Alia is in love with Purab.
Episode 41 – Monday, 22nd of March, 2021
Ahbi insists that he is still much in love with his spouse even though Sarita Ben admonishes him to reconsider it. Ranbir's car throws dirt all over Prachi, who insists that he should be sorry for getting her dirty. This is where Riya sights both of them, and she challenges Ranbir about the association.
Episode 42 – Tuesday, 23rd of March, 2021
Purab tells Aliya about his affection for Disha. Riya is invited to the dance on the stage by Ranbir, who is carrying a guitar belonging to Ahbi. Riya engages Prachi in a heated conversation and tells her to steer clear of Ranbir.
Episode 43 – Wednesday, 24th of March, 2021
Purab insists on his love for Disha even when Aliya seeks to console him in an affectionate embrace. Aliya does not believe what he says and concludes that drinking too much alcohol is the cause.
Episode 44 – Thursday, 25th of March, 2021
Prach tends to Ahbi, who is drunk, and finds out that Ahbi has another daughter. After Prachi goes out to get some things for Ahbi, he brings out Pragya's picture from his purse and states it affectionately. Prachi assists in picking up Ahbi's purse when it fell off.
Episode 45 – Friday, 26th of March, 2021
Vikram resigns from his position in the company and happily announces his successor to be Ranbir. After Ranbir decides to propose to Riya, he is shocked at the conditions of her acceptance. When Prachi serves Dasi a delicacy, she remembers and wonders because Riya's mother treats her to such delicious meals and care.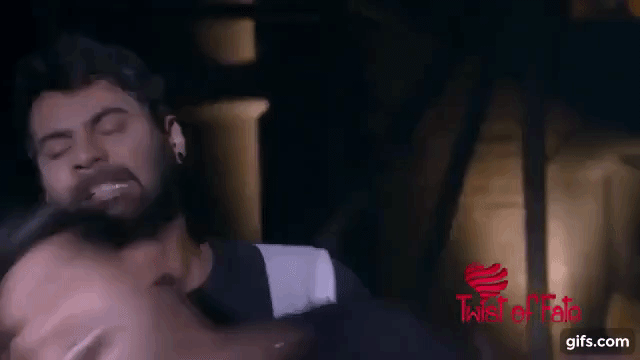 Episode 46 – Sunday, 27th of March, 2021
Alia is openly angry about Purab's expression of love. Again, Riya continues her devious plots. This time, she supplies an officer of the law with wrong information about a certain drug peddler. Ahbi sees the approaching police officers as he tries to make his way out of the party and go to Sarita Ben's house.
Episode 47 – Sunday, 28th of March, 2021
Again Prachi is at the receiving end of Riya's plot. The family of Mehra pleads that she is innocent of the alleged crime but to no avail. Alia ingests some sleeping pills, and now, Purab will have to take her to a clinic. However, on their way, he and Disha involve in an accident.
Episode 48 – Monday, 29th of March, 2021
Pragya insists that the inspector needs to go through the footage on the CCTV to ascertain Prachi's blamelessness of the charges. When Alia becomes aware of her environment at the hospital, she requests to see Purab.
Episode 49 – Tuesday, 30th of March, 2021
Pragya sits outside the police station and weeps while recalling all the moments shared with Prachi.
Episode 50 – Wednesday, 31st of March, 2021
Unknown to each other, Pragya and Ahbi talk over the phone. The CCTV footage reveals Riya is the guilty one, and Nishant requests a bribe of INR 5 lakhs to cover up for her. Prachi pleads with Ahbi to take care of her mother if she is somehow found guilty of the charges against her. At this point, Ahbi tells her that she makes him remember his other daughter and spouse.
Pragya
Pragya is shocked to see Sarita Ben meeting Abhi again. After getting to know that Abhi is not home, she tries to see if he is at his workplace before eventually locating him at a construction site. As Sarita Ben probes her to tell the truth about the whole situation to Prachi, will she comply?
Abhi
Abhi is made to believe that Pragya has evil plans up her sleeves. Unfortunately, she suffers an accident in the kitchen section, which makes it hard for people to recognize her. Now that she is furious after discovering Riya's mischievous ploy against Prachi while going through the call log of Dimpy, what will she do?
Things will definitely not be the same again for Prachi and Riya, considering these Twist of Fate teasers. Will Abhi ever forgive himself? Catch up with the show as the episodes air on Zee World at 21h00 from Mondays to Sundays.
READ ALSO: Coming up on The Queen Teasers in March 2021: All episodes
In The Queen teasers for March 2021, Briefly.co.za shares how Schumacher meditates on how well it pays to play a perfect husband and how he also tries to avoid the problems coming on the way.
Find out how Mpho wants to discover the way Schumacher betrayed her and how Schumacher becomes fear drunk. Unfortunately, after his scandalous secret totally ruins everything, he has to face the consequences attached to his wife's betrayal. In this case, what will he do?
Source: Briefly News