The enticing Zara Nikah Teasers for April 2021: Zara marries Kabir
Are you looking for a drama series that will put a smile on your face every night? You have found what you need. In the show, Kabir's first wife is now his second wife, while the woman he hates is his first wife. How did this happen? Tune in on Zee World Zara Nikah daily at 20h00. It will help if you read Zara Nikah teasers for April 2021 before watching the show for a glimpse of what will happen to your beloved Zara Nikah cast.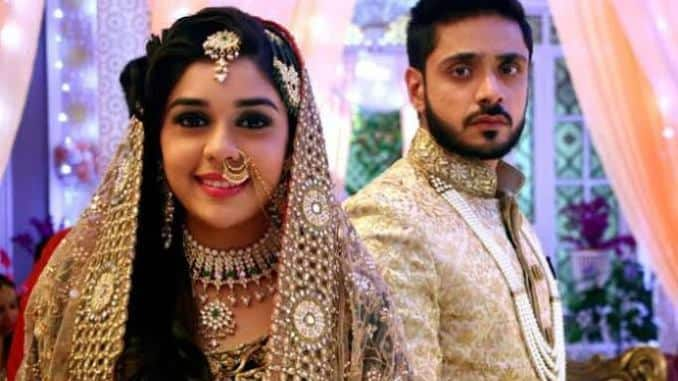 Rukhsar worsens Shahbaz's health out of jealousy. If her co-wife's music therapy heals him, it will ruin her chances of winning Kabir's love now that she is pregnant. Rukhsar is also envious because the Sharia board allowed Zara to introduce a new healing therapy to the people even when it seems controversial to their society's beliefs. There are more details about Rukhsar's drama below.
April 2021 Zara Nikah teasers
The upcoming episodes will fill your eyes with tears. When will Kabir and his wife enjoy peace in their marriage? Tension keeps building between them. Moreover, the things that threaten to ruin their traditional marriage are beyond their control. Here is what to expect on the show in April 2021:
1/04/2021: Thursday (Episode 64)
Salma curses the mentor who ruined Zara's life, and Kabir forces Zara to speak to him in private. He tries to stop her from leaving. Later, she explains to Qazi why she does not want to remarry Kabir, but Qazi persuades her to change her mind.
Zara challenges Kabir to allow her to treat Shabhaz using her music therapy to prove that it works. Peer Sahab gives her a month to heal Shahbaz. Shahbaz's health worsens even though he is under music therapy. Rukhsar claims Kabir's other wife is to blame for Shabhaz's deteriorating health.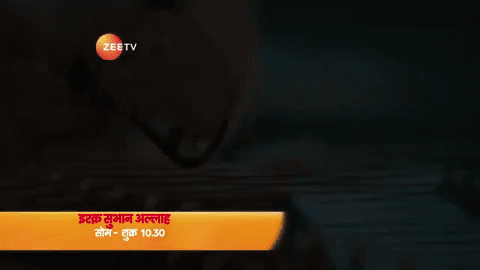 2/04/2021: Friday (Episode 65)
The marriage rituals between Kabir and Zara begin. Later, Kabir objects to her from opening a clinic that uses music therapy to treat patients. He also stands against Qazi's decision. Meanwhile, Rukhsar vows to make Kabir's second wife hate him. Later, Zara questions Kabir about his relationship with Rukhsar when he fails to defend her from Rukhsar's disrespect.
3/04/2021: Saturday (Episode 66)
Zara challenges Kabir in front of the Sharia board by stating that the Quran does not prohibit using music for therapy. Kabir defends himself with evidence, but her question throws him off balance. She explains before the Sharia board that her music therapy will heal the distressed. Later, Kabir vows to punish the person behind his father's illness.
4/04/2021: Sunday (Episode 67)
Rukshar creates a misunderstanding between Kabeer and Zara. Has she managed to separate them for good?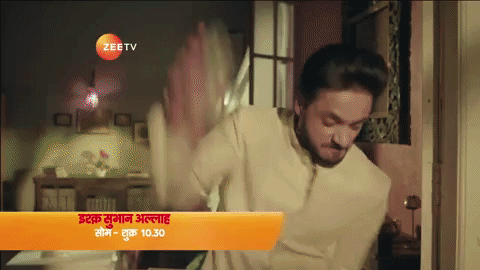 5/04/2021: Monday (Episode 68)
Zara catches Rukshar trying to kill someone in the Ahmad family. Will she expose her ill intention to the family?
6/04/2021: Tuesday (Episode 69)
Rukhsar confesses to Zeenat that she sabotaged the music therapy, hence worsening Shabhaz's health. Zara swears to prove her innocence regarding Rukhsar's false allegations when Rukhsar and Zeenat pressure Kabir to throw her out of the mansion. Zeenat later stops Rukhsar from making a dangerous and hasty decision. Kabir realizes that Zara is trapped inside the house after when he gets out. Will he go back in to rescue her?
7/04/2021: Wednesday (Episode 70)
Kabir warns Rukhsar to hide her pregnancy from his other wife. Zeenat gives Rukhsar a brilliant idea about manipulating Kabir to fall on her side. Later, Zara is involved in a tragic accident.
8/04/2021: Thursday (Episode 71)
Kabir worries about Zara's reaction and decision in case she discovers Rukhsar is pregnant for him. Zara suspects Kabir is lying about his relationship with Rukhsar after paying attention to how they interact with one another.
9/04/2021: Friday (Episode 72)
Later, Kabir feels guilty for keeping secrets from his second wife, and she breaks down upon seeing him stressed out. Zeenat and Rukhsar come up with a plan against Kabir after Dr. Shalini checks on her pregnancy. Zara meets Sartaaj, Siraj's brother, later.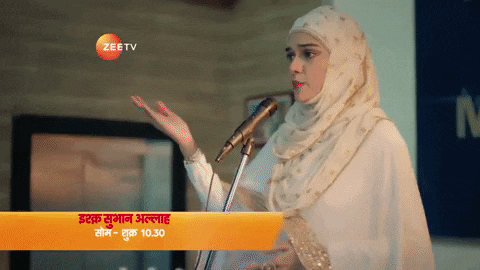 10/04/2021: Saturday (Episode 73)
Kabir's beloved second wife comes to his rescue. She cannot stand to see the man she loves suffering when she in a position to help.
11/04/2021: Sunday (Episode 74)
Zeenat turns against Rukshar when her secrets are exposed. She begins to support the truth. Destiny decides Kabir and his wive's fates. Who will end up enjoying a happy ever after with him?
Zara
Qazi convinces her to remarry Kabir. She devotes herself towards healing Kabir's father using music therapy, which Kabir opposes. Zara has to prove to him that she is not rebelling against the Quran by offering society music therapy.
Kabir
Kabir commands Rukhsar never to inform his other wife that she is expecting his child. Rukhsar tries to create a rift between Kabir and his wife, so Zara becomes suspicious of Rukhsar and Kabir's relationship because of Rukhsar's nasty attitude towards her.
Zara Nikah teasers for April 2021's show that the upcoming episodes are best described as a piece of the cake. Why don't you enjoy the whole cake by tuning in daily? You will never miss a scene once you begin watching this addictive series.
READ ALSO: Twist of Fate teasers for April 2021: Ranbir takes the blame to free Prachi
Briefly.co.za shared detailed information about Prachi's criminal case in Twist of Fate teasers for April 2021. Ranbir takes the blame to set Prachi free from the false allegations. What is Ranbir and Prachi's relationship?
Pragya later proves that Nishant is the culprit in this case. She exposes to everyone how he framed Prachi. Why does Nishant hate Prachi? He would have destroyed her life for good if it were not for Pragya and Ranbir stepping in on time to vindicate her.
Source: Briefly News