Cost of Love teasers for April 2021: What is JD planning to do?
Love is a beautiful thing, although one must put in a lot of effort to sustain it. One has to fight obstacles to be with the person you love. Cost of Love teasers for April 2021 could not bring out the concept any better. They highlight how difficult it is for love to prevail, especially when one party is not privileged.

Glow TV Cost of Love is an exciting soap opera that highlights a beautiful love story between Ahaan and Pankti. Ahaan falls in love with Pankti, although JD interferes with them being together. JD forces him to pay the price to have her, and Ahaan agrees to do all it takes to end up with the woman he loves. Cost of Love teasers for April 2020 highlight his experiences and whether JD will let them be.
Cost of Love April 2021 teasers
In the most recent Cost of Love scenes, Ahaan had agreed to face JD's humiliation and fight for the love of his life. Meanwhile, Pankti seemed to bear the pain of being frustrated by JD, who was forcefully trying to win her over. Will this series of dark clouds pass?
Thursday - 1st April 2021
Episode 68
Anita is in a desperate situation after losing JD's money. How will she repay it? JD will use this incident to force Anita into making her daughter marry him.
Episode 69
Pankti receives a video from JD on her gadget. It shows women strip teasing Ahaan at the kitty party. The outraged Pankti interrupts the party by confronting him.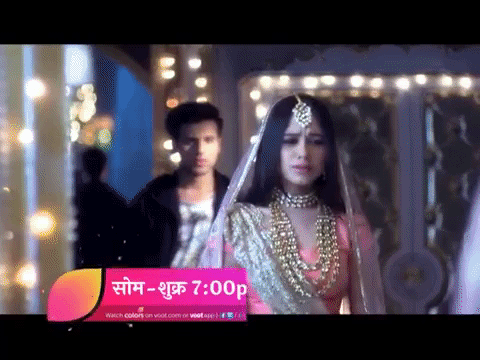 Friday - 2nd April 2021
Episode 70
Sheetal storms into the mansion to Ahaan when JD shows him the video he sent to Pankti.
Episode 71
Aparna and Anita exchange bitter and abusive words, and Jagdish fills Ahaan's guitar with drugs.
Monday - 5th April 2021
Episode 72
Pankti confesses to JD that she desires to make Ahaan hers forever. Her words irritate him.
Episode 73
Police officers raid the mansion out of the blues and allege that Ahaan is a drug dealer. They find nothing after searching the entire house.
Tuesday - 6th April 2021
Episode 74
JD watches a video of his son Vikram and his friends taking drugs. He is shocked to discover Vikram's other side.
Episode 75
Vikram searches for Aparna's phone. He wants to delete the video.
Wednesday - 7th April 2021
Episode 76
JD instructs his men not to assign work to Ahaan. How will Ahaan pay the bet he made with JD?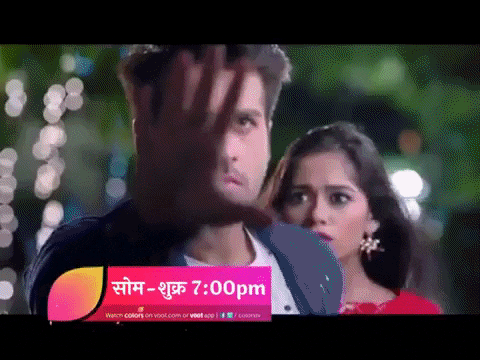 Episode 77
The media covers Ahaan's street music performance. As a music professional, he is getting the best exposure in his career.
Thursday - 8th April 2021
Episode 78
JD confesses to Pankti that he loves her. Meanwhile, some goons ruin Ahaan's stage performance.
Episode 79
JD requests Pankti to be his friend and share a dance with him.
Friday - 9th April 2021
Episode 80
Aparna threatens to report Anita to the police if she fails to reveal Pankti's whereabouts.
Episode 81
Anita still believes she can control her daughter even after the brothel owners set Pankti free.
Monday - 12th April 2021
Episode 82
JD pretends he has changed, but no one believes him because they have witnessed him hurting people many times.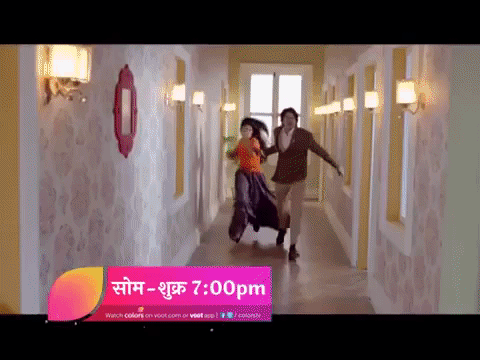 Episode 83
Ahaan and Pankti visit JD's mansion. On their way, he promises to protect and live with her in his home.
Tuesday - 13th April 2021
Episode 84
Pankti is afraid of getting close to JD. She tenses when he asks her to serve him food.
Episode 85
Pankti informs Ahaan that she is ready for their engagement.
Wednesday - 14th April 2021
Episode 86
Monty tells Poorva that he is in love with her.
Episode 87 Part 1
Aarohi plans to sabotage Ahaan's upcoming performance at Deep's party.
Thursday - 15th April 2021
Episode 87 Part 2
Pankti stops Ahaan from drinking poison.
Episode 88
Pankti notices that someone is behind her while she is making JD's tea.
Friday - 16th April 2021
Episode 89
Pankti and Ahaan's engagement preparations begin.
Episode 90
Anita wants to stop her daughter's engagement. How will Pankti react to her mum's decision?
Monday - 19th April 2021
Episode 91
Ahaan throws Anita out of the house when she speaks ill on Pankti.
Episode 92
Poorva accompanies Pankti to an isolated place to meditate about the recent drama. Pankti also wants to forget her mother's hurtful words.
Tuesday - 20th April 2021
Episode 93
Pankti suspects that someone pressured her mother to ruin her engagement party.
Episode 94
Pankti discovers JD's true colors when she confronts him.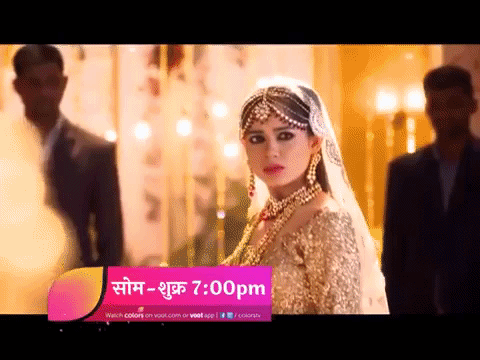 Wednesday - 21st April 2021
Episode 95
JD convinces Manav that society hates Pankti because of her shameful past.
Episode 96
The Dhanrangir family discusses whether to accept or reject Pankti as they help Ahaan search for the lost ring.
Thursday - 22nd April 2021
Episode 97
Pankti prepares to leave the mansion when Manav tells Sheetal that Pankti was JD's mistress.
Episode 98
Ahaan desperately searches for Pankti. Meanwhile, Sheetal kicks JD out of the mansion.
Friday - 23rd April 2021
Episode 99
Anita returns to Ahaan's home to look for her daughter, and Sheetal requests an attorney to prepare divorce papers.
Episode 100
Pankti gets emotional when she watches the video Ahaan posted on social media.
Monday - 26th April 2021
Episode 101
Ahaan watches a video of Pankti getting kidnaped, and Sheetal instructs her lawyer to evict JD.
Episode 102
Ahaan violently grabs Anita and demands to know about his fiancé's whereabouts. She lies that her daughter is dead.
Tuesday - 27th April 2021
Episode 103
Aparna slaps Anita out of rage and becomes emotionally uncontrollable.
Episode 104
Pankti tells Poorva that she will discover her real identity using the 1000 Rupees (R200) she recently earned.
Wednesday - 28th April 2021
Episode 105
Pankti later saves Ahaan's life. Did he try to hurt himself, or did someone threaten him?
Episode 106
Pankti wants to discover more about herself before she rekindles the love she felt for Ahaan. Will he give her space and wait for her?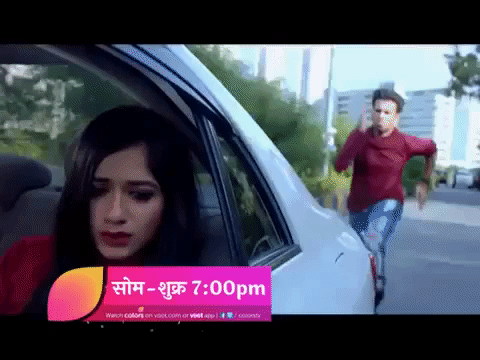 Thursday - 29th April 2021
Episode 107
Pankti tells her mother that she considers her dead. She hates Anita for selling her to people who turned her into a prostitute.
Episode 108
Ahaan discovers that someone has been tracking his moves. Does he know the person's name?
Friday - 30th April 2021
Episode 109
For the first time, Ahaan listens to Pankti's melodious voice as she sings, and her beautiful talent surprises him.
Episode 110
JD's obsession with Pankti leads him into doing crazy things to trap her. He forces Anita to scream by cutting her wrist so that her daughter runs back into the house to save her.
Ahaan
Ahaan makes a breakthrough in his music career. He makes enough money and pays JD to stop him from pursuing Pankti's love. JD was hoping Ahaan would fail to honor their bet because this would make way for him to marry the lady. Ahaan's family supports his relationship with Pankti even after JD exposes her dark past. JD forces Pankti's mother to oppose the engagement.
Pankti
She hates her mother for selling her to a brothel at a young age. JD gets upset when she confesses her love for Ahaan. Ahaan throws his future mother-in-law out of the mansion when she defames Pankti. Later, Pankti requests Ahaan to let her break from their relationship after her mother ruins her engagement party. She wants to focus on discovering her real identity.
Cost of Love teasers for April 2021 does pre-empt everything you need to know about the show's upcoming scenes. If you wish to find out more details, tune in to Glow TV from Mondays to Fridays at 20h00 and 20h30.
READ ALSO: Promised Love teasers April 2021: Adil will marry Noor for revenge
Briefly.co.za recently published Promised Love teasers for March 2021. Check them out for updates on what will happen in the show. Noor wants to remove a speck from someone else's eye in the upcoming scenes, forgetting she has a bock in hers.
She advises Razia Begum to turn down Shahir's marriage proposal because she believes he does not suit her. Meanwhile, Noor is in love with a narcissist, but she is too blind to notice the red signs. Will she discover Adil's true colors before it is too late?
Source: Briefly News