Promised Love teasers April 2021: Adil will marry Noor for revenge
Some men take pride in tricking women for personal gain. You can not blame Noor for falling into Adil's trap because it is challenging to notice manipulative signs from someone within a few days of interaction. She fights Razia Begum for choosing Shahir as her future spouse but would marry the smooth-talking Adil in a heartbeat. Promised Love teasers April 2021 has more details about how Adil woes himself into Noor's and the Mirza family's hearts to seek vengeance on his half-brother.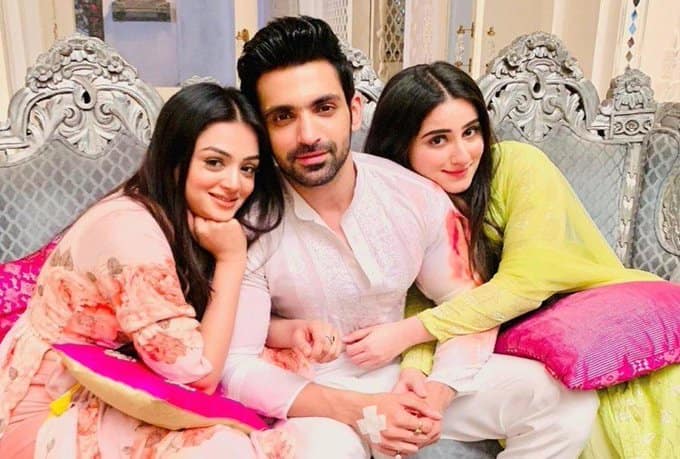 Promised Love episodes air on Glow TV on weekdays from 18h00 to 18h30, while the show's omnibus is on air every Saturday from 16h00 to 20h00. If you are new to the series, watch it consistently for a few weeks to notice how addictive it is.
April 2021 Promised Love teasers
In case you missed watching the series, Promised Love teasers for February and March have updates about what has been happening to your beloved Promised Love cast. Here is what is coming up in April.
Episodes 78 - 79 - Thursday, 1st of April 2021
Shayra demands answers from Noor and Azaan. Ghazala Begum tells Shayra lies about Noor to make her hate him. Azaan later narrates the truth to Shayra, hoping she will believe in their innocence.
Razia Begum introduces Shahir to the family as Noor's future spouse. Noor gets upset and questions Razia Begum for picking a groom without consulting her. Noor pushes Shayra down the stairs unintentionally when she tries to calm the situation.
Episodes 80 - 81 - Friday, 2nd of April 2021
Azaan scolds Noor, but Razia Begum jumps to her defence; therefore, Azaan shifts his anger to Razia Begum. Some of the family members accuse Noor of stirring a fight between a mother and her beloved son.
Shayra helps Ghazala Begum to look for Alladin because he has a clue about his whereabouts. The two find him dead at his hideout. Ghazala Begum persuades her to keep Alladin's death a secret.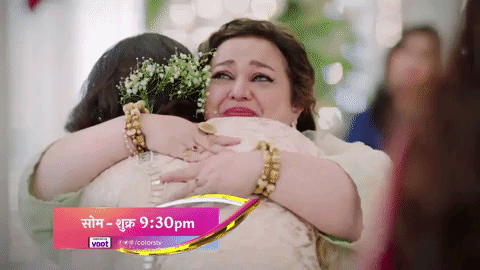 Episodes 82 - 83 - Monday, 5th of April 2021
Surayya claims Shayra and Ghazala Begum caused Alladin's death. At the same time, Shayra is traumatised by Alladin's accidental demise. Surayya threatens to involve the police in the murder case if the family refuses to give her the Bahu Begum title and the family heirloom.
Azaan surprises Shayra with a romantic date to ease her tension when he notices she is depressed. On the other hand, the wicked Ghazala Begum seeks to create a rift among the Mirza family members.
Episodes 84 - 85 - Tuesday, 6th of April 2021
Ghazala sets her evil plan into action after Razia Begum signs documents that prove Shayra is the Bahu Begum title's legal heir. Meanwhile, Shayra is alert and a step ahead of Ghazala, ready to neutralise her devious plan.
Azaan is disappointed and angry with Ghazala when he discovers her destructive plan. Razia Begum throws Ghazala Begum, Asgar, and Surayya out of the Mirza family mansion. She also threatens to make them face the consequences of their actions.
Episodes 86 - 87 - Wednesday, 7th of April 2021
Noor and Adil clash at the orphanage because the institution miscalculated their appointments' dates. The two are at the orphanage to feed the children. Will they get over the orphanage's mistake and cooperate since they are on a similar mission?
Adil arrives at the Mirza mansion unexpectedly. The family is surprised to see him because he declined their invitation. Adil teases Noor when he spots his name on the list of suitors she rejected.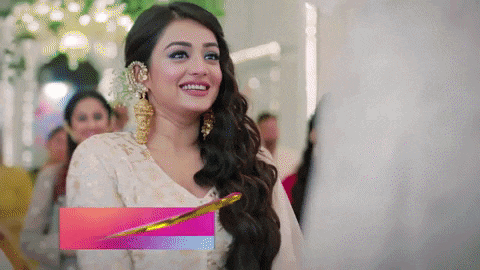 Episodes 88 - 89 - Thursday, 8th of April 2021
Adil's thoughtful gesture charms Noor. Moreover, she is taken aback when he reveals he visited the family because he is in love with her. Shayra requests Razia Begum to initiate a marital alliance between Noor and Adil when she notices the spark between them.
The Mizra family is delighted by the marriage proposal from Adil's family. However, things turn sour when the family humiliates Noor for being a maid servant's daughter. Adil praises Noor when he notices his family's actions are irritating and upset Razia Begum.
Episode 90 - 91 - Friday, 9th of April 2021
Shayra meets Adil to discuss the upcoming marriage between him and Noor. Things take a U-turn during the conversation when a deadly fire accident happens at Adil's house and leaves him wounded and homeless. Shayra is left with no other option but to request the Mizra family to accommodate him in the mansion until he recovers and finds another place by himself.
Adil reveals he wants vengeance against his step-brother, Azaan. In addition to that, he exposes his legal identity and relationship to Azaan. Adil's first sly move is to marry Noor. Will their wedding take place before Azaan discovers Adil's intentions?
Episodes 92 - 93 - Monday, 12th of April 2021
Adil blackmails the family members into proceeding with his evil plans against Azaan.
Conspiring Adil reminds Noor about her love for Azaan, and it makes her emotional.
Episodes 94 - 95 - Tuesday, 13th of April 2021
Adil hugs Shayra in Azaan's presence to make it look like he is getting closer to her, and it makes Azaan jealous.
Adil proceeds with his evil plan by making Shayra believe that he loves him.
Episodes 96 - 97 - Wednesday, 14th of April 2021
Azaan lets anger get the best of him by confronting Shayra about her feelings for Adil, and it sparks an argument between them.
Adil concocts another plan to make Azaan believe the legitimacy of his relationship with Shayra and tries to do so before Azaan wakes up.
Episodes 98 - 99 - Thursday, 15th of April 2021
Razia Begum expresses her concerns about Azaan's change in attitude and changing temperament. However, she offers to console Shayra, who seems to be distraught.
Noor opens up to Razia Begum about her love for Azaan, although it does not sit well with Razia.
Episodes 100 - 101 - Friday, 16th of April 2021
Adil goes on with the next step of his plan by making Shayra's video go viral.
Azaan walks in on Shayra and Adil in their romantic spot, and the sight makes him lose control of his anger.
Episodes 102 - 103 - Monday, 19th of April 2021
Azaan loses control of his emotions; hence, he decides to set himself and Shayra's belongings on fire.
Shayra does the unthinkable when she agrees to join forces with Adil to protect Azaan.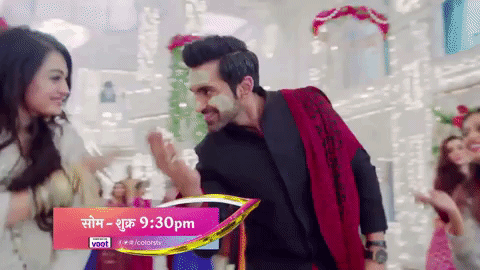 Episodes 104 - 105 - Tuesday, 20th of April 2021
Shayra hands Azaan the divorce papers, and it makes him panic. He gets so desperate that he asks Noor to marry him.
Noor realises that Adil is spying on her; therefore, she encrypts her message for Shayra.
Episodes 106 - 107 - Wednesday, 21st of April 2021
Noor reveals heartbreaking news about Adil's decision to be with Shayra to Azaan. She goes on to encourage him to move on. The information breaks his heart.
Noor informs Razia Begum and Azaan about the house being bugged.
Episodes 108 - 109 - Thursday, 22nd of April 2021
Azaan hurries to help his mother, although he finds Adil instead when he gets to the location.
Adil walks in on Shayra in a compromising position, although Shayra fights with all her strength to escape.
Episodes 110 - 111 - Friday, 23rd of April 2021
Noor anticipates hearing the inspector declares Adil as the culprit. However, to her surprise, she gets arrested.
Noor fights with all her might to prove her innocence and gain her freedom. She reaches out to Shayra for help to get herself out of her situation.
Episodes 112 - 113 - Monday, 26th of April 2021
The story takes a five-year leap, and Razia gets bedridden. Noor and Shayra go missing, and Azaan tries to stop the mansion from being auctioned.
Azaan's efforts to stop the mansion from being auctioned do not bear fruit. To his surprise, Noor shows up to make a bid.
Episodes 114 - 115 - Tuesday, 27th of April 2021
Noor commands Azaan and the other family members to treat her like the rightful owner of the house.
Noor overhears Rubina warning Khalid about talking to her.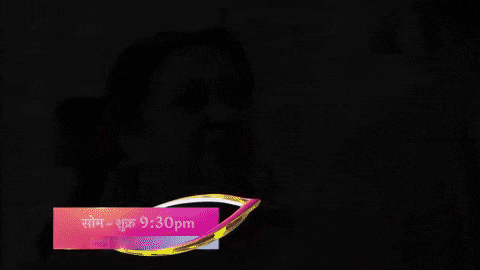 Episodes 116 - 117 - Wednesday, 28th of April 2021
Azaan attempts to make Noor leave the house by putting rats in her room. However, his attempts work against him.
Noor discovers that Azaan has not taken a shower in three days. Therefore, she tries to make him shower so that she can put itching power into his clothes.
Episodes 118 - 119 - Thursday, 29th of April 2021
Rubina rushes to Azaan's room to complain about Noor and Khalid. However, when she gets there, she finds Noor there waiting for her.
Azaan prepares a laxative to teach Noor a lesson. However, the police show up unexpectedly and halt his plan.
Episodes 120 - 121 - Friday, 30th of April 2021
Noor makes a desperate attempt to find out how Azaan makes his money by secretly following him.
Noor contemplates informing Razia Begum of the truth about Azaan. She threatens to tell her about the details of what he has been hiding from her.
Adil
Adil goes on a mission to ruin Azaan's life. He starts by ruining their relationship by making Shayra believe that he loves her. Shayra gives in and decides to divorce Azaan. Later, he launches a series of attacks on Noor. However, things do not work in his favour. Will Shayra realise that she was duped?
Noor
Adil makes Noor believe that he is interested in her. When Noor realises that it was a ploy to make her get derailed, she forgets about him. Later, she realises that she is interested in Azaan; hence, she opens up to Razia Begum about her feelings. Five years later, Azaan loses the mansion to Noor, and Noor takes advantage of the situation to humiliate him. Will the tables turn on him?
Are the episodes in Promised Love teasers for April 2021 exciting? The series is getting more entertaining by the day. You will regret not tuning in when you realize you are missing out on so much entertainment.
READ ALSO: Cost of Love teasers for April 2021: What is JD planning to do?
Briefly.co.za shared details about JD's plan in Cost of Love teasers for April 2021. He wants to separate Ahaan and Pankti. JD feels jealous and punishes Pankti when she admits her love for Ahaan.
JD attempts to control Pankti's social life. He takes advantage of him being Paankti's boss to manipulate and exploit her. Later, the man frames up Ahaan in a drug-dealing crime, but the police do not find drugs in his belongings. What will happen next?
Source: Briefly News