Cost of Love teasers for March 2021: Will Ahaan rescue Pankti?
Cost of Love is a new romantic and musical drama that will have you dancing as you enjoy the show. The story is about a wannabe musician called Ahaan, who falls in love with Pankti. Family interferences and an abusive man strain their love. Read all the juicy details in the Cost of Love March 2021 teasers below.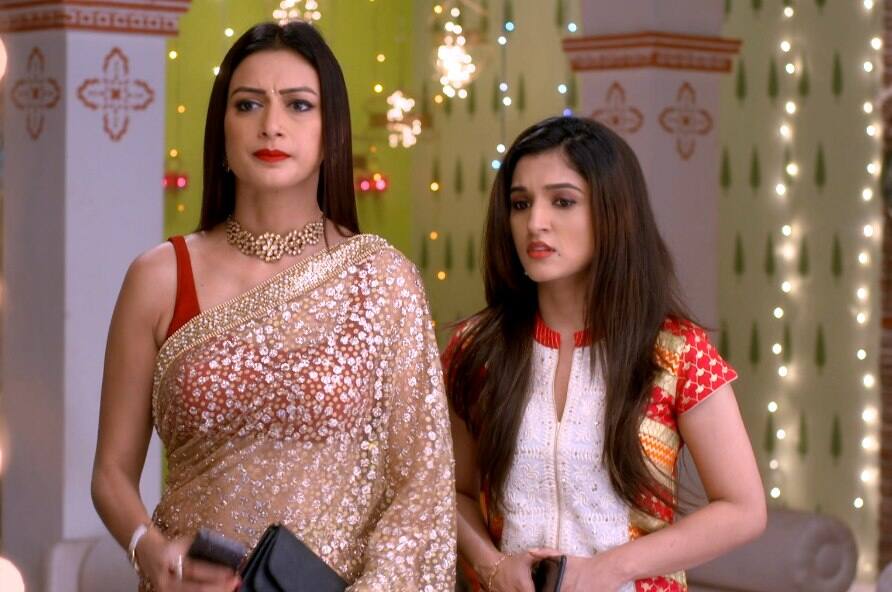 Anita, Pankti's mother, is broke and resorts to selling her daughter to JD, Jayant Dhanrajgir, who mistreats her and is cruel. When JD's nephew Ahaan falls in love with JD's mistress, will she tell him the truth? Will he save her from his family? The Cost of Love Glow TV teasers give you all the facts.
Cost of Love teasers for March 2021
Pankti and Ahaan's affection towards each other is only growing stronger with time. When JD finds out about the two, he sends his cronies to beat up his nephew. Soon after, JD's nephew uncovers the truth about JD and Pankti. Will he rescue her from JD? Find out in the Cost of Love teasers below.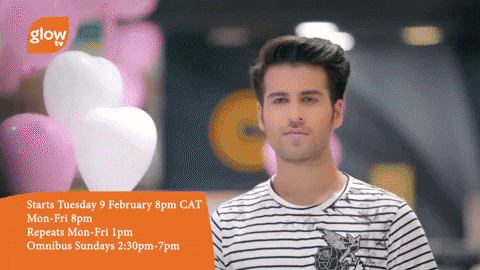 Monday, 1st March 2021 (Episodes 24 - 25)
Poorva and Anita attend the Diwali event; at the same time, Jayant disciplines Pankti by lighting fireworks close to her.
Anita threatens to smack her daughter, but Ahaan stops her.
Tuesday, 2nd March 2021 (Episodes 26 - 27)
Ahaan threatens Anita that if she hurts Pankti in any way, he will ruin her life.
JD phones Pankti asking her to tell him, "I love you."
Wednesday, 3rd March 2021 (Episodes 28 - 29)
Anita and her daughter arrive at Vikram's home for the marriage ceremony, knowing that it is JD's home.
Sheetal interrogates Pankti regarding her necklace because it looks exactly like the one JD, her spouse, gave her as a present.
Thursday, 4th March 2021 (Episodes 30 - 31)
JD and Anita are surprised when they bump into each other at JD's house.
Sheetal cautions JD that if he is unfaithful, he will face the music.
Friday, 5th March 2021 (Episodes 32 - 33)
Pankti embraces Ahaan, and in turn, he gives her a present.
JD arrives at the celebration and is left in the same room as Pankti!
Monday, 8th March 2021 (Episodes 34 - 35)
JD cautions Pankti against dreaming without his consent.
When Pankti and her family get to the house, they discover that JD has shut them out of the home.
Tuesday, 9th March 2021 (Episodes 36 - 37)
Pankti confides in Poorva that JD's nephew makes her feel comfortable in her skin while JD goes to Anita's home to make a fool of Pankti.
Pankti makes a phonecall to Ahaan requesting a meet.
Wednesday, 10th March 2021 (Episodes 38 - 39)
Pankti confides in Ahaan that she is a mistress who has been purchased. What will his response be?
Pankti is adamant about telling JD the name of her lover, and he clobbers her. Later, Ahaan spots his love, who is knocked out.
Thursday, 11th March 2021 (Episodes 40 - 41)
Ahaan transports his love to the medical centre and urges her to tell him who hurt her in this way.
Pankti rushes after Ahaan and reveals that she is in love with him.
Friday, 12th March 2021 (Episodes 42 - 43)
JD discovers that Pankti is in love with Ahaan; he wants to destroy his nephew because of it.
JD's goons rough up Ahaan.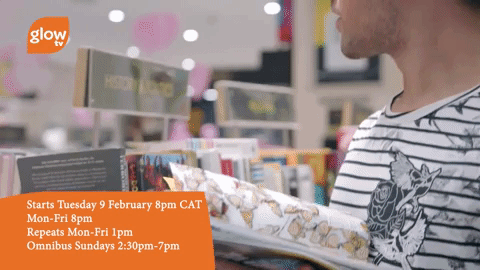 Monday, 15th March 2021 (Episode 44)
Pankti attempts to let Ahaan know that his life is in great peril.
Tuesday, 16th March 2021 (Episodes 45 - 46)
Pankti is deadset on not telling on the person who took her to Ahaan.
Ahaan urgently tries to discover who brought Pankti to him, but he has to do the concert. Later, Aparna makes him aware that his prey will come to find him if he goes to hide.
Wednesday, 17th March 2021 (Episodes 47 - 48)
Ahaan takes off to Dubai.
Pankti is open to dance because of her affection towards Ahaan.
Thursday, 18th March 2021 (Episodes 49 - 50)
Ahaan finds out the truth about his cherished uncle JD. Will he cut him off for good?
Ahaan is dismayed by everything that has occurred; he ends up getting a drink for the first time ever.
Friday, 19th March 2021 (Episodes 51 - 52)
Pankti tries to slip away from the home to see Ahaan, but Anita busts her.
JD is stunned when he spots Pankti inside his house.
Monday 22 March 2021 (Episodes 53 - 54)
Ahaan and his love are unable to sleep; they end up talking to each other by the window.
Ahaan smashes the dining table and exposes JD's secret to the family. He says that JD has a mistress.
Tuesday, 23rd March 2021 (Episodes 55 - 56)
Pankti is sceptical about Anita and believes she is hiding something. Later, Anita links up with Jasmine, intending to put Poorva up for sale.
Ahaan vows to Aparna that he will release his love from the hardship she is in and bring her back with the respect she deserves.
Wednesday, 24th March 2021 (Episodes 57 - 58)
Ahaan and Vikram argue about the identity of JD's mistress.
Sheetal smacks Vikram, her son, in the face for making allegations against his dad JD.
Thursday, 25th March 2021 (Episodes 59 - 60)
JD's nephew calls him and requests him to meet with him on the expressway to discuss Pankti's release.
JD dares Ahaan to purchase Pankti's liberty.
Friday, 26th March 2021 (Episodes 61 - 62)
Pankti cannot comprehend that Ahaan is trying to buy her liberty, and she does not help him out.
The boss at the company RHYTHM is Monty, and he denies Ahaan a job.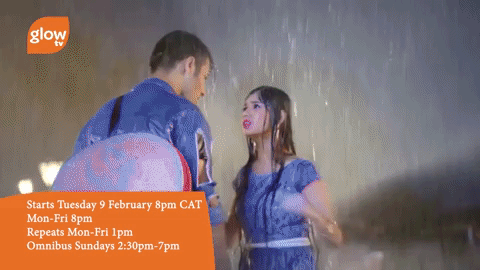 Monday, 29th March 2021 (Episodes 63)
At the event, JD's pals try to toy with Pankti, but she gets away from them.
Tuesday, 30th March 2021 (Episodes 64 - 65)
Ahaan is taken into custody.
Pankti bails her love out and begs him not to do the dare that JD gave him because he will not defeat JD.
Wednesday, 31st March 2021 (Episodes 66 - 67)
JD mentions to his nephew that he should accept that he has lost and walk away from Pankti. Will he listen to his uncle or stay with the woman he loves?
Pankti arrives at the wedding and spots Ahaan on stage in a Bandmaster outfit; she takes a glass of water to him.
Jayant Dhanrajgir (JD)
Anita and his mistress arrive at his mansion. Soon after, Pankti is interrogated by his wife because of her jewellery, which is similar to hers. He learns that his nephew is in love with his mistress, and this makes him angry. Will he choose his nephew's happiness over his own?
Ahaan
He falls in love with Pankti, and she later reveals that she is a mistress for his uncle JD. This angers him, and soon after, he exposes JD's secret to the entire family. Later on, he tries to buy her freedom, but he is facing resistance at every turn. Will he succeed in rescuing Pankti?
You can watch the Cost of Love full episodes on Glow TV every weekday at 20h00 and 20h30. From the teasers above, do you think Ahaan will stick with his family or go for the love of his life? Engage us in the comments below.
READ ALSO: Cost of Love teasers for April 2021: What is JD planning to do?
Briefly.co.za published the Cost of Love teasers for April 2021. In the most recent Cost of Love episodes, Ahaan had agreed to face JD's humiliation and fight for the love of his life. Meanwhile, his love seemed to bear the pain of being frustrated by JD, who was forcefully trying to win her over. Will this series of dark clouds pass?
Source: Briefly News