- Pravin Gordhan is the new Minister of Public Enterprises and has made it clear he'll be cracking down on corruption
- His plans to reverse state capture, to bring public institutions back into line, are sure to anger people who have benefitted from it
- He says it will be a long and difficult task, but one which will be tackled without delay
PAY ATTENTION: Click "See First" under the "Following" tab to see Briefly.co.za News on your News Feed!
Minister of Public Enterprises, Pravin Gordhan said on Tuesday, that the reversal of the capture of key state institutions by private interests will not be welcomed by the beneficiaries of the corruption.
"I think we all know now that we can't talk about allegations of state capture, corruption and so on … those are facts of life in South Africa. Any number or pieces of evidence are now available to the South African public that [show] various attempts have been made, in the past decade or less, to take control of various parts of government – not to serve the people but private interests and to pilfer money," Gordhan said in Pretoria.
Gordhan, who was fired by Zuma, whose corruption and connections with the Guptas is now widely known, indicated that the appointment of President Cyril Ramaphosa has resulted in widespread hope, and greater expectations.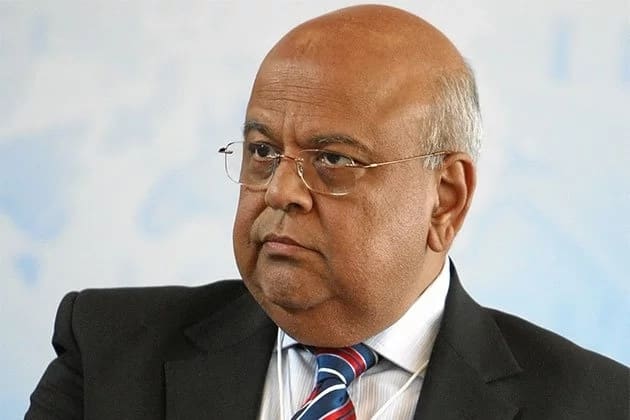 READ ALSO: Letter: Opposition parties; stop squabbling and prove yourselves to South Africa
"We now have a government in place, by and large, which will ensure that we reverse state capture, that we recapture the state and these [state-owned] institutions so that they actually work for the South African public, and the workers that are employed," Gordhan said.
"There is this new atmosphere of hope and optimism, but with hope and optimism comes greater expectations as well. Expectations that you can click your fingers and solve all these problems. One of the things we are learning is that these sorts of changes, where we want to reverse the bad things that have happened in our country, won't happen easily.
"There will be many who have benefitted from that system who will fight back in their own way. They will resist the rolling back of state capture."
Briefly.co.za learned he expected the current efforts of government to implement the rule of law, and the constitution, would be sabotaged by those who are corrupt and benefit from it.
Gordhan was addressing the Federation of Unions of South Africa's (Fedusa) leadership session aimed at sharing economic strategies. The Fedusa annual Leadership and Collective Bargaining Conference was hosted at Roodevallei, east of Pretoria, under the theme "Ethical Governance to Stimulate Inclusive Economic Growth and Decent Jobs."
In terms of public enterprises, and state-owned institutions, Gordhan said that it would be necessary to revitalise them in order to get them operating at a profit again, rather than the huge losses they have been facing.
"We will get to the bottom of where the difficulties are. We will not hide anything from ourselves and the public over time. All we ask is that the leadership and the staff of each of these public institutions keep asking themselves the question: 'why am I here?'
"If we get that clear, then the rest is easier to organise. If they say I'm here to make [someone] richer, then that's a very different purpose."
Gordhan intends to submit proposed changes to government "sooner rather than later" in order to get the institutions back on track.
READ ALSO: Best of the best: 3 South African muso's making waves in America
How do you think the corrupt can be prevented from sabotaging government's efforts to reverse state capture? Comment on our Facebook page and we could publish your thoughts.
To stay up to date with the latest news, download our news app on Google Play or iTunes today.
Source: Briefly.co.za