Binnelanders Teasers for April 2021: Why is At acting fishy?
Binnelanders TV series has been providing great Afrikaan entertainment for more than 10 years. The drama at the Binneland Clinic gets better and more entertaining with each episode produced. Read the following Binnelanders teasers to find out what is coming up in April.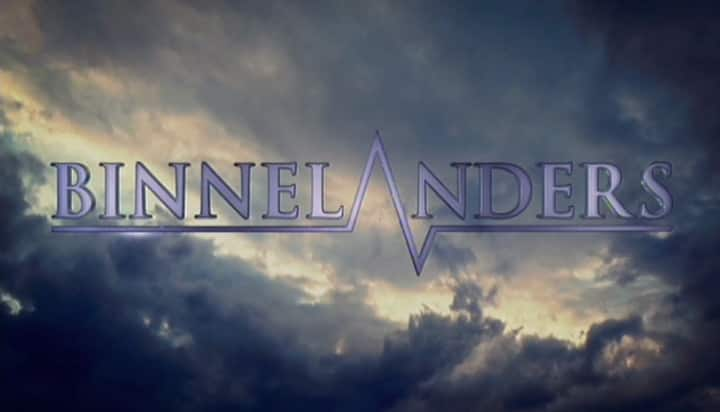 Tracy is having a hard time parenting Kyla while At knows that the corpse at the farm is not Sulette's. Elsewhere, Steve asks Xander to forget the past as the tension between them continues to grow.
Binnelanders Teasers April 2021
Tracy gets in trouble at work more than once. Will she find a solution to what is troubling her soon? Here are Binnelanders teasers for more details.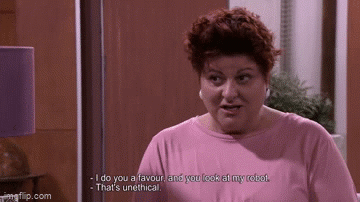 1st April 2021 (Thursday – Episode 214/3757)
Emerging details make Sergio believe that they are tackling an old murder case on the farm. His interrogation prompts Conrad and Annelize to come up with quick responses. Tracy has the feeling that the arrival of Kyla is great news. Why? Elsewhere, Steve cannot resist Elana's request anymore.
2nd April 2021 (Friday – Episode 215/3758)
At believes that the dead body in the farm is not Sulette's, and he knows why. Tracy seeks advice from Maya and Tertius concerning Kyla, while Elana's day is not proceeding as she had anticipated because of her colleague. Elsewhere, Sergio discovers a new clue from the investigation.
5th April 2021 (Monday – Episode 216/3759)
Maya has unanswered questions on why Faf would go to see Sergio at his home. Elsewhere, the new anesthetist is receiving a lot of attention, while Tracy discovers shocking details regarding Kyla. Annelize is having a hard time because of a timeline and a relationship.
6th April 2021 (Tuesday – Episode 217/3760)
Tracy is comforted by Tertius after the incident that occurred the previous night, while Conrad and Sergio have a hard time trying to patch together the details of the investigation. Later, the farm's foreman recognizes someone, and it can be seen that Steve is not pleased with Xander's presence. Annelize wants Conrad to interrogate At regarding him and Sulette.
7th April 2021 (Wednesday – Episode 218/3761)
Tracy and her daughter discuss the details of what occurred at the medical facility, while Conrad narrates a different story to Conrad. However, Steve advises Xander to forget the past while everyone can see that Sergio is withdrawn. Is it because of the case? Someone seeks advice from Tertius on how they can make an impression on Annelize.
8th April 2021 (Thursday – Episode 219/3762)
Elana finds out that things are not okay between Steve and Xander, and she also gives Tracy crucial parenting tips. Elsewhere, Annelize is not willing to express her emotions while a frustrated Maya takes it out on Sergio. Tracy feels embarrassed by Conrad's words in front of Delia.
9th April 2021 (Friday – Episode 220/3763)
Annelise is planning on putting Xander where he belongs, while Steve opens up to Elana regarding the issue between him and the anesthetic. However, Tracy tries to reach Olivia with details regarding her daughter, but something happens to Kyla in Tonik. Maya is left with numerous questions after Faf disappears without a trace.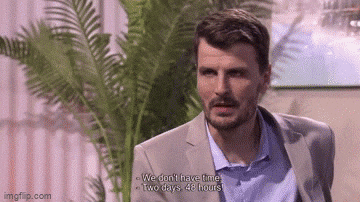 12th April 2021 (Monday – Episode 221/3764)
Tracy has less self-confidence regarding Kyla, while Sergio and Maya have a disagreement on their next course of action. Elsewhere, Xander advises Karen to dedicate her time in the theatre, while Conrad is convinced that their investigation has reached a dead end.
13th April 2021 (Tuesday – Episode 222/3765)
Julia and Hugo are left in shock after finding out what Tracy plans to do. However, Annelize is trying hard to avoid spending time alone with an individual, while Elana does her best to accept what happened with Steve in the past. Elsewhere, Tracy finds out why Kyla accepted to stay with her, while Maya and Sergio find themselves in the farm where they are forced to stay the night.
14th April 2021 (Wednesday – Episode 223/3766)
Conrad feels that At's behavior is strange, and he has a good reason for believing so. Annelize tells Xander the whole truth, while Steve and Tracy have to go through a bad day. Sergio reveals the truth to Maya, which prompts her to make a crucial decision.
15th April 2021 (Thursday – Episode 224/3767)
The investigation that was started stresses Karen while Tracy, who is almost giving up, seeks advice from Olivia concerning Kyla. Meanwhile, Annelize gives Maya hope about what is coming as Sergio bids people farewell. Conrad believes that something is cooking between Tertius and Tracy, and he later does the unexpected when he shares a romantic moment with a certain individual.
16th April 2021 (Friday – Episode 225/3768)
Tracy is summoned by Kyla's school. What did she do this time around? Elsewhere, Steve is worried that the staff will misinterpret the tension existing between him and Xander, while Maya finds out details about the gossip after the news spread. Hugo launches the investigation, while a discussion between colleagues gets messy.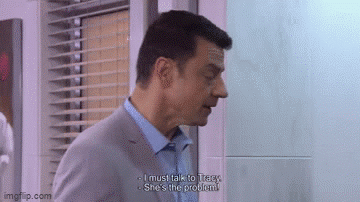 19th April 2021 (Monday – Episode 226/3769)
Tracy and other occupants at her flat have to be rushed to ER after the occurrence of a minor accident, while the flat belonging to Danny and Tertius is getting smaller. Hugo wishes to talk to Steve about the investigation, while someone calls Karen with heartbreaking news. Xander's words are far from polite, while Tracy discloses certain details to Tertius.
20th April 2021 (Tuesday – Episode 227/3770)
Conrad comes up with a decision that affects Kyla and Tracy, while Tertius has worries regarding Gaby and Danny. Steve is doing everything in his power to discover the answers, while Olivia talks to Kyla about her mother. Elsewhere, Maya has no idea how her future is going to look like.
21st April 2021 (Wednesday – Episode 228/3771)
Gaby is heartbroken by Karen, while Annelize and Rian find common ground. Hugo has unearthed more answers for Steve, while Elana and Steve have had enough time to tackle the last few days.
Karen gets angry when Chanel is the one that answers her phone, while Tertius has to scold Gaby regarding Wendy and Koos. Elsewhere, Tracy does not get to enjoy her happiness for long.
22nd April 2021 (Thursday – Episode 229/3772)
Steve is secretly coming up with a plan, while Tertius tries to make Tracy understand the situation. Later, Gaby seeks help from Tertius, while Conrad and Delia become inseparable. Tracy is shocked by Olivia when she comes up with a decision of her own, while Karen seeks to be given time off.
23rd April 2021 (Friday – Episode 230/3773)
Karen and Gaby get into trouble at the workplace, while Ilse cannot wait to let everyone know her great news. Tracy discovers that there could be a reason for the condition that Olivia has, while Maya is angry regarding the secrets that no one wanted her to find out.
Delia receives a fascinating call, while Karen's decision leaves Gaby in shock. Elsewhere, Tracy is tasked with making a life-changing decision.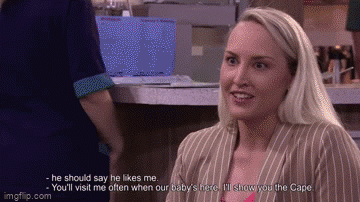 26th April 2021 (Monday – Episode 231/3774)
Gaby might blame herself later regarding her decision about Karen. Meanwhile, Delia has great news, while Louis is willing to assist Ile with her marketing. Tracy wants Geraldine to help her do something.
27th April 2021 (Tuesday – Episode 232/3775)
Louis has a great idea on how to celebrate Ilse's great news, while Maya tries to unearth the truth on why Tracy did not go to work. An individual from Karen's past comes uninvited, and the new housemates have a lot of issues that they do not agree on. Elsewhere, Tracy discovers more than she had anticipated in her search for At.
28th April 2021 (Wednesday – Episode 233/3776)
Everyone at work wants to know what Tracy was up to, while Conrad is accosted by Annelize regarding Delia. Delia does not disclose everything that took place, while Gaby finds out that Karen did not spend the night at home. Where did she go? It is Ilse's big night, but not everyone who seems to offer support is actually supporting her.
29th April 2021 (Thursday – Episode 234/3777)
Maya is in trouble again after Tracy takes out her frustrations on her, while Delia's decision to defend Tracy leaves Conrad in shock. Danny's message for Karen upsets Gaby, while Wimpie is infuriated by a telephone call from Sandy. Elsewhere, Karen hides the truth from Shaun, while Olivia gets an unbecoming late-night call.
30th April 2021 (Friday – Episode 235/3778)
Gaby wants to find out what is going on at her flatmate's house, and it can be seen that Shaun is trying to win Karen's heart again. People are shocked after discovering details about Whimpie's past, while Tracy makes a blunder at work. Later, someone sends Conrad an unusual late-night message.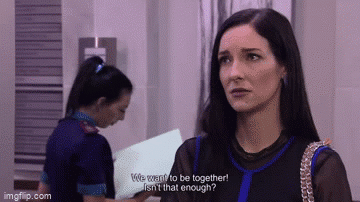 What happens to Binnelanders characters?
Binnelanders on kykNET has remained one of South Africa's favorite telenovelas for a long time. In April episodes, get ready to witness a murder mystery, romantic adventures, and challenging parenting skills. Meanwhile, here is a summarized account of what will happen to some Binnelanders cast members.
Tracy
She feels positive about the arrival of Kyla, but things do not go as she had anticipated. Her parenting gets harder when she discovers something unsettling about her daughter. How will she ensure that the mother-daughter relationship is restored?
At
He is convinced that the corpse in the farm is not Sulette's. Upon being questioned by Conrad regarding him and Sulette, he narrates a different story, but Conrad can see that he is acting strange. Will the truth finally come out?
From the above Binnelanders teasers, April 2021 episodes are worth following. Will Tracy find an effective parenting skill for Kyla? Follow the soapie on kykNET every Monday to Friday at 7.30 p.m. You can also watch the omnibus every Saturday from 9.30 a.m. if you cannot find time to watch it during the week.
READ ALSO: Law of The Heart Teasers for April 2021: Margarita takes responsibility for her husband's murder
Briefly.co.za recently highlighted what is coming up in the April 2021 episodes of Law of The Heart on Telemundo.
The drama at the Dominguez family law firm has a new and exciting twist as the lawyers work hard to solve other families' issues but have family issues of their own to deal with.
Source: Briefly News