Skeem Saam teasers for April 2021: Will Kwaito succeed in finding his father?
Skeem Saam teasers for April 2021 are here, and the drama in the show seems to have gotten juicier. If you are not a fan of the soapie, you ought to consider checking it out. You will fall in love with how most Skeem Saam cast members play their roles.

Skeem Saam teasers for April 2021 highlight Kwaito's woes as he faces the journey of determining his father's identity. He also finds himself caught up in a love triangle, and getting himself out of the situation seems to be a difficult task. Mapisti's decision to establish herself faces so much opposition. Check out these snippets for more details.
Skeem Saam April 2021 teasers
If the most recent Skeem Saam episodes bummed you, you ought to brace yourself because the show's plot will blow your mind. You will be startled by how obnoxious some of the cast members are. Read on for more details.
Episode 194 - Thursday, 1st of April 2021
MaNtuli worries about the possibility of her estranged husband creeping back into her life, and Nomalanga goes all out, looking for answers about Lelo. Elizabeth is surprised when Glenda is in Johannesburg with Kwaito.
Episode 195 - Friday, 2nd of April 2021
Lelo makes it to Mfundo's house, although she hides to avoid being seen by someone she knows. Mapitsi spends Good Friday with the family, and it makes her emotional about her decision to leave Pitsi. Elsewhere, Kwaito makes it to the address where his dad allegedly lives.
Episode 196 - Monday, 5th of April 2021
Lehasa finally meets with an enemy hiding in plain sight, and Meikie continues to criticise Mapitsi's new business in Johannesburg. Seakamela does something that makes MaNtuli lose control of her emotions.
Episode 197 - Tuesday, 6th of April 2021
Mfundo gambles on whether to inform his family about the disturbing news regarding Lelo, and Mapitsi leaves for Johannesburg, leaving Pitsi under the care of Tbose. Later, Pretty remembers an unusual thing about Seakamela's visit.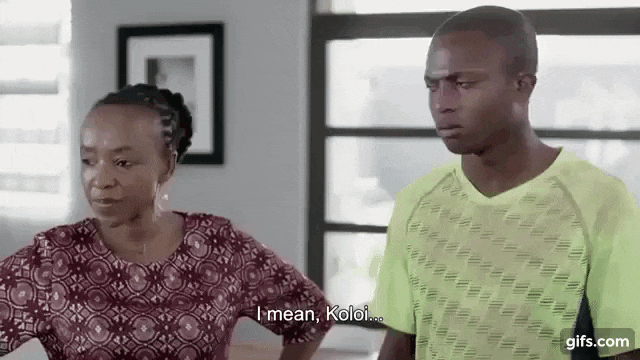 Episode 198 - Wednesday, 7th of April 2021
Fanie, Francois and Nomalanga try to plead Lelo's case, although their efforts do not bear fruit. Pretty discovers a secret about a DNA test, and it leaves her hurt. Kwaito disregards Lizzy's acts of kindness for his situation.
Episode 199 - Thursday, 8th of April 2021
Tbose's father takes his mother's side about his parenting, and it shocks him. An unexpected guest shows up at Mfundo's doorstep, and their presence leaves Nomalanga shocked. MaNtuli swallows her pride and apologises to someone close to her.
Episode 200 - Friday, 9th of April 2021
Marothi provokes Lehasa when he brings up a sensitive matter, and Kwaito tries to handle the situation with his two girls before things get out of hand. Aunt Rebecca requests the Seakamelas to do her favour, although it does not sit well with MaNtuli.
Episode 201 - Monday, 12th of April 2021
Chef Kgosi finds out how dangerous Lelo is, and it leaves him spooked, and Meikie and Tbose continue to clash about Mapitsi's internship. Kwaito tries to wrap his head around the impact of a decision in his life.
Episode 202 - Tuesday, 13th of April 2021
Glenda and Kwaito raise their concerns about a certain maid of honour in an upcoming wedding.
Episode 203 - Wednesday, 14th of April 2021
Francois offers Lelo nuggets of wisdom about her situation, and Joyce and Meikie disagree about a looming wedding. Mapitsi changes her mind about a crucial member of the wedding party, and it makes Elizabeth devastated.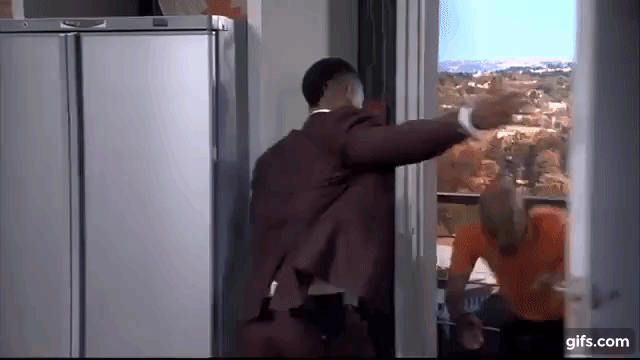 Episode 204 - Thursday, 15th of April 2021
MaNtuli visits Meikie, and Meikie's unfathomable attitude towards her leaves her shocked. Kwaito's love triangle causes many issues about the wedding, leaving the Magongwas and the Maputlas in a tizz. Lelo gets carried away by her emotions about losing an important thing in her life, although Mfundo tries to put her worries to rest.
Episode 205 - Friday, 16th of April 2021
Lelo concocts a plan to deal with Turfloopers, and Clement informs Charles and Wallet about a Seakamela family heirloom. Charity reads Kwaito's palm and makes a shocking request.
Episode 206 - Monday, 19th of April 2021
Wallet investigates his lost poetry, and Meilie deliberately bails out on Tsbose when he needs him the most. Charity's prophesy about someone's father causes a sombre mood.
Episode 207 - Tuesday, 20th of April 2021
Mapitsi loses control of her emotions, and Glenda gathers the courage to question Kwaito about his actions, although things do not go according to plan. Charity opens up about her true intentions, and it leaves Kat shocked.
Episode 208 - Wednesday, 21st of April 2021
Mfundo refuses to apologise for the negative comments he made about someone's lack of talent. Mapitsi and Tbose hope to succeed with the Lobola ceremony, although the elders shatter their hopes. Mr Kgomo reveals something about Charity, and it leaves Kwaito wallowing in troubling thoughts.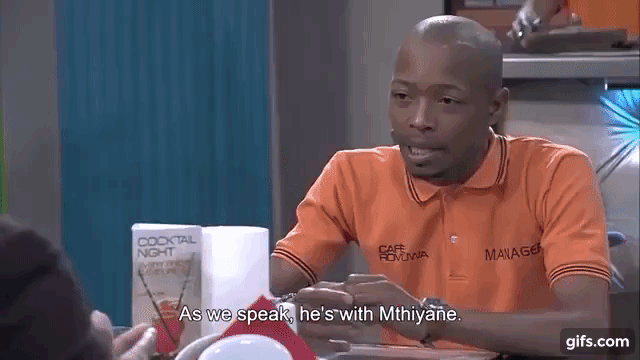 Episode 209 - Thursday, 22nd of April 2021
Charity sends Manaka an unexpected text, and it makes him go berserk, and Meikie discovers Mapitsi's hangout spots in Johannesburg. Kwaito pleads with Lizzy to help him figure out a way out of his situation, but Lizzy refuses to pay attention to him.
Episode 210 - Friday, 23rd of April 2021
Mapitsi finds out a little truth about Pitsi, and it makes her guilty. The break up between Charity and Manaka does not sit well with him, and Kwaito discovers what he has to do to determine his paternity formally.
Episode 211 - Monday, 26th of April 2021
Alfred's attempt to make Mapitsi understand the riot act fails to bear fruit, and he ends up sympathising with her. Mfundo stumbles upon something on Lelo's desk, and it makes him wonder whether she has changed. Kwaito's attempts to use Rebecca to solve his dilemma fail, and he is left in shock.
Episode 212 - Tuesday, 27th of April 2021
A wary Samaritan offers Lelo a job, and Mapitsi unexpectedly returns with several audacious declarations. Meanwhile, Kwaito shows up, bearing a surprise for MaNtuli.
Episode 213 - Wednesday, 28th of April 2021
Wallet's prison letters burden Charles, and MaNtuli comes bearing good news for her closest friend, although her reaction is not what she anticipated. Later, someone unexpectedly walks in on Kwaito as he struggles to prepare DNA samples.
Episode 214 - Thursday, 29th of April 2021
Wallet and Melita complement each other. Later, MaNtuli gets disturbed when Kwaito opens up about the intent of the DNA tests.
Episode 215 - Friday, 30th of April 2021
An unexpected person shows up in Wallet's life and steals his attention, and Marothi's attempts to fix a situation fail to bear fruit. Meanwhile, Charity's plan to apologise to someone does not go as planned.
Kwaito
Kwaito's decision to relocate to Johannesburg brings him more pain as he has to deal with a love triangle and the trouble of looking for his father. When Charity reads his palms and tells him about his future, it makes him devastated. He decides to rely on Rebecca to find out the truth, although Rebecca bails out on him. Later, he opts to conduct a DNA test, although he experiences a series of setbacks. Will he succeed in determining the identity of his biological father?
Mapitsi
Mapitsi's decision to go back to Johannesburg does not sit well with her family members. When she finds out about Pitsi's woes, it crushes her, although she tries to focus on growing her business. She gets devastated when her Lobola negotiation fails to bear the desired fruits, and when she gathers the courage to come back, she makes outrageous demands. Will the elders approve her marriage to Tbose?
Skeem Saam teasers for April 2021 must have awakened your curiosity to check out the soapie. If you wish to find out more details, tune in to SABC1 Mondays to Fridays at 18h30.
READ ALSO: Scandal! Teasers for April 2021: Gloria is back to her old ways
Briefly.co.za recently published mind-blowing Scandal! teasers for April 2021. You will be bummed by what is going to happen in the show!
Scandal! teasers highlight Gloria's attempts to dupe the people around her and convince them to trust her. She succeeds in making them believe in the legitimacy of her business. Is she a changed person?
Source: Briefly News