Muvhango teasers for April 2021: Did the royal couple kill Mpfareni?
In Muvhango teasers for April 2021, Vhangani discovers that Mpfareni got money from dubious means. She convinces him to use the money to help people but dies before accomplishing her heart's desire. KK orders Mulalo and Teboho to turn themselves in for brutally killing Mpfareni. He tells the police and the royal council the truth about the murder when they disobey him. Meanwhile, Azwindini believes only Mulalo killed Mpfareni. Will suspects give themselves away when the police take them through intense interrogation?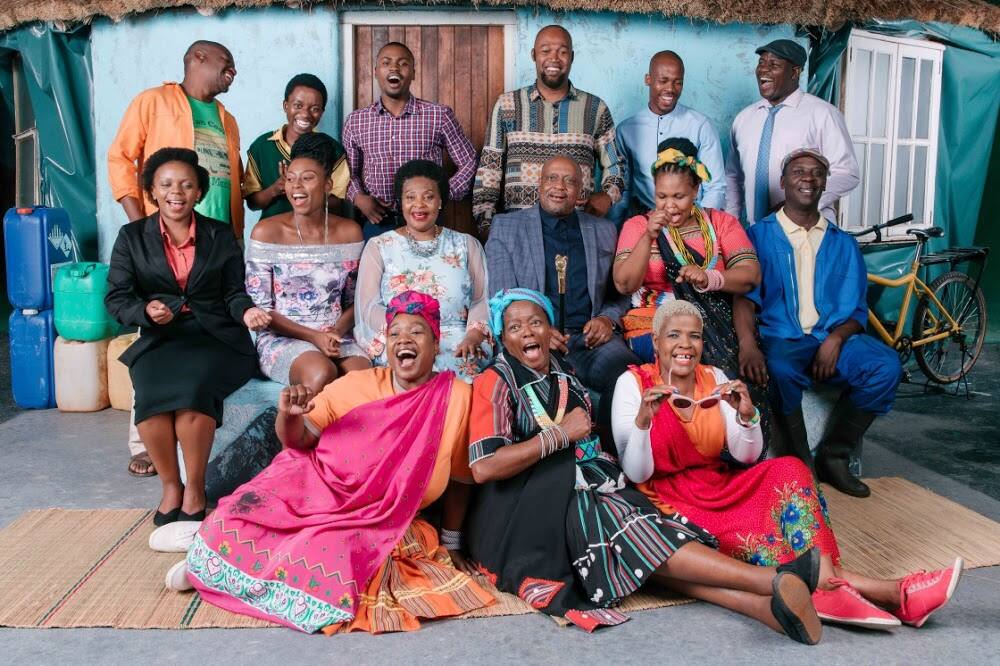 Mvhango has juicy episodes to air in April. Vho-Mukondeleli and Vho-Masindi discover Mulimisi and Dee's secret romance. Mukondoleli's accusations force her to break up with Mulimisi. Surprisingly, Mulimisi eyes are set on Shaz shortly after the breakup, but she plays hard to get. The man she pretends to be dating cuts ties with her because of Mulimisi's threats. However, Mulimisi did not really mean to harm him.
April 2021 Muvhango teasers
Muvhango will leave you seated at the edge of your couch with a dropping jaw and popping eyes. The story is taking a wonderful and new direction. You will experience the best entertainment ever.
1/04/2021: Thursday (E 3785)
Hangwani is desperately looking for baby Minenhle. Meanwhile, Mulalo and Teboho reveal the events that took place at the river. Marang takes advantage of Imani's absence to sneak into James' hospital ward. She has devastating news for him.
2/04/2021: Friday (E 3786)
Imani orders Marang to stay away from James because she confuses him. At the same time, Tenda forces Gugu to leave because she no longer tolerates him. Teboho and Mulalo reveal what they have in store for the throne.
5/04/2021: Monday (E 3787)
Azwindini demands Mulalo's rule to undergo testing to prove its authenticity. Meanwhile, Rendani wants to help Hangwani, and Marang strives to sabotage Imani's plan upon learning that Imani wants to salvage her relationship with James.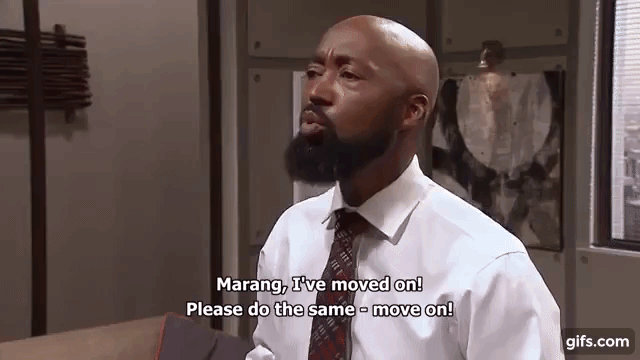 6/04/2021: Tuesday (E 3788)
Imani hosts a guest she dislikes, and Marang strives to snatch James from her. Mulalo risks it all, hoping the Royal Council will believe the ancestors chose him. Mpfareni later convinces Vhangani to accept the money she earned illegally and use it for a good cause.
7/04/2021: Wednesday (E 3789)
Tenda plans to use James' amnesia to take over Qalabosha. Azwindini reveals to Vho-Masindi that Mulalo's anointing is fake. Meanwhile, Vhangani discovers Mpfareni lied about where she got the money for the IVF procedure. Vho-Masindi later questions Luruli regarding where he went to upon vanishing into thin air.
8/04/2021: Thursday (E 3790)
Marang is close to getting what she wants, and Vho-Mukondeleli carries out a secret investigation to search for the truth. Meanwhile, trouble is about to strike in Mulalo and Teboho's lives. Will they perceive the looming danger on time?
9/04/2021: Friday (E 3791)
Marang confronts Tenda attempting to use James' condition for personal gain. However, Tenda requests her to make James sign the contract unknowingly. Vhangani discovers where Mpfareni got the money. Later, Vho-Masindi and Vho-Mukondeleli try to use Vhangani to get back at Dee and Mulimisi.
12/04/2021: Monday (E 3792)
Marang tricks James into supporting his enemy, and Teboho gives Mpfareni a surprise of a lifetime. Meanwhile, Mulimisi tells Masindi and Mukondeleli to stay within their boundaries.
13/04/2021: Tuesday (E 3793)
Vho-Mukondeleli and Vho-Masindi are shocked to see Mulimisi and Dee lost in a moment of passion. Mulalo and Teboho destroy the incriminating piece of evidence while Imani plays her last card to rekindle James' love for her.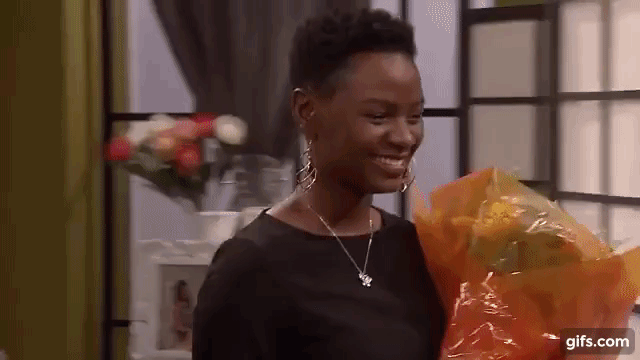 14/04/2021: Wednesday (E 3794)
Marang's worst fear turns into a reality on her wedding day with James. Their wedding fails miserably. Meanwhile, Vho-Mukondeleli spies on Dee sneaking in the garden and goes after her. Mulalo and Teboho need to get hold of the evidence before Vhangani does.
15/04/2021: Thursday (E 3795)
Hangwani overhears Dee confessing to Shaz the nature of her relationship with Mulimisi. Mpfareni's death news throws Vhangani off balance, and Marang's plans abruptly hit a dead end. Does she have a backup plan?
16/04/2021: Friday (E 3796)
The Royal House mourns Mpfareni's death while the police investigate her cold-blooded murder. Meanwhile, James persuades Gugu to stop Tenda from managing MMC before he turns everything into a nightmare. Dee gets upset when Mukondoleli accuses her of dating Mulumisi for selfish reasons.
19/04/2021: Monday (E 3797)
Tenda receives a devastating memo about the upcoming voting session for a new MMC chairperson. Teboho and Mulalo plan to benefit from KK's situation, and Dee and Mulimisi get into a heated lovers' argument.
20/04/2021: Tuesday (E 3798)
Dee breaks up with Mulimisi. Why is she making such a hasty decision? Tends waits for the perfect time to drop a bombshell. Meanwhile, KK exposes the truth regardless of the consequences this will have on the people concerned.
21/04/2021: Wednesday (E 3799)
KK demands Mulalo and Teboho must confess to killing Mpfareni and hand themselves over to the police afterwards. On the other hand, Tenda threatens James for interrupting his plans, and Marang is excited when the paternity test results prove James is her baby's father.
22/04/2021: Thursday (E 3800)
Tenda plans to hurt James. Meanwhile, Mulalo and Teboho are in a sticky situation. Mulimisi is excited when he finally gets what he has been looking for.
23/04/2021: Friday (E 3801)
Marang and Tenda get into an ill-motivated but profitable alliance while Mulalo punishes KK for threatening to expose him. Mulimisi has romantic feelings for Shaz. Will she reciprocate his love?
26/04/2021: Monday (E 3802)
KK confronts Mulalo to settle their differences. Marang's vital documents can make James and Qalabosha humble. Mulimisi's first move on Shaz fails.
27/04/2021: Tuesday (E 3803)
KK informs the police everything he knows about the murder case, and Tenda bumps into crucial and private information about James. At the same time, Mulimisi cannot hold back the strong attraction he feels for Shaz.
28/04/2021: Wednesday (E 3804)
KK addresses the Royal Council regarding the crime he witnesses at the river, and James discovers someone close snitched on him to Tendamudzimu. Meanwhile, Shaz shows off her new lover. Has Mulimisi conquered her heart?
29/04/2021: Thursday (E 3805)
Azwindini suspects that Mulalo is an anonymous murder. Hulisani offers to help James beat Tenda at his own game. What does Hulisani stand to benefit from this? Mulimisi scares off the man pretending to be Shaz's boyfriend.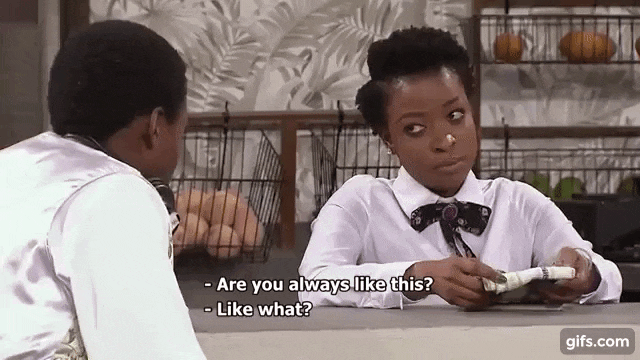 30/04/2021: Friday (E 3806)
James finds a way to protect himself from Tendamudzimu, and Hulisani makes a shocking revelation. Neshehe, the sergeant, traps Mulalo and Teboho with awkward questions. Meanwhile, KK wants to retrieve the phone that has incriminating evidence against the royal couple.
Marang
Marang proves James is her child's father and separates him from Imani. Marang also goes behind his back and makes deals with Tenda. James suspects that the person who betrayed him to Tenda must be close to him. Is he suspecting Marang?
Tenda
Tenda uses Marang to make James, an amnesia patient, sign papers that will enable him to take over Qalabosha. He gets upset when the people at MMC plan to vote for a new chairperson. On the other hand, James asks Gugu to prevent Tenda from running MMC because he will destroy it. Hulisani offers to help James bring down Tenda. Who will win this war?
You will acknowledge that Muvhango teasers for April 2021 have nothing but captivating and charming episodes. So, where will you find the show? Tune in on SABC2 from Mondays to Fridays at 21h00.
READ ALSO: Mzansi Magic Ehostela cast (with images), seasons, the full story
Briefly.co.za shared images and real names of Mzansi Magic Ehostela's cast members. Mancinza inducts his sons, Jama (biological) and Mndeni (adopted), into the murder business. He is the leader of a paid-assassins gang called inkabi.
Mndeni wants to be loyal to the gang, but Captain Moloi pressures him to become the police's informant. Will he betray his family? Moloi is the town's new fearless Sherrif who believes she can bring down the gang. Check out Ehostela's full story to find out what happens next.
Source: Briefly News