Durban Gen teasers for April 2021: Who reveals Mbali's secret?
A good hospital-based show always makes for great TV. Durban Gen is South Africa's witty, exciting hospital soapie that shows what happens behind the scenes at hospitals. Pressure builds in the April episodes as several people get themselves in big trouble. Read about what drama to expect this April in Durban General hospital.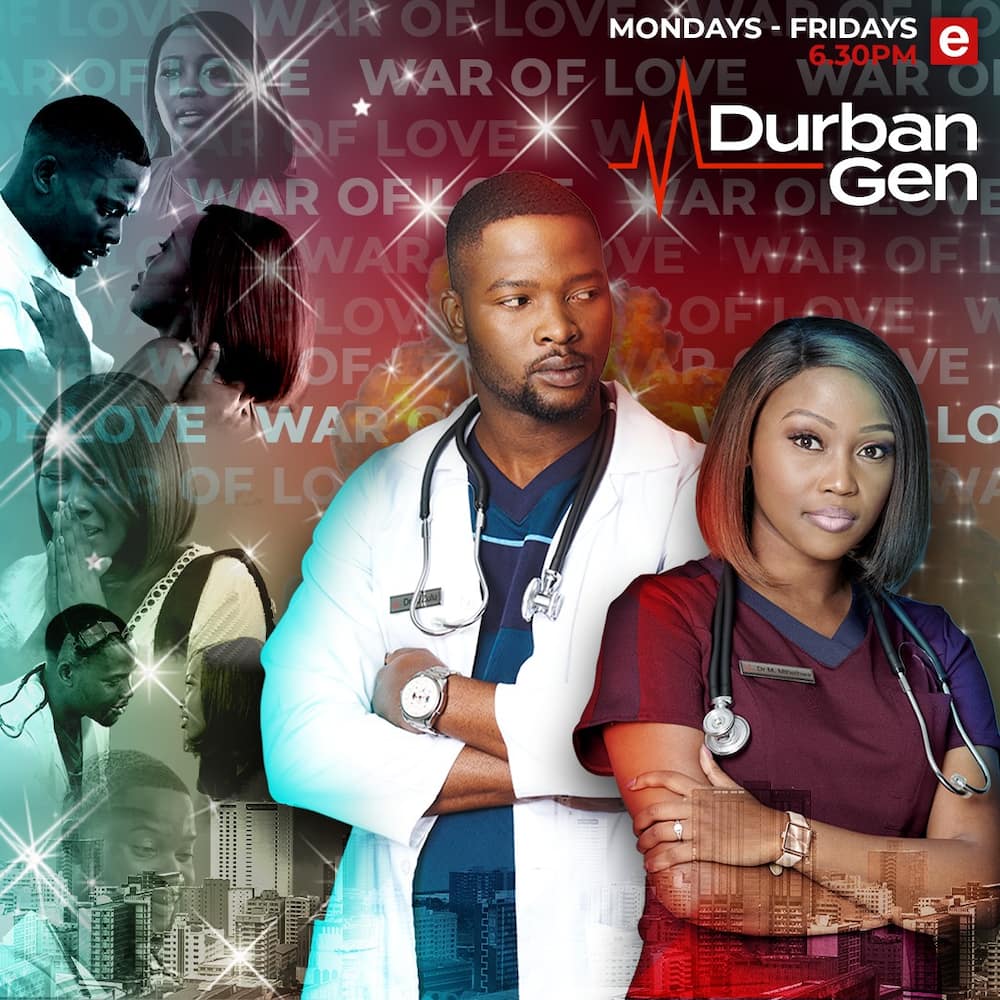 In the Durban Gen teasers for April, Mbali is successful in a major test, and her marriage to Sibusiso is closely approaching. Will Lindelani succeed in stopping the marriage? Thabo is ignoring Precious after learning something curious about her pregnancy. Will they patch things up eventually?
Durban Gen teasers for April 2021
In the teasers below, Bab'Gumede finds himself in serious financial troubles and makes some choices that he will later regret. Calvin is faced with the tough choice of doing his job well or getting monetary compensation. Will greed rule over his profession?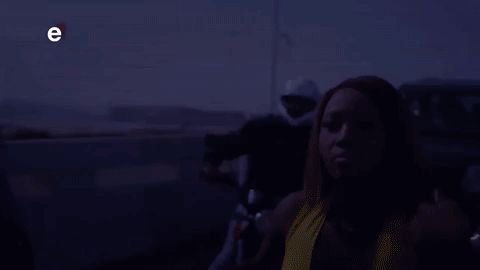 Thursday, 1st April 2021 - Episode 129
Things are getting heated as Mbali makes preparations for the virginity test before the Umemulo ceremony. Meanwhile, back at the Durban Gen hospital, it is discovered that Ngcobo needs a course of medication.
Friday, 2nd April 2021 - Episode 130
Mbali succeeds in the big test but has mixed feelings about it. Elsewhere, Zondo is fired up after learning some facts about a coworker, and later a hand once again becomes the centre of attention.
Monday, 5th April 2021 - Episode 131
Mrs Dlamini wants to be responsible for the traditional wedding arrangements while Lindelani learns some new things about Mbali. Later, the spouse of a well-known socialite is checked in to Durban General.
Tuesday, 6th April 2021 - Episode 132
The Dlaminis help Mbali get ready to take the role of a wife as Lindelani chooses to wrap up at Durban Gen. Sne gets on the nerves of the family member of a patient.
Wednesday, 7th April 2021 - Episode 133
Lindelani makes an unexpected move towards Mbali during her and Sibusiso's wedding. Meanwhile, Precious discovers a way to get her needs from Thabo, and Dr Luthuli makes a grand entry into the hospital.
Thursday, 8th April 2021 - Episode 134
Mbali runs into an old nemesis while havoc in the hospital follows the arrival of Luthuli Snr. Elsewhere, Calvin's target is the apple of another man's eye.
Friday, 9th April 2021 - Episode 135
Lindelani is banged up from trying to prevent the marriage of Mbali and Sibusiso, while Mrs Dhlomo requests Calvin for help with something.
Monday, 12th April 2021 - Episode 136
Will Calvin choose to save a life or improve his finances?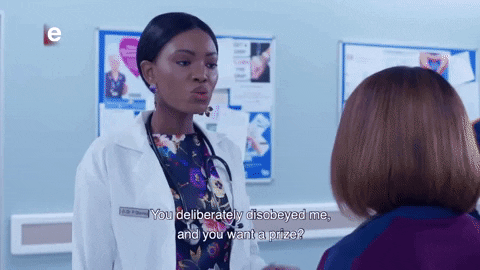 Tuesday, 13th April 2021 - Episode 137
People are talking about Luthuli's choice to leave the hospital; Calvin only cares about Mr Dhlomo's demise. Precious takes the hard road and decides to tell her entire family the truth.
Wednesday, 14th April 2021 - Episode 138
Calvin tells McGyver something confidential; later, Sinqobile is excited that she can stay with her bum implants, but is this a wise decision?
Thursday, 15th April 2021 - Episode 139
Precious having a bun in the oven is rubbing Thabo the wrong way; meanwhile, a patient attempts to get away from the hospital. Calvin discovers that he has been splurging with the wrong money.
Friday, 16th April 2021 - Episode 140
Dudu warns Sinqobile that she will lose her job if she concentrates on her health instead of her job. Elsewhere, Precious learns that Thabo knows her secret, and MacGyver talks Calvin into squandering the cash.
Monday, 19th April 2021 - Episode 141
Tensions are high in the Dlamini home as Thabo begins digging information about Precious' unborn baby. Sne's history is coming to light while Calvin and MacGyver become the casualties of a crime.
Tuesday, 20th April 2021 - Episode 142
Precious gets Sibusiso to assist her with putting Thabo on the wrong track. Meanwhile, Lindelani and Ndlovu's close bond is getting stronger. Calvin and McGyver find themselves in the centre of a search for an ambulance that is nowhere to be found.
Wednesday, 21st April 2021 - Episode 143
Mbali makes a small blunder that leads to a patient's demise while Bab'Gumede uses strange means to fix his money issues.
Thursday, 22nd April 2021 - Episode 144
Phumeza discloses appalling facts about Mbali; meanwhile, Lindelani persuades Ndlovu to make a decision about a celebrity patient. Later, Bab'Gumede gets an unexpected guest, and he ends up running away to save his life.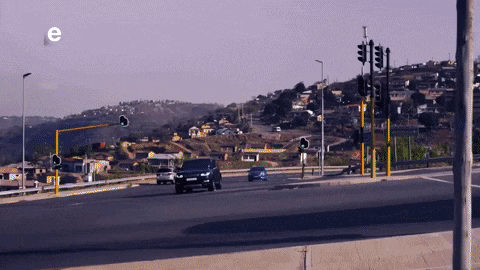 Friday, 23rd April 2021 - Episode 145
Qwabe punishes Ndlovu and Lindelani for handling things independently, while Mr Radebe is adamant about doing things right by his deceased wife. Elsewhere, Bab'Gumede runs into his surprise visitor.
Monday, 26th April 2021 - Episode 146
The hospital is having a dull day, and Qwabe tries to recover an old talent.
Tuesday, 27th April 2021 - Episode 147
The nurses warn that they will strike as Bab'Gumede's financial problems become significantly larger. Qwabe puts herself in a position that could kill her to rescue the hospital.
Wednesday, 28th April 2021 - Episode 148
Thabo brushes off Precious' conversation about the baby; meanwhile, Qwabe's symptoms come back. MacGyver takes a thrashing in the place of Bab'Gumede.
Thursday, 29th April 2021 - Episode 149
Qwabe performs surgery, and things go really badly; meanwhile, Thabo keeps dismissing Precious. Bab'Gumede sorts out a pest issue.
Friday, 30th April 2021 - Episode 150
Lindelani and Ndlovu are at odds on how to break the news of Qwabe's health, while Sne is ecstatic to see the doctors uneasy because they do not have the nurses' assistance.
Mbali
Mbali gets ready for the virginity test for Umemulo; she passes the test but has mixed emotions about it. Lindelani discovers information about her as the Dlamini's prepare her for marriage. On the wedding day, Lindelani tries to stop the proceedings but is beaten up.
Thabo
Precious discovers how to get what she wants from him, and he later learns a secret that Precious has been keeping from him. With this new information, he decides to investigate her pregnancy. Will he ever find out the whole truth?
Watch Durban Gen latest episodes on Etv from Monday to Friday at 18h30. If you happen to miss it, catch the same episodes' repeats the next day at 13h30 and 11h15 on eTV and eExtra. What do you think about the teasers? Will Qwabe's sacrifice lead to her death? Engage us in the comments below.
READ ALSO: Muvhango teasers for April 2021: Did the royal couple kill Mpfareni?
Briefly.co.za released the Muvhango teasers for April 2021. Vhangani discovers that Mpfareni got money illegally. KK orders Mulalo and Teboho to turn themselves in for brutally killing Mpfareni. Meanwhile, Azwindini believes only Mulalo killed Mpfareni. Find out more in the article.
Source: Briefly News