- Muvhango producer won't hire new cast members if they don't have an acting degree
- Duma Ndlovu says that actors who have a degree or equivalent qualification make better actors than those who don't
- 6 of the current cast have qualifications in drama or media
PAY ATTENTION: Click "See First" under the "Following" tab to see Briefly.co.za News on your News Feed!
Muvhango executive producer and creator, Duma Ndlovu, has revealed his plans to have only qualified actors on the show in future.
Ndlovu said he will no longer be hiring actors without qualifications because he does not believe people who did not study drama can be good actors, "...the same way that a person who did not study medicine cannot be a doctor".
"I am very unlikely to hire someone who does not have an acting diploma or degree, unless it is somebody who has been in the industry for a very long time," he said.
Briefly.co.za learned that Ndlovu believes there is a big difference between qualified actors, and those who have never studied it.
"I feel very strong about this and I talk about it all the time. If you want to be an actor go to school and study drama, that's it.
"That is why there are universities. If you want to be a doctor go to medical school, a law school if you want to be a lawyer and so on."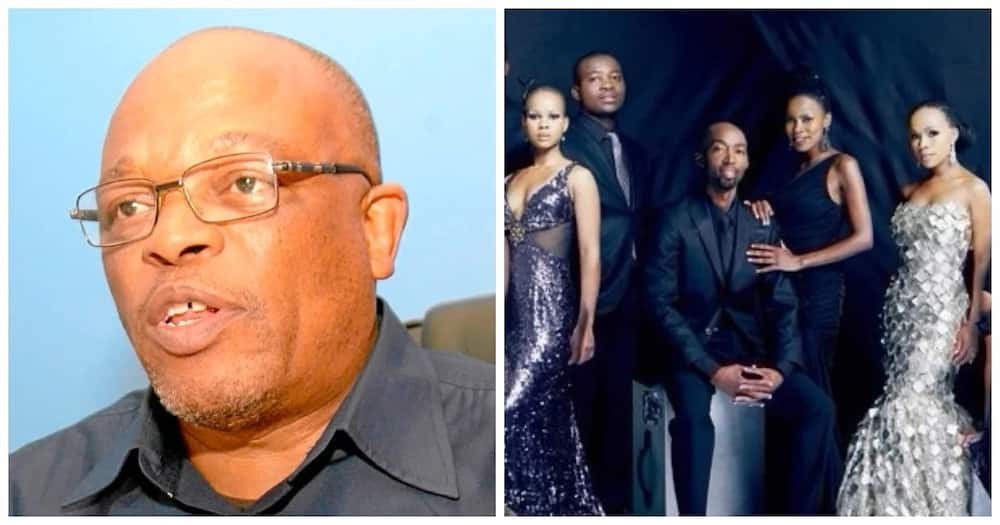 READ ALSO: "Be stronger than your label," ProVerb voted most unlikely to succeed, proved everyone wrong
The veteran producer and director has been in the industry for 35 years, and said he can tell the difference between someone who's received a qualification and one who hasn't.
"The person who has not studied would not know the difference. Most youngsters on Muvhango are from the likes of Afda, Tshwane University of Technology, Durban University of Technology. These institutions offer strong academic programmes."
Ndlovu conducts regular acting workshops at the Market Theatre in Jozi, where he focuses on graduates new to the industry.
He added that with the National Student Financial Aid Scheme and now free education, there was no longer an excuse not to study.
"Young people need to learn to use the energy they use making noises trying to get jobs in acting to get degrees."
Six of the current cast of Muvhango hold degrees, but not all of them are acting qualifications:
Liteboho Molise (Teboho) has a political science degree from the National University of Lesotho
Innocentia Makapila (Rendani Mukwevho) has a degree in applied linguistics form the University of Johannesburg
Macdonald Ndou (KK) is a trained actor from the University of Venda
Sydney Ramukwela (Mulalo) joined the soapie shortly after matric and was given an opportunity to further his studies. He has a dipolma in logistics from Unisa.
Raphael Griffiths (Vusi Mokwevho) is studying television production at Afda
Tshinodiwa Tshovakale (Shonisani) has a media diploma from Boston Media House
READ ALSO: Will he ever run again? Prayers for SA triathlete in surgery after robbers tried to cut off his legs with chainsaw
How do you feel about Duma Ndlovu's statement that he'll only hire qualified actors? Share your thoughts on our Facebook page and we could feature your story.
To stay up to date with the latest news, download our news app on Google Play or iTunes today.