New! Die Sentrum Teasers for April 2021: SABC2's 7de Laan replacement
Die Sentrum is a new local soap opera on SABC2 that replaces the 6:00 p.m. time slot left by 7de Laan on Thursdays and Fridays. The broadcaster had earlier announced that 7de Laan episodes would be reduced to three per week starting from April. Below are Die Sentrum teasers for April 2021 premiere episodes.
Die Sentrum on SABC2 is based at a call centre that has eight counsellors who try to offer assistance to troubled callers. It also narrates the daily problems that the counsellors themselves face. The telenovela will be aired in Xhosa and Afrikaans and will also have English subtitles.
Die Sentrum teasers April 2021
In Die Sentrum premiere episodes, the call centre employees are not happy with Rochelle's management style, while Darren struggles to ensure that his family does not find out his secret life. Read the teasers for more.
8th April 2021 (Thursday – Episode 1)
Muzi is faced with a difficult call on his first day since returning to Die Sentrum, but it is all for the best. Darren looks fine on the outside, but his family relationships are in turmoil. Elsewhere, Kelly receives a call from a domestic violence victim who is hiding in the bathroom to get away from her husband.
9th April 2021 (Friday – Episode 2)
Employees are not happy with Rochelle's management style and hope that Lucinda will do something to change the situation. Muzi still has doubts regarding his relationship with Nicola, while Darren receives disturbing information regarding Zade.
15th April 2021 (Thursday – Episode 3)
Naomi lies about her real identity. How long until she is discovered? Elsewhere, Darren has to deal with the fallout after Zade is summoned to the principal's office. Lucinda has disturbing information for Rochelle, while Muzi is still enthusiastic about achieving.
16th April 2021 (Friday – Episode 4)
Kelly is not sure about the offer that Lucinda gives her, but the situation at home forces her to rethink her choice. Zade must come up with a decision at school that has unavoidable repercussions.
22nd April 2021 (Thursday – Episode 5)
Darren has a hard time trying to keep his family from finding out his secret life. What will happen when they eventually find out? Kelly makes an application for the vacant management post, an action that makes Nathan unhappy. On the other hand, Daleen tries to offer assistance to a desperate caller.
23rd April 2021 (Friday – Episode 6)
Rochelle has a grievance she wants to discuss with Kelly while Zade is desolate after failing to do something about the situation earlier. Naomi has a date with a man who is older than her.
29th April 2021 (Thursday – Episode 7)
Naomi takes desperate measures to get money so that she gives her mother. The centre's new manager is unveiled, while Darren is shocked to spot familiar people in the audience during her performance.
30th April 2021 (Friday – Episode 8)
Naomi, Kobus, Daleen, and Muzi cannot stop talking about their night out with great excitement. Elsewhere, the new manager starts work today, and Rochelle finds herself being excluded by the employees. Will she continue working at the centre?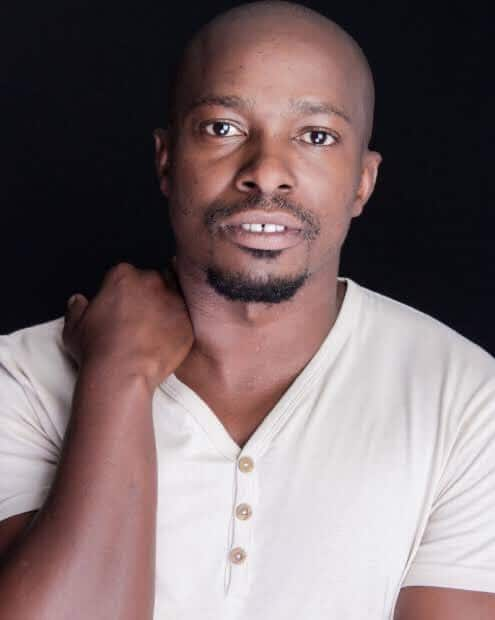 What happens to Die Sentrum characters?
Die Sentrum cast is made up of talented actors and actresses. Some of the members include Carmen Maarman as Kelly, Chumani Pan as Muzi, Keeno-Lee Hector as Darren, Esihle Mkosana as Buhle, Zenobia Kloppers as Lucinda, Kim Syster as Rochelle, among others. Here is what happens to some of the characters in Die Sentrum April episodes.
Rochelle
Employees are not happy with her management style at the call centre. After Lucinda listens to their grievances, applications are made for the position. Soon after a new manager is unveiled, employees start to shut her out. Will she fight to reclaim the position?
Darren
On the outside, his life seems okay, but he struggles with family relationships. He also leads a secret life that he does not want his family to know. What will be the consequences when they find out?
Are you excited about the new soap opera after going through the above Die Sentrum teasers? The telenovela will be airing on SABC2 every Thursday and Friday at 6:00 p.m. Do not miss it!
READ ALSO: Binnelanders Teasers for April 2021: Why is At acting fishy?
Briefly.co.za highlighted what would be in April 2021 episodes of kykNET's Binnelanders. Tracy is excited about the arrival of Kyla, but things change for the worse when she discovers something unsettling about her daughter.
At knows that the corpse at the farm is not Sulette, and Conrad can see that he is acting strange when he questions him about his relationship with Sulette. Will the truth finally come out? Discover more from the Binnelanders teasers.
Source: Briefly News