New! Lingashoni teasers for March 2021: Everything you need to know
Lingashoni is a new South African family drama telenovela expected to premiere on 1Magic television on 22nd March 2021. The telenovela has a captivating storyline that revolves around a man who regains his memory after one decade. His return has a huge impact on the lives of the people around him. Below are Lingashoni teasers for March 2021 that will hint at what to expect from the show.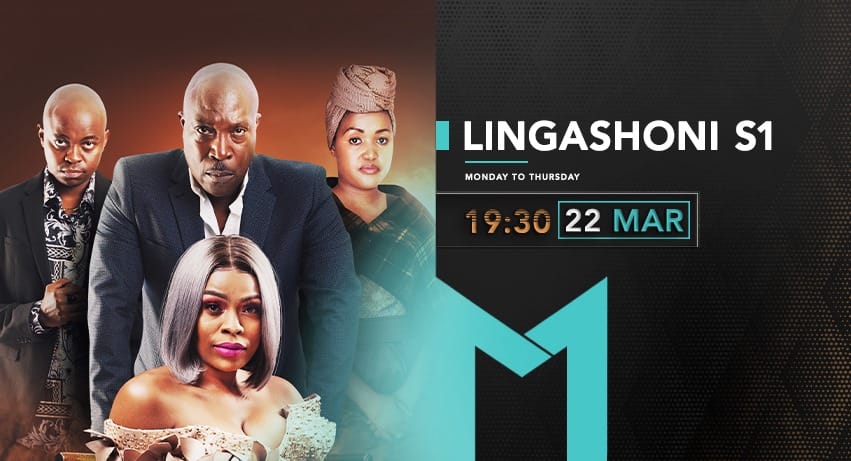 What would you do if you just discovered that you had had amnesia for the past 10 years? Lingashoni tells a story about Mandla, who is involved in an instance that leads to his memory loss. He is forced to start a new life because he is not aware of his past. Finally, he regains his memory, but his return to his home causes discomfort, panic, and confusion.
Lingashoni teasers March 2021
The Lingashoni cast is prepared to make the remaining days of your March 2021 exciting. The cast is expected to start on a high note, giving you an experience like no other. The show is packed with endless drama and suspense. Here is what to expect from the show starting 22nd March 2021.
Episode 1: Monday, 22nd March 2021
After several years of being in the dark, Mandla finally regains his memory. He makes a shocking discovery about his friend, driver, and wife. Considering that he is now aware of his past, the discovery may lead to fatal consequences.
Episode 2: Tuesday, 23rd March 2021
Mandla decides to return to his home after getting shocking flashbacks. On arriving, many people are shocked to learn that he is alive. The family had declared him dead after going missing for around ten years. Interestingly, his first wife, Puleng, is forced to keep him in the dark.
Episode 3: Wednesday, 24th March 2021
Seipati, Mandla's second wife, faces a life-threatening situation after her worst enemy discovers her top secret. On the other hand, Mandla's discovery is beginning to have a huge impact on his life. Later, the Mchunu brothers panic after getting into trouble with the men in uniform.
Episode 4: Thursday, 25th March 2021
Mpumi and Donald's engagement party is cut short when they receive an unexpected visitor. On the other hand, Teboho is facing a long jail term after being wrongfully accused of a crime that he did not commit. Later, NJ tries to interrogate Mpumi about her relationship with Donald.
Episode 5: Monday, 29th March 2021
The impact of Mandla's return to his home has already started to be felt by all parties. How will the situation play out for Papi and Puleng?
Episode 6: Tuesday, 30th March 2021
Puleng and Papi increasingly become uncomfortable. The return of Mandla seems to have a huge impact on them – they have run out of ideas on how to break the big news to Mandla.
Also, Puleng is yet to mention a thing about her relationship with Papi. Later, Teboho and Mohau struggle to come into reality about their father's return.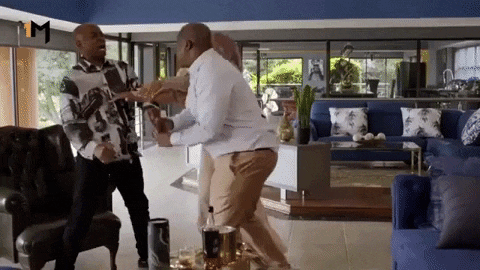 Episode 7: Wednesday, 31st March 2021
Puleng becomes increasingly uneasy because her secret is about to be discovered. At the same time, Mandla is trying to reconnect with his children. However, things are not going on well according to his anticipations. On the other hand, Seipati seems to be facing troubles from all sides. How will she handle the pressure?
Mandla
In March, Mandla made a life-changing discovery while on the farm. The flashbacks enabled him to remember her past. As a result, he decided to leave the farm for his home. Unfortunately, his return caused panic for his wife, who had already moved on with her life. Also, his attempt to reconnect with his children seemed unfruitful.
Puleng
Puleng received the shock of his life when Mandla finally returned home after 10 years. All along, she thought that he was dead. Considering that he had been missing for many years, she decided to move on with her life – she had been married to Papi before Mandla showed up on the door. Overall, Mandla's return complicates her life because she does not know how to break the news to him.
What is your take on these Lingashoni teasers for March 2021? The telenovela is yet to air, but it has already won the hearts of many 1Magic viewers. Perhaps, it is because of its captivating storyline and cast. If you do not know, it features Mzansis's best actors and actresses, such as Patrick Mofokeng, Thuli Thabethe, and Thato Molamu.
READ ALSO: Getroud Met Rugby teasers for April 2021: Complete episodes here!
Briefly.co.za recently published Getroud met Rugby teasers for April 2021. The telenovela is getting better by the day with endless exciting scenes from the cast. Some of the cast members to watch in April include Bibi, Maryke, Ryno, Fafa, and Buks.
In April, Buks will make the mistake of his life when he tells lies to Nesie. His romantic relationship with her is on the rocks due to his lies. On the other hand, Bibi tries her luck with online dating; she hopes to find the love of her life.
Source: Briefly News