New! Strange Love teasers for March 2021: What to expect from the new show
Strange Love is a new show that will be airing on your screens, replacing Eternal Love, scheduled to end in the next couple of days. It is an exciting transition, especially if you have been longing to watch new soap operas. As you wait for the show, you should check out Strange Love teasers for March 2021 for highlights of what to brace yourself up for.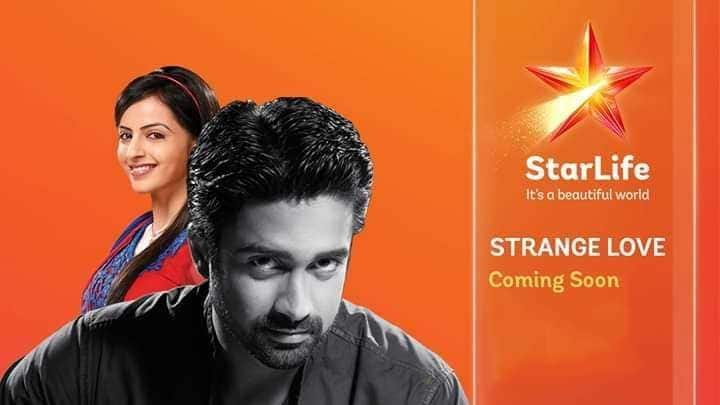 Strange Love storyline features a love story between two characters in damning circumstances. The main Strange Love cast members, Aastha and Shlok, have conflicting personalities, although they fall in love with one another. Aastha is a vivacious and positive young lady, while Shlok is so full of himself, arrogant and chauvinistic. Will their love bud, despite the differences in their personalities? These snippets of Strange Love teasers for March 2021 will answer your questions.
Strange Love March 2021 teasers
Strange Love episodes will air from the 25th of March 2021. Therefore, if you have been longing to check out a soapie, you ought to keep the date. Meanwhile, these are some of the snippets of how tensed the drama in the show is. You will fall in love with it.
Episodes 1 - 2 - Thursday, 25th of March 2021
Aastha manages to convince the matron to agree to take the older women to a picnic, and when Kalindi finds out about her plans, she scolds her. Aastha panics when she fails to procure a ticket for the event. Later, an attendant mistakes Aastha for a delegate and hands her a ticket for the event, and Shlok does an unexplainable thing that leaves Aastha embarrassed.
Shlok's car breaks down; hence, he opts to take the same train that Aastha is on, and she spots him pleading with the TC claiming that his wallet was stolen. Aastha promises to get back at Shlok and teach him a lesson. However, when the TC asks him to alight for not paying for his ticket, she comes to his rescue and hands him his wallet.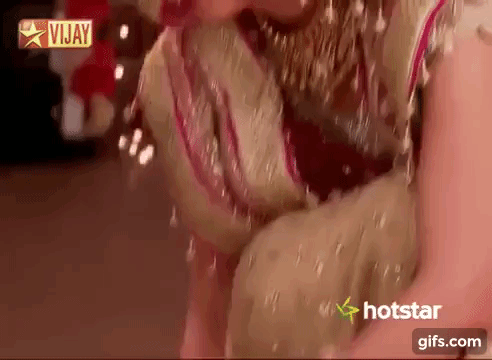 Episodes 3 - 4 - Friday, 26th of March 2021
Shlok races against time to make it home on time, although he gets caught up in traffic, and the puja begins before he makes it home. He gets home after the puja and breaks Niranjan's fast. Elsewhere, Mr Kirloskar reaches out to Aastha, asking her to deliver some essential documents to Shlok's house, making her uncomfortable.
Shlok insists on Aastha asking for forgiveness, and it makes her feel demoralised. She asks for forgiveness because of her father's sake, although she leaves the house feeling demeaned. Niranjan opens up about her idea regarding Aastha and Shlok getting married, and she informs Mr Kirloskar about the issue. However, the dilemma remains on whether the two will agree to be together.
Episodes 5 - 6 - Saturday, 27th of March 2021
Shlok and Aastha disappoint everyone when they refuse to get convinced to get married. Meanwhile, Anjali gets dispirited when she learns of Aastha being the girl that Niranjan chose for Shlok. Shlok receives an award for his contribution to the education sector, and later, he stumbles upon Aastha.
Aastha agrees to attend Shlok's function, although she insists on making him know of his inaccuracy. When she gets to the location, she is startled to learn that he holds a significant position in the sector. Later, Niranjan makes peace with her decision to turn down the marriage proposal.
Episodes 7 - 8 - Sunday, 28th of March 2021
Aastha pleads with Shlok to forgive Anjali, although he declines. During the function, a journalist finds out disturbing information about Shlok and makes it public; how will he take care of the damage? Later, Niranjan asks Shlok to set the record straight, and Shlok informs Anjali to go back to college and promises to offer her a scholarship.
Shlok attacks a journalist for disrespecting Niranjan, and it leads to his arrest, although his brother bails him out of police custody. When he apologises to Niranjan for his actions, she comforts him. Elsewhere, Kalindi calls Aastha out for hurling insults at Shlok, and Shlok decides to take revenge on her.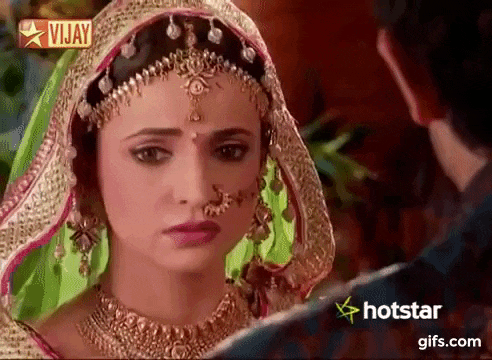 Episodes 9 - 10 - Monday, 29th of March 2021
Niranjan pleads with Vinayak to be cautious enough not to hurt Shlok, and Avadhoot notices a defamatory article about the Agnihotri family in the newspaper, making him panic. Later, Shlok leans of an attack at the office, and he rushes to the scene and finds Aastha attacked; hence he rescues her.
Aastha informs Shlok about her decision to stop the goons from ruining the office, and Niranjan commands Shlok to return to Mumbai, although he declines. Later, Niranjan makes peace with the decision, and Kalindi scolds Aastha for leaving the house without her permission.
Episode 11 - 12 - Tuesday, 30th of March 2021
Aastha finds out the news of her oncoming job interview at MNC, and Shlok's elder brother issues a notice for the people at the nursing home to vacate in 20 days. He insists on building a college at the location. Aastha expresses her concerns to Shlok, although he refuses to listen to her plea.
Sojal reminds Anjali of the silver jubilee year of the institution and her 30th anniversary. Elsewhere, Aastha announces her stand about stopping Shlok and his brother from demolishing the nursing home. She convinces Gauri to support her in her course. Will their plan bear fruit?
Episodes 13 - 14 - Wednesday, 31st of March 2021
Shlok's brother hands him a ticket to watch an international match, and Suresh gives him Aastha's certificate. When Aastha goes for her interview, she is bummed to spot Shlok at the panel. He asks her tricky questions, and they make her lose her composure during the whole process.
Aastha
Aastha is a free-spirited young woman who firmly stands for what she believes is right. She gets involved with Shlok, who is arrogant to her. Even though Niranjan proposes the idea of them getting married, she turns it down and focuses on doing what is right. This culminates in her efforts to stop the nursing home from being demolished. Will she get into Shlok's good books?
Shlok
Shlok interacts with Aastha in the most uncomfortable circumstances, and despite his arrogance, she is kind to him. When his office gets robbed, she shows up to stop the attack, and it saves the day. Later, his brother proposes the idea of turning the nursing home into a college. Will he listen to Aastha's pleas and change his mind?
The gist in Strange Love teasers for March 2021 is nothing compared to the drama that awaits you in the oncoming episodes. Therefore, if you wish to find out more details about the soapie, tune in to Star Life every Monday to Sunday at 18h00.
READ ALSO: Isono teasers for April 2021: Makwande lies and gets the boot from Zoleka
Briefly.co.za published exciting details about Isono teasers for April 2021. You ought to check them out. Isono teasers highlight Esther's woes when she finds out that Makwande has a new fling. Makwande gets so consumed about his fling with Zoleka that it impairs his judgement. He is unaware of the shock that awaits him in the next couple of days!
Source: Briefly News