Rhythm City teasers for April 2021: What will happen to Pearl?
Rhythm City teasers for April 2021 are here, and the attention seems to have shifted to Pearl. Is she responsible enough to have a stable relationship with Pastor Makoro? Will she give up on her worldly ways to be a well-groomed and presentable woman in the church? How about checking out these snippets for more details?

Rhythm City teasers for April 2021 are a definition of how much the drama has escalated. You will not believe what will happen to some of your favourite Rhythm City cast members. These highlights provide snippets of what you should brace yourself for in the oncoming episodes.
Rhythm City April 2021 teasers
In the most recent Rhythm City episodes, Sonto seemed to be against the relationship between the pastor and Pearl. Despite the honest facade she portrayed, she appeared against the idea of them getting married. What will she do to stop their relationship?
Episode 3584 - Thursday, 1st of April 2021
Pearl feels devastated when she realises that Sonto sidelined her; hence, she asks to go on with her Biblical training course. Sonto takes advantage of her situation to demean her even more. Pule makes fun of Mzi, and in the process, he realises how much he loves Pearl.
Mkhushulwa allows the ladies to go to the hospital and check on Jafta and force him to make the difficult decision. However, while at the hospital, the doctor makes a damning announcement about Jafta's health.
Khulekani convinces Zinhle to plead with her parents to change their minds about sending her to KwaZulu Natal. Later, Zak points fingers at Ziyanda for planting the Slaza in Zinhle's belongings.
Episode 3585 - Friday, 2nd of April 2021
Pearl fails to show up for her lessons with Sonto, and it prompts her to rush to Red. When she gets there, she finds her in the company of Ziyanda, drunk. She reports her to Pastor Makoro, who makes a hefty judgement.
Jafta expresses his gratitude to Mampho for saving his life, although the rural women show up at the hospital and burst Mampho's bubble. The situation makes Mampho feel left out.
Zinhle and Zak implement their plan to run away, although fate does not work in their favour. Someone reaches out to Ziyanda, informing her about their disappearance and immediately, she embarks on a mission to find them. The unexpected happens when she walks in on them just as they are about to get intimate.
Episode 3586 - Monday, 5th of April 2021
Suffocate tips Sonto about Pearl and Mzi's secret meetings, and it does not sit well with her. She tries to hide her insecurities and reminds her to be cautious about her clandestine rendezvous.
Everything goes back to normal for Jafta and Mampho, and Jafta realises the women took the last opportunity to avenge themselves. Ziyanda tells Zinhle and Zak the truth, and Khulekani goes on with his plan to send Zinhle to KwaZulu Natal. However, Zinhle counters him with an ultimatum when she threatens to tell Nandi the truth.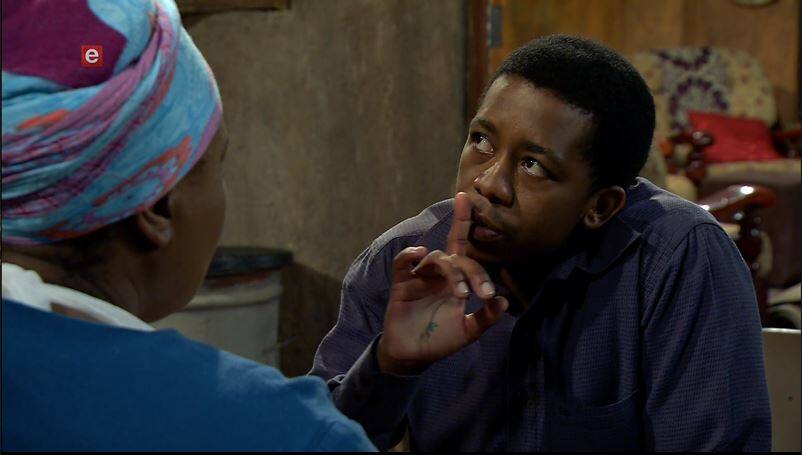 Episode 3587 - Tuesday, 6th of April 2021
Pearl opens up to Ziyanda about her fears of Pastor Makoro having someone spy on her. Sonto makes Ziyanda believe she has the best intentions towards Pearl and uses the conversation to humiliate Pearl. Pearl loses control of the mounting pressure and defies Makoro, and goes to Mzi.
Zinhle threatens Khulekani about telling Nandi the truth, and later, Zak suggests that they should stop seeing each other for a while. Zinhle gets angry and tells Ziyanda she will never forgive her for what she has done. Meanwhile, Kea pleads with Fats to offer her a job as a waitress to no avail.
Episode 3588 - Wednesday, 7th of April 2021
Pearl battles with her feelings for Mzi and tries to focus on making things work with the pastor. As Mzi realises he is in love with her, Pastor Makoro announces their engagement and says they will be married in two weeks. Elsewhere, Khulekani gathers the courage to reveal the truth to Nandi. Kea feels guilty for not contributing to the household, and she gambles with the idea of applying for the RedHub intern position.
Episode 3589 - Thursday, 8th of April 2021
Sonto pretends to support Pastor Makoro's engagement, although she makes Suffocate pressure Mzi into declaring his love for Pearl. Blossom questions Kea about her attitude and Kea informs her about Cuba referring to her as a burden. Khulekani's confession does not sit well with Nandi; hence, she gets into an ugly public confrontation with Ziyanda.
Episode 3590 - Friday, 9th of April 2021
Mzi refuses to cooperate with the Ndlovus, insisting that he will not do anything that will hurt Pearl; it makes Suffocate and Pule mad. Pearl goes ahead to open up to the pastor about Mzi's confession, and even though he acts calm to her, he threatens Mzi.
Kea feels intimidated by her high-school friends being at the university and doing better than her; hence, she comes up with a lie to impress them. Khulekani's attempts to reach out to Nandi fail to bear fruit as she blocks him. Meanwhile, Zak and Ziyanda hit another milestone in their relationship.
Episode 3591 - Monday, 12th of April 2021
Suffocate informs Khulekani about the end of their business after the pastor announces his stand about starting a church in DK. Later, Sonto questions Suffocate about failing to ruin the pastor's relationship with Pearl.
Kea gets rejected on two job applications, and it bruises her ego; hence, she decides to get creative with the truth. Khulekani grapples with the reality of being rejected, and he points fingers at Zinhle for causing his misery. However, he settles on Ziyanda as the main person to blame.
Episode 3592 - Tuesday, 13th of April 2021
Pearl's ghosts regarding the David Genaro issue haunt her, and it troubles Pastor Makoro and Sonto. Sonto suggests that David's body should be exhumed and consecrated, and when Pearl hears of the suggestion, it startles her.
Kea checks up on Zinhle, and the bond between Zak and Ziyanda continues to grow. Khulekani asks Zinhle for help in turning the blame to Ziyanda. Later, Lefa spots the inconsistencies in Kea's CV and tries to stop her from submitting it to RedHub.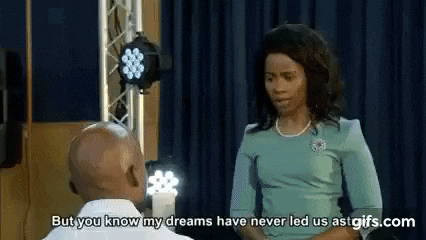 Episode 3593 - Wednesday, 14th of April 2021
Pearl rejects the idea of consecrating David's body, and Ziyanda supports her. However, to their surprise, Pastor Makoro announces before the full church that he will cleanse David, and the announcement leaves Pearl stunned.
Zinhle reaches out to Kea to inform her about the Ngobese drama, and Blossom warns Kea to stay away from Zinhle. Khulekani tells Zinle about his plan to save Nandi by dragging Ziyanda into the mess. Later, Kea receives an invitation for an interview with RedHub, and it makes Lefa freak out. Lefa tries to stop her from showing up to no avail.
Episode 3594 - Thursday, 15th of April 2021
Pearl gets pissed off by the pastor's decision to undermine her opinion about David's body. She expresses her frustrations to Mzi, who reminds her to stand up for herself. Later, she gets into a heated confrontation with the pastor, and it makes her realise she will never be good enough for him.
Kea second-guesses herself about going in for an interview, and before she can change her mind, Boitshepo invites her into the office. She lies to land her the internship opportunity!
Khulekani and Zinhle agree to come up with a plan to bring Ziyanda down. Khulekani feeds Nandi with damaging information about Ziyanda, while Zinhle steals photos from Zak's phone.
Episode 3595 - Friday, 16th of April 2021
Pearl gets into a heated confrontation with the pastor, and it culminates in her calling it quits. When she decides to make amends, she finds him in a compromising situation with Sonto, and it crushes her. She reaches out to Mzi, who offers to comfort her, although she drowns in her sorrows.
Kea feels guilty for lying about her qualification, although her family praises her for the new milestone. Meanwhile, Zinhle bails out on Khulekani's plan to spy on Ziyanda and Zak. Therefore, Khulekani comes up with another plan to turn Nandi against her sister.
Episode 3596 - Monday, 19th of April 2021
The pastor realises the need to swallow his pride and make amends for his actions. Meanwhile, Pearl drinks too much and ends up in a compromising position with Mzi. Pule takes advantage of this situation to expose her.
Jamaica finds out the disheartening news about Kea and tips Mapula, whose suspicions are aroused. Nandi's reaction shocks Khulekani, and she promises to get back at her sister.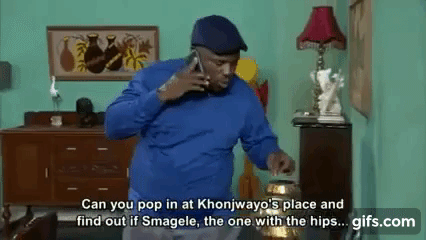 Episode 3597 - Tuesday, 20th of April 2021
Mzi loses control of his rage and punches Pule to the ground. He tries to plead with Pearl that he had nothing to do with what happened, although Pearl refuses to listen to him. Pearl tries to explain herself to Pastor Makoro, but he refuses to listen to her.
Mapula realises that Kea lied in her CV, and she stands her ground and pleads for a second chance. Khulekani tries to beg Zinhle to be part of his plan by telling her that she does not have to obtain the photos. Zak hooks up with Nandi, although he insists he does not want to do anything behind Ziyanda's back.
Episode 3598 - Wednesday, 21st of April 2021
Pearl opens up to Ziyanda about her love triangle, and Pastor Makoro agrees to listen to her and decides to end their relationship. Puleng questions Pule for betraying Mzi; however, Pule refuses to admit his mistakes.
Kea thinks of ways to impress Boitshepo and the other interns on her first day at RedHub. Mapula and Lefa warn her to stay grounded, although she refuses to listen to them and believes in her hype. Meanwhile, Ziyanda opens up to Pearl about her son, and when Zak finds out, he reaches out to Nandi for more details. However, Nandi seems consumed about hatching a plan to destroy Ziyanda.
Episode 3599 - Thursday, 22nd of April 2021
Puleng and Suffocate disagree about Pule and Mzi, and Sonto goes against Makoro's back and informs the tabloids about Pearl's affair. It makes Pearl pissed off; hence, she vows to revenge on the Ndlovus, thinking they are behind her misery.
Kea becomes the centre of attention at RedHub until she receives an assignment she is not prepared for; hence, she asks Mapula for help. Meanwhile, Mapula helps Zak go about his first day at campus, although Nandi joins him. When Ziyanda sees them together, she explodes, saying something she will regret in future.
Episode 3600 - Friday, 23rd of April 2021
Suffocate tries to make peace with Mzi, but his efforts do not bear fruit. Pule arranges for an impromptu celebration at Kilowatt, and it makes his father uncomfortable. Mzi tries to make things right with Pearl by approaching Makoro's journalist, and Pearl insists on destroying his family.
Boitshepo makes Kea work on sophisticated equipment, and she makes a big mess out of the task. Meanwhile, Zinhle finds it challenging to come to terms with the idea of using Zak as the pawn in the battle; hence, she agrees to support Ziyanda in turning him against Nandi. However, their plan backfires on them.
Episode 3601 - Monday, 26th of April 2021
Mzi's encounter with Pearl leaves him shaken, and he refuses to make peace with Pule. When Suffocate confronts him about it, he loses control of his emotions and shouts at his father. Later, Puleng reminds Pule to treat her with respect.
Kea lies about the death of her grandmother to cover up for her incompetence. Nandi promises to revenge on her sister for everything she has been through. She challenges Zak to visit her father, and Zak opens up to Fats and Sabelo about what is happening to him.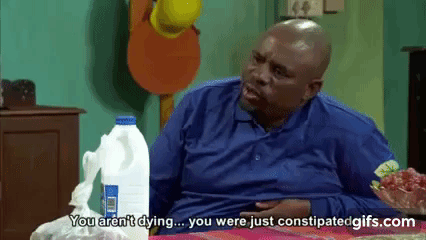 Episode 3602 - Tuesday, 27th of April 2021
Sonto takes advantage of the situation to gloat over Pearl about the messy breakup, and Pule brings a strange woman into the house, making Puleng angry. She reaches out to Suffocate, who promises to take action.
Kea comes up with more lies to secure a spot at Bongani's upcoming event, and Boitshepo insists that she should take another shot at the promotion jingle. Later, Ziyanda shows up at JMU to try and fix her situation with Zak, but he refuses to listen to her. She learns of Nandi coming to pick him up for a date, and it crushes her.
Episode 3603 - Wednesday, 28th of April 2021
The journalist does the unthinkable when he posts photos of Mzi's private parts in cyberspace. Mzi loses control of the pressure at work from the media and his family.
Kea manages to convince Amo to help her with her tasks. Meanwhile, Nandi announces that Zak will join them for dinner, and the news catches Zinhle and Khulekani by surprise. Later, Mkhulu Khanya shocks Ziyanda when she opens up to her about her troubling vision concerning Ziyanda's life.
Episode 3604 - Thursday, 29th of April 2021
Pearl enjoys winning over Mzi and reminds him to prepare for the next stage of his humiliation, and Patrick advises Mzi to try and salvage his situation. Mzi attends an interview on 9-Nine FM.
Amo refuses to help Kea, and Kea desperately reaches out to Sindiswa for help. Nandi opens up to Ziyanda about her plan to bring her down and cause her pain.
Episode 3605 - Friday, 30th of April 2021
Pearl strikes again, and this time around, the Ndlovu family members feel the impact of her actions. Pearl blackmails Mzi into stealing from a wealthy client and threatens to do away with Suffocate if he fails to meet her demands.
Sindiswa offers to help Kea and even arranges for Shakes to train her on her job. The task seems impossible at first. However, Kea's talent comes to play, and she produces a jingle that Shakes approves. Elsewhere, Khulekani and Nandi inform Zinhle about their decision to convince Zak to move in. Zak finds himself in a dilemma when Ziyanda suggests he should move in with her.
Pearl
Pastor Makoro falls in love with Pearl and tries to groom her to be the woman he would like to marry. He asks Sonto to train her to be a Christian. However, in the process, she gets involved with Mzi. When the issue concerning David's body comes up, the pastor refuses to honour her decision, and their fight culminates in a nasty break up. She gets involved with Mzi, and Pule takes compromising photos and shares them with the media. Thinking that Mzi had a part to play in it, she opts to avenge him and his family. Will she realise she has the wrong target in mind?
Khulekani
Khulekani opens up to Nandi about betraying her trust, and it hurts her. She cuts him off, although he crawls back into her life and makes her believe Ziyanda had a part to play in it. Khulekani makes Nandi hate her sister to the point of turning her man against her. Will the truth come out and reveal Khulekani's evil intentions?
Rhythm City teasers for April 2021 are the tip of the iceberg. If you wish to find out more details on how Mzi will handle his mess, tune in to e.tv every Monday to Friday at 19h00.
READ ALSO: New! Strange Love teasers for March 2021: What to expect from the new show
Briefly.co.za published mind-blowing details about Strange Love teasers for March 2021. You should check them out. Strange Love is the newest soap opera in your program line-up, and it features love between two people with contrasting personalities. Will they find common ground for their love to grow?
Source: Briefly News