Elif Teasers for April 2021: Will Melek overcome the miseries coming her way?
Elif teasers for April 2021 are here, although it looks like the plot's trajectory is nothing close to your imagination. If you have not checked the soapie out, you might want to go through these highlights for the plot's snippets. You will be thrilled by how engrossing it is!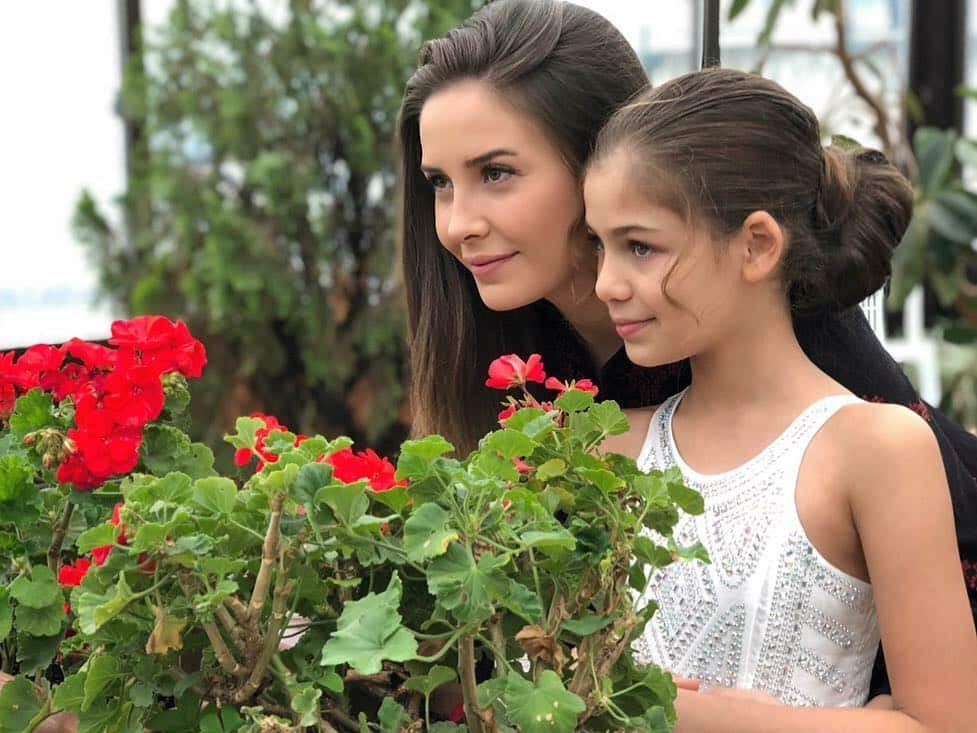 Elif teasers for April provide snippets of the never-ending drama from the cast members. Melek tries to get her groove back and fix her differences with Melih. However, she experiences a series of setbacks that derail her attention. Although most of the Elif cast members believe she lost her memory, Arzu's secret risks getting out. How about reading on for details on how the drama will unfold?
Elif April 2021 teasers
The most recent Elif episodes revealed how promising Melek's life was. She saw a beautiful future with Elif and Melih. Meanwhile, Ipek seemed unsure about the idea of furthering her studies in a different country and how much the decision would impact her family. Will they support her? Check out the teasers for more information.
Episode 144 - Thursday, 1st of April 2021
Melek and Melih's relationship takes an unexpected turn, and Arzu tries to remember what happened in her past. Murat makes a spontaneous decision, and it makes Veysel angry. Kenan tries to come up with an excuse about the photo in his wallet.
Episode 145 - Friday, 2nd of April 2021
Arzu tries to piece up the memory flashes about her life, and it looks like Veysel has his eyes on a fancy lady. Melih worries about Melek not trusting him when he shares the big news.
Episode 146 - Monday, 5th of April 2021
Is Veysel making a mistake by falling for the lady he likes? Melek discovers something about her parents, and it leaves her startled.
Episode 147 - Tuesday, 6th of April 2021
Arzu struggles to come to terms with her amnesia, and Erkut continues to harass Zeynep, making Selim furious. Melek helps Aliye process her emotions regarding her past, although she risks finding out the truth.
Episode 148 - Wednesday, 7th of April 2021
Melek questions Melih after her new findings. Later, Melek remembers something about her past, and it prompts her to make a life-changing decision. Kenan tries to unveil details concerning Melek's visit to the farm.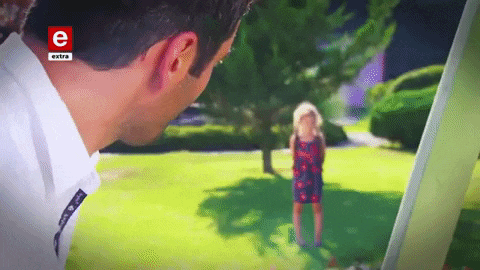 Episode 149 - Thursday, 8th of April 2021
Melih and Melek discover something that makes them grow closer to one another, although it confuses Elif and Zeynep. Wessel projects financial gain in the new business idea that Melek pitches to him.
Episode 150 - Friday, 9th of April 2021
Melih unexpectedly visits Melek, and they engage in a lengthy conversation. After their chat, he goes with Elif to the park as Melek talks to Zeynep. Ipek reveals her prospects to relocate to a new town, and Seyda and Erkut try to figure out who is the owner of the ring. Sadik and Melih come up with a plan to determine the person Arzu is meeting.
Episode 151 - Monday, 12th of April 2021
Everyone celebrates the opening of Melek's restaurant, although the day ends in a tragedy. Erkut worries about Melih finding out the truth about him; hence, he declares war on Selim and Zeynep.
Episode 152 - Tuesday, 13th of April 2021
Erkut does something that will haunt him in the future, and Melek, Selim, and Zeynep think of ways to strike back at a common foe.
Episode 153 - Wednesday, 14th of April 2021
Erkut hands Arzu the ring and forces her to jog her memory and remember who its owner is. Elsewhere, an older woman shows up at the hospital and abducts Elif.
Episode 154 - Thursday, 15th of April 2021
The ring reminds Arzu of her memories, although faint, and Erkut races against time to escape since Kenan is after him. It looks like Veysel's girlfriend has a tainted past, and Elif tries her best to free herself from her kidnapper.
Episode 155 - Friday, 16th of April 2021
Ipek's desire to proceed with her studies causes division among the family members, and Arzu comes up with a genius plan that can save Erkut from his mess. Melek panics when she realises that Elif is missing.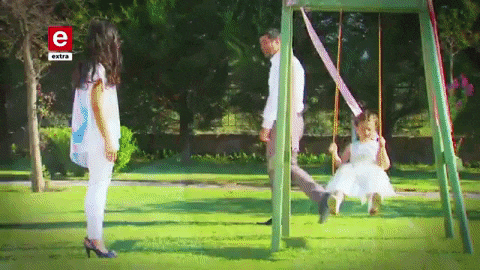 Episode 156 - Monday, 19th of April 2021
Murat makes an unexpected confession to Veysel, and Arzu and Melih strike a deal. Seyda considers investigating Arzu's suspicious actions.
Episode 157 - Tuesday, 20th of April 2021
Melek loses her mind when her search for Elif fails to bear fruits, and Veysels seems carried away by his romantic interests. Elsewhere, Arzu races against time to find Elif as Melih threatens to expose the CD to everybody.
Episode 158 - Wednesday, 21st of April 2021
Fate works against Arzu and Erkut when Erkut gets injured, and she races against time to look for Elif before Melih reveals her secret. Melih pieces up the hints and goes out to look for Elif and reunite her with her mother.
Episode 159 - Thursday, 22nd of April 2021
Kenan questions Erkut about lying to him, although he has to filter the truth from lies, and Tugce worsens Arzu's situation when he tries to escape. Gonca tries to recognise a familiar face, and Elif's plan to escape results in the unthinkable.
Episode 160 - Friday, 23rd of April 2021
Seyda does something that breaks Murat's heart, and Gonca finds it hard to trust the people around him. Later, Veysel brands Erkut as a liar.
Episode 161 - Monday, 26th of April 2021
Arzu and Veysel gang up on their enemies, and Murat confronts Seyda for disappearing without letting him know about her whereabouts.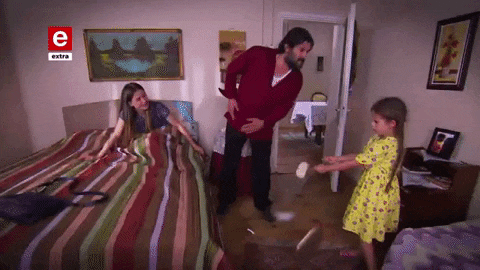 Episode 162 - Tuesday, 27th of April 2021
Murat attempts to murder Erkut, and Sükran's life hangs by a thread when someone tries to kill her. Meanwhile, Ipek's idea to study in America causes tension to rise, and Aliye threatens to stop her from pursuing her dream.
Episode 163 - Wednesday, 28th of April 2021
Someone reaches out to Melek with details that can help track Elif's whereabouts, and Zeynep and Melih join her in the search. Veysel goes to the farm and blows Seyda's cover, and it makes him curious to know why she is hiding. Elsewhere, Nihat and Bekir get an opportunity to get out of the woods, although they discover something unusual at the back of their getaway car.
Episode 164 - Thursday, 29th of April 2021
Nihat and Bekir manage to escape, although they leave Elif alone in the woods! Ipek finds it difficult to bid farewell to her loved ones as she embarks on her journey to New York. Kenan questions Aliye about a disturbing document about Melek's past. Later, someone reaches out to Melek bearing devastating news.
Episode 165 - Friday, 30th of April 2021
Melek receives a life-changing call from Elif, and it rekindles her hope of finding her alive. Aliye hatches a plan against Melek, and Veysel comes up with a new plan to get the CD. Elsewhere, Sukran continues to torture Elif.
Melek
Melek grapples with disturbing facts about her childhood and the number of puzzles she has to fix. However, her endless troubles do not stop her from aiming higher. She launches her restaurant, although the celebration lasts for a short while. When Elif disappears, the search devastates her. Will she find her alive?
Arzu
Arzu's secret about losing her memory gets out. Erkut makes it difficult for her to recover when he drags her into his mess. Melih threatens to reveal Elif's whereabouts. Later, he joins Veysel, and together, they plan an attack on a common enemy. Will Melih strike before it is too late?
Elif teasers for April 2021 are proof of how thrilling the oncoming episodes are. If you wish to find out more details about the soap opera, tune in to eExtra from Mondays to Fridays at 18h35.
READ ALSO: Rhythm City teasers for April 2021: What will happen to Pearl?
Briefly.co.za recently published exciting details about Rhythm City teasers for April 2021. Check the highlights out for snippets of what you can brace yourself for in the oncoming episodes.
Rhythm City teasers highlight the sudden turn of events for Pearl and Pastor Makoro. Their relationship takes an unprecedented halt, and Mzi pays the prize for a crime he did not commit.
Source: Briefly News