Imbewu teasers for April 2021: Nkululeko ditches his little family for his lover
Imbewu soapie series is one of the few television shows in South Africa that has viewership from other countries. Each Imbewu series cast member's professional play gives the best interpretation of the TV series' central theme. From the Imbewu teasers for April 2021 episodes, it is evident that lots of intriguing scenes are still upcoming as new season premieres compared to what you have seen before.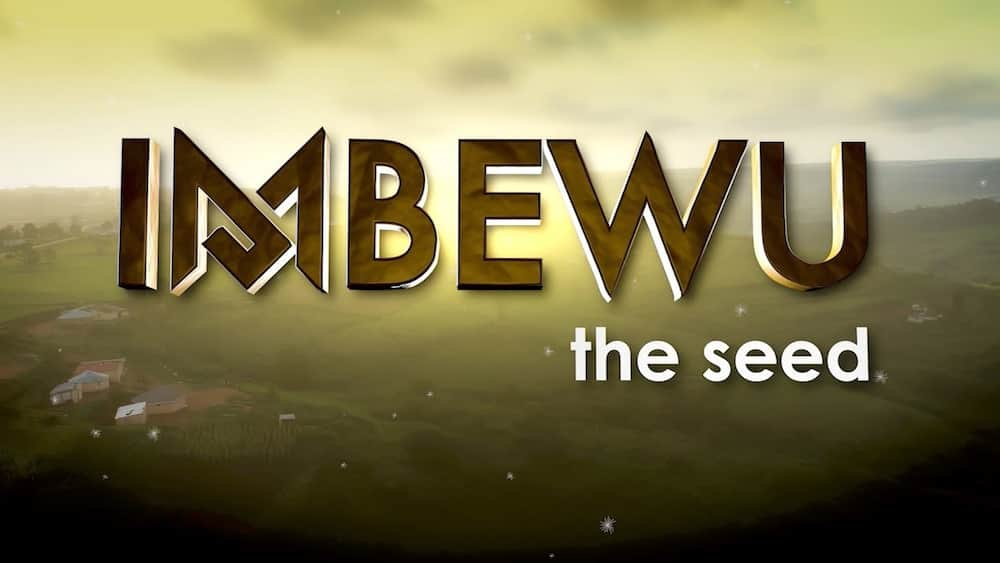 Imbewu reflects the connection between the rural and urban lifestyles of South Africans and the struggles and conflicts common to both home and corporate settings. It then shows the emotional tension that economic gaps between those who have and those who do not have created. At the same time, the soapie discusses a family known to be Bhengu who needed to live in the shadow of a major secret that stemmed from ancient traditional practice.
Imbewu April 2021 teasers
The creative approach with which the Imbewu drama series was created is superb, and little wonder, fans have not given up watching the episodes daily. These Imbewu soapie teasers confirm that this month's episodes promise lots of informative and educating scenes.
Episode 774 – Thursday, 1st of April, 2021
One of the prison wardens where KaMadonsela is serving her sentence presses upon her to cooperate with a scheme. He suggests that doing so will help her time there to be less horrible. A fellow inmate also bullies KaMadonsela.
Episode 775 – Friday, 2nd of April, 2021
Mazulu's recent policies do not go down well with the workers at Maluju, and Mazulu finds out about the ongoing protests instigated by the organization's drivers.
Episode 776 – Monday, 5th of April, 2021
Although Sebenzile and Phakade argue that their planned outing is not a date, it does not stop them from making sure it is a memorable one. Thanks to Sli, KaMadonsela gets wind of Mzion's violent plots against her.
Episode 777 – Tuesday, 6th of April, 2021
Lindiwe and Nomusa are furnished with news of the assault charge brought against Sibongile.
Episode 778 – Wednesday, 7th of April, 2021
Phakade plots a way to make Bheki appear guilty by making records of his acceptance of a bribe. The plan includes Nokuzola, whose role will be to present it to the prosecutor.
Episode 779 – Thursday, 8th of April, 2021
The oil deal of the Middle East seems to have been won by Shongololo oil. Meanwhile, Bhule comes home having drunk to stupor and much to the chagrin of her family members.
Episode 780 – Friday, 9th of April, 2021
Season 3 finale!
Nkululeko lands in trouble after being nabbed for an assault on Mazulu, while a horrible revelation is made known to Macingwane. How will he deal with this knowledge?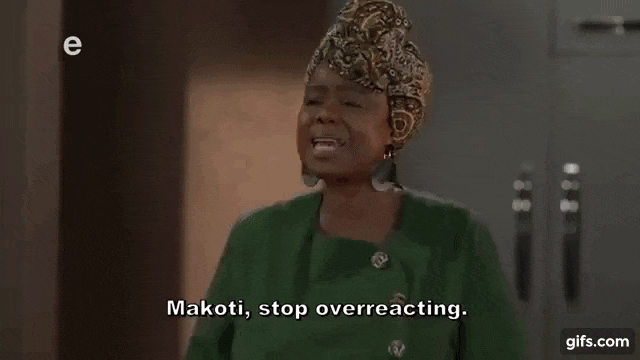 Episode 781 – Monday, 12th of April, 2021
Season 4 premiere!
For her role in the eventual arrest of Bheki, KaMadonsela faces stiff opposition and threats about what will become of her afterwards.
Episode 782 – Tuesday, 13th of April, 2021
Nkululeko chooses his heartthrob over his family and later discovers that Fikile is in some trouble. Zethu, on the other hand, is unbothered by the news of Fikile's mugging. He is angrier with the fact that Fikile had stolen the shine off Mepho.
Episode 783 – Wednesday, 14th of April, 2021
Zithulele will have nothing of Nokuzola's attempt at explaining her innocence regarding the cleansing. She becomes more anxious and panicky when Macingwane presents a coded message.
Episode 784 – Thursday, 15th of April, 2021
Zithulele thinks that Nokuzola's growing panic is a result of the cleansing ceremony, while Nokuzola, on the other hand, is restless because of the abortion.
Episode 785 – Friday, 16th of April, 2021
After going through memories of her experience with love in her younger days by looking at some pictures, MaNdlovu decides to put on a shoe that was a gift from someone. MaGogo seems to be back to good and happy times.
Episode 786 – Monday, 19th of April, 2021
As a part of the ritual ceremony, Zola gets her womb blessed, but she begins to feel emotional and ditches the ceremony's remainder. Zithulele receives chilling news.
Episode 787 – Tuesday, 20th of April, 2021
Hearing the news of Nokuzola's abortion saddens the heart of Zithulele, while baby Mmemezi gets a befitting ceremony with Phakade as conductor.
Episode 788 – Wednesday, 21st of April, 2021
Nokuzola faces nothing but disappointment when she seeks the assistance of her sister. Still, in prison, KaMadonsela gets some ancestral visitation.
Episode 789 – Thursday, 22nd of April, 2021
When Celiwe gets wind of the past relationship between Walter and MaNdlovu, she admonishes MaNdlovu to invest in the relationship.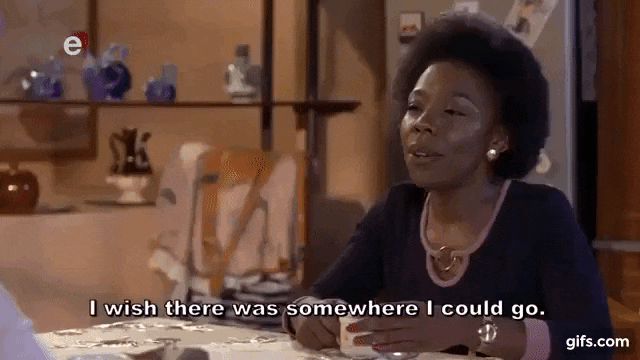 Episode 790 – Friday, 23rd of April, 2021
Harriet doubts if KaMadonsela is really getting any ancestral experiences, as she claims. How will she be convinced?
Episode 791 – Monday, 26th of April, 2021
Zithulele continues his drinking spree with Mazulu and Thu sheleni while Nokuzola is worried and awaits his arrival. Zithulele and Nokuzola are given a call to action by Phakade, who wants them to decide how committed they intend to be towards each other. Will they heed the advice and reach an agreement?
Episode 792 – Tuesday, 27th of April, 2021
MaNdlovu's family gets over themselves with excitement on hearing about the planned concert as they all want to have a part to play in it. Meanwhile, Zethu does not follow her medical prescription.
Episode 793 – Wednesday, 28th of April, 2021
In her imprisoned state, KaMadonsela dreams of a strange individual with the aura of doom while approaching her. Unknown to her at the time, the strange figure is not just a part of a dream, but it is real and hatching a plan.
Episode 794 – Thursday, 29th of April, 2021
In her newly formed friendship with Mepho, Fikile finds out about a strange female figure monitoring her. She opens up to Nkululeko about the strange woman, but will she find out this mysterious monitoring figure's identity?
Episode 795 – Friday, 30th of April, 2021
Zithulele thinks Nokuzola is planning to entrap him by marrying him. Meanwhile, MaNdlovu admonishes that if Nokuzola decides to leave, it must be done according to the stipulated tradition and custom. How will Nokuzola react to all of these?
KaMadonsela
After bagging a prison term and finding herself between a prison wall with fellow inmates and even crueller wardens, KaMadonsela will have to tread carefully and smartly. Inmates and warden threaten her until she starts having divine revelations and experiences with her ancestors, even though some of the inmates think she tries to play a game. What exactly do her ancestors try to tell her, and will they help her overcome her current predicaments?
Nokuzola
Nokuzola is part of Phakade's plot to make sure Bheki is found guilty of collecting bribes. Her troubles begin when she suffers an abortion and has to take part in a cleansing ceremony. She suffers a series of panic attacks. In the process, her relationship with Zithulele does not go smoothly, especially because he thinks that she has an ulterior motive for their union. Find out how she will come out of her predicaments unscathed.
As season three of this highly engaging drama series ends and another season premieres this month, there is no doubt that more entertaining stuff is up for every fan. These Imbewu teasers have proven that the show is not what you should miss. So, join other fans from Mondays to Fridays at 21h30 on e.tv and at 10h15 on eExtra to get the full story.
READ ALSO: New! DiepCity Teasers for April 2021: Juicy episodes worth watching
A more interesting television drama series, the DiepCity drama series, premieres as the Isibaya telenovela ends. As published on Briefly.co.za, find out the unreasonable things that Nox and her friends did to make ends meet.
Source: Briefly News