As Die Skoen Pas Teasers for April 2021: Will Omar and Defni squash their differences?
As Die Skoen Pas teasers for April 2021 are out, and the most unexpected thing is bound to happen. You will be bummed by the sudden change of trajectory in the budding love between Omer and Defne. Is it the end of the road for them? Will they find common ground to settle their differences?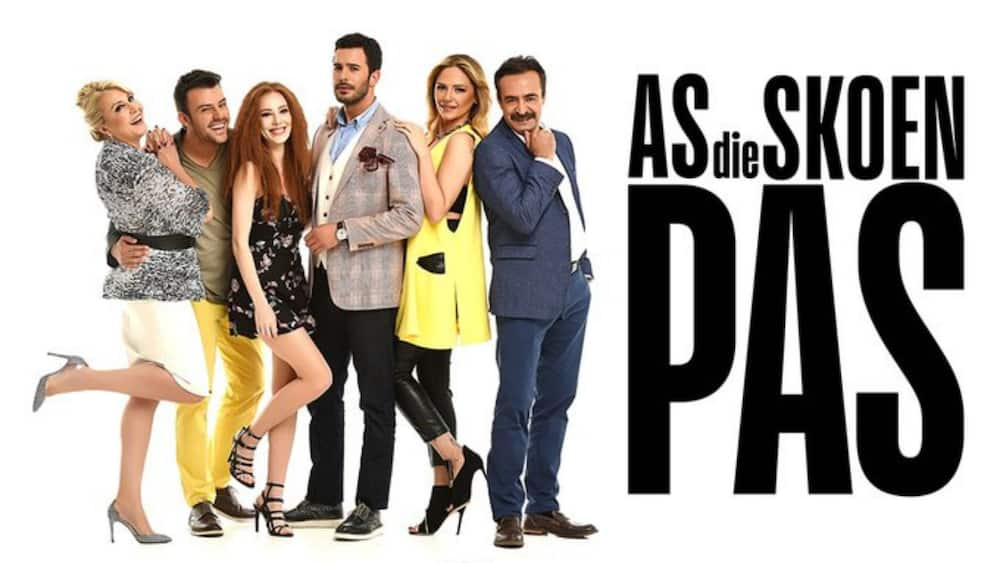 As Die Skoen Pas teasers for April 2021 highlight how Yasemin's decision to dare to dream changes her life and that of the people around her. She starts a company, and the results are nothing close to what she had imagined. Sude makes a decision that costs her in future, and Omer's decision causes a drastic change in his life. How about reading on for the ins and outs of how the drama will unfold?
As Die Skoen Pas April 2021 teasers
The most recent As Die Skoen Pas episodes saw the love between Defne and Omar grow. Defne seemed focused on making her life better and was willing to do all it takes to grow. Yasemin seemed troubled about being stuck in life. Will she trust her gut feeling and surf the unchartered waters?
Episode 54 - Thursday, 1st of April 2021
Sinan and Omer squash their differences, and Yasemin pressures Ismail to inform his friends about their relationship. Koray and Neriman concoct a plan to cause a feud between Sinan and Sude. Ismail, Serdar, and Nihan race against time to raise the money they owe Neriman, and Defne turns down Omer's marriage proposal.
Episode 55 - Friday, 2nd of April 2021
Deniz employs a new tactic to access his rival company, and someone sends Defne good and bad news. Yasemin's position at Passionis threatens to land her into trouble, and Omer resorts to focus on his professional and personal life.
Episode 56 - Monday, 5th of April 2021
Deniz lures Derya into trouble, and Yasemin worries about the uncertainties in her future. Defne comes up with innovative ways to raise money for her studies. Later, she agrees to go on a date with Omer, which helps get over the pressure at Passionis.
Episode 57 - Tuesday, 6th of April 2021
An unexpected person extends an olive branch to Defne, which convinces her of a better future with Omer. However, it looks like an enemy is planning to strike. A leak in the company puts Passionis' reputation at stake, although it poses a chance for Yasemin to redeem herself.
Episode 58 - Wednesday, 7th of April 2021
Sinan and Omer advise Defne to get a talented designer after seeing the design she sold Deniz, and it makes her feel demoralised. Necmi gives Sinan an ultimatum, although Sude is not impressed by the outcome. Elsewhere, Korey and Neriman agree to go to the gym and get in shape.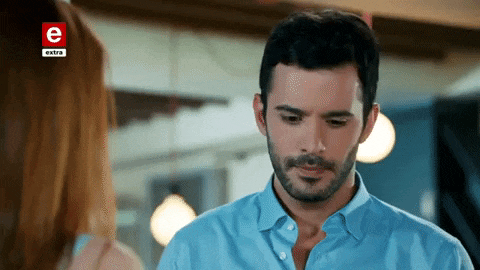 Episode 59 - Thursday, 8th of April 2021
Sude asks Defne out for a chat, although he seems to have ulterior motives. Passionis succeeds in retaining an important contract, and Deniz's revenge seems to have dire consequences for Defne and Omer. Later, Omer hooks up with Defne's brothers and does something that leaves them surprised.
Episode 60 - Friday, 9th of April 2021
Koray bails out on a weekend getaway, and Omer gambles with doing what is right for the company and choosing his love for Defne. Meanwhile, Yasemin contemplates revealing secrets.
Episode 61 - Monday, 12th of April 2021
Nihan and Sedar keep up with pressure from planning their wedding, and Necmi and Sinan feel out of place during the getaway. They gamble with telling Omer about their involvement in Defne's mess. Later, Sinan tries to contain his feelings for Sude and Defne.
Episode 62 - Tuesday, 13th of April 2021
Serdar and Nihan's big day finally dawns, although not everyone enjoys the special occasion. Yasemin gets carried away by her anger and resentment towards Sinan; hence, she makes an impulsive decision. Defne and Omer engage in a genuine conversation, although they leave their issues unresolved.
Episode 63 - Wednesday, 14th of April 2021
Omer pitches his idea about expanding the business, although Sinan suggests something else. Yasemin's idea to start another venture faces a couple of hurdles; however, an unexpected person offers to support her. Sude gets dragged into Sinan's matters, and Defne and Omer suffer the consequences of their separation.
Episode 64 - Thursday, 15th of April 2021
Yasemin starts her business, although her involvement with Deniz threatens the future of the venture. Neriman and Koray say something that pisses their life coach off. Omer and Defne unexpectedly meet at a restaurant, and seeing each other makes them uncomfortable.
Episode 65 - Friday, 16th of April 2021
Yasemin's business promises profitable returns, and Defne accepts Yasemin's offer and promises to pay Neriman's money in instalments. Hell breaks loose for Omer when Sude makes an unexpected confession. Later, Neriman asks Koray to turn Sude against Sinan.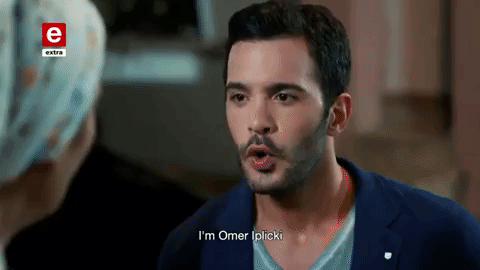 Episode 66 - Monday, 19th of April 2021
Defne begins to worry about Deniz's presence at Cherie, Yasemin's new venture. Yasemin tries to convince Koray to join her company, and pressure mounts when Passionis and Cherie become rivals.
Episode 67 - Tuesday, 20th of April 2021
Defne and Omer become rivals in the shoe designing industry, although it looks like Omer has one more problem to overcome. Yasemin promises to do all it takes to become the icon of the shoe industry. Meanwhile, Sude regrets breaking Sinan's trust; hence, she plans to win him over.
Episode 68 - Wednesday, 21st of April 2021
Nihan and Serdar have an alone moment to celebrate their union, and Koray tries to market Defne's designs.
Episode 69 - Thursday, 22nd of April 2021
Sinan convinces Omer to agree to the idea of Passionis and Cherie merging to increase their chances of winning the design competition. Yasemin contemplates hiring Omer, especially since he has a hand injury. Therefore, she asks Defne to evaluate his condition and get back to her.
Episode 70 - Friday, 23rd of April 2021
Tension continues to mount as the day of the competition draws nearer, and Defne tries to get a sneak peek of Omer's designs, although she gets caught in the process. Sinan turns down Yasemin's offer, and Iz's attempts to convince Omer to start drawing again make Defne irritated.
Episode 71 - Monday, 26th of April 2021
On the day of the competition, all the teams use all forms of tactics to thwart each other, and someone learns a lesson the hard way. Turkan and Gudu get too territorial, and it makes Sedar annoyed.
Episode 72 - Tuesday, 27th of April 2021
Emotions run high after the competition, and Yasemin tries to come up with ways to elevate the mood in the company. Koray thwarts her efforts and does something that makes everyone angry. Gudu announces her wedding plans.
Episode 73 - Wednesday, 28th of April 2021
Ismail shows up unexpectedly and causes a sudden halt to Nihan and Sedar's joy about Gudu's suitor. The idea of Koray buying Omer a gift for the party makes him agitated; hence, he convinces Defne to do so on his behalf.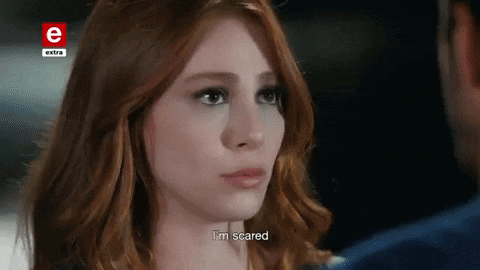 Episode 74 - Thursday, 29th of April 2021
Sude faces Defne and apologises to her for making everyone believe that she leaked the designs to Yasemin. Defne tries to talk Yasemin into agreeing to hire Sude at her company, and her decision causes more tension between Sinan, Omer, and Sude.
Episode 75 - Friday, 30th of April 2021
Neriman embarks on a new chapter of matchmaking to find a new suitor for Sinan, and the tug of war continues between Defne and Omer.
Defne
Her relationship with Omer unfolds, although she turns down his marriage proposal. She insists on furthering her studies, and the idea does not sit well with Omer. A misunderstanding ensues, and it leads to their breakup. Later, they meet at Yasemin's company, although everything seems awkward between them. Will they fix their differences?
Omer
Omer gets troubled by the events at Passionis, and when he tries to convince Sinan to expand the business, he turns his idea down. Later, Sude says something that lands him in trouble. He hurts his hand and nearly misses out on the opportunity to take part. Will working with Defne spark their love?
As Die Skoen Pas teasers for April 2021 must have awakened your love for the show. If you wish to find out more details about the events in the soap opera, tune in to eExtra from Mondays to Fridays at 19h30.
READ ALSO: Elif Teasers for April 2021: Will Melek overcome the miseries coming her way?
Briefly.co.za recently published mind-gobbling details about Elif teasers for April 2021. The events of what will happen to Melek will make you emotional.
Melek attempts to grow her relationship with Melih. Elif gets kidnapped in the process, and it causes her so much pain. Will her series of miseries end?
Source: Briefly News