Gomora teasers for April 2021: Lastest episodes before Season 2 premieres
The first season of Gomora soapie is ending in April, but that does not mean you will be cut off from enjoying the show. The reason is that the show has been renewed for season 2, which will commence on Monday, 26th of April, 2021. Before the new season's broadcast, find out how the first season ends and what becomes of Thathi after getting an ultimatum from Gladys in these Gomora teasers.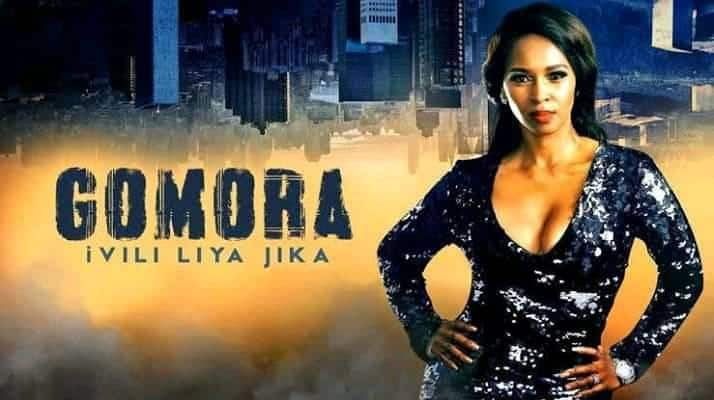 Gomora telenovela production has a captivating storyline and a special hook, making it one of a kind show. Whether you are new to watching soap operas or have been watching them for a long time, you will always appreciate the broadcast of this highly engaging series. What will Nomsa do after discovering who killed her son?
Gomora April 2021 teasers
The way the Gomora cast members create mental puzzles in the viewers' minds as they try to solve crimes, differentiate the bad from the good, and guess who is honest or lying. This month is filled with endlessly frustrating but also completely entertaining puzzles. Discover more from these teasers.
Episode 244 - Thursday, 1st of April, 2021
Melusi and Langa show that blood does not lie, even though it is at Thathi's detriment. Nomsa remains a conundrum and keeps garnering different responses from the Molefe clan.
Episode 245 - Friday, 2nd of April, 2021
Gladys and Thathi square off, and despite every effort that Thathi makes to keep Langa and Melusi apart, they continue to bond. Nomsa lands in a situation that is unlikely to yield a significant result.
Episode 246 - Monday, 5th of April, 2021
Gladys explains that she is privy to Thathi's nasty secret, while Nomsa entreats God to reveal who killed Dumisani.
Episode 247 - Tuesday, 6th of April, 2021
Thathi and Melusi travel down memory lane, only for them to go their separate ways afterwards. Also, Thathi receives a prophecy that gets her unsettled.
Episode 248 - Wednesday, 7th of April, 2021
Mazet becomes perplexed after she found out that Dumisani Bhuyeni was Nomsa's son. Langa excitedly pitches a new project to Melusi, leaving Gladys annoyed. Gladys and Thathi bemoan their situation over a glass of red wine. Will they cope with it?
Episode 249 - Thursday, 8th of April, 2021
Sonto discovers that it will be quite challenging to get rid of Nomsa, while Gladys gives Thathi an ultimatum. At the same time, Nomsa breaks through in the investigation she is conducting.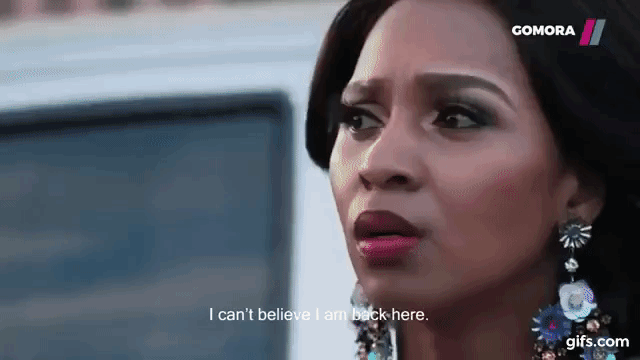 Episode 250 - Friday, 9th of April, 2021
Nomsa gets to know the killer of her son, Jomo, and Ntokozo discovers that he has a half-brother he was never aware of.
Episode 251 - Monday, 12th of April, 2021
Nomsa confronts Sonto over Jomo's death, while Mazet receives some exciting news concerning her Matric classes.
Episode 252 - Tuesday, 13th of April, 2021
Mazet and Sonto strive to stay a step ahead of Nomsa in her quest to find out the truth, while the Dlaminis are all reeling in their effort to come to terms with Thathi's secret.
Episode 253 - Wednesday, 14th of April, 2021
The Dlamini household is unsettled as the couple fights, with Thathi being their third wheel. Pretty's involvement with Jomo and Nomsa is beginning to have some effects on Sonto.
Episode 254 - Thursday, 15th of April, 2021
Melusi eventually makes a decision concerning Langa, and Nomsa eavesdrops on something that could strengthen her case against Sonto.
Episode 255 - Friday, 16th of April, 2021
Nomsa casts her spell over Sonto, but Thathi is not likely to share it. Melusi has big news for Langa, but Langa's ability to handle the real information is not visible.
Episode 256 - Monday, 19th of April, 2021
Thathi encourages Mazet to assist her in making her crime unknown to a third ear, while Langa is interested in knowing the truth concerning his paternity.
Episode 257 - Tuesday, 20th of April, 2021
Sonto is caught in a web of lies after two important items of Nomsa are found. Thathi is unable to manage the situation that she is faced with from all directions.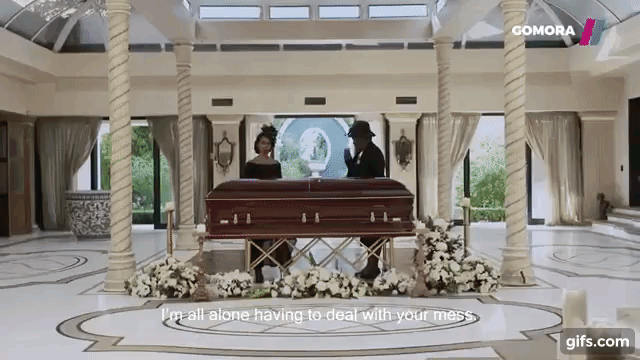 Episode 258 - Wednesday, 21st of April, 2021
Thathi and Melusi enter a deal concerning Langa's surname and living arrangements. Pretty petitions Nomsa's God because she is desperately interested in knowing what has befallen Nomsa. At the same time, Melusi appeals to Gladys to reconsider him to amend all his wrongs with her and his sons.
Episode 259 - Thursday, 22nd of April, 2021
The way Sonto acts makes Pretty become suspicious, while Gladys determines to be the bigger person. Even in death, Nomsa still gives Thathi and Sonto troubles to deal with.
Episode 260 - Friday, 23rd of April, 2021
Season 1 finale!
Langa becomes a Dlamini after learning the worst about Ntokozo, while Pretty acts on the information she has just found out and Sonto bears the brunt.
Thathi
Every effort Thathi makes to keep Langa and Melusi apart brings them more intimate before she receives a prophecy that gets her unsettled. For all the crimes she has committed, she needs Mazet to keep them a secret from a third party. But then, what will she do based on the ultimatum that Gladys gives her?
Melusi
Melusi successfully proves that blood does not lie because every effort Thathi makes to separate him, and Langa keeps hitting bottom rock. After concluding on what to do concerning Langa, he has news to share with her, but the latter's ability to hold the truth is uncertain. What will he do? After realising all he had done and now that he wishes to amend his ways, will Gladys reconsider him?
As contained in the above Gomora teasers for April 2021 episodes, you will find out how difficult it is to handle the challenges that Thathi finds herself in. Who will bail her out? Do not miss the local show from Mondays to Fridays on Mzansi Magic at 7.30 p.m.
READ ALSO: New! DiepCity Teasers for April 2021: Juicy episodes worth watching
A more interesting television drama series, the DiepCity drama series, premieres as the Isibaya telenovela ends. As published on Briefly.co.za, find out the unreasonable things that Nox and her friends did to make ends meet.
Source: Briefly.co.za