New! The Estate teasers for April 2021: What is the new show about?
The Estate teasers for April 2021 are officially here! Do you know what is more exciting? The Estate is the new soap opera joining your programme line-up. If you wish to find out whether it is worth the fuss, you ought to read on for more details.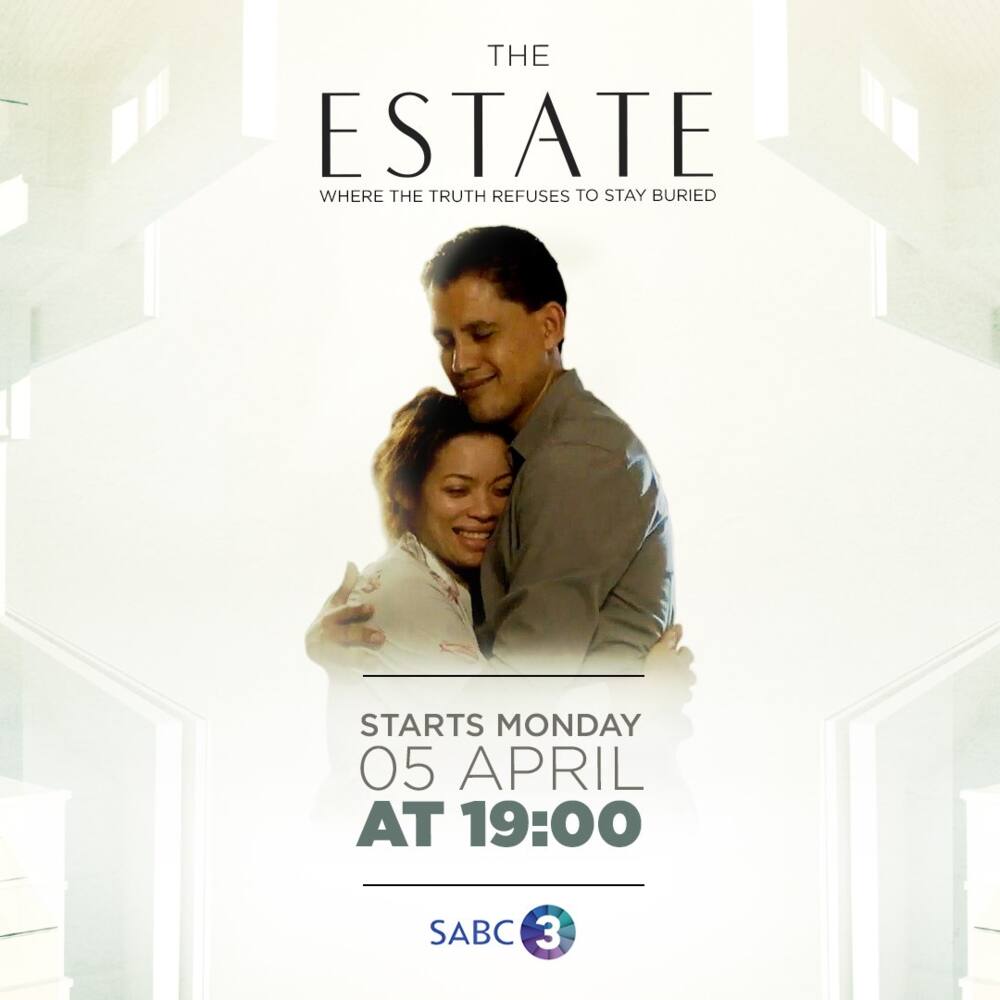 The Estate is a new telenovela on SABC3, and it premiers on the 5th of April 2021. How about the details of The Estate storyline? The show features the rivalry between the residents of the estate and the residents of the Thembalethu community. It also highlights historical disempowerment and the fight for economic freedom by the residents of the community. The Estate teasers for April 2021 break into bits how the drama will unfold.
The Estate teasers for April 2021
The Estate cast members are not new faces on the screen, which should be one more reason to be excited. Brace yourself for magic from some of your best Isidingo and Isibaya cast members and how well they will play their roles. Meanwhile, these are the snippets of how the plot will unfold.
Episodes 1-2 - Monday, 5th of April 2021
Property mogul Muzi Phakathwayo breaks the sacred promise he made to Shadrack by throwing a lavish party to launch the Estate's extension. Slay queen Gigi prepares a play to entertain the guests during the occasion. However, an unexpected person shows up and changes the mood at the party.
Episode 3 - Tuesday, 6th of April 2021
Shadrack's presence at the community meeting causes trouble for Muzi, and Muzi brainstorms ways to get Siya away from Castro's bad influence. Meanwhile, most women express their pride and love for Dumisani, the law graduate.
Episode 4 - Wednesday, 7th of April 2021
Faniswa and Tsholo continue to draw Dumisani's attention, and it makes Mmatshepo troubled. Grace faces another medical set back, and Shadrack's interaction with Muzi makes their situation messier.
Episode 5 - Thursday, 8th of April 2021
Mmatshepo takes control of Dumisani's love life, and Martin prepares a grand surprise for Grace as they await their anniversary. Muzi gets a rude awakening about Gigi's identity.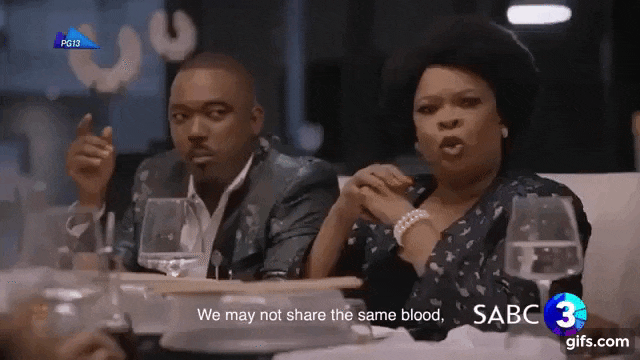 Episode 6 - Friday, 9th of April 2021
Dumisani refuses to pay attention to Tsholo, and Lwandle prepares a remarkable vow-renewal service for Grace and Martin. However, the plan hits an unexpected halt when a tragedy takes place. Muzi tries to protect Lwandle from Gigi and Thethani.
Episode 7 - Monday, 12th of April 2021
Grace faces another hurdle, and Dumisani trains Boikanyo to meet the qualifications of his clothing business. Muzi tries to end his relationship with Gigi, although things do not go according to plan. Siya finds himself in a dilemma, unable to choose between Castro and Muzi.
Episode 8 - Tuesday, 13th of April 2021
A beautiful gift instigates a rift in Mmatshepo's family, and Martin makes a difficult decision. Muzi crosses paths with Siya, and Castro concocts a plan to harm Shadrack.
Episode 9 - Wednesday, 14th of April 2021
Shadrack refuses to receive handouts from Phakathwayos regarding Dumisani's graduation party. Martin opens up to Muzi about Grace's death, and Castro's goons show up at the sheeben armed with guns, and they startle Siya.
Episode 10 - Thursday, 15th of April 2021
Sindi and Tsholo cross paths, and Muzi steals Shadrack's idea during the graduation party. Meanwhile, Martin contemplates turning himself to the authorities.
Episode 11 - Friday, 16th of April 2021
Siya is in a dilemma about his loyalties to Castro and Muzi, and Martin and Tessa find it hard to come to terms with Grace's death. Mmatshepo shields Dumisani from Tsholofelo, who seems to have ill intentions towards him.
Episode 12 - Monday, 19th of April 2021
Dumisani struggles to raise funds for Boikanyo's business, and Martin receives a devastating phone call. Siya makes a shocking confession during his umsebenzi.
Episode 13 - Tuesday, 20th of April 2021
Siya and Ayanda argue about traditions, and Martin's attempts to go back to work do not bear fruits. Muzi thinks of ways to get Castro out of his life completely.
Episode 14 - Wednesday, 21st of April 2021
Sindi tries to help Ayanda and Siya end their feud, and Siya crosses paths with his parole officer. Muzi does something that pisses off one of the Thembalethu residents.
Episode 15 - Thursday, 22nd of April 2021
Sindi's friendship with Faniswa makes her discover an unusual thing, and Tessa and Martin's relationship is on the verge of ending. Gigi attempts to make advances at Muzi at his home, and Mabuza threatens Goniwe.
Episode 16 - Friday, 23rd of April 2021
Mmatshepo and Shadrack cross paths because of a gift from the Phakathwayos, and Martin experiences another life-threatening encounter! Goniwe faces so much backlash after the confrontation with Mabuza.
Episode 17 - Monday, 26th of April 2021
Shadrack opens up to Goniwe about Muzi's secret, and Muzi tries to keep his affair with Gigi under wraps. Later, Muzi and Goniwe agree to make a drastic decision regarding Castro to guard their future.
Episode 18 - Tuesday, 27th of April 2021
Martin makes a dark decision hoping it will numb his pain, and Muzi does the unthinkable when he agrees to face Shadrack head-on. Goniwe declares Sideon Matlala as her new running mate, and Castro declines to go down without a fight.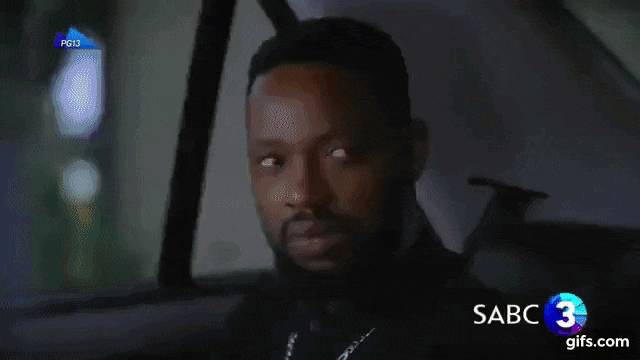 Episode 19 - Wednesday, 28th of April 2021
Dumisani agrees to train Sindi, although they get off to a shaky start. Siya decides to take a job with the infamous Castro, although he nearly puts his parole in jeopardy.
Episode 20 - Thursday, 29th of April 2021
Boikanyo embarrasses Dumisani in Sindi's presence. Tessa and Martin's woes escalate, and Muzi attacks Castro calling him a murderer.
Episode 21 - Friday, 30th of April 2021
Martin and Lwandle argue about Tessa, and Sindi and the rest of the family disagree about Ananthi's funeral. Mmatshepo starts to worry about her job, and Goniwe points fingers at Shadrack after an unflattering newspaper article is written about her.
Martin
Martin's life takes a different turn when Grace's health deteriorates, and she passes on. He attempts to get his life back on track, but he faces a couple of challenges in the process. He decides to start a relationship with Tessa, and the worst happens when he finds it challenging to give her the attention he deserves. Will he get over what is happening to him and get his life back on track?
Muzi
Muzi betrays Shadrack when he launches the extension of his business. Therefore, Shadrack and Castro wage war on him. During his encounters, he gets involved with Gigi, and when he finds out her identity and what she is up to, he tries to end the affair. However, Gigi makes advances at him in his own home! How will he get her out of his life?
The Estate teasers for April must have left you with the urge to check the show out. If you wish to find out more details, tune in to SABC 3 every Mondays to Fridays at 19h00. The first episode will air on 5th April 2021.
READ ALSO: As Die Skoen Pas Teasers for April 2021: Will Omar and Defni squash their differences?
Briefly.co.za published exciting details about As Die Skoen Pas teasers for April 2021. You will be surprised by the sudden change in the trajectory of the show. As Die Skoen Pas teasers highlight the feud between Omer and Defne. Destiny brings them back together, although they seem to be too proud to fix their differences. Is it the end of the road for them?
Source: Briefly News