Uzalo Teasers for April 2021: MaNgcobo hits a major stumbling block
Uzalo soapie series has a unique way of capturing and retaining viewers' attention. Whether you are new to the show or have been watching for some time, there are always new things to learn; thanks to the creative production team. If you have been wondering what will possibly happen in the episodes of Uzalo in April, considering how they ended last month, these Uzalo teasers give you a sneak peek.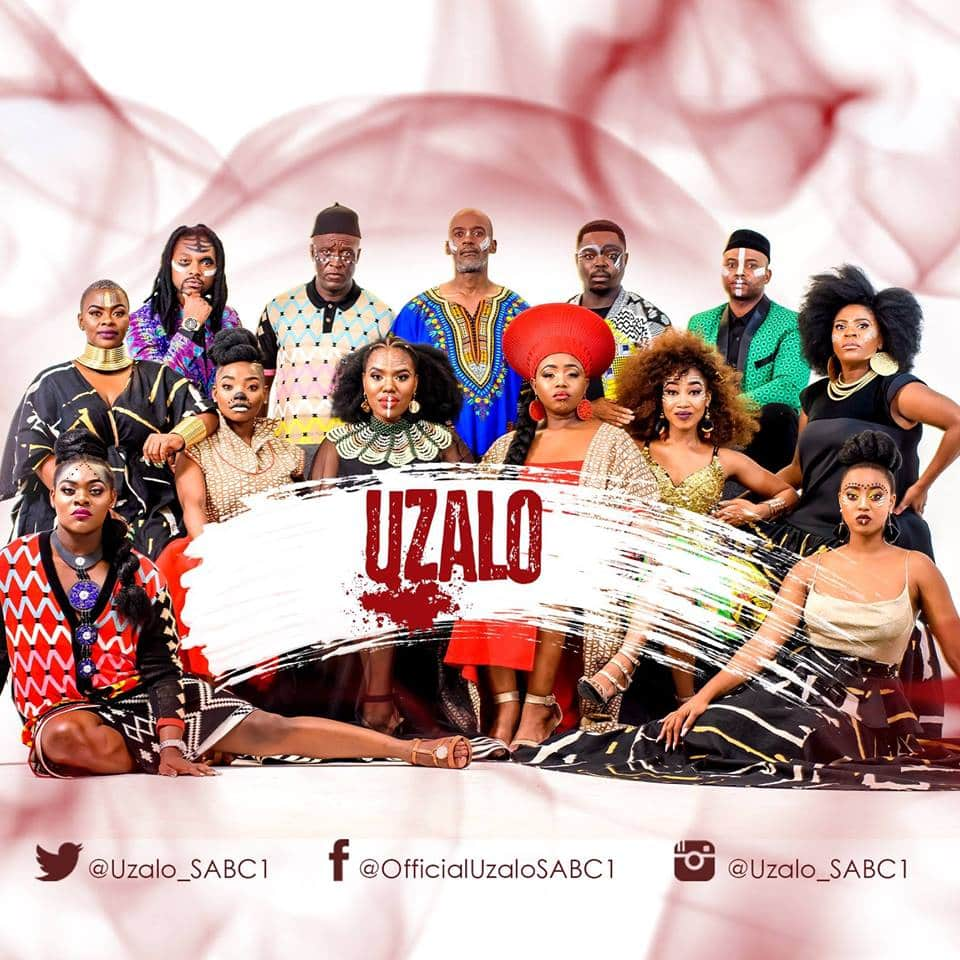 The Uzalo drama series, which sets in South Africa, is about two boys whose fate was influenced at birth as two families with totally conflicting morals interchanged them. One family leans towards the religious morality of Christianity, and the other is involved in hijacking cars. What becomes the future of the children?
Uzalo April 2021 teasers
The series' central plot is about the influence of family upbringing and socialisation in every human's life. The story is laden with several subplots that you will find highly interesting and engaging. Check out the highlights of the episodes below.
Episode 19 – Thursday, 1st of April, 2021
While MaNgcobo faces persistent pressure, Mageba continues his quest for revenge. MaMlambo is grateful to her forefathers for their role in bringing her good fortune, while Fikile is in a bad state because of the disappearance of Sbu.
Episode 20 – Friday, 2nd of April, 2021
Fikile will go to any length for the love of her life, and MaNgcobo encounters a severe setback in her endeavours. MaMlambo's experience with rejection does not seem to be ending as she gets rejected again.
Episode 21 – Monday, 5th of April, 2021
MaMlambo eventually says goodbye to a consulting career. Do the rejections have anything to do with this decision? Even with danger written all over the planned attack, MaNgcobo is hell-bent on seeing it through, while Fikile and Hleziphi are delayed in the hostel.
Episode 22 – Tuesday, 6th of April, 2021
Crucial information about MaNgcobo's planned heist reaches Mpambani through Lilly, and the landlady of MaMlambo pushes her into making a crucial decision. On getting to the almost isolated salon, Nosipho becomes disheartened.
Episode 23 – Wednesday, 7th of April, 2021
The arrival of an uninvited guest jeopardises MaNgcobo's scheme, while Thobile and GC find themselves entwined in the secretive plots of Nkunzi. Meanwhile, MaMlambo does not give up without putting in a fight for herself. Will she come out victorious?
Episode 24 – Thursday, 8th of April, 2021
Mpambani begins preparation for a significant arrest, just as Mageba gets ready to conclude the plans of murdering MaNgcobo. Zekhethelo makes plans towards presenting himself responsibly when he meets with the American company. When Screwdriver sights a golden opportunity, he is unable to utilise it for some reasons beyond him.
Episode 25 – Friday, 9th of April, 2021
Screwdriver begins to act like he is on official leave at work while MaNgcobo, alongside the crew members, get set for the planned heist. MaMlambo gets a whiff of some of the horrible rumours going around in town about her personality.
Episode 26 – Monday, 12th of April, 2021
When MaNgcobo gets rather chilling news, she becomes very disturbed and panicky, eventually taking its toll on the planned heist. Will the heist continue as planned? Screwdriver makes a movie that is foolish and brave at the same time.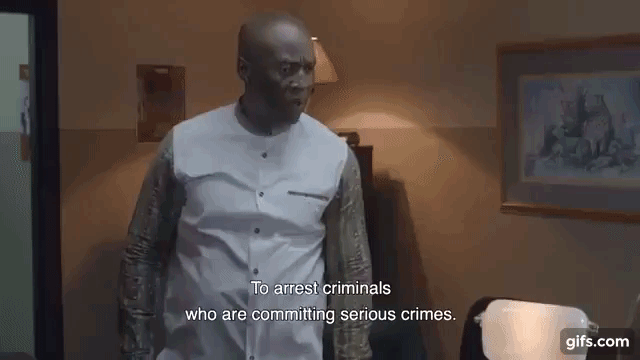 Episode 27 – Tuesday, 13th of April, 2021
Njeza and Lilly's ongoing relationship faces a severe threat, and Sbu is desperate to attain his freedom from captivity. It becomes clear that Mpambani needs help, but will he eat the humble pie and accept his limitations?
Episode 28 – Wednesday, 14th of April, 2021
Nkunzi's foes continue their attempts to discover her plans while MaNgobo makes a laudable move towards carrying out the planned heist. Mrs Madlala finds her young lover's charm quite irresistible, and Screwdriver decides to live a better life.
Episode 29 – Thursday, 15th of April, 2021
Unbeknownst to MaNgcobo, the police are many steps ahead of her plans, while Mrs Madalala is unwilling to let anything jeopardise her newly found love affair. At the panel beater's place, Screwdriver refuses to continue working.
Episode 30 – Friday, 16th of April, 2021
Mpambani is oblivious to the upcoming doom hovering above KwaMashu just as MaNgcobo and the rest of her gang are positioned to carry out their plot.
Episode 31 – Monday, 19th of April, 2021
Everything is in place, and the heist already started as Umbutho prepares for chaos. Mbatha hires MaDongwe to assist in chastising the spirit of umjolo that has taken control of Mrs Madlala's existence. Nkunzi finds it challenging to pinpoint the location of MaNgcobo.
Episode 32 – Tuesday, 20th of April, 2021
MaNgcobo encounters a dead end with her back against the wall, while Nkunzi decides to visit the police station. Also, Fikile is beginning to come to terms with the situation about Sbu.
Episode 33 – Wednesday, 21st of April, 2021
While one heist experiences smooth operations, the other does not go well. Nosipho cautions the group of panel beaters, while Nkunzi's worries about MaNgcobo's location increases.
Episode 34 – Thursday, 22nd of April, 2021
MaMlambo disagrees with Mr Mbatha to bring KKC to life again, while Sibonelo is entangled in the heat of MaNgcobo's plot. Then, Mxolisi takes over a chopper owned by the police.
Episode 35 – Friday, 23rd of April, 2021
Sbu's continued existence in the land of the living faces series of threats, while Mageba and the rest of the gang will have to battle their way out of an unexpected turmoil.
Episode 36 – Monday, 26th of April, 2021
The matriarch of the Mhlongo's family passes on, and Mzwezwe discovers Screwdriver's mischievous deeds. Mpambani is still in a state of confusion as regards how the impound of the police was hit.
Episode 37 – Tuesday, 27th of April, 2021
Mondi informs Nyawo and Lilly that they are now on opposite sides of the war, while Zekhethelo gets an uplifting message. Nkunzi gets his vehicle from police custody.
Episode 38 – Wednesday, 28th of April, 2021
To meet up with her job's needs across the seas, Zekhethelo strains to come up with the needed funds. Fikile is not very enthusiastic about the return of the hairstyle competition that Nosipho is announcing.
Episode 39 – Thursday, 29th of April, 2021
Sbu finally regains his freedom, and Zekhethelo gets the offers of a large sum of money from MaMlambo. Will he accept it? Mpambani's last day at his place of work is proving to be a difficult one.
Episode 40 – Friday, 30th of April, 2021
KwaMashu faces disappointment when KKC is nowhere to be found in a time of crucial needs, while Nkunzi is battle-ready. Chaos erupts at the salon.
MaNgcobo
MaNgcobo encounters several obstacles that threaten the success of the planned heist. However, she is undeterred in her quest to carry out her plans, and in collaboration with other gang members, she fine-tunes her plans to ensure a hitch-free operation. But then, Mpambani is a cop hell-bent on making the operation a failure. Will she bow to the pressure around her and give up on the operation? How long can she prevent the long arm of the law from getting her?
Fikile
Fikile's world crumbles after the news of her heartthrob's, Sbu, disappearance gets to her. Sbu has been held hostage by some people, and she is willing to go any length to secure her lover's release. This leads to a series of events that almost makes her give up the hope of reuniting with Sbu. Besides, she remains unhappy and heartbroken so much that she is indifferent to the news about the hairstyle competition's reopening. Will she ever become happy again?
These Uzalo teasers introduce the action-laden episodes for April. MaNgcobo is persistent and unwilling to chicken out of the planned heist, despite the police forces' attempts. But then, will Sbu's freedom return happiness to Fikile's increasingly gloomy life? Do not miss the premiere episodes as they broadcast on SABC1 at 20h30 from Mondays to Fridays.
READ ALSO: Gomora teasers for April 2021: Lastest episodes before Season 2 premieres
Briefly.co.za shared interesting highlights of your favourite Gomora TV series before a new season premieres. Find out what becomes of Thathi after getting an ultimatum from Gladys, among other exciting scenes.
Source: Briefly News