Sacred Relationships Teasers for April 2021: Will Abir marry Mishti soon?
Love is vital throughout human existence. It becomes more complicated as couples move from the early days of passion to almost drug-induced and intense long-term relationships. In Sacred Relationships teasers for April 2021, love bonds Abir and Mishti together despite their differences. The couple's romantic moments are exciting to watch.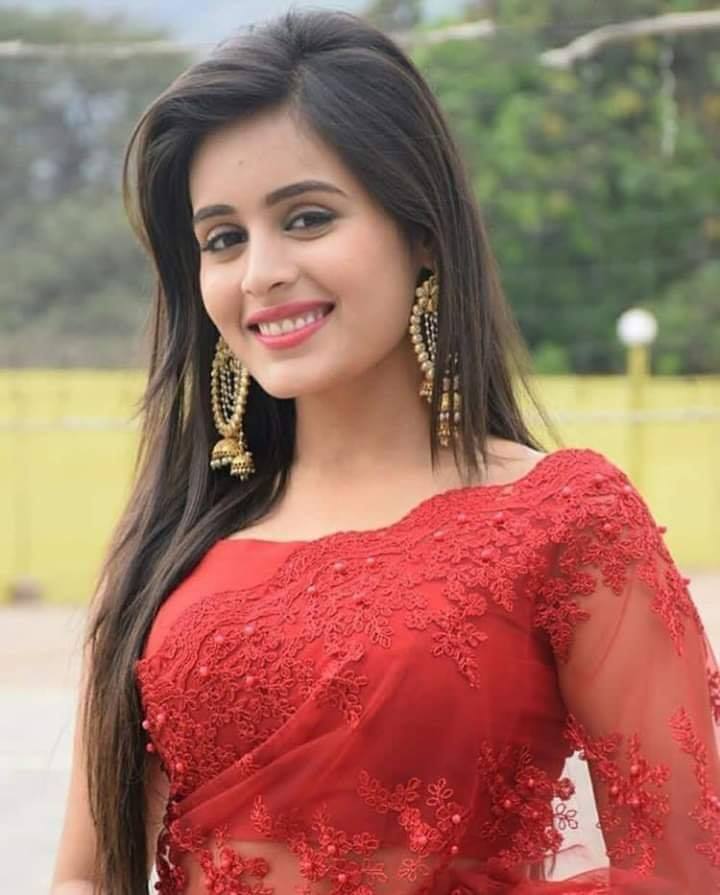 Abir rides on a horse to the airport to stop Mishti from leaving. They confess their feelings for one another at the airport and return home to attend Kunal's wedding. He is marrying Kuhu because of pressure from his family. Kunal hates seeing another man making Mishti happy.
April 2021 Sacred Relationships Teasers
You are probably used to a man going down on his knees to propose to a lady, but Abir wants to do it in style. He challenges Mishti to propose marriage to him in front of their families. Surprisingly, Mishti is bold enough to do it. Their families get mad at them for flirting in public. You will be delighted with how these characters handle their love life.
1/04/2021: Thursday
Episode 111
Abir confronts Parul upon learning that Kunal vanished on his wedding day. Meanwhile, Mishti does not want to leave the Raajvansh mansion.
Episode 112
Abir threatens to expose Meenakshi if Kunal fails to show up at the mandap on time. A mandap is a sacred canopy set up at a Hindu wedding venue for the bride and groom to sit throughout the ceremony. Parul drops a bombshell about the past later.
2/04/2021: Friday
Episode 113
Meenakshi forces Kunal to marry the woman he does not love. Abir pressures him more by calling him a coward when the wedding procession arrives at the Maheshwari mansion.
Episode 114
Mishti prepares to board the plane while everyone at the wedding venue gets ready for the Jaymala rituals. On the other hand, Kunal is upset by Abir for rushing to the airport on a horse.
3/04/2021: Saturday
Episode 115
Mishti and Abir profess their love for one another. Kunal threatens to get back at Meenakshi, and an unexpected event interrupts the wedding.
Episode 116
Abir and Mishti infuriate Kunal when they show up at his wedding. Kunal whispers in Mishti's ear in front of Kuhu's Vidaai. Her face reveals that she is shocked by whatever he is telling her.
4/04/2021: Sunday
Episode 117
Rajshri requests a favor from Vishambhar after Vishambhar announces shocking things about Mishti. Kuhu is disappointed by Kunal's irrational decision on their wedding night.
Episode 118
Abir and his girlfriend engage in silly arguments, and Kuhu blames Mishti for her miseries. The family prepares to take part in the paghphera ritual.
5/04/2021: Monday
Episode 119
Kunal orders Kuku to tell the family the truth about their marriage. Meanwhile, Mishti and Abir enjoy their romantic time. Mishti notices sadness on Kuhu's face and tries to comfort her.
Episode 120
Kuhu's utterances make Mishti feel guilty that her presence is ruining Kuhu's marriage. She cancels her date with Abir to deal with her emotions. Varsha demands the truth from Kuhu about her marriage.
6/04/2021: Tuesday
Episode 121
Kunal gives Mishti a sweet surprise, and Kuhu threatens to defame Kunal with false allegations if he fails to fulfill her demands. Will Mishti pass Abir's test of love?
Episode 122
Abir challenges his girlfriend to propose to him before the entire family. Mishti later suspects something is wrong between Kunal and Kuhu.
7/04/2021: Wednesday
Episode 123
Abir and his girlfriend compete against Kunal and Kuhu in a dance competition. Kuhu feels jealous of the closeness between the other couple and wishes things were similar in her marriage. Meenakshi later threatens Mishti.
Episode 124
Mishti proposes to Abir during the matki tod competition. Kuhu's jealousy leads to an accident. Her actions create a loop home for Kunal to demand a divorce.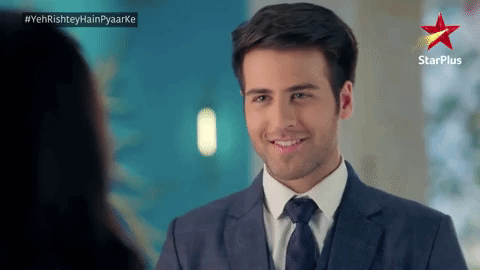 8/04/2021: Thursday
Episode 125
While Kunal and Kuhu argue, Abir tries to contact Mishti over the phone in vain. Abir cannot help but spend more romantic time with his woman when he finally finds her.
Episode 126
Abir tries to confide in Mishti the shocking things he witnessed Kunal doing in the other room.
9/04/2021: Friday
Episode 127
After consulting his lawyer, Kunal takes a rush decision, unaware that Abir is planning to send him and Kuhu on their honeymoon.
Episode 128
Abir disguises himself to spice up his romance with the love of his life. The Raajvanshs family celebrates Ganesh Chaturthi later, and Meenakshi warns a stranger to stay away from him.
10/04/2021: Saturday
Episode 129
Mishti and her man travel to Mumbai. She spots Meenakshi and wonders what he is doing in the same city. Meanwhile, Kuhu confronts Kunal for behaving strangely.
Episode 130
Mishti plans a romantic surprise for Abir during the Ganesh Puja ceremony. Kunal scolds Mishti, and Abir's stunt endangers his life.
11/04/2021: Sunday
Episode 131
Mishti tries to help Abir fulfill Kunal's challenge. Meenakshi suspects something is amiss when he feels uneasy.
12/04/2021: Monday
Episode 132
Abir and his girlfriend rescue a drowning stranger even though it was a risky thing to do. Kunal argues with Kuhu after he saves Meenakshi from an accident.
Episode 133
Meenakshi accuses Parul of hurting Kunal, and Kuhu overhears Kunal's shocking conversation with someone later. Vishambar gifts Rajshri a golden necklace.
13/04/2021: Tuesday
Episode 134
Kuhu overhears Mishti advising Abir to prepare Kunal's favorite meal as a way of reconciling with him. She cautions Kunal about Abir and Mishti's plan.
Episode 135
The Maheshwari family is upset with Mishti and her man when they hug each other in an open place. Varsha gives Mishti a challenge.
14/04/2021: Wednesday
Episode 136
Abir reconciles with Kunal, and Kaushal and Yashpal inform Meenakshi about Mehul's arrival. Later, Abir persuades Vishambhar to support his relationship with Mishti.
Episode 137
A strange call upsets Abir, and Meenakshi warns Mehul of the consequences of meeting Abir and Kunal, but he has made up his mind.
15/04/2021: Thursday
Episode 138
Abir eavesdrops on a shocking conversation between Meenakshi and Yapal. Meanwhile, Parul and Meenakshi become friends. Kuhu suspects Kunal is engaging in suspicious activities.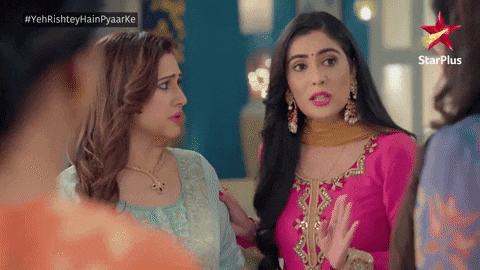 Episode 139
Abir demands Meenakshi to confess the truth about his father's whereabouts. Abir decides to look for his dad while Mishti rescues Mehul from Laxman's goons.
16/04/2021: Friday
Episode 140
Mishti stumbles on startling secrets about Mehul while trying to pack Abir's belonging for the upcoming journey. Why is he going to Mumbai? Meenakshi takes a vow.
Episode 141
While Mishti is trying to reach out to Abir to tell him what she discovered, he learns that a spy is tracking his moves. He takes his family by surprise by deciding to leave home abruptly.
17/04/2021: Saturday
Episode 142
Mishti brings in an unexpected guest for Abir while he is preparing to leave the house. Will the guest convince him to stay for a while longer?
Episode 143
The Maheshwaris worry about Mishti's safety, while Mehul informs Abir about the past. The family later surprises Abir with a birthday party.
18/04/2021: Sunday
Episode 144
Kuhu doubts Kunal's apology to e sincere, and Mehul shocks Abir with another confession. Mishti is double-minded about attending Abir's birthday party.
Episode 145
The Maheshwaris join the party, thanks to Meenakshi for putting everything in place for the event. Mishti attends the party and accidentally overhears Meenakshi and Yashpal's conversation.
19/04/2021: Monday
Episode 146
Abir and Mishti talk in private, and angry villagers attack and assault Mehul. His confession leaves the family languishing in shame and shock.
Episode 147
Kunal gives Meenakshi a solemn promise, and Mehul overhears Kuhu's conversation with Jasmeet. Abir talks to Jasmeet about the past a few days later.
20/04/2021: Tuesday
Episode 148
Mehul has a hidden agenda for taking Abir to the Maheshwari house. Abir breaks the shocking news to Meenakshi and Yashpal.
Episode 149
Abir's family members turn their back on him, and Kunal takes a drastic decision when Kuhu confronts him for siding with Abir.
21/04/2021: Wednesday
Episode 150
Abir dresses Mishti beautifully before they head out for the Dandiya night. The Raajvanshs also show up at the event unaware that Meenakshi's life will be in danger.
Episode 151
Kunal gives Kuhu the divorce papers. Later, Mishti slaps Kunal and exposes his real character in front of Abir and the entire family.
22/04/2021: Thursday
Episode 152
Mishti's words hurt Abir, and Meenakshi reassures Parul that everything will fall back into place. Abir offers to help Mehul when he needs him.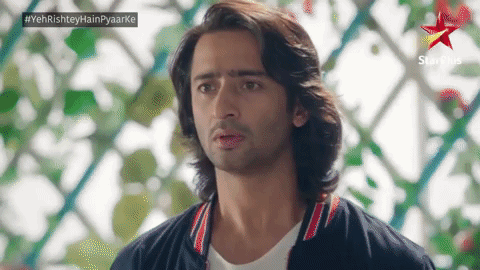 Episode 153
Abir realizes his mistakes when he reads Mishti's love letters. He pours his heart out to Kuhu as she prepares to leave the Raajvansh house.
23/04/2021: Friday
Episode 154
Abir takes Mehul's advice and opens up to Mishti. The truth behind Meenakshi's stolen necklace comes out.
Episode 155
Mishti spots Mehul wearing the same necklace during the Dussera celebrations. Abir is shocked when Meenakshi proposes something about his marriage.
24/04/2021: Saturday
Episode 156
Mehul drags Kunal into the plan he has for bringing down Meenakshi, and Kunal makes a firm decision against Mishti, leaving everyone wondering what he is up to.
Episode 157
The Maheshwaris deliberate upon Abir and Mishti's marriage proposal. Will they accept or reject it? Mehul challenges Meenakshi, and Abir's decision stuns the Raajvanshs.
25/04/2021: Sunday
Episode 158
Mishti speaks to Meenakshi about Abir's sudden decision, and Mehul reveals his honest intentions to Meenakshi.
Episode 159
Mishti sneaks into Meenakshi's cabin, unaware that Laxman, Meenakshi's secret informer, has seen her. Jugnu gives Abir a tempting request.
26/04/2021: Monday
Episode 160
Mishti's unexpected decision shocks and worries the Raajvanshs. Abir surprises the love of his life later, and Meenakshi scolds Mehul.
Episode 161
Mishti comes up with a brilliant idea, and Mehul sneaks into the Mishbir house. Yashpal gifts Mishti something special.
27/04/2021: Tuesday
Episode 162
Mishti pretends to be on the same page with Abir's decision, and Kunal refuses to celebrate Karva Chauth with Kuhu. Mishti visits Rajgad later to investigate the truth about Mehul.
Episode 163
Kunal spots Kuhu with a man at a restaurant, not knowing that he is Abir. Abir is only offering her emotional support and nothing more. Mishti sneaks into Mehul's abandoned house.
28/04/2021: Wednesday
Episode 164
Kuhu waits for Kunal to accompany her to the Karva Chauth event. The Raajvanshs arrive at the Maheshwari's for the event, and Mishti collapses in front of everyone while performing the rituals.
Episode 165
Abir is disappointed in Mishti for investigating things behind his back and lying to him. Kuhu is irritated by Kunal's big surprise to his family.
29/04/2021: Thursday
Episode 166
Parul confronts Mehul about his intentions, and Kunal assures Meenakshi he will accomplish her wishes. Meanwhile, Abir and Mishti get romantic on the bus.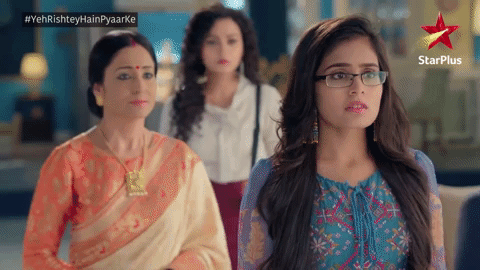 Episode 167
Mishti requests Rajshri's permission to go to Rajgarh, and Abir's unexpected move deeply wounds Meenakshi's heart.
30/04/2021: Friday
Episode 168
Meenakshi begs Mishti to save Abir from Mehul. Kuhu throws tough questions at Mishti in front of Abir's family.
Episode 169
Mehul gives her man a present. Meanwhile, Abir feels guilty for hurting his family, and Kuhu lies to Rajshri on Mishti's behalf as Mishti sneaks out of the house.
Kuhu and Kunal
Kunal disappoints his wife on their wedding night. Moreover, he seizes the opportunity to demand divorce when Kuhu's jealousy-driven mistake stirs chaos in the family. Kuhu blames Mishti's presence as the sole reason her husband wants nothing to do with her. Abir plans to send them on a honeymoon. He and Mishti are helping Kuhu to get close to her husband, but nothing seems to work.
Abir and Mishti
Besides having to deal with Kunal and Kuhu, Abir is looking for his father, who he believes is in Mumbai. Meenakshi pleads with Mishti to save Abir from Mehul. Mishti already knows Mehul's devilish intentions. She does a great job playing detective by sneaking into Mehul's abandoned house to investigate more about him.
Were you delighted by Sacred Relationships teasers for April 2021? There is more entertainment to come. Watch the show on Star Life every day at 19h00 and 19h30. Star Life is Channel 167 on DStv and Channel 23 on GOtv.
READ ALSO: New! The Estate teasers for April 2021: What is the new show about?
Briefly.co.za got to the bottom of some enticing mysteries in the new show named The Estate. The show has several Isibaya and Isidingo actors.
In the recently published The Estate teasers for April 2021, Martin tries to move on with Tessa after Grace's death in vain. Will he ever love someone else as deeply as he loved Grace?
Source: Briefly.co.za