Strange Love Teasers for April 2021: Shlok marries Astha
Strange Love on StarLife gets more entertaining in April episodes. Some characters profess their love for each other and later get married. However, a lot of obstacles await to disrupt their happiness. Below are the Strange Love teasers for April.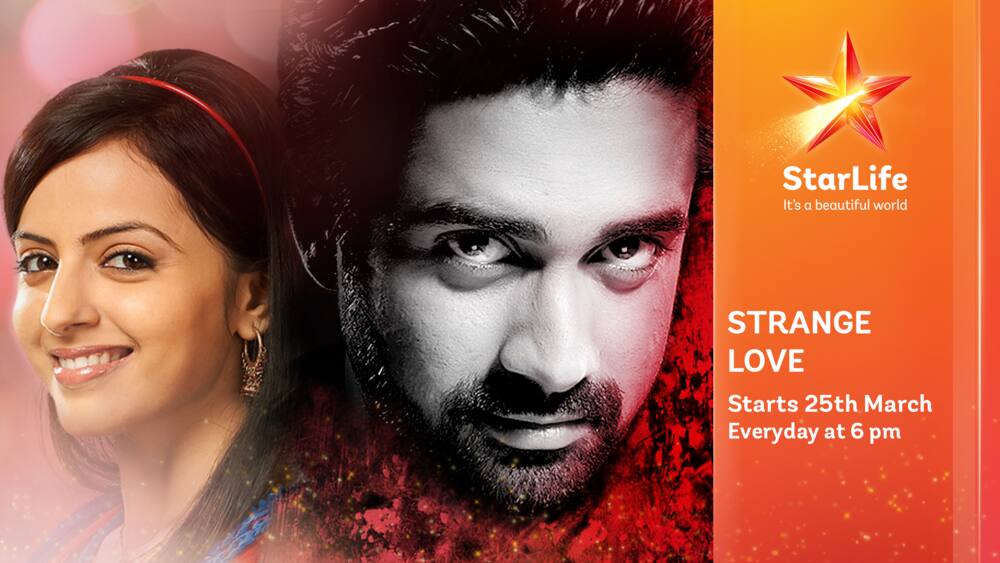 Jyoti does not want to go back to her in-laws' house with Abhay, but Anjali forces her to return, unaware of what she is facing. On the other hand, Shlok makes a shocking revelation that leaves his love with many unanswered questions.
Strange Love teasers April 2021
The twist in Strange Love April episodes is sure to keep fans glued to the screen. How to ease the tension that exists between the Kirloskar and Agnihotri families? Here is what is coming up.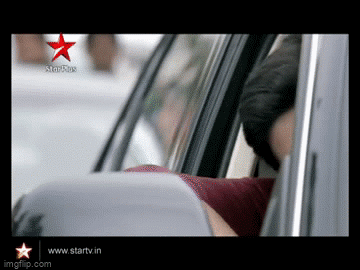 Thursday, 1/4/2021 (E15 and E16)
Astha is happy to get a job, but she reports to work late on her first day. Niranjan makes Shlok aware of his plans to hold his wedding anniversary and silver jubilee celebrations together.
Astha is not willing to take care of the silver jubilee celebrations of the Agnihotri Institutions, but she is forced to handle it. Shlok later gets blessings from people at the nursing home.
Friday, 2/4/2021 (E17 and E18)
Astha makes Magesh and Mangala believe that her social service will make the company famous. Anjala later informs Avadhoot about her dissatisfaction with Astha's actions. Shlok tells Astha that the nursing home will be his the following day.
Shlok hands back the property documents to the old people and tells them that the home is theirs, a decision that delights Astha. She later gets orders from Shlok to present the progress reports before evening.
Saturday, 3/4/2021 (E19 and E20)
Mangala asks Astha to present to the Agnihotri family a model of the stage and seating position. Later, Anjali explains why she hates the model. Shlok wants Astha to hand in the report in 30 minutes.
Astha is uncomfortable when Shlok comes closer, and she decides to have a paper cutter nearby for self-defence. Later, there is a heavy downpour, and she gets an auto-rickshaw to go home.
Sunday, 4/4/2021 (E21 and E22)
Shlok drops Astha home, and her family is scared, but she informs them that he saved her. Later, she gives him a call to thank him, but he asks her to focus on her work.
Anjala gives Astha orders regarding the silver jubilee celebrations. She later goes to Shlok's bedroom, and he touches her hand while asleep. Anjala and Shlok accost her for going into his room. Shlok and Astha later have differing views about gender equality.
Monday, 5/4/2021 (E23 and E24)
Astha does not want to come into contact with Shlok. Elsewhere, Niranjan wants Shlok to take coconut and saree offerings to the family goddess. Mangala gives Astha some work to do, but Shlok asks her to go with him to Kolhapur.
Niranjan tells Anjali that Astha accompanied Shlok. Later, the two are forced to stay at a hotel due to an impassable road. Shlok books two rooms, but Astha's room door fails to open, and Shlok gives her his room.
Tuesday, 6/4/2021 (E25 and E26)
Avadhoot tells Shlok to look after Astha. Later, he asks the girl to put on the saree, which was meant for the offering.
The hotel room door finally opens. Elsewhere, Sojal accidentally spills food on the floor, and unhappy Anjala orders her to make the place clean.
Wednesday, 7/4/2021 (Episodes 27 and 28)
Astha takes care of Jyoti, who is unconscious, and takes her home with the help of Jyoti's mother-in-law. She later finds out that Jyoti has undergone an abortion. The thought of Swati, Shlok's ex-girlfriend, makes him angry as he looks for Astha.
Astha is not ready to forgive Shlok after acting inappropriately with her. Later, Shlok and Niranjan ask Anjala to stop meddling in Shlok's personal issues. Astha is depressed after finding out that she has been fired.
Thursday, 8/4/2021 (E29 and E30)
Astha makes up her mind to sue Shlok for firing her without notice, but he brings back her position. Shlok accosts Anjali for the job termination decision. Later, Abhay and Anjali join forces to plan against Astha.
Abhay is angry with Jyoti's decision to go away from home without informing him. Later, a goon attempts to end Astha's life, but Shlok arrives in time and saves her. After finding out that Anjali is responsible for the attempt on Astha's life, Shlok decides to cut ties with her. Niranjan is also mad at Anjali for what she did.
Friday, 9/4/2021 (E31 and E32)
Shlok and Astha go for a site visit together, and he informs her about Anjali and Niranjan's marriage. Later, Astha receives orders from Kalindi to resign from her job.
Astha's grandmother asks Kalindi to stop meddling in her granddaughter's office work. Shlok tells Niranjan that he is happy with the way Astha handled the event planning. Niranjan instructs Anjali to invite Astha and her folks. Later, Astha's workmates make fun of Shlok in her presence.
Saturday, 10/4/2021 (E33 and E34)
Anjali asks the Kirloskar household to join them for the puja. Meanwhile, Astha gives Mangesh her resignation letter. Later, Anjali pretends that she wants what is best for Astha in Avadhoot and Kalindi's presence.
Astha accosts Shlok for refusing to let her leave the organisation while Mangesh tells her that she should give a one-month notice for job resignation. Elsewhere, Anjali tells Niranjan that they should consider getting Shlok a wife. Later, Astha receives a saree gift from Shlok.
Sunday, 11/4/2021 (E35 and E36)
After refusing to put his signature on the plot documents, Niranjan decides to give Avadhoot a transfer. Later, Anjali and Niranjan are infuriated after noticing that Astha's name appears together with theirs on the invitation card. Shlok wants Astha to quit the job when the event is over.
Shlok carries Astha after she hurts her leg. Later, Astha finds out from Sojal that Tania and Shlok are getting married. Anjali is mad at Astha for not following her orders.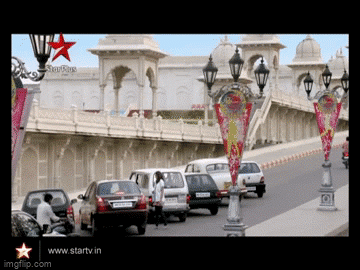 Monday, 12/4/2021 (E37 and E38)
Anjali informs Kalindi about Shlok's marriage with Tania, and Kalindi tries to make Astha feel better. Later, Shlok announces his intention to marry Astha at the event.
Kalindi is infuriated after Anjali abuses Astha while Shlok's behaviour angers Niranjan. Niranjan seeks forgiveness from Anjali for Shlok's troubles. Later, Shlok tells his family about his intention to talk to Astha.
Tuesday, 13/4/2021 (E39 and E40)
Astha tells Kalindi and Avadhoot that she is ready to tie the knot with Shlok and Avadhoot gives his approval. The wedding date is set.
The Kirloskars hold a discussion regarding the marriage of Astha. Later, Anjali tells Astha that she should come home to fulfil the Agnihotri family traditions before the wedding.
Wednesday, 14/4/2021 (E41 and E42)
Astha is late and asks Anjala to pardon her. After learning the customs, Anjali asks Astha to ensure she puts on a saree from that day onwards.
The engagement date is fixed. Later, Anjali is angry when Kalindi fails to follow the engagement traditions.
Thursday, 15/4/2021 (E43 and E44)
The Kirloskar and Agnihotri households take part in the engagement ceremony. Later, Anjali purposely ruins her saree and accuses the Kirloskars of giving her a torn saree. Kalindi gives Astha details of her first marriage.
Anjali introduces Jyoti to Astha. Later, Jyoti begs Astha not to reveal details about her husband to Anjali. Astha discloses Jyoti's pregnancy termination to Shlok, and angry Anjali asks her to stop meddling in Jyoti's life. Jyoti does not reveal the truth about abortion to Shlok.
Friday, 16/4/2021 (E45 and E46)
Sulabha is angry at Astha and blames her for destroying Jyoti's life. On the other hand, Avadhoot reveals to Kalindi that Niranjan is forcing him to put his signature on the papers. Sulabha is infuriated by Jyoti's decision to disclose the truth to Astha while Astha discloses a video recording that shows Sulabha's confession to the Agnihotris.
Kalindi panics upon reading a threatening letter meant for Astha. Sulabha tries to prove to the Agnihotris that she is innocent and is later forced by Shlok to ask Jyoti for forgiveness.
Saturday, 17/4/2021 (E47 and E48)
Avadhoot reveals details of the threatening letter to Niranjan. Later, Shlok tries to jump off a cliff to show how much he loves Astha. Kalindi wants Sojal to give her details regarding the first marriage of Shlok.
Avadhoot refuses to put his signature on the land acquisition documents, and Shlok later tears the documents. Niranjan asks Kalindi and Avadhoot for forgiveness and even invites them for puja.
Sunday, 18/4/2021 (E49 and E50)
The astrologer tells Niranjan that Astha and Shlok's horoscopes are not a match, but he does not reveal this to anybody. Later, angry Kalindi breaks the marriage because of Anjali's insults to the Kirloskar family.
Avadhoot and Kalindi inform Niranjan of their decision to cancel the wedding, but Shlok tells Niranjan that they already tied the knot in a temple.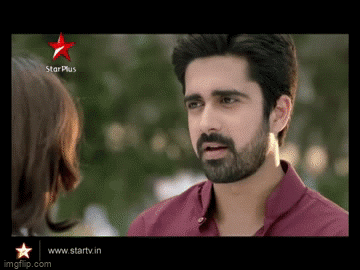 Monday, 19/4/2021 (E51 and E52)
The Kirloskars and the Agnihotris do not approve of the marriage and want a formal ceremony. Elsewhere, Sojal tries her best to bring peace between Anjali and Kalindi but it is unsuccessful.
Astha's present does not please Shlok. Later, Anjali gets emotional after spotting an aged couple as they bring back her parent's memories.
Tuesday, 20/4/2021 (E53 and E54)
Angry Anjali orders Astha to go home and throws insults at her family. Astha gets a slap from Kalindi for going to see Shlok. Later, Anjali asks Astha's family to join them for Laxmi Puja.
Anjali has a sprained ankle, and Astha tries to help her, but she insults her and Kalindi. Astha later finds out that Anjali was pretending to be hurt, and she accosts her.
Wednesday, 21/4/2021 (E55 and E56)
Astha tries to put off the fire on Anjali's saree with water, but she is abused by Jaya and Anjali. Shlok asks Jaya to get out of the house. Later, Astha prepares pooran poli for the family, but Sojal alters it.
Shlok tells Astha the meal is too sweet but is happy, and he does not let Anjali make any comment. Later, Astha is admonished by Anjali for putting on the lehenga-choli to celebrate Mehndi, but Kalindi comes to her rescue.
Thursday, 22/4/2021 (E57 and E58)
Astha's family members arrive at the wedding venue late and are reprimanded by Avadhoot and Anjali. Later, Avandhoot is surprised after getting a transfer letter. Niranjan accepts to help after Kalindi asks him.
During the wedding ceremony, Anjali's parents arrive, and she is angry with Astha for sending them an invitation. Later, Shlok does not want to get blessings from Anjali's parents as they earlier abused his father.
Friday, 23/4/2021 (E59 and E60)
Angry Shlok asks Astha to stop associating with Anjali's parents, or he will leave her. Later, Niranjan tells Avadhoot that he will take care of Astha. Shlok reveals that Astha's name will remain unchanged.
Anjali asks Astha to remain in Jyoti's room until the end of the Satyanarayan puja. Later, Bharat tries to comfort furious Shlok while the site of her parents' presents makes Anjali depressed.
Saturday, 24/4/2021 (E61 and E62)
Anjali gets angry when she finds Astha in Shlok's room, but Shlok defends her. Anjali asks Astha to keep off her personal issues and makes Niranjan aware of what is happening.
Shlok asks Astha to be the one to present the award to him, but Anjali scolds her. Later, Astha invites her parents to join them for the Satyanarayan Puja.
Sunday, 25/4/2021 (E63 and E64)
Astha makes Anjali aware that she asked her parents to join them for the puja, but angry Anjali tells them they are not invited. However, Shlok tells them that they are invited.
Tai and Anjali give Astha punishment for ruining the mandap, and Shlok offers to carry out the punishment with her. Niranjan asks Anjali to educate Astha on all their family customs.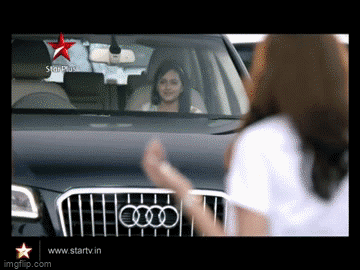 Monday, 26/4/2021 (E65 and E66)
Anjali's shocking behaviour worries Astha's folks while Jyoti is not willing to go to her in-laws' home, but Anjali reprimands her for it. Later, Astha and Shlok have a happy time together.
Shlok destroys the necklace he gifted Astha and reveals that he hates her. The revelation shocks her.
Tuesday, 27/4/2021 (E67 and E68)
Shlok asks Sojal to educate Astha on the family customs. Shlok pretends to care for his wife in the presence of his family.
The family gives Astha the presents after the Agnihotri tradition, while Abhay wants his mother to bring Jyoti home. Astha does not want to eat, and Sojal informs Anjali. She has not stopped thinking about her husband's shocking behaviour and tries to get answers from him.
Wednesday, 28/4/2021 (E69 and E70)
Shlok discloses the reason for his behaviour at the temple and says that all he did was part of his plan to seek revenge for his father's insults. Astha makes up her mind to leave the house, but he does not let her.
Shlok reveals to Astha that he now has enough evidence to expose Avadhoot's corrupt ways. Astha offers to help Bharat to make preparations for Kavya's birthday celebrations.
Thursday, 29/4/2021 (E71 and E72)
During the birthday celebrations, Bharat hands Astha and Shlok their honeymoon tickets. Jyoti does not want to return with Abhay, and Shlok defends her and asks the family to respect her decision.
Jyoti half-heartedly returns with Abhay after Anjali orders her. Abhay later confiscates her jewellery and beats her. Elsewhere, Avadhoot is bothered by the inquiry carried out at his department while Astha lies to her grandmother regarding her well-being.
Friday, 30/4/2021 (Episodes 73 and 74)
Astha looks for the evidence that Shlok has against her father, while Abhay is angry when he discovers Jyoti is calling Astha. Anjali is annoyed when Astha prepares food without seeking permission and reminds her of their family customs.
Astha prepares the meal again, and Niranjan compliments her cooking and wants to know why she is disturbed. Shlok asks her to shut up. Elsewhere, Abhay and his mother work together to plan against the Agnihotris.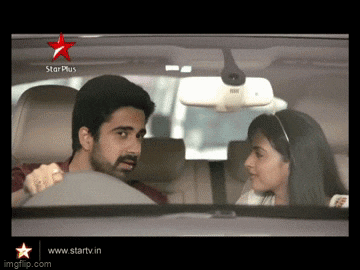 Astha
She genuinely loves Shlok and is happy to get married to him. However, she faces opposition from Anjala, who cannot stop insulting her family. After marriage, things take a tragic turn when Shlok reveals that he does not love her and only married her to seek revenge. How will she cope with it?
Jyoti
After terminating her pregnancy, she is not willing to return to her in-laws' house. However, Anjali orders her to go back. She is later beaten by Abhay, who is working with his mother to plan against the Agnihotri household. Will Anjali find out the truth when it is too late?
From the above Strange Love teasers for April 2021, things are getting tense between the Agnihotri and Kirloskar families. Catch the drama on StarLife every Monday to Sunday at 6.00 p.m.
READ ALSO: Binnelanders Teasers for April 2021: Why is At acting fishy?
Briefly.co.za highlighted the drama you should expect on the Binnelanders TV series in April 2021. The clinic is busy as medics try to save lives but have troubling personal issues that they need to take care of.
Tracy is happy because Kyla is coming back. However, her excitement is ruined when she discovers something unsettling about her daughter. How will she ensure that the mother-daughter relationship is not strained? Read the Binnelanders teasers for more.
Source: Briefly News