Arendsvlei Teasers for April 2021: Daniel finds himself in a dark place
The Arendsvlei drama series is a potpourri of plots and social themes, including murder, depression, unwanted teen pregnancy, and revenge missions. This drama series offers its viewers a series of educative and entertaining actions. Will Langes be found guilty of Monique's murder, and how much trouble will Daniel get into because of his article on human trafficking? These April Arendsvlei teasers prepare viewers for what to expect.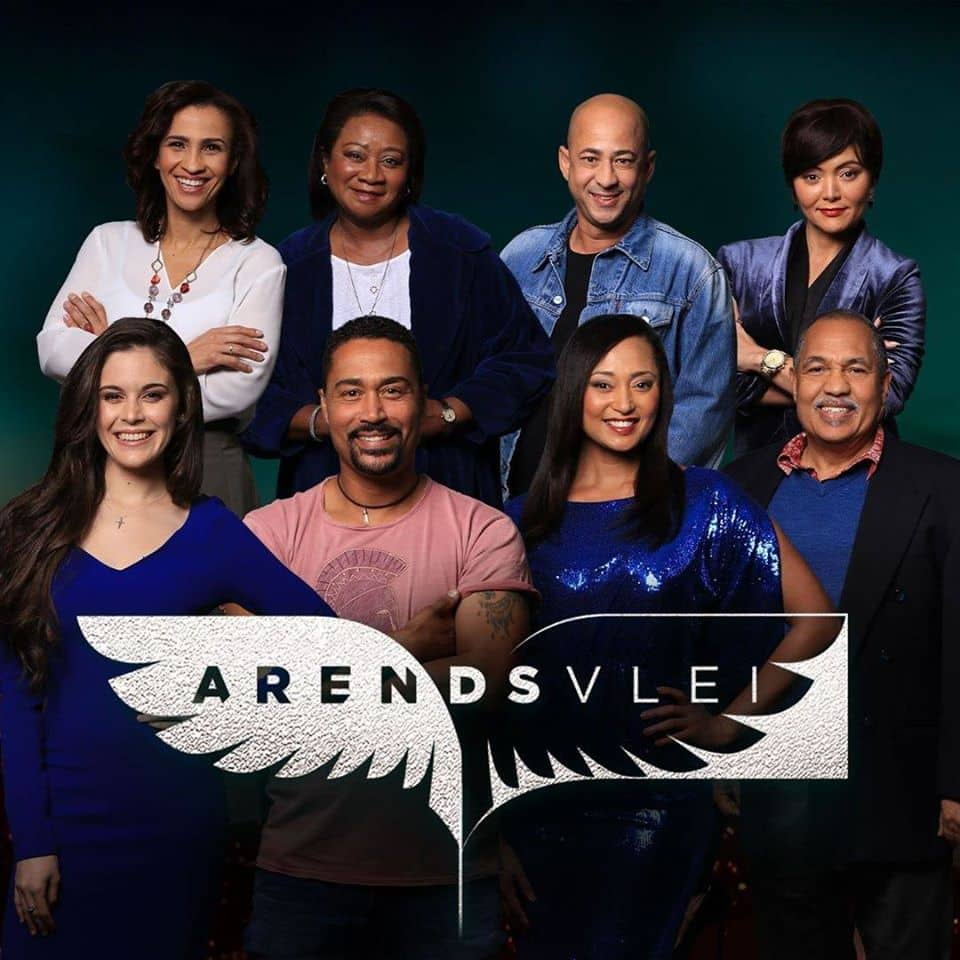 The Arendsvlei South African soap opera sets in modern Cape Town, South Africa. Watching this series is never a waste of time, considering the plot twists and suspense that viewers are guaranteed. The cast of Arendsvlei Showmax presents watchers with fascinating actions. Catch a glimpse of the show before the official broadcast.
Arendsvlei April 2021 teasers
Watching the episodes of Arendsvlei for this month may be the answer you need to the questions bothering you based on last month's episodes. Nevertheless, will Angelique regain her freedom with the help of Daniel? How will Candice get back to her former life with or without therapy? Find out more here.
Episode 108 – Thursday, 1st of April, 2021
Karelse, Krige, and Jake decide to rescue the abducted kids, but the real scare is if they can carry out the mission before it gets too late. Dorothy's speech successfully fools everyone at Candice's vigil, except Anton, who suspects that it is unreal.
Episode 109 – Monday, 5th of April, 2021
Karelse and Krige are taken aback by their discovery, while Arendsvlei finds it hard to come to terms with the news surrounding Candice's abduction. Langes pleads for another opportunity while Anton gets ready for battle.
Episode 110 – Tuesday, 6th of April, 2021
Angel seeks her father's support desperately when her resumption to school after the arrest of Bompie seems to be filled with troubles. Daniel does not know how to react to the new article that Julius orders him to work on, while Langes only hopes that Debra will give him another opportunity to love her the right way, even as he attempts to settle his feud with Anton and Cardo.
Episode 111 – Wednesday, 7th of April, 2021
Daniel reveals news that may possibly solve the human trafficking problem, while Krige and Karelse are skeptical about everything that has to do with Deila.
Episode 112 – Thursday, 8th of April, 2021
Krige and Janice discover the difficulty of their current situation, while Daniel reveals the whole truth to Angel, and the information shocks her.
Episode 113 – Monday, 12th of April, 2021
Daniel's attempts to rescue Angelique, whose life is in danger, maybe futile if he is not fast about his plans. Janice discovers another dimension to Lionel's personality, and Langes continues seeking ways to restitute for his past misdemeanours.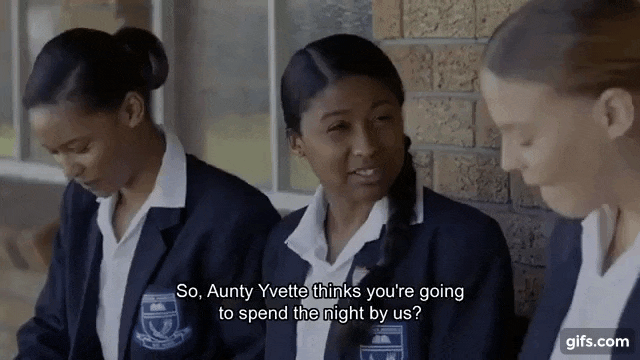 Episode 114 – Tuesday, 13th of April, 2021
Lee-Roy plays a supportive and inspiring companion when Lionel starts to feel depressed and uninspired. Candice refuses to accept anyone's assistance even though she is in a challenging position. Everyone accepts the news and reality of Angelique and Dorothy's disappearance.
Episode 115 – Wednesday, 14th of April, 2021
Layla and Mielies are in the process of organizing a fundraiser, while Candice does not find it easy adapting to life at home.
Episode 116 – Thursday, 15th of April, 2021
When Lionel gets wind of the talent show that Layla and Mielies have organized, he decides to participate. Langes sets his plot into motion to prove his innocence to Anton regarding the murder of Monique, while Yvette's discovery in the bathroom gets her furious.
Episode 117 – Monday, 19th of April, 2021
Langes does not relent in proving his innocence, and Daniel is in a challenging position, while Candice is beginning to feel the pressure.
Episode 118 – Tuesday, 20th of April, 2021
Daniel receives appealing news concerning his article, while Alta-Marie and Candice hit the goldmine concerning her therapy. Then, Layla and Mielies find a saviour in Ronel.
Episode 119 – Wednesday, 21st of April, 2021
Daniel's suspicion about being trailed increases to the point of conviction, while Lionel discovers new inspiration for his performance with Lee-Roy. Candice seeks to get back to the kind of life she is used to.
Episode 120 – Thursday, 22nd of April, 2021
Karelse gets news about Daniel's likely threat through Beatrice, although Daniel thinks there may be nothing to the threat. Anton may have to discuss Monique's murder with Parra based on Lange's advice.
Episode 121 – Monday, 26th of April, 2021
Layla and Mielies are happy about the information concerning Candice, while Janet receives a patient at the final week of her matric exams. The Cupid's house residents are anxious, and they now have more than one surprise visitor in the house.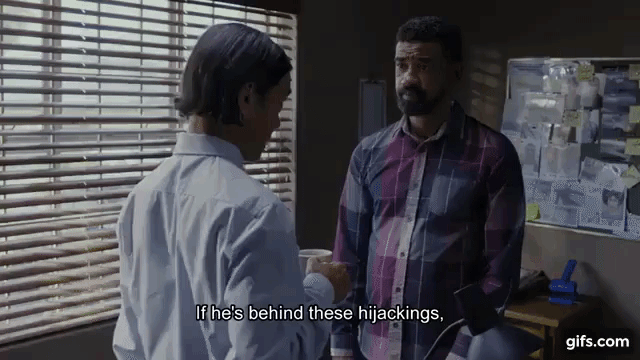 Episode 122 – Tuesday, 27th of April, 2021
Beatrice has this persistent and odd feeling that the house is under surveillance. Lionel attempts to curry Janice's sympathy using his bruises, but it does not work out in his favour. Yvette looks forward to having a conversation with Parra because he had witnessed Monique's dying moments.
Episode 123 – Wednesday, 28th of April, 2021
Lionel attempts to reconcile with Janice, while Langes assists Debra with a knotty task. Meanwhile, Daniel is in a state of confusion concerning Jake and Beatrice.
Episode 124 – Thursday, 29th of April, 2021
How will the farewell party in honour of the students of the night school turn out? Will it end with or without chaos? Caleb seems surprisingly affected by Krige's presence, and Daniel receives a life-shattering message.
Daniel
Daniel has mixed feelings about the article assigned to him, but working on it seems to lead him to a series of information that may be vital in the fight against human trafficking. He puts himself at risk when he tries to rescue Angelique against all odds. In the end, he receives soul-lifting news about his article, although he becomes paranoid because he starts to feel like someone is trailing him.
Langes
Langes's love affair with Debra looks like it has hit rock bottom, but he will not give up easily, so he begs for another chance with her. As if that is not enough, he is later accused of being privy to the murder of Monique, and he must do everything to prove that he is not guilty. At some point, he rekindles the relationship with Debra by helping her solve an arduous task. But then, how will he prove his innocence to Anton and others?
The Arendsvlei teasers you have read so far must have prepared your mind for what to expect this month. Do not miss the show as the episodes broadcast on kykNET & Kie at 20h00 from Mondays to Thursdays.
READ ALSO: Uzalo Teasers for April 2021: MaNgcobo hits a major stumbling block
The teasers for Uzalo soapie series are finally out! As published by Briefly.co.za, MaNgcobo encounters several obstacles that threaten the success of the planned heist.
However, she is undeterred in her quest to carry out her plans, and in collaboration with other gang members, she fine-tunes her plans to ensure a hitch-free operation. Find out what becomes of her eventually.
Source: Briefly News