Zuba 3 Teasers for April 2021: Why is Zuba questioned by cops?
Zuba has been on the air for a very long time and for a good reason. The show slowly hooks anyone who is watching it, and you cannot get enough of it. The story is about Zuba, a rural girl who gives up on her dreams and aspirations to work for a wealthy family and help support her own family.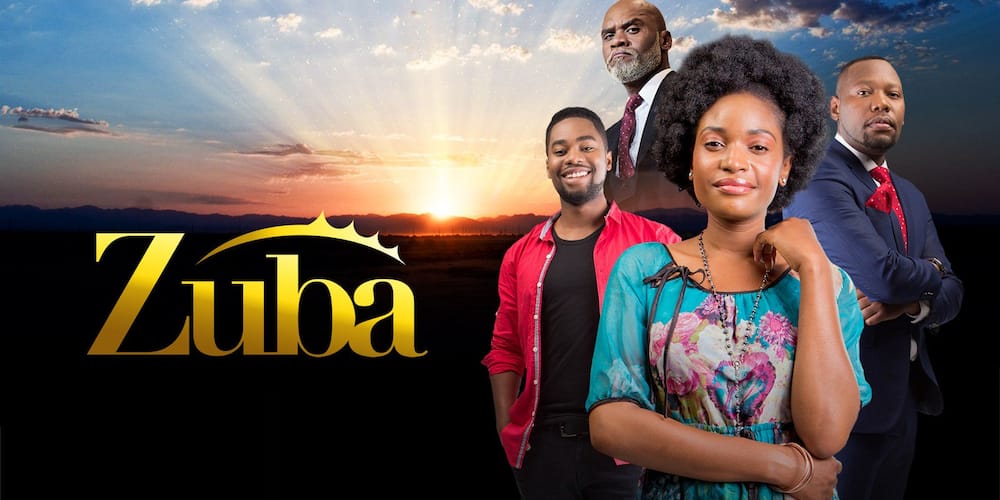 Zuba season 3 focuses on Zuba settling in her life as the wife of Thando and the issues they face as a couple. What will she do when she gets information that Thando has been with another woman? How will she react when Thando goes missing. Learn about all that in the teasers below.
Zuba 3 teasers for April 2021
The newlywed couple has just arrived home from their honeymoon, but there is trouble in paradise. Thando goes missing and is nowhere to be found; the police question Zuba, and so much drama happens this April. Find out more in the Zuba 3 April teasers below.
Thursday, 1st April 2021
Episode 71
As Zuba and Thando come back to reality from their honeymoon, Niko, an undercover officer, informs the cops that Yemba's was murdered.
Episode 72
Mwiza comforts Thando, telling him not to be anxious; otherwise, they will lose everything. Later, Zuba questions Thando about the cuffs and women's undergarments from Wana as a gift.
Friday, 2nd April 2021
Episode 73
Zuba is stunned when he receives the official court document stating that Yemba's body is to be dugout. Meanwhile, Joshua urges Thando to explain to him what problems he is facing.
Episode 74
Thando and Phingiwe are devastated when they learn what will happen to Yemba's body. This causes a strain on Zuba and Thando's relationship.
Saturday, 3rd April 2021
Episode 75
Zuba signs documents that place Yemba's estate under Jemimah to prevent his body from being dug up, but they do not make it in time.
Episode 76
Zuba is concerned when she makes a phone call to Thando, and he is not available. Elsewhere, Jemimah discovers that she has all of Yemba's property except for the unsuccessful GMB.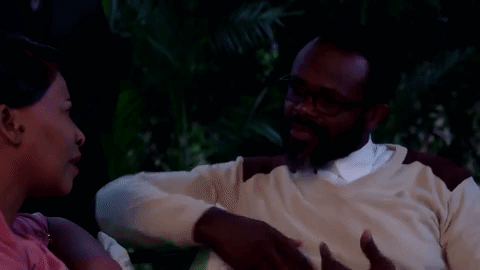 Sunday, 4th April 2021
Episode 77
Jemimah shows up at the Sosala home to get Yemba's vehicle as Natasha and Wana argue over the missing Thando. Jaden confides in Luwi that he is concerned for Phingiwe.
Episode 78
Luwi's dead sister's memories plague her while Jaden is pushing his friends in the police unit to locate Phingiwe and Thando. Christmas is grim in the Sosala home.
Monday, 5th April 2021
Episode 79
Jaden uses Suwi to spy on Joshua's cell; at the same time, Joshua is angry with Jaden for not informing him that Phingiwe and Thando are MIA.
Episode 80
Joshua is upset when Thando blames him for being the mastermind behind Jemimah trying to kill him and Zuba. Meanwhile, Zuba powerlessly sees things go south in Niko's surgery.
Tuesday, 6th April 2021
Episode 81
Zuba is questioned by the cops over the killing of Yemba. Elsewhere, Natasha and Rick lose an event when they discover that Wana is a patron of the event.
Episode 82
Zuba confides in Sheba that Thando and Phingiwe are nowhere to be found, while Joshua blames Jaden for deliberately undermining the inquiry into Thando and Phingiwe's disappearance.
Wednesday, 7th April 2021
Episode 83
Jaden informs Zuba and Natasha to keep the fact that Phingiwe and Thando have disappeared under wraps as Mainza tells Lute off, saying that she should be sensitive to Zuba's predicament.
Episode 84
Suwi confides in Sandra about how she exploited Justo to return to Joshua. Elsewhere, Luwi makes a deal with Njenje to handle Suwi. Suwi lays off Emelia because she defended Janet.
Thursday, 8th April 2021
Episode 85
Suwi informs Joshua that he should try his best to return to Sosala Fashions before Jaden becomes the boss.
Episode 86
Joshua has a press announcement, after which Senzeni shouts at him for letting Suwi back in the home. Meanwhile, Natasha informs Suwi that she planted the muti to rescue the help.
Friday, 9th April 2021
Episode 87
Lute calls Sandra names because she was kind to Mainza. Meanwhile, Suwi is annoyed with Natasha for claiming that she grew the muti. Natasha quarrels with Joshua at the news conference.
Episode 88
Suwi makes Zuba think that many people are against her as Mainza is informed that he is cancer-free. Luwi hands Njenje a toxin to give Suwi.
Saturday, 10th April 2021
Episode 89
Njenje tries poisoning Suwi, but his plan flops. Meanwhile, Jemimah feels like something is not right with the baby. Zuba is distraught when Suwi informs her that Thando and Wana are in an entanglement.
Episode 90
Maundu interrogates Zuba about Thando going missing. Elsewhere, Njenje is anxious when Suwi pours the poisoned coffee on her; Suwi then confides in Sandra about her plan to get a baby.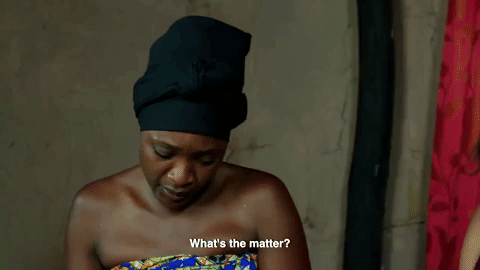 Sunday, 11th April 2021
Episode 91
Jemimah's baby does not make it. Meanwhile, Sandra leads Rick and Joshua on and informs Zuba that Thando and Wana were in a romantic fling and held her responsible for it.
Episode 92
Joshua and Wana have a plan on how to eliminate Jaden. Meanwhile, Lute attempts to get back the cash she squandered gambling. Natasha confronts Suwi.
Monday, 12th April 2021
Episode 93
Zuba runs off to the village to get clarity and locate Chipo. Meanwhile, Joshua starts his plan on finding a way into SFH.
Episode 94
Zuba is stunned when he discovers that Chipo intends on having a child with Kachepa. At the same time, Njenje looks for a tribal doctor for Luwi as Jemimah goes crazy.
Tuesday, 13th April 2021
Episode 95
Joshua informs Suwi that he is passionate about starting a family immediately. Meanwhile, Mainza saves Sandra from goons as Suwi slips away from the Sosala house to meet Justo.
Episode 96
After taking the whole night to be with Justo, Suwi slips back into the Sosala home. Elsewhere, Luwi goes to see Amai Chidoti and Kasonde makes a pass at Emelia.
Wednesday, 14th April 2021
Episode 97
Joshua forges a death certificate for Phingiwe to get to her accounts. Simultaneously, the cops take Emelia and Kasonde to the station, and they get interrogated about the abduction.
Episode 98
Zuba attempts to get Emelia and Kasonde freed from jail, but she finds herself at odds with Niko, who arrested them. Elsewhere, Joshua begins a job at SFH.
Thursday, 15th April 2021
Episode 99
Zuba angrily leaves an interview with Niko. Meanwhile, Valentine is sad when he discovers that Natasha and Rick are an item as Jemimah nurses 'her child'.
Episode 100
Suwi gets up enshrouded in hives and discovers that she stayed over at Justo's house. At the same time, Lute shocks Mainza, saying she intends on departing from Lusaka. Joshua asks Suwi about Justo.
Friday, 16th April 2021
Episode 101
Zuba bumps into Niko; meanwhile, Mainza finds out that Lute has used some of the cash that was to be used to mend the roof. When she is interrogated, she twists the conversation.
Episode 102
Jemimah has problems coming to terms with the fact that her child is not alive; she resorts to assuming that Yemba and the baby are alive and staying in her home.
Saturday, 17th April 2021
Episode 103
Joshua gets another payment demand for his cell phone. Elsewhere, Niko informs Zuba that she is suspected of being involved in the missing people's case. Joshua is stunned when Luwi is scornful towards him.
Episode 104
Her former love interest interrogates Wana; she suggests that Zuba may be involved in Thando going missing. Elsewhere, Joshua takes a loan from Chiyenge with high returns.
Sunday, 18th April 2021
Episode 105
Joshua faints, and Niko forces Tobias to tell him facts about Thando and Phingiwe's case.
Episode 106
Luwi gets checked to find out why he is tired and dizzy, Joshua accompanies him. Later, Suwi confides in Joshua that Rick went to see Natasha even if he was forbidden.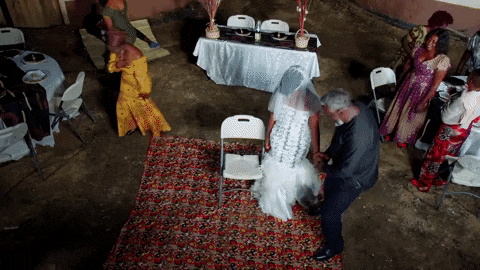 Monday, 19th April 2021
Episode 107
Zuba is angry when she finds out from Niko that her calls are being listened to. Elsewhere, Chipo confides in Mainza that Lute said she would not return.
Episode 108
Niko has the Sosala mansion under police surveillance; simultaneously, Suwi tries to slip away while Joshua takes a nap, and she is intercepted.
Tuesday, 20th April 2021
Episode 109
Kasonde makes fun of Suwi after he captures her trying to sneak from the house in clothes like for a ninja; at the same time, Suwi plans on finding implicating information on Phingiwe.
Episode 110
Zuba is choked by Niko, while his current living state angers Mainza. Justo is becoming uncontrollable while Luwi is still plotting against Suwi.
Thursday, 22nd April 2021
Episode 113
Phingiwe's return will be soon, but Jaden has his nefarious plans. At the same time, Suwi gets away from the Sosala home, Joshua finds out and gets concerned about where she is.
Episode 114
Niko looks for Phingiwe and hits a blank wall. Kasonde feels the pressure when Niko requests to use his cell. Chuule and Mainza are at odds on Chipo's dowry amount.
Friday, 23rd April 2021
Episode 115
It is Valentine's Day, and Janet just got chocolates from Hachi, and Chuule also has a secret valentine.
Episode 116
Zuba gets up and is shocked at her state. Meanwhile, Niko is angry because he has been excluded from the rescue plot. Lute returns just as Chipo is being forked out.
Saturday, 24th April 2021
Episode 117
Lute brings trouble at Chipo's marriage ceremony, angering Chuule, who informs her that she was just a means of getting Chipo into this world and has no grounds to dictate who she weds.
Sunday, 25th April 2021
Episode 119
Zuba tells Sheba about Niko, who later gets a hint about where Thando could be. At the same time, Suwi is adamant about learning Phingiwe's private affairs.
Episode 120
When Kalenga appears to tell the Sosala family that his police unit fell short in finding Thando, Njenje accuses Kasonde's bad prayer of these unwanted results.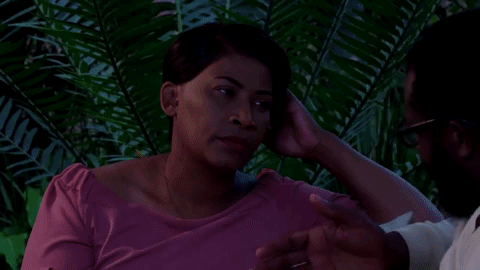 Monday, 26th April 2021
Episode 121
Thando's coming back is a relief to Zuba, but she is confused about her feelings. She is excited he is back but disappointed that he cheated.
Episode 122
Zuba's world is crushed when she spots Wana and Thando together in a weird position.
Tuesday, 27th April 2021
Episode 123
Thando is worried that Zuba may have spiked his food, as Niko thinks that the abduction was an inside job.
Episode 124
Thando tells Max the truth, and he advises the friend to look around the house. Lute tells Kachepa that his work is not complete, and therefore, she will only give half her daughter to him.
Wednesday, 28th April 2021
Episode 125
Joshua and Jaden get physical once more while Phingiwe tries to ask Zuba for forgiveness in place of Thando. Elsewhere, the Mudenda women, Prisca and Sarah, confront Lute.
Episode 126
Zuba is at her wit's end when she faces off with Thando about his infidelity, he needs to be honest about why he was running late on the wedding day.
Thursday, 29th April 2021
Episode 127
Phingiwe is asked some hard questions at the press conference, and she fakes sickness to run away from the queries.
Episode 128
Things seem to go back to the way they were for Zuba and Thando, but Niko's feelings are far from the usual as envy grows within him.
Friday, 30th April 2021
Episode 129
Chaos is brewing in the Sosala household as they all plot and scheme against each other. Meanwhile, Suwi plots on teaching Njenje a lesson she will never forget.
Episode 130
Jemimah is discharged from the mental health hospital, and she tries to get back at Zuba. Meanwhile, Niko will risk anything, even his life, to keep Zuba safe from harm.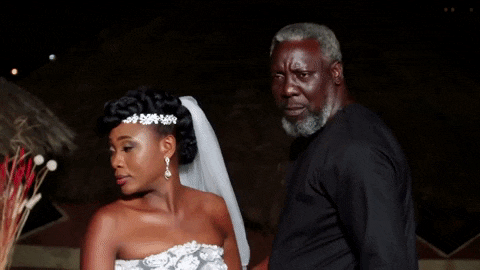 Zuba
She is stunned when she is informed that Yemba's body is to be exhumed, she tries signing documents to prevent this from happening, but ше is too late. Later, she helplessly watches as Niko's surgery goes badly and is troubled when Suwi tells her about Thando's infidelity.
Thando
He is very anxious after the honeymoon and falls off the grid unexpectedly. The police begin searching for him, and Wana tells them that Zuba could have a part to play in his disappearance. Thando is eventually found and has to face Zuba's wrath for having an affair,
Those are all the exciting Zuba teasers for April 2021. The thrilling show airs on Novela Magic all week long at 19h00 and 19h30, and for those who have issues being consistent, there are repeats throughout the day to make sure you never miss any Zuba 3 episode.
READ ALSO: New! The Red Room Teasers for April 2021: The doctor's magical touch
Briefly.co.za published The Red Room on SABC 3 teasers for April 2021. The show is set in a psychological clinic, where psychiatrists narrate multiple psychiatric patients' painful stories. These patients' lives have valuable lessons for all human beings. Catch snippets of the upcoming episodes.
Source: Briefly News