New! uBettina Wethu Teasers for April 2021: Exciting SABC1 series
SABC1 continues to offer incomparable entertainment to South African audiences. uBettina Wethu is coming to your screens starting 5th April 2021. The show is a local adaptation of Ugly Betty, a popular Colombian series. Below are the uBettina Wethu teasers for the premiere episodes.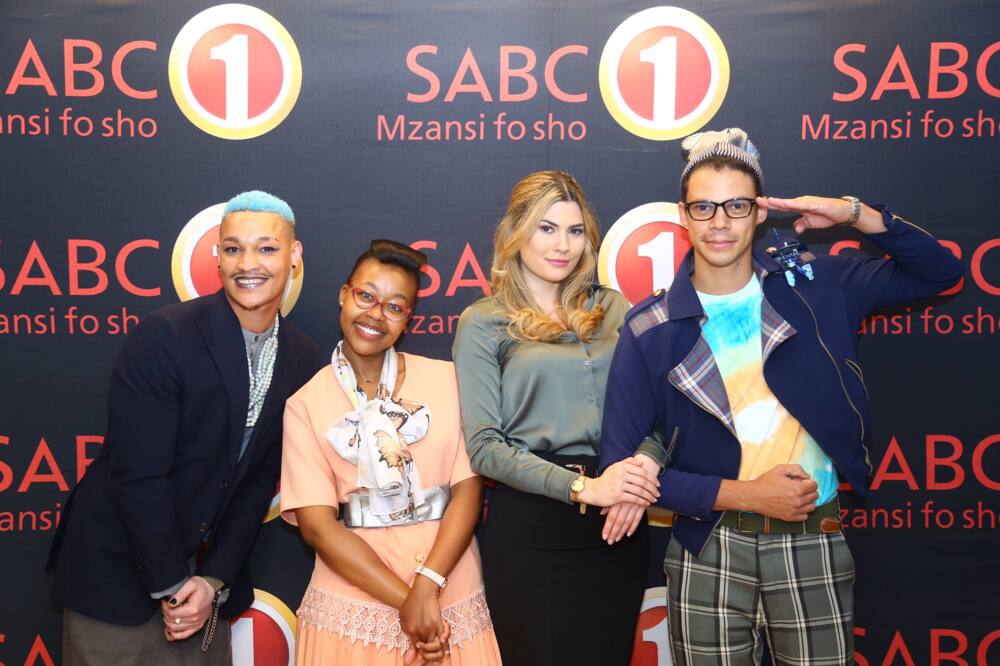 uBettina Wethu on SABC1 follows the life of Bettina, an intelligent girl with an outdated sense of style. She lands a job at Nubia, a brand management company, as the MD's PA. Her self-worth is challenged while at the company where people value image over substance.
uBettina Wethu teasers April 2021
In uBettina Wethu premiere episodes, Bettina gets employment at Nubia while Dingaan is made the company's new MD. Read the teasers for more.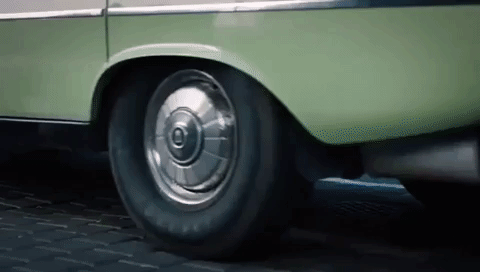 5th April 2021 (Monday – Episode 1)
Life in the big city is more challenging than Betty anticipated, but she hopes that all will be okay as Mpilo takes her to interviews. Dingaan has a hard time growing into his responsibilities, and Linda tries to make him responsible.
6th April 2021 (Tuesday – Episode 2)
Betty's interview goes well, but she is shocked by the results. Dingaan's mischievousness is exposed on the internet. Meanwhile, Lakhe schemes against Dingaan as she proves that she is loyal to Nubia.
Linda feels that Dingaan is not fit to reign despite having the birthright to work as Nubia's MD. Elsewhere, Reggie and Israel realise the important role that Betty plays in their lives while Betty and Mpilo reconnect.
7th April 2021 (Wednesday – Episode 3)
Bettina gets employment at Nubia while Dingaan becomes its MD. Will he be responsible in the new position? On the other hand, Linda discovers details regarding Lakhe's involvement in the Gospel singer scandal while Israel is having a hard time coping without Bettina.
12th April 2021 (Monday – Episode 4)
Betty discovers that her new boss is her crush during orientation. Meanwhile, Dingaan does not like Betty, who is the assistant that his mother Linda hired for him.
Lakhe plots to vandalise Dingaan in his MD rank while Dipudo carries out their ritual, and Betty becomes a member.
13th April 2021 (Tuesday – Episode 5)
The first event that Bettina handles does not go well as she has to juggle between Naomi and the antics of X-it as they break up on Instagram live.
Dingaan makes Naomi responsible for Betty as he makes preparations for the MD announcement event. Lakhe turns Linda's event into waste when she stokes the fires with X-it while Naomi stalks Dingaan.
14th April 2021 (Wednesday – Episode 6)
Dingaan gets help from Betty during the staff meeting as he discovers that she is loyal to him. Lakhe has plans to take over the meeting but her attempt is unsuccessful. Meanwhile, Betty has the support of her friends as Linda is cautiously pleased with Betty and Dingaan.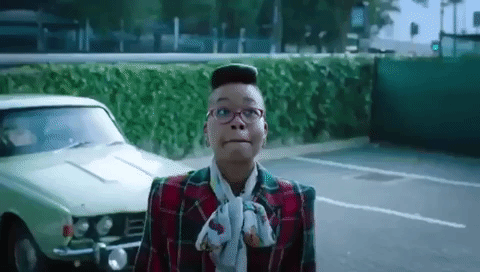 19th April 2021 (Monday – Episode 7)
AJ becomes an official client at Nubia, and Betty suggests that they partner him with Clere For Men. However, AJ is hard to convince.
Dingaan puts his plans on hold when T-Bang and Lakhe get eager to know how AJ's campaign is being organised. He also turns down Betty's authentic pitch for AJ's rebranding to support the hype. Later, Linda persuades him to settle down with Naomi.
Israel loses all that he has but does not disclose the truth to Betty.
20th April 2021 (Tuesday – Episode 8)
Dingaan and Betty seem to get closer after working together to pitch AJ's rebrand for Clere For Men. Elsewhere, Israel and Reggie disagree on what to do regarding losing their house to Sibu.
Lakhe tries to subdue Betty so that she gets information regarding Dingaan's plans for AJ's Clere For Me campaign. Betty gets late for her date with Mpilo, and he sees her with Dingaan, which makes him realise that he might be having a competitor.
21st April 2021 (Wednesday – Episode 9)
AJ does not agree with Dingaan's pitch for the Clere For Men campaign but wants an absurd photoshoot session. Later, Naomi comes to the photoshoot unannounced and demands that she gets involved, which leads to a disagreement between AJ and Dingaan.
Mpilo goes out for dinner with Bettina, but her phone proves to be an obstacle between them. Later, Israel shocks Bettina and Ethel when he arrives at the house.
26th April 2021 (Monday – Episode 10)
Betty reveals the truth to Dingaan regarding the BF clip, and he asks her to bury it. Elsewhere, Israel becomes part of a pyramid scheme while Reggie meets AJ.
27th April 2021 (Tuesday – Episode 11)
Betty manages to secure a radio interview for AJ, while Dingaan worries about how having a relationship with Betty will look like. Linda is having a hard time trying to create a close relationship with Naomi while Lakhe gets her hands on AJ's Anthem video.
28th April 2021 (Wednesday – Episode 12)
Betty gets ready for the launch, unaware of the blackface video that awaits her, AJ, and Dingaan. Later, Dingaan is happy with the Clere For Me deal and Betty's fruitful involvement.
Lakhe sends sip-sip the BF clip while Reggie and Israel get into the Clere For Men launch unnoticed.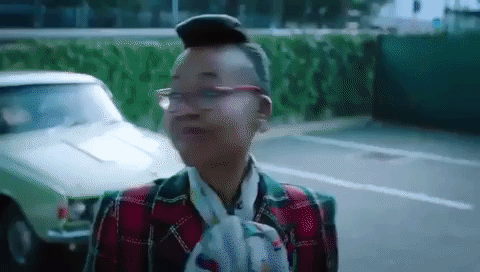 What happens to uBettina Wethu characters?
The uBettina Wethu cast is composed of talented actors and actresses. The lead actors include MTV's VJ Farieda Metsileng as Bettina, Zweli Dube as Dingaan, and Tsholofelo Mashishi as Linda. Here is a summarised account of what happens to the main characters in the uBettina Wethu April episodes.
Dingaan
His mother Linda feels that he is not responsible enough to become Nubia's MD, although it is his birthright. She tries to make him reliable, and he is later made the MD. Will he manage to fulfil his responsibilities now that he faces opposition from Lakhe, who is trying to prove her loyalty to Nubia and bring him down?
Betty
She realises that life is not easy in the big city as she continues to look for work. She later lands a job at Nubia as Dingaan's assistant. Will she be able to handle the pressure?
The uBettina Wethu teasers will help you get an idea of what the soapie's characters are like. From the look of it, the show promises to take you through an extraordinary adventure. You can catch uBettina Wethu premiere episodes on SABC1 every Monday to Wednesday at 7.30 pm. Each episode of the show can be streamed on VIU after it airs on SABC1.
READ ALSO: Doodsondes 3 Teasers for April 2021: Lila and Yigit get married
Briefly.co.za published Doodsondes 3 teasers for April 2021 episodes. The e.tv and eExtra telenovela premiered its third season on 15th March 2021.
In April episodes, Lila and Yigit get married, and he assures her that they will never divorce as he struggles to keep the union intact. Elsewhere, Yildiz finally hands Halit divorce documents, but he is not ready to break the marriage. Will Ender help her? Discover more from Doodsondes 3 teasers.
Source: Briefly News