Riona Teasers for April 2021: Freegene brings the news of Anomu's death
If you enjoy fantasy movies full of thrills and suspense, the Riona series is a television series you must not miss. The Nigerian soap opera is based on a story set in the Itsekiri kingdom. As king Ofotokun does everything possible to prevent the fulfilment of a revelation that a yet-to-be-born child will murder him, what will happen to him? These Riona teasers introduce you to what to expect this month.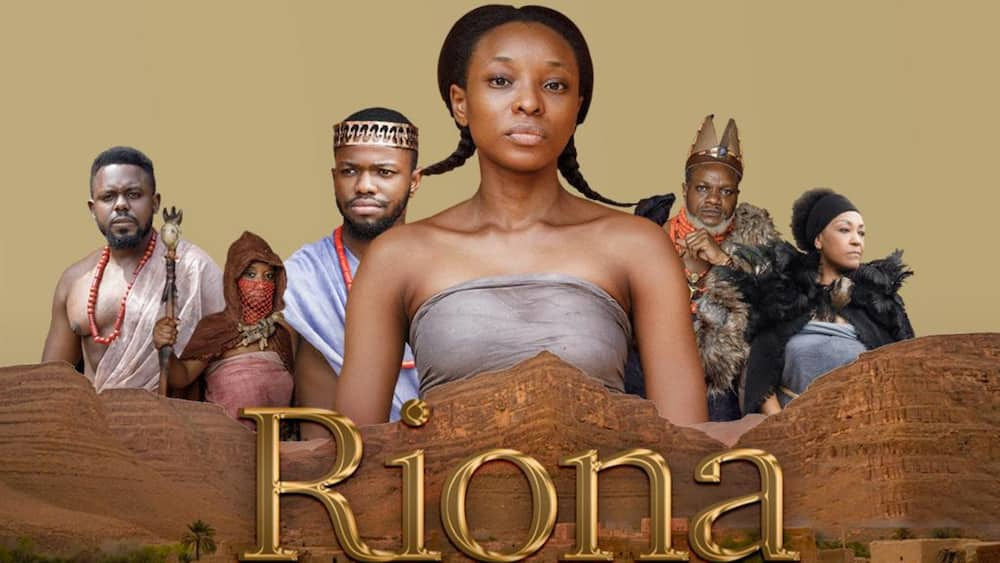 The Riona drama series centres around a dark prophesy concerning the Ireale community, and its theme is based on rebellion, betrayal, love, and loyalty. Interestingly, the Riona Showmax series cast features famous figures such as an ex-housemate of Big Brother Naija, among a host of other characters. If you need a television show to end a busy day, this drama series is the perfect show you have been waiting for!
Riona teasers for April 2021
A king's decision to tamper with a predestined fate will birth several consequences. Is Misan's decision to get married to the king in her best interest, and will Agbeyegbe find a solution to his problems? Find out more from these highlights as the show promises to be as engaging as possible.
Episode 70 – Thursday, 1st of April, 2021
Monoyo discovers a difficult reality while Itse arranges a patrol to curb treachery in Ireale. Kumene sorrows.
Episode 71 – Friday, 2nd of April, 2021
Omereyon goes against the wishes of Otokun, and Abugewa says sorry to Abugewa. Jolomi tries to appease with blessings of gifts and an apology.
Episode 72 – Saturday, 3rd of April, 2021
Esanjumi discovers the path to her house, while Monoyo gains entrance into the palace. Agbeyegbe lands in bigger trouble.
Episode 73 – Sunday, 4th of April, 2021
Agbeyegbe is disappointed in his pursuit of assistance, while Tsato has it in for Jolomi. Esanjumi explains a disturbing reality with Akwaugo.
Episode 74 – Monday, 5th of April, 2021
Kumene conceals her wrongdoings from the rest of the rebellious group, while Meejebi forgives Esanjumi. Aghan seeks consents to visit the community of Ireale.
Episode 75 – Tuesday, 6th of April, 2021
Abeyuwa asks questions about the new turn of events in her life, while Edonmi observes the chance to be more acquainted with the king. The palace receives an unexpected contingent of guests.
Episode 76 – Wednesday, 7th of April, 2021
Kumene sows seeds of doubts in the mind of Tsema. Will it germinate? The sorceress demands Agbeyegbe, while news of the Prince's visit to Ireale community reaches the rebel group.
Episode 77 – Thursday, 8th of April, 2021
Ayegbeyegbe encounters a frightening solution to his woes while meeting Atigbi, and the rebels take a dangerous step with horrible repercussions.
Episode 78 – Friday, 9th of April, 2021
Amaju discovers a terrifying truth, and Omereyon comes up with series of plans. Agbeyegbe experiences something.
Episode 79 – Saturday, 10th of April, 2021
Omereyon and Edonmi make plans for reconciliation, while Misan receives disturbing news. The king gets a message from Agbeyegbe.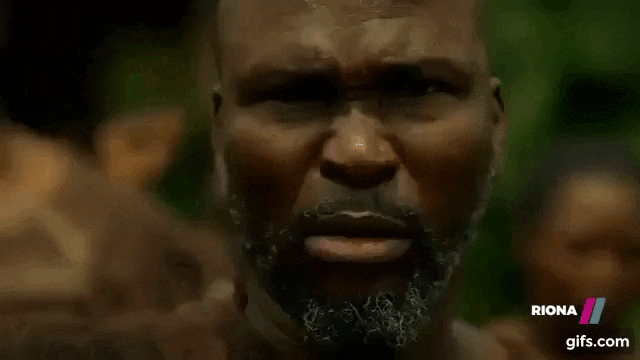 Episode 80 – Sunday, 11th of April, 2021
Misan is quite sad about Amaju, and Freegene becomes the bearer of news concerning Amaju's death. The council discusses Amaju's death.
Episode 81 – Monday, 12th of April, 2021
Towu embarks on a personal journey, while Omasan, Jereoma, and Tsema miss their way in the woods. Norioghene goes back to Oyomere.
Episode 82 – Tuesday, 13th of April, 2021
Norioghene receives a shocking message from Atigbi, and her destiny stares her in the face. Areyenka falls victim to deception.
Episode 83 – Wednesday, 14th of April, 2021
Towu jolts back to reality, and Atigbi's parents receive the news. Atigbi and Areyenka reach an agreement.
Episode 84 – Thursday, 15th of April, 2021
Atseaghan rescues Agbeyegbe while Misan and Aso cross path. Ofotokun takes a step.
Episode 85 – Friday, 16th of April, 2021
Misan thinks about the proposal of Ofotokun, and Kumene ends her relationship with Aburowa. Monoyo's secrets are about to be let out of the bag.
Episode 86 – Saturday, 17th of April, 2021
Arenyeka decides against letting out Monoyo's secrets to the public, while Aburowa tells Arubi a secret. Towu reveals the truth to Amori.
Episode 87 – Sunday, 18th of April, 2021
Laju gets to hear a new story from Monoyo, and Kumene tries to hide from Aburowa. Tsato decides to relocate into his newly built house.
Episode 88 – Monday, 19th of April, 2021
Laju demands to be brought to the king's palace, and Freegene points accusing fingers at Nere for their problem with Atigbi. Edonmi's attempts to be on the same page with Omereyon ends in futility.
Episode 89 – Tuesday, 20th of April, 2021
Roli advises Misan to consider becoming royalty, while the battle line is drawn between Atigbi and Arenyeka. Idolor is in a hopeless situation.
Episode 90 – Wednesday, 21st of April, 2021
Tsema's father ponders over his daughter's situation, while Monoyo deals with heartbreak. Monoyo concludes.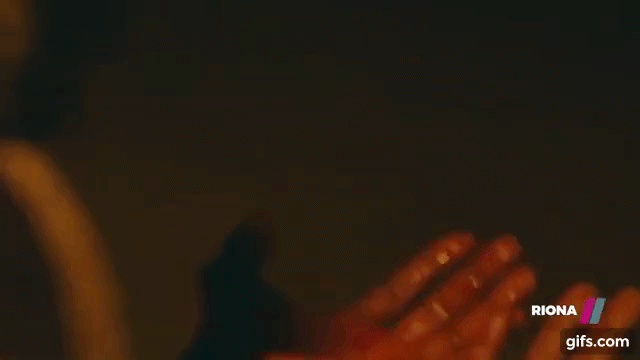 Episode 91 – Thursday, 22nd of April, 2021
Monoyo confronts Misan, who is unsure about her decisions, while Aburowa and Kumene talk about what the future holds for them.
Episode 92 – Friday, 23rd of April, 2021
Nogho and Otumara talk about the marriage plans, and Ofotokun reprimands Monoyo. Aso tries to talk things through with Tsema.
Episode 93 – Saturday, 24th of April, 2021
Towu becomes frightened as he gets to his wit end, while Monoyo will not go down without a fight. Tsegboritse is hell-bent on fishing out the killer of Norioghene.
Episode 94 – Sunday, 25th of April, 2021
The palace is a beehive of preparation in readiness for the marriage ceremony. Dunmi discovers treachery, and Edonmi believes that coming face to face with Arenyeka will provide answers to his questions.
Episode 95 – Monday, 26th of April, 2021
Aeseaghan thinks Ebietsuwa and Agbeyegbe are keeping a secret, and he is determined to uncover the truth about it. Dunmi challenges Aburowa on his dark secrets, while Ofotokun gets to know about Monoyo's deeds.
Episode 96 – Tuesday, 27th of April, 2021
The king marries Misan, and Monoyo is shamefully taken back to Arenyeka because she does not want to face the reality of things.
Episode 97 – Wednesday, 28th of April, 2021
Aburowa and Kumene go their separate ways, while Monoyo encounters a sad situation. Abieyuwa succeeds in intimidating Misan.
Episode 98 – Thursday, 29th of April, 2021
Tsegboritse questions the motives of Roli while Misan and Ofotokun commence their marital journey. Agbeyegbe regains freedom.
Episode 99 – Friday, 30th of April, 2021
Uncertainties embrace Ofotokun, while Arenyeka is heartbroken and wants Monoyo to get a deserving justice. Towu becomes a source of concern to his closest friends.
Agbeyegbe
Agbeyegbe finds himself in a terrible situation, and his attempts at finding solutions end in futility. Is he in bigger trouble when the witch asks for him? How will he deal with the scary reality of solving his problems after experiencing something strange? After getting a message across to the king and Atseaghan rescues him, will the secret between him and Ebietsuwa become exposed to Aeseaghan?
Misan
Misan is not very happy about the situation concerning Amaju after receiving a chilling message. On the other hand, she decides to give Ofotokun's proposal a serious thought, which is a problem to Monoyo. In the end, she gets married to the king and becomes part of the royal family, as Roli advised. Now that she faces an intimidating opposition in Abieyuwa as her marital journey begins, what will she do?
This month's Riona teasers have given clues on what to expect as each episode airs. Misan gets a marriage proposal from the king, but she is unsure about becoming a queen until Roli prods her into considering the possibility. Can she withstand the heat that comes with the outcome of her decisions? Find out as the premiere episodes air daily at 20h30 on Novela Magic.
READ ALSO: Uzalo Teasers for April 2021: MaNgcobo hits a major stumbling block
The teasers for the Uzalo soapie series are finally out! As published by Briefly.co.za, MaNgcobo encounters several obstacles that threaten the success of the planned heist.
However, she is undeterred in her quest to carry out her plans, and in collaboration with other gang members, she fine-tunes her plans to ensure a hitch-free operation. Find out what becomes of her eventually.
Source: Briefly News