Destiny Teasers for April 2021: See what happens in the finale!
Destiny is a fascinating Indian show that will definitely have you glued to your screen as you watch it. The themes revolving around inheritance, betrayal, backstabbing, and all-out chaos are even more pronounced this month. Catch a glimpse of what to expect from the finale episode in the Destiny teasers for April 2021.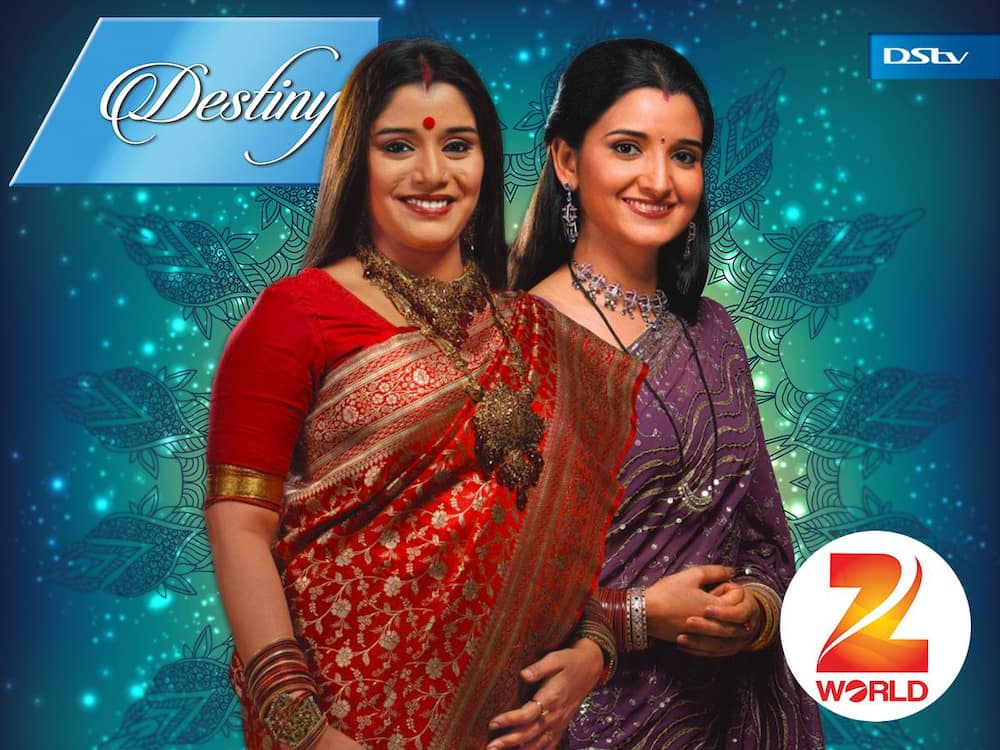 The inheritance is a major player this season. Who will Saraswati leave all his wealth to? Why is the relationship between Menka and Savitri only getting worse? Find out what happens to Lakshmi when Karan asks for her hand in marriage but she acts disinterested. Check the teasers below.
Destiny Teasers for April 2021
Gauri goes to a brothel and ends up in jail. Her father is disappointed in her, and she ends up going into depression. Suryakant and Savitri try their best to make her happy again, but their efforts bear no fruits. Did Karan make an intelligent choice selling his property to Suryakant? These teasers will show you all that and more.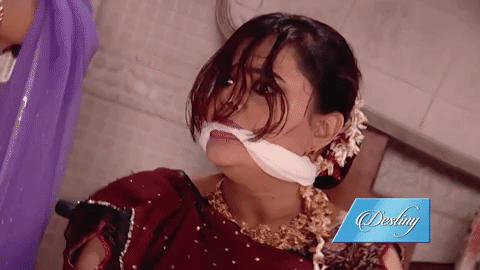 Thursday, 1st April 2021
Episode 51
It is claimed that Bhavishya is mentally ill and is being transported to a psychiatric hospital. He makes a getaway and ends up at the Garodia home. Elsewhere, Saraswati's second wedding is the conversation topic, where Lakshmi proposes that they add Kshitij's name to the family.
Episode 52
Kshitij consents to marry Saraswati, and their ceremony will be on the same day as Lakshmi's wedding. Meanwhile, Menka and Pavitra look as Suryakant spoils his children with extravagant presents. Someone is trailing Satakaam.
Friday, 2nd April 2021
Episode 53
Satyakaam's vehicle is thrown over a cliff; at the same time, Lakshmi is anxiously waiting for him at the wedding ceremony. The family stops the ceremony after learning that Satyakaam is critically ill and visits him in the hospital.
Episode 54
Lakshmi is roughed up as she goes to Verma's home, but a good samaritan saves her. Elsewhere, Pavitra schemes on how to kick Saraswati from the Garodia home. Menka is angry at Suryakant's unexpected love interest in Saraswati.
Monday, 5th April 2021
Episode 55
Menka faces off with Suryakant because of giving Yuvraj's birthright to Saraswati's unborn child. Elsewhere, Lakshmi constantly runs into the good Samaritan who rescued her as Gauri lands in jail when she tags along with Kajri to a brothel.
Episode 56
Gauri phones Saraswati to get her out of prison as Karan attempts to cheer up Lakshmi. Gauri intends to explain to her family why she went to jail, but Pavitra gets to them before she can.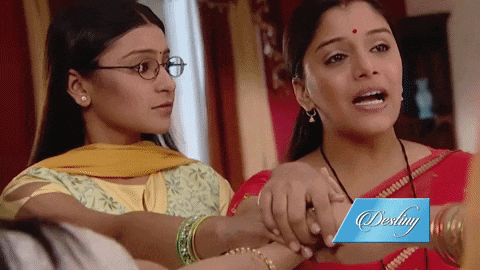 Episode 57
Gauri asks her dad for forgiveness, maintaining that she went with a lady who she thought was Pavitra. Meanwhile, Karan is still trying to make Lakshmi happy, but his plan seems like it will fail.
Tuesday, 6th April 2021
Episode 58
As Suryakant and Savitri try to find a way of getting Gauri out of depression, Menka tries to be cupid and sets Gauri up with men who Savitri and Suryakant dislike.
Episode 59
Karan is the owner of assets that Suryakant wants to purchase; Karan willingly signs the documents over to Suryakant. Later, Lakshmi and Kshitij investigate while Savitri confronts Suryakant for signing over his assets to Yuvraj.
Episode 60
Savitri and Menka are at odds, and the strain in their relationship is affecting Suryakant. Lakshmi comes across Karan wearing Yuvraj's bracelet, and they end up learning the truth about Yuvraj when they approach the bracelet vendor.
Wednesday, 7th April 2021
Episode 61
Suryakant is confused about who to support between Menka and Savitri, who are pushing for their kids' rights. Elsewhere, Karan and the girls are ready to unmask Kajri whatever the detriment. Will their plan prosper?
Episode 62
Suryakant chases Yuvraj out of home after discovering the truth about him. Later, Suryakant and grandma are remorseful for how they handled women in their lives.
Episode 63
Yuvraj takes desperate measures to make it into the Garodia home. At the same time, Suryakant commemorates Lakshmi's birthday. Elsewhere, Kajri and Rasili scheme on how to manipulate Yuvraj so that they can have a part of the family's wealth.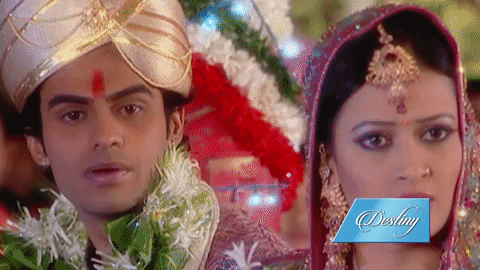 Thursday, 8th April 2021
Episode 64
Karan requests Suryakant's consent to wed Lakshmi, but Lakshmi is not interested in marrying him. Later, Suryakant's will is revealed, and his riches are divided among all his kids, which angers Menka.
Episode 65
Karan chooses to leave the town for good, but Lakshmi wears her heart on her sleeve and tells him she loves him; they discuss marriage. Later, the Garodia family anxiously waits for Karan's kin to start the rituals, but he shows up by himself.
Friday, 9th April 2021
Episode 67
Lakshmi gets impatient after waiting for Karan all night long; he shows up the following day. Kajri reaches the Garodias mansion as Suryakant is devastated when he learns the truth about his property documents.
Episode 68 – Season finale!
Pavitra does her best to be named the most prominent philanthropist in town, but Karan ruins her scheme to dazzle Lakshmi. The family looks like they are covering something up, and Lakshmi knows it.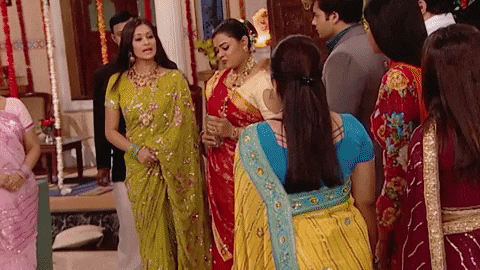 Lakshmi
She is left waiting at the altar after Satyakaam does not show up for their wedding. She later learns that he was involved in a car crash and goes into depression. Karan tries cheering her up to no avail. Later, he asks for her hand in marriage. At first, she is adamant but then confesses her love.
Suryakant
Along with Savitri, he tries lifting Gauri's spirits. He is affected by the decaying relationship between Savitri and Menka and soon after kicks out Yuvraj after learning new information about him. He divides all his property among his children but is devasted when he sees his property documents.
You can watch Destiny full episodes on Zee World all week long at 15h00 and 16h00. What do you think about the Destiny Zee World teasers? Will Lakshmi and Karan finally end up together? Engage us in the comments below.
READ ALSO: The Evil Eye teasers for April 2021: Round-up of all episodes
Briefly.co.za recently published The Evil Eye teasers for April 2021. In the most recent episodes, Mohana was up to no good, and her actions were a cause for alarm.
Piya and Ansh's reunion is cut short by supernatural forces, and their attempts to overcome them cause more mayhem. Meanwhile, some of the people closest to them plot against them. Will their love stand against all the odds?
Source: Briefly News