Dane Cook net worth, age, parents, height, comedy, movies
Many people desire to have Dane Cook net worth, but how many are willing to go through the processes he went through in life? His rise to fame is not without some rough times, especially when he started his comedy career. Still, instead of getting discouraged, he became more determined to be good at his craft until he became a sought-after comedian.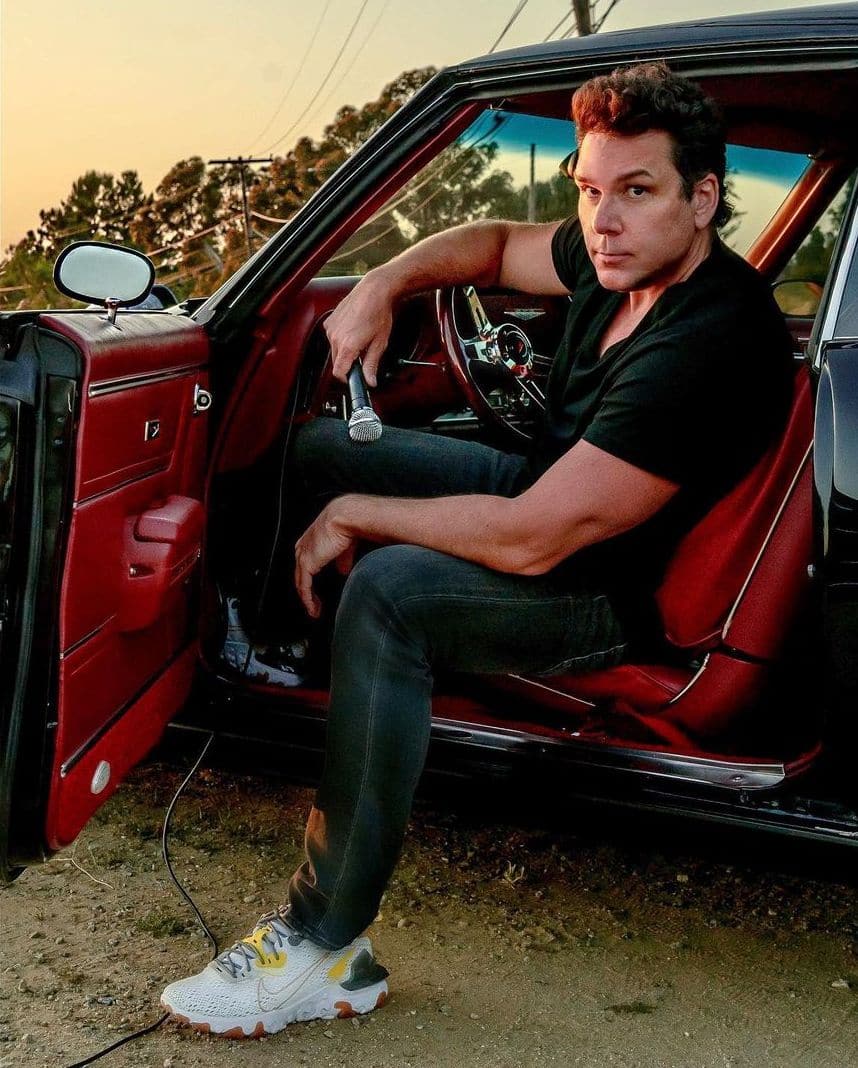 Dane Cook became one of the pioneer comedians to create a large fan space through the internet's strategic use and available social media platforms. His real breakthrough in comedy did not come until 1998, even though he started performing as a stand-up comedian in some comedy clubs in 1990. His Comedy Central Premium Blend appearance gave him what became his biggest shot at the time. From that moment, he has been wise enough to leverage the boost he got.
Dane Cook profiles summary
Full name: Dane Jeffrey Cook
Date of birth: 18th of March, 1972
Place of birth: Cambridge, Massachusetts, United States of America
Dane Cook age: 49 years old
Profession: Stand-up comedy and acting
Marital status: In a relationship with Kelsi Taylor
Parents: Donna Jean and George Jeffery Cook
Siblings: Six siblings, including a half-brother Darryl Jean and five sisters
Early life
Dane is an American stand-up comedian and film actor. He is one of the first comedians to use a personal webpage and MySpace to build a large fan base. The star comedian was born in Cambridge, Massachusetts, and he grew up in a Catholic family with six siblings. Dane Cook parents are Donna Jean and George Jeffery Cook.
Dane is his mother's second child; he has an older half-brother, Darryl, and five sisters. While growing up in Arlington, Massachusetts, he attended Arlington High School. Interestingly, as a child, he was quiet and shy. However, when he was in his junior year of high school, he worked on himself by doing stand-up comedy and acting.
After graduating from high school, Cook studied graphic design in college as a backup plan just in case. His training as a graphic designer helped him produce unique designs for his merchandise, including Harmful If Swallowed, his album cover.
Dane Cook worth as a talented comedian has been proven repeatedly as he has been honoured with awards on several occasions. In 2006, he went home with the Rolling Stone magazine's Hot Comic of the Year and Big Entertainer Award at the VH1 Big in '06 Awards.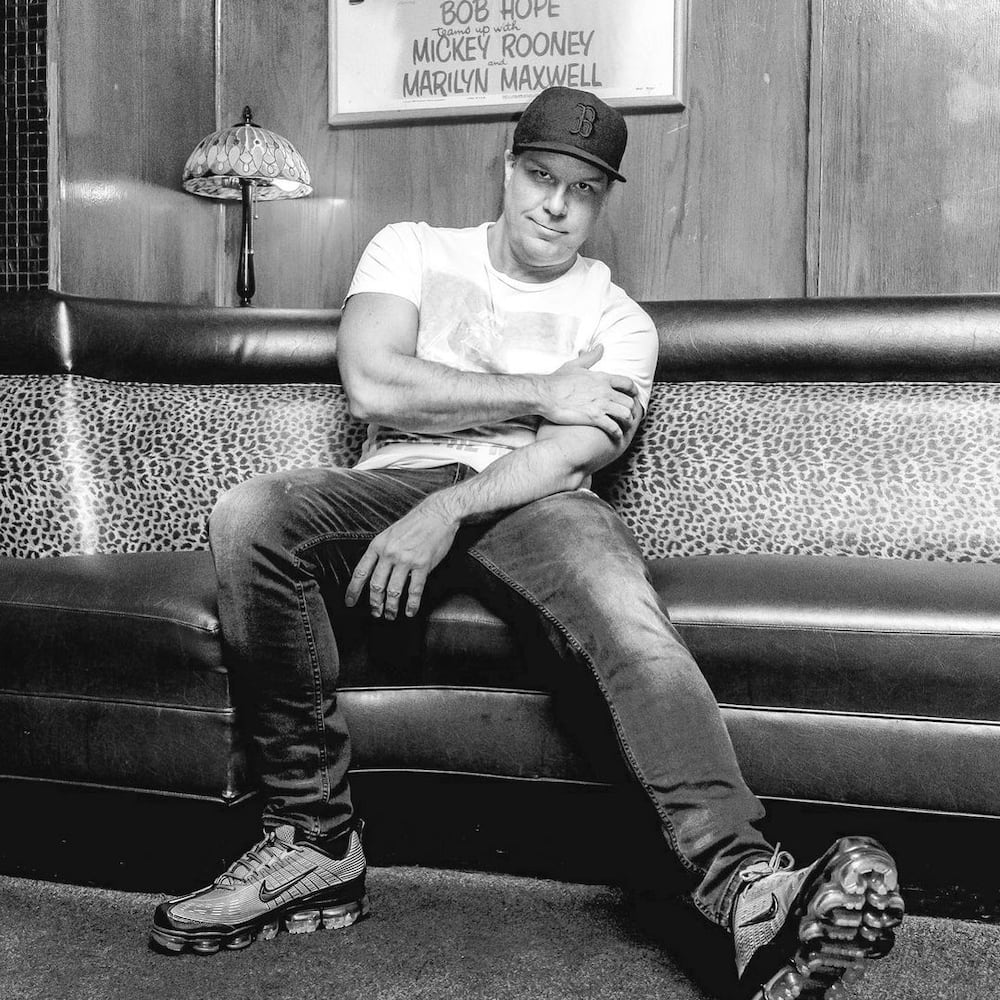 Comedy and movie careers
Cook started performing stand-ups in comedy clubs in 1990. Two years later, he and a group of local emerging improv/sketch comedians appeared at the Boston Garden as part of a local radio station WBCN's "Rock of Boston" music concert. Although they were disgraced out of the stage, his determination to perform successfully on the stage someday partly gave birth to Worst I Ever Bombed, a web series for The Tonight Show.
Afterwards, Dane moved to New York City in 1994 and started performing. After two years, he relocated to Log Angeles to perform before he had his big break in 1998 after appearing on Comedy Central's Premium Blend. Cook released Harmful If Swallowed, his first CD/DVD in 2003, and Dane Cook Retaliation became the second one he released in 2005.
This album went double platinum and made him the first comic to have an album in the top five on the Billboard charts after Steve Martin's A Wild and Crazy Guy in 27 years. So far, a list of Dane Cook albums released includes:
Harmful If Swallowed, released on the 22nd of July, 2003
Retaliation, released on the 26th of July, 2005
Vicious Circle, released on the 28th of November, 2006
Rough Around the Edges: Live from Madison Square Garden, released on the 13th of November, 2007
Isolated Incident, released on the 19th of May, 2009
I Did My Best: Greatest Hits Album, released on the 22nd of November, 2010
The award-winning comedian Dane Cook Catholic upbringing has impacted his comedies. Proof of this is evident in The Atheist comedy from I Did My Best album.
He also co-wrote, directed, and produced movies, such as the American Typecast, a short movie that depicts a character trying to find his way through the entertainment industry despite facing racial stereotypes.
Other movies include American Exit, My Best Friend's Girl, and Dan in Real Life. Dane Cook Netflix appearance is thanks to his 2006 Employee of the Month movie, which as of October 2020 was one of Netflix's top ten new releases. Specifically, other Dane Cook comedy movies include the following:
Next Caller
Dan in Real Life
Mr Brooks
Detention
Stuck on You
Dane Cook: Troublemaker
Guns, Girls and Gambling
Dane Cook: Isolated Incident
When Stand Up Stood Out
Good Luck Chuck
Windy City Heat
Dane Cook: Vicious Circle
Rough Around the Edges: Live From Madison Square Garden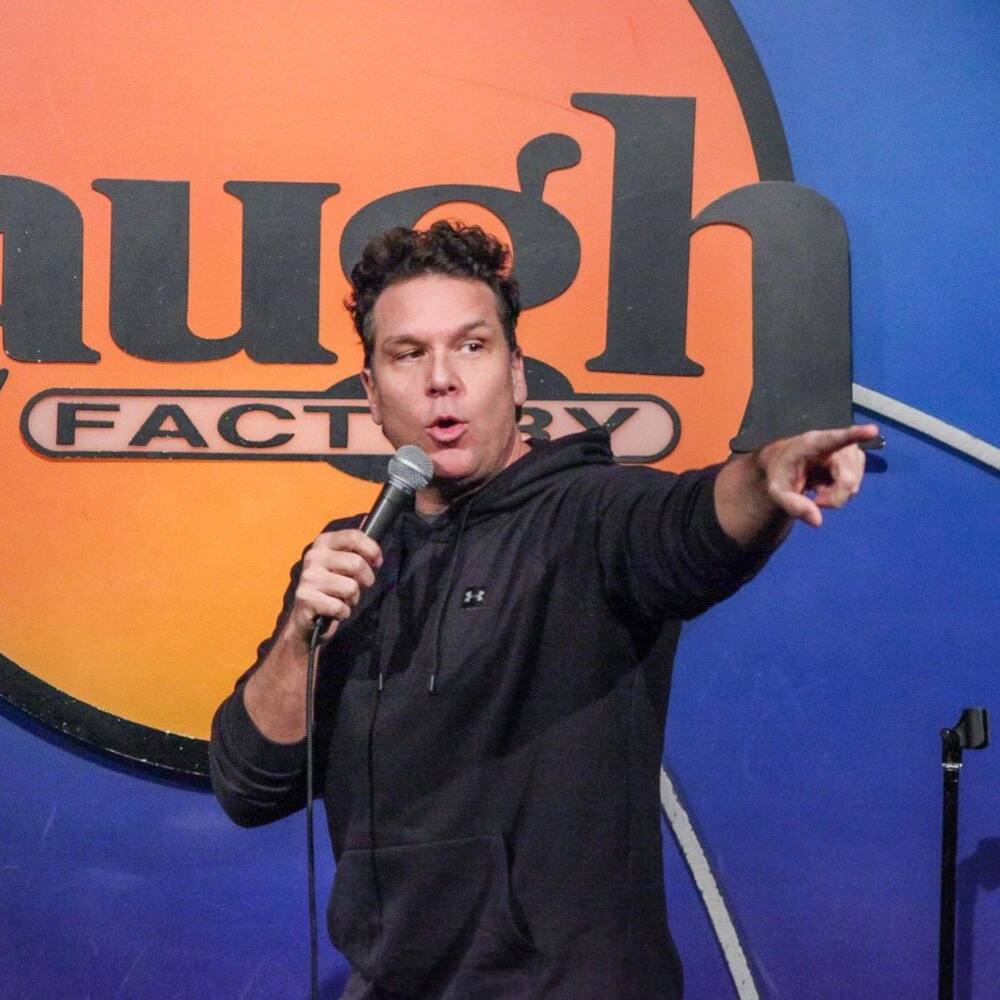 Dane Cook tours
Dane Cook has gone on several tours since he rose to stardom in the early 2000s. In 2005, he did a tour, Tourgasm, alongside Robert Kelly, Gary Gulman, and Jay Davis, 2006 Dave Attell's Insomniac Tour was with Greg Giraldo, Dave Attell, and Sean Rouse.
Moreover, he did his 2007 Rough Around The Edges Tour alone but had the 2008 Globo Thermo Tour with Al Del Bene and Robert Kelly. 2009 Isolated Incident, 2013 Under Oath Tour, and 2019 Tell It Like It Is Tour were all carried out alone.
Interestingly, the Tell It Like It Is Dane Cook tour became his first full-scale stand-up tour since he had his 2013 Under Oath tour.
What is Dane Cook worth?
According to Celebrity Net Worth, Dane Cook net worth is estimated at $35 Million. He has made this much from his album sales and movie features. He reportedly purchased a home in 2008 in Los Angeles for more than $7 million and another home for $3 million in December 2020.
Becoming great and amassing wealth are a product of hard work and determination, among other things. Considering Dane Cook net worth and his rise to the top, he perfectly blended these qualities. More so, if you listen to Dane Cook quotes, especially in his lyrics, you will appreciate his intelligence quotient.
READ ALSO: Diamond and Silk net worth, bio, education: All you need to know
Diamond and Silk are well known for their blogging, vlogging, and appearance as social media personalities. As published on Briefly.co.za, the two sisters used their Diamond and Silk Chit Chat live broadcast to air some conspiracy theories about the coronavirus.
Find out from the post what made them controversial and some of the challenges they have faced.
Source: Briefly News