The Evil Eye teasers for May 2021: More disasters at the Rathod mansion
The Rathod household is struck with another disaster. Who will put an end to the troubles? Find out how the drama unfolds in May episodes from the following The Evil Eye teasers.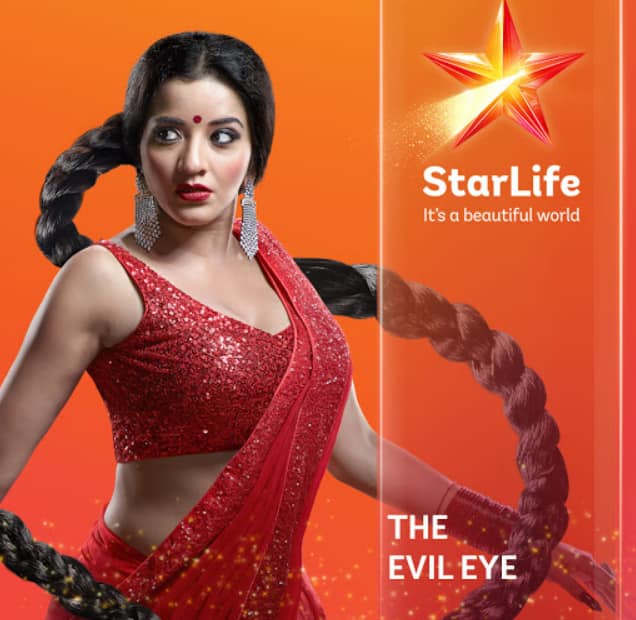 The anniversary celebrations for Piya and Ansh are interrupted by a mysterious occurrence that tries to separate them. On the other hand, Daayan Pratima strikes the Rathods, while Vedashri is overwhelmed after meeting her long-lost mother.
The Evil Eye teasers May 2021
The Evil Eye on StarLife is an Indian supernatural thriller that has gained a massive fan base across South Africa since its premiere. The series never fails to impress. Discover what is coming up in The Evil Eye May episodes from the following teasers.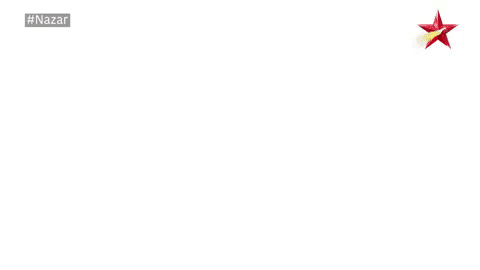 Saturday, 1st May 2021 (Episodes 308 and 309)
Piya comes up with a mystical solution to rescue Adi from his situation, while Nishant learns some shocking truth. Mohana makes a daring decision as the egg is about to hatch.
A bewitched Pari creates disruption as a demon comes out of the egg. Nishant gets ready to fight an enemy she does not know.
Sunday, 2nd May 2021 (Episodes 310 and 311)
Piya and Ansh look for Pari as the Daayan Pratima makes an entry. The Rathod household experiences a disaster.
Saavi learns about a shocking truth while Piya and Ansh cannot let Pratima break away from them. Elsewhere, Vedashri is dumbfounded on meeting her mother, whom she has not seen for a long time.
Monday, 3rd May 2021 (Episodes 312 and 313)
Pratima abuses Shekhar and makes her feelings regarding Vedashri known. Piya uncovers a magical stone, while Adi's heroic move impresses the Rathods.
Guru Ma assists Piya in unlocking the mystical stone, while Pratima creates an army of darkness to cause destruction.
Tuesday, 4th May 2021 (Episodes 314 and 315)
The Rathods start worshipping Devi Maa when Vedashri makes a startling revelation regarding her past. Later, Nishant finds herself in a devastating situation when Pratima's supporters come to the Rathod household.
Pratima gives Vedashri strict instructions as Naman gets a slap from Guru Ma. Adi gets a secret message from Piya as Mohana continues to create chaos.
Wednesday, 5th May 2021 (Episodes 316 and 317)
Pratima attacks the Rathods when Vedashri does not agree to follow her instructions. Later, Pari is not ready to let Adi acquire the shankh.
Piya is worried after losing her daivik knife while Ansh is busy organizing a surprise for her to celebrate their anniversary. Later, a strange experience leaves Ansh in shock.
Thursday, 6th May 2021 (Episodes 318 and 319)
An unexplainable occurrence tries to separate Piya and Ansh. In the course of celebrating their anniversary, a stranger hinders their romantic dance.
Nishant has suspicions about Dev being a supernatural entity, while Ansh and Piya share a romantic moment. Nishant makes up her mind to test Dev using the Daivik.
Friday, 7th May 2021 (Episodes 320 and 321)
Dev sets his brilliant plan in motion while Piya pushes him off the building to make her thoughts known. Dilruba and Naman may fail to go on their honeymoon as their plans are destroyed.
Piya makes Dev know her stance regarding Ansh. Later, Dev does the unimaginable to Piya and Ansh as Naman meets Dilruba's mother.
Saturday, 8th May 2021 (Episodes 322 and 323)
Piya and Ansh manage to hold Karva Chauth celebrations amid endless obstacles. Later, Piya accuses Dev of causing Ansh's deplorable condition, but Nishant differs with her way of thinking.
Piya finds herself in a sticky situation when Dev intends to tie the knot with her, and Saavi is abducted by Naman. Later, Ansh makes a shocking discovery regarding Dev.
Sunday, 9th May 2021 (Episodes 324 and 325)
Piya helplessly accepts to tie the knot with Dev to rescue Ansh, while Pandit Ji and Nishant are having difficulty looking for a perfect way to get rid of Dev.
Pandit Ji gives Piya assurance regarding the wedding delay, but she is horrified when Dev acts in desperation. Later, Piya comes across something that will be of great help in Ansh's room.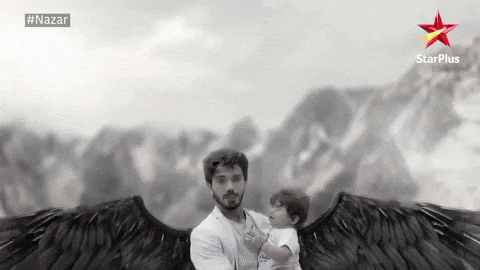 Monday, 10th May 2021 (Episodes 326 and 327)
Nishant manages to gain entry into the building with Adi and Pari's help. Elsewhere, Naman escapes death, but another surprise is waiting while Dev is attacked by angry Mohana during his marriage ceremony.
The family is shocked by Mohana's unexpected decision as Ansh helps in the attack. Dev is angered after being attacked by Mohana and Pari.
Tuesday, 11th May 2021 (Episodes 328 and 329)
Dev takes Piya and vanishes. Ansh and Mohana set out to look for Piya so that they can rescue her. Will they locate her before it is too late?
Piya looks for a way to defeat Dev. Elsewhere, the Rathods receive awful news from Nishant as Mohana pays them a visit.
Wednesday, 12th May 2021 (Episodes 330 and 331)
The Rathods hold happy Diwali celebrations as Mohana asks them to get ready for the looming danger. On the other hand, Chaitrali is about to encounter a shocking surprise.
Mohana is left in shock after seeing the Dayaan form of Chaitali, while Pari and Adi carry out an investigation at a particular location. Mohana is trapped by the Rathods in a mystical chakra.
Thursday, 13th May 2021 (Episodes 332 and 333)
Guruji and Nishant make a shocking discovery regarding Vedashri as she gets ready to unveil her vicious plan. Piya disregards the warning given by Mohana.
Ansh is able to get away from the claws of Chaitali and Avinash's malicious versions. Dilruba and Saavi team up as Ansh is trapped by Kalashri.
Friday, 14th May 2021 (Episodes 334 and 335)
Piya is also trapped in the mirror as Vedashri is shocked by the odd behaviour exhibited by the family. Kalashri plans to trap Adi and Pari.
Mohana is shocked by Kalashri's scheme as she unveils to Vedashri her true identity. Later, Nishant seeks Mohana's assistance to rescue Adi and Pari.
Saturday, 15th May 2021 (Episodes 336 and 337)
Nishant is threatened by Kalashri to locate the Dayan diamond as Pari and Adi look for assistance from Mohana. Mohana works together with Pari and Adi to come up with a tricky plan to save the household.
Adi comes up with a plan to save the household, while Vedashri is blackmailed by Kalashri to turn into a Mahadaayan. Later, Vedshri is tied up by Kalashri using a Dayan Jod.
Sunday, 16th May 2021 (Episodes 338 and 339)
Nishant tells the Rathods that she will devise a plan to rescue Vedashri. Mohana starts working on her scheme to get the ashes, while Naman is under the trap of his mother-in-law.
Piya receives startling news from Nishant regarding Maha Daayan after Pari comes across an unusual doll. Mohana develops feelings for Angad while Naman comes up with an outrageous decision.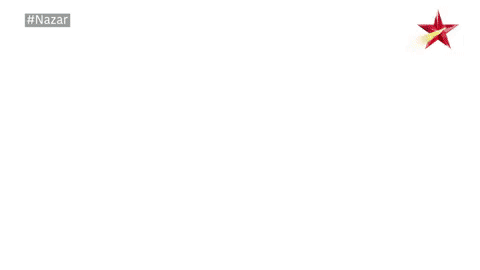 Monday, 17th May 2021 (Episodes 340 and 341)
Piya irritates Ansh when she fails to consider his way of looking at things. Mohana is happy as she gets ready to go for her date while Adi and Pari are tormented by the possessed doll.
Ansh hurries to the house to get the mystical doll as Mohana starts working on her brilliant plan to set Vedashri free. Nishant receives a golden stick from Naman.
Tuesday, 18th May 2021 (Episodes 342 and 343)
Ansh gets sentimental with Piya regarding Vedashri. Mohana is ready to offer her assistance only after a particular condition is fulfilled, and Ansh finds himself in a dilemma.
Angad pays the Rathods a visit and asks for Mohana's hand in marriage. Elsewhere, Singha gets into the house of Nishant.
Wednesday, 19th May 2021 (Episodes 344 and 345)
Piya and Ansh share a romantic moment while Nishant manages to unearth the identity of Singha's next target.
Singha overpowers Mohana as Ansh accuses Angad of being the demonic entity. On the other hand, Saavi comes across a pivotal clue that will help unveil Singha's identity.
Thursday, 20th May 2021 (Episodes 346 and 347)
Ansh comes across essential evidence in the jacket that belongs to Angad. Later, Angad confronts Piya, and she has to find a way to defend herself, while Ansh is asked by Nishant to take care of a particular mission.
Piya is ready to offer Angad assistance, but only when he discloses his secret. During the marriage ceremony of Angad and Mohana, Ansh finds himself in grave danger while Saavi and Nishant unearth the truth.
Friday, 21st May 2021 (Episodes 348 and 349)
Angad transforms into Singha and launches an attack on the Rathods as Mohana is left in disbelief. Ansh and Angad engage in a fierce fight.
Mohana swears vengeance against Ansh as the Rathods get ready for a counter-attack. Ansh manages to trap Mohana in a box, and she tries to plead with him.
Saturday, 22nd May 2021 (Episodes 350 and 351)
Mohana manages to break free from captivity as she embarks on her revenge mission against Ansh. Later, Ansh's behaviour shocks the Rathods while Dilruba, Saavi and Nishant set out to look for Naman.
Mohana and Dilruba enter into a deal as Piya is stunned when Ansh throws Adi off the building. Ansh is later chained by the Rathods after he threatens to depart.
Sunday, 23rd May 2021 (Episodes 352 and 353)
Piya does all she can to ensure Ansh remains in the house. Elsewhere, Pari is not aware of the impending danger while Mohana works on a plot with the assistance of Dilruba.
Mohana is tricked by Ansh to go to the Patal Jheel while Naman reveals shocking details to Nishant. Pari is shot by Mohana with a mystical arrow.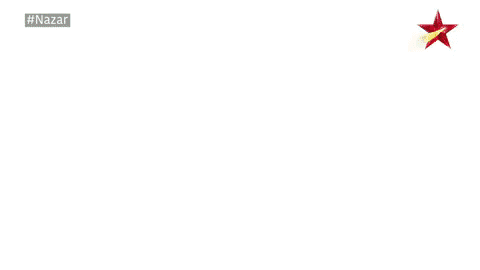 Monday, 24th May 2021 (Episodes 354 and 355)
Ansh comes up with a precarious decision as he jumps into the Patal Jheel, while Nishant attempts to stop the Tricone arrow. The Rathods are about to experience a shocking ordeal.
The Rathod mansion is filled with grief after Nishant informs them of Pari's passing away. Elsewhere, Ansh and Piya unleash their anger on Mohana and later, a serpent gets into Mohana's house.
Tuesday, 25th May 2021 (Episodes 356 and 357)
The death of Pari has an adverse effect on Piya. Elsewhere, Nishant gives Dilruba and Naman critical assignments to handle. Mohana discloses startling information regarding the life of Pari.
Ansh sets out in search of Mohana to find out details regarding the whereabouts of Pari. Snakes haunt Mohana due to the mistake she committed, while Piya and Ansh continue their search for Pari.
Wednesday, 26th May 2021 (Episodes 358 and 359)
Piya and Ansh engage Mohana in a fierce fight to get the pran pyala as Saavi acts in a startling manner. Later, the Rathods beg Mohana regarding the life of Pari as time starts running out.
Nishant discovers a plan that will rescue Pari while Piya and Ansh make an unexpected sacrifice. On the other hand, Mohana makes attempts to entice Dilruba.
Thursday, 27th May 2021 (Episodes 360 and 361)
Piya and Ansh make up their minds to go after the Sarpvanshi, while Dilruba makes a pledge to Mohana. Meanwhile, the Sarpvanshis get the wrong idea regarding Piya and Ansh's genuine intentions.
Sarprani works together with her troop to attack Ansh so that they locate Mohana's whereabouts. On the other hand, Mohana manages to steal the body of Pari using Vedashri.
Friday, 28th May 2021 (Episodes 362 and 363)
Piya is willing to put her life in danger to locate Pari. Later, Dilruba's confession startles Mohana while Piya is sentimental regarding Pari.
Mohana kills Dilruba after pushing her and plans to murder Pari as well. The Rathods devise a plan that will assist Piya and Ansh defeat Mohana.
Saturday, 29th May 2021 (Episodes 364 and 365)
After being locked up in a tomb by the Rathods, Mohana finds a way to create a mystical connection with Pari. On the other hand, Nishant tries hard to dismantle her ponytail.
Vedashri is involved in an accident, and Prathanmayan sets a condition for Ansh. A dangerous culprit manages to get into the Rathod household.
Sunday, 30th May 2021 (Episodes 366 and 367)
The location of Jaanu leaves the Rathods confused as they get a visit from a group of CBI officials. Nishant looks into the mystical powers of Dafli.
The request made by Nishant horrifies Naman, while Abhay is duped by Mohana. Piya and Ansh get into a sticky situation.
Monday, 31st May 2021 (Episodes 368 and 369)
Adi manages to rescue Piya and Ansh before they are discovered. Nishant comes across an essential tip while Piya is imprisoned by Abhay.
Abhay receives a warning from Avinash regarding Ansh's scheme, and Nishant unearths shocking details concerning Mohana. Later, Ansh is shot after helping Piya escape prison.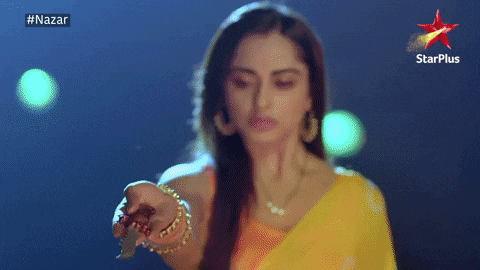 Piya
She tries to save the Rathods after Pratima strikes. Later, during her anniversary celebrations with Ansh, a stranger tries to separate them. She later passionately makes her stance regarding Ansh to Dev.
Nishant
She makes a startling discovery and later gets ready to fight an unknown foe. Nishant later has suspicions about Dev being a supernatural entity, and she uses Daivik Chakra to test him.
Ansh and Piya are yet to find peace and live a normal life, as seen from the above The Evil Eye teasers for May. How will the Rathod household overcome their troubles? Follow the supernatural Indian thriller on StarLife from Mondays to Sundays at 10 p.m. and 10.30 p.m.
READ ALSO: Twist of Fate 5 Teasers for May 2021: Ranbir is determined to prove his innocence
Briefly.co.za highlighted the drama to expect in May 2021 episodes of Twist of Fate 5. The Zee World Indian series has several unexpected plot twists that ensure its educative and entertaining capacity.
Ranbir's troubles seem to escalate as she tries to prove his innocence. When will the truth come to light?
Source: Briefly News