The Evil Eye teasers for May 2021: More disasters at the Rathod mansion
The Rathod household is struck with another disaster. Who will put an end to the troubles? Find out how the drama unfolds in May episodes from the following The Evil Eye teasers.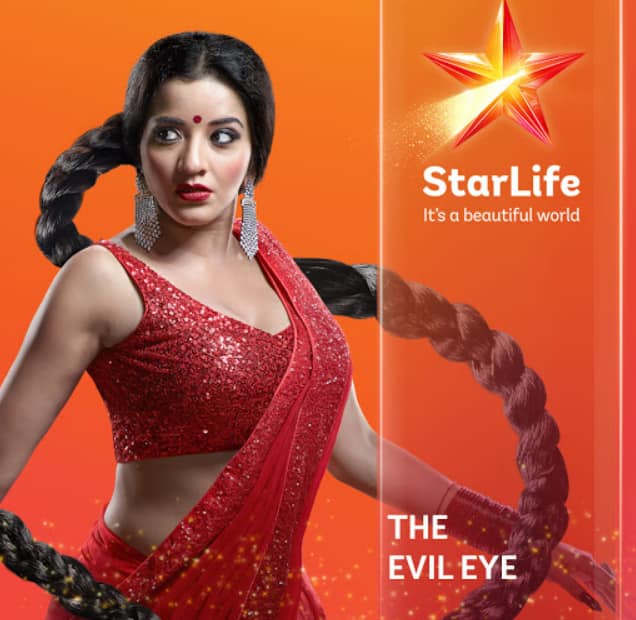 The anniversary celebrations for Piya and Ansh are interrupted by a mysterious occurrence that tries to separate them. On the other hand, Daayan Pratima strikes the Rathods, while Vedashri is overwhelmed after meeting her long-lost mother.
The Evil Eye teasers May 2021
The Evil Eye on StarLife is an Indian supernatural thriller that has gained a massive fan base across South Africa since its premiere. The series never fails to impress. Discover what is coming up in The Evil Eye May episodes from the following teasers.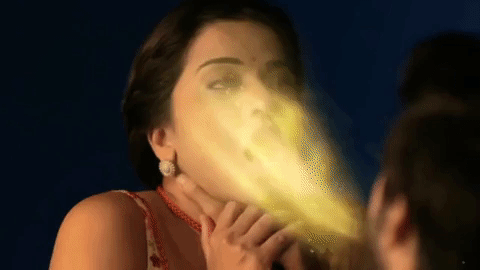 Saturday, 1st May 2021 (Episodes 308 and 309)
Piya comes up with a mystical solution to rescue Adi from his situation, while Nishant learns some shocking truth. Mohana makes a daring decision as the egg is about to hatch.
A bewitched Pari creates disruption as a demon comes out of the egg. Nishant gets ready to fight an enemy she does not know.
Sunday, 2nd May 2021 (Episodes 310 and 311)
Piya and Ansh look for Pari as the Daayan Pratima makes an entry. The Rathod household experiences a disaster.
Saavi learns about a shocking truth while Piya and Ansh cannot let Pratima break away from them. Elsewhere, Vedashri is dumbfounded on meeting her mother, whom she has not seen for a long time.
Monday, 3rd May 2021 (Episodes 312 and 313)
Pratima abuses Shekhar and makes her feelings regarding Vedashri known. Piya uncovers a magical stone, while Adi's heroic move impresses the Rathods.
Guru Ma assists Piya in unlocking the mystical stone, while Pratima creates an army of darkness to cause destruction.
Tuesday, 4th May 2021 (Episodes 314 and 315)
The Rathods start worshipping Devi Maa when Vedashri makes a startling revelation regarding her past. Later, Nishant finds herself in a devastating situation when Pratima's supporters come to the Rathod household.
Pratima gives Vedashri strict instructions as Naman gets a slap from Guru Ma. Adi gets a secret message from Piya as Mohana continues to create chaos.
Wednesday, 5th May 2021 (Episodes 316 and 317)
Pratima attacks the Rathods when Vedashri does not agree to follow her instructions. Later, Pari is not ready to let Adi acquire the shankh.
Piya is worried after losing her daivik knife while Ansh is busy organizing a surprise for her to celebrate their anniversary. Later, a strange experience leaves Ansh in shock.
Thursday, 6th May 2021 (Episodes 318 and 319)
An unexplainable occurrence tries to separate Piya and Ansh. In the course of celebrating their anniversary, a stranger hinders their romantic dance.
Nishant has suspicions about Dev being a supernatural entity, while Ansh and Piya share a romantic moment. Nishant makes up her mind to test Dev using the Daivik.
Friday, 7th May 2021 (Episodes 320 and 321)
Dev sets his brilliant plan in motion while Piya pushes him off the building to make her thoughts known. Dilruba and Naman may fail to go on their honeymoon as their plans are destroyed.
Piya makes Dev know her stance regarding Ansh. Later, Dev does the unimaginable to Piya and Ansh as Naman meets Dilruba's mother.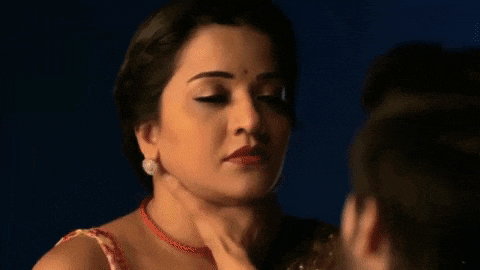 Piya
She tries to save the Rathods after Pratima strikes. Later, during her anniversary celebrations with Ansh, a stranger tries to separate them. She later passionately makes her stance regarding Ansh to Dev.
Nishant
She makes a startling discovery and later gets ready to fight an unknown foe. Nishant later has suspicions about Dev being a supernatural entity, and she uses Daivik Chakra to test him.
Ansh and Piya are yet to find peace and live a normal life, as seen from the above The Evil Eye teasers for May. How will the Rathod household overcome their troubles? Follow the supernatural Indian thriller on StarLife from Mondays to Sundays at 10 p.m. and 10.30 p.m.
READ ALSO: Strange Love Teasers for April 2021
Briefly.co.za recently highlighted what is coming up in the April 2021 episodes of Strange Love on StarLife. Astha and Shlok get married despite facing opposition from Anjala, who cannot stop insulting Astha's family.
Later, things change for the worst when Shlok reveals to Astha that he only married her to seek revenge against her father. What is she going to do after the startling revelation?
Source: Briefly.co.za