My Identity teasers for May 2021: Will Ali land in jail for murder?
My Identity is a rivetting show that has viewers glued to the screen for each 30-minute episode. The show is about an illegitimate child struggling to find her footing in society despite her grandmother and community being against her. Will she be able to beat the odds that are staggeringly stacked against her? Find out in the My Identity teasers for May 2021.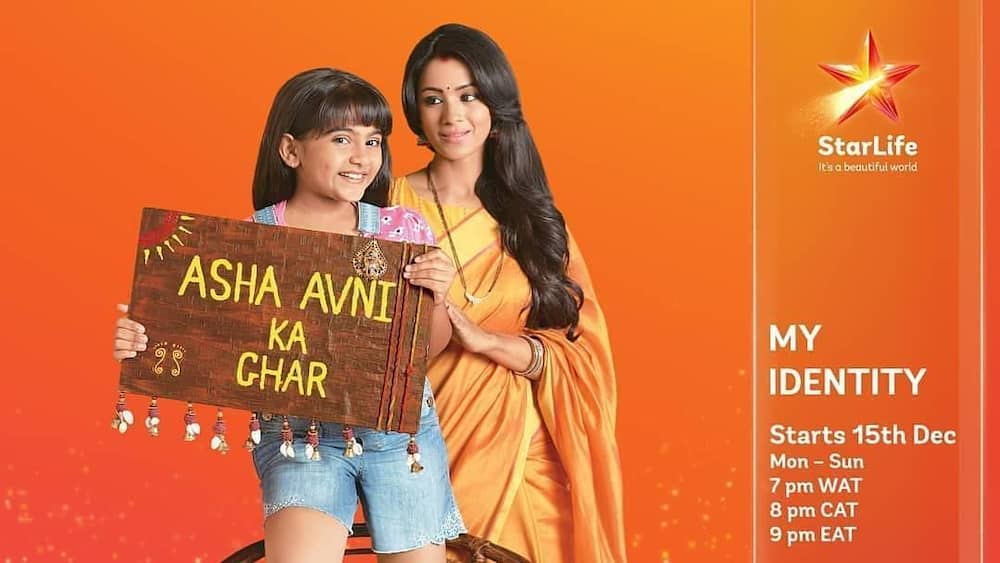 In the May teasers for My Identity, Ali is framed by Shweta and Riya for the attempted murder of Neil and Avni. Will he find a way to get rid of these charges, or will this be the end of him? Shweta is unhappy about Neil and Avni's relationship, and she tries to find a way to break them up. Soon after, Neil confesses to her that he is in love with Avni. Will she go through with her sinister plan? These My Identity teasers are the most exciting we have seen.
My Identity May 2021 teasers
Dayawanti is back with a vengeance, and when she and Guruma try to trap Avni, she is one step ahead of them. Meanwhile, Juhi's death proves to be a point of controversy, and everyone is saddened by it, but is she truly dead? Find out in the exciting teasers below.
Saturday, 1st May 2021
Episode 273
Neil tries to express his love for Avni, while Shweta informs Riya about her plan to ruin their relationship.
Episode 274
Shweta plans to tell Avni about Juhi and Neil's secret relationship. Elsewhere, Avni tries to convince Neil to mark the Ganesha Chaturthi celebration, but instead, he walks out on her.
Sunday, 2nd May 2021
Episode 275
Neela discovers Shweta and Harleena's plan. Meanwhile, Avni and Neil fail to notice Juhi during the Ganesha Puja, and later, they head over to Harleen's house.
Episode 276
DD and Neil agree to expose the culprit behind the bomb blast, and Harleen slaps Shweta.
Monday, 3rd May 2021
Episode 277
Neil opens up to Avni about Juhi's tragic accident, and Guruma drags Juhi into her plan.
Episode 278
Aman hands Dayawanti the money she stole from the house and Dayawanti tips Guruma on attacking Avni if she wishes to get at Neil.
Tuesday, 4th May 2021
Episode 279
Avni and her friends feast on the sweets that Ali bought, unaware that they made him faint.
Episode 280
DD and Neil brainstorm on the safest ways to capture the kidnapper, and Aman hurriedly hides the kidnapper's phone before Aman finds it. However, Avni finds the phone and hands it over to Neil.
Wednesday, 5th May 2021
Episode 281
Aman and Dayawanti succeed in their plan, and Riya and Shweta blame Ali for trying to kill Avni and Neil.
Episode 282
Avni and Neela try to prove Ali's innocence, and Neil raises eyebrows when he realises that Avni is on Ali's side.
Thursday, 6th May 2021
Episode 283
Avni watches Ali's video, and it crushes her to realise that he is trapped. Will she find out his whereabouts and rescue him?
Episode 284
Juhi falls into Daywanti's trap, and Ali struggles to free himself. Finally, Shweta takes the next step in her mission to ruin Avni and Neil's relationship.
Friday, 7th May 2021
Episode 285
Neil realises that Avni is in a critical condition, and the idea of Ali being in a critical condition stresses them out.
Episode 286
DD agrees to secretly help Avni find out the truth about Juhi's death, and Neil bursts Shweta's bubble when he tells her how much he loves Avni.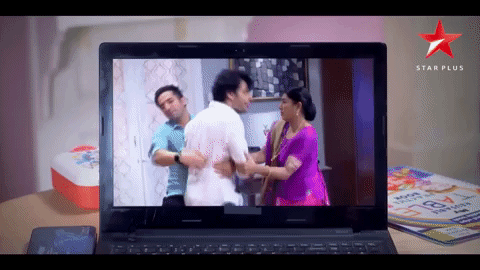 Saturday, 8th May 2021
Episode 287
Neil spots Juhi and is shocked to find out that she is alive. Elsewhere, Juhi opens up to Ali about her grief.
Episode 288
Avni and Neil are excited to find out that Ali is alive; hence, they rush to rescue him and Juhi. But, later, Dayawanti and Aman fall into Guruma's trap.
Sunday, 9th May 2021
Episode 289
Dayawanti and Guruma concoct another plan against Avni. However, Avni outsmarts them when she disguises herself and finds her way into Guruma's den.
Episode 290
Neela starts raising eyebrows about Aman's intentions, and Avni realises that Juhi is trapped in human trafficking. Therefore, he decides to free her.
Monday, 10th May 2021
Episode 291
Avni expresses her concerns about freeing Juhi; hence, she warns Dayawanti not to trouble Neil. Later, Avni and Neil unveil the identity of Ragini's Pandit.
Episode 292
Neil executes his plan when he realises that Ragini's pandit is secretly returning to jail. Hence, he attempts to capture him.
Tuesday, 11th May 2021
Episode 293
Shweta and Harleen learn that Juhi is alive, and they are bummed. Meanwhile, Avni's attempts to rescue Juhi land her into Ballu's trap.
Episode 294
Juhi is puzzled when he realises that Avni is Neil's wife, and Avni decides to avenge Dayawanti for her evil actions towards her. Meanwhile, Harleen and Neela are upset with Shweta for attempting to ruin Avni's life.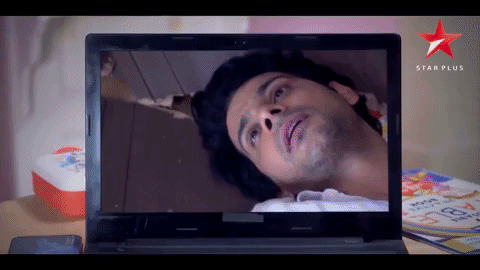 Wednesday, 12th May 2021
Episode 295
Ali and Avni fail to get out of Rang Mahal, and instead, they fall into Ragini and Ballu's trap. Luckily, Neil shows on time to rescues them and arrests Ragini.
Episode 296
DD and Neil fail to come up with enough evidence to convict Dayawanti and Ragini. As a result, the situation leaves Avni and Neil devastated.
Thursday, 13th May 2021
Episode 297
Neil discovers a clue about Avni, and when Neela realises that Amol is responsible for Avni's abduction; hence, he assaults her.
Episode 298
Dayawanti and Ragini implement their plan to trap Juhi and Avni in a human trafficking case. However, DD and Neil set out to rescue them.
Friday, 14th May 2021
Episode 299
Avni manages to rescue Juhi and the other girls, although when she looks for Ali, Ragini holds Juhi at gunpoint.
Episode 300
Avni informs Neil about Dayawanti and Ragini's plan to ruin her life, and Ragini and Dayawanti humiliate her, and she lets them do so. Is she planning on doing something?
Saturday, 15th May 2021
Episode 301
Avni is startled when she spots Aman pointing a gun at Neil. She swears to murder Dayawanti and Aman.
Episode 302
Ragini accidentally gets shot as he tries to run away from Juhi, and Avni also gets shot as she tries to rescue Amol from Dayawanti.
Sunday, 16th May 2021
Episode 303
Aman sets Dayawanti on fire, and Neils arrests him for it. Later, Aman asks Avni to forgive him for his actions, and Neela applauds him for being remorseful.
Episode 304
Juhi remembers Ragini's words about her 'Jaan', and it makes her restless. She also receives hints about what she is looking for.
Monday, 17th May 2021
Episode 305
Avni proposes to Neil, although his reply shocks her. How will she bear this truth?
Episode 306
Neil shocks his family when he informs them about the baby he sired with Juhi, and Avni assures Juhi that she will find her child.
Tuesday, 18th May 2021
Episode 307
Neil and Avni disguise themselves as NGO workers and go out on a mission to look for Juhi's daughter.
Episode 308
Neil receives news about Juhi's attempt to commit suicide; hence, he leaves the wedding anniversary hurriedly. Later, he promises to do something for Juhi.
Wednesday, 19th May 2021
Episode 309
Neil reads Avni's distressing letter, and it makes everyone emotional. Elsewhere, Avni offers to help someone on a flight.
Episode 310
Neil misses Avni, and when she calls him, it makes him emotional. He tries to convince her to disclose her location to no avail.
Thursday, 20th May 2021
Episode 311
Vidyut appoints Avni to be Mishti's governess, and Ali spots Avni in Goa and informs Neil about it. However, Neil seems to have a different plan.
Episode 312
Neil assures Neela that he will not let her suffer the same fate as her mother. Meanwhile, Avni proposes to Mishti that they should pretend to be enemies before Vidyut.
Friday, 21st May 2021
Episode 313
Ali relentlessly uses posters to look for Avni, and Mishti asks Avni to talk Vidyut into letting her attend a camp.
Episode 314
Neil unexpectedly shows up in Goa as the new trainer, and his presence leaves Avni in shock. Later, Vidyut receives a phone call from Ballu.
Saturday, 22nd May 2021
Episode 315
DD tips Neil off about Ballu being out on bail, and Neil and Avni secretly plan to rescue Mishti from Vidyut's hands.
Episode 316
Avni avoids Vidyut's questions, and Neil is puzzled to see posters of Avni's missing everywhere.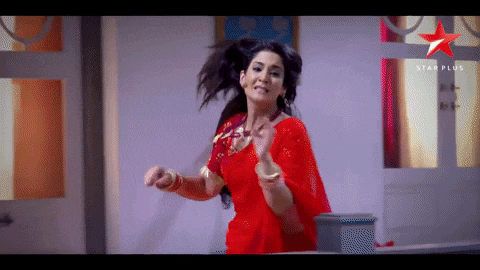 Sunday, 23rd May 2021
Episode 317
Unknown miscreants attack the Khanna mansion and slit Juhi's throat, killing her instantly. Elsewhere, Ragini kills a nurse at the hospital and escapes.
Episode 318
Neil and DD fake Juhi's death to rescue her from Vidyut, and they embark on a mission to catch Ragini. But, later, Neil's attempts to keep Mishti away from Vidyut fail to bear fruit.
Monday, 24th May 2021
Episode 319
Vidyut alerts the security staff to be aware of Neil, and they manage to stop Neil, who shows up in a mask.
Episode 320
Avni makes Mishti follow a plan to mislead Vidyut. Will Avni's plan work?
Tuesday, 25th May 2021
Episode 321
Vidyut fails to retrieve details about Mishti from Neil and Avni. Later, Neil and Avni manage to deceive the guards at the warehouse.
Episode 322
Avni and Neil try to escape with Mishti, but Vidyut and his men find them. Will Neil save them?
Wednesday, 26th May 2021
Episode 323
Juhi rejoices when she learns that Avni and Neil rescued Mishti, and she disguises herself and goes to the hospital to check up on Mishti.
Episode 324
Mishti's blood report leaves the doctors confused. Elsewhere, Neil meets Vidyut and warns him about the consequences of his actions.
Thursday, 27th May 2021
Episode 325
Mishti refuses to acknowledge as a family member, and Vidyut sneaks into Neil's house and finds Mishti!
Episode 326
Avni learns about an intruder and alerts everyone, and Juhi tries to befriend Mishti by giving her a doll. Will she accept it?
Friday, 28th May 2021
Episode 327
Neil surprises Avni with a new car and a white gown, which makes her excited. But, unfortunately, as she goes to meet Neil, the cops arrest her.
Episode 328
Neil questions Vidyut for his misdeeds and arrests him alongside Ragini. Later, Avni prepares to send Juhi and Mishti to Canada.
Saturday, 29th May 2021
Episode 329
Neil helplessly frees Vidyut from police custody, and Avni takes Juhi out for shopping.
Episode 330
Neil opens up about his frustration, and Avni feels guilty for hurting her feelings. Meanwhile, Vidyut wishes to have Ragini released from prison and swears for revenge.
Sunday, 30th May 2021
Episode 331
Avni shocks Neil when she expresses her disappointment for him considering Juhi's request. How will Neil clear her doubts?
Episode 332
Vidyut blackmails Neil by threatening to reveal Mishti's paternity; hence, he takes Juhi with him. He pressures her to uncover the truth and save Ragini.
Monday, 31st May 2021
Episode 333
Juhi convinces Neil and his family members to believe that Shweta forced her to leave the house. However, Neil scolds her for being irresponsible.
Episode 334
The Khanna family members prepare for Diwali celebrations. Later, Vidyut sends Juhi the DNA reports, which reveal the identity of Mishti's father. Elsewhere, Shweta concocts a plan against Juhi!
Avni
Avni's persecution under Dayawanti's care stresses her, and she gathers the courage to make her pay for her actions. Neil supports her, and they succeed in having Ragini behind bars. Later, Neil informs her about the baby he sired with Juhi, and the news breaks her heart. However, she supports him by searching for his daughter, and together, they rescue Mishti, Juhi's daughter. But is it the end of her miseries?
Juhi
Juhi gets caught up in the mayhem regarding Neil and Ragini. Ragini attempts to kill her, although she survives the attack. Later, she reunites with her daughter, although she refuses to acknowledge her. When Vidyut insists on a DNA test conducted, the results of the test leave her in shock. Is Mishti Neil's daughter?
My Identity is a thrilling show, and you can watch My Identity full episodes on Star Life all week long at 20h00 and 20h30. Do you think her friends will successfully rescue Juhi from the human traffickers? Engage us in the comments below.
READ ALSO: Destiny Teasers for April 2021: See what happens in the finale!
Briefly.co.za published the Destiny teasers for April 2021. Gauri goes to a brothel and ends up in jail. Her father is disappointed in her, and she ends up going into depression.
Suryakant and Savitri try their best to make her happy again, but their efforts bear no fruits. Did Karan make an intelligent choice selling his property to Suryakant? Find out about all this more in the teasers of the final episodes of Destiny!
Source: Briefly News