New! It's Complicated teasers for April 2021: A brother and sister-in-law's entanglement
It's Complicated Hindi series gets rid of the stereotypes surrounding adultery. Which gender cheats on their spouse more? The question always leads to a blame game because each gender feels the other cheats more. It's Complicated teasers for April 2021 prove that it takes two to break a marriage or build it on a solid foundation of faithfulness regardless of gender. Nevertheless, the series does not make excuses for anyone who fails to fulfil their marital responsibilities.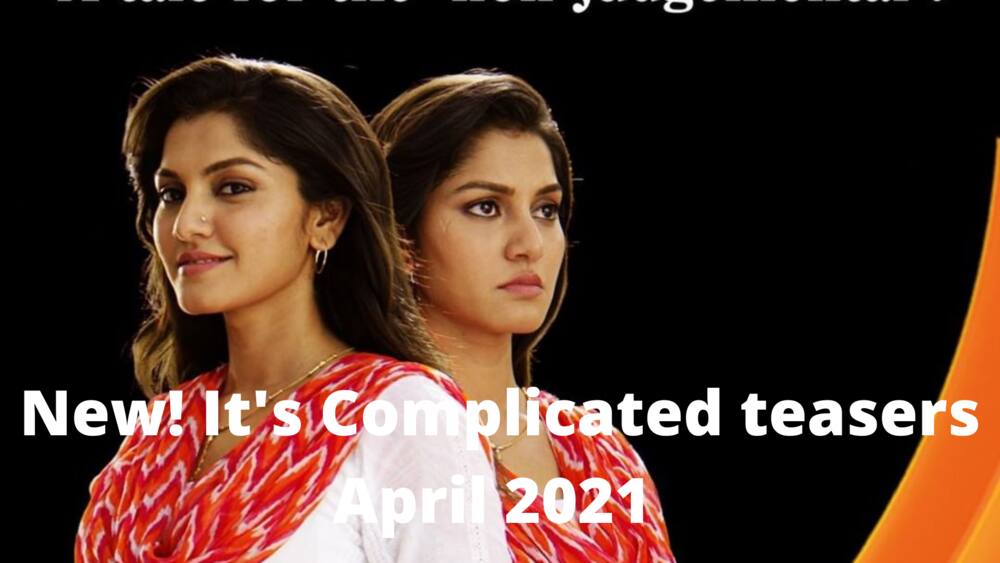 Zee World It's Complicated series revolves around Jassi, Nerandin, and Verander. Nerandin's family adores her because she is an ideal daughter-in-law. However, she gets trapped in an extramarital affair with her husband's brother, Verander. It's Complicated's plot summary reveals how their cover-up plan will hurt more innocent people, including the young girl Verander. Jassi and Verander will use her as an added layer of protection as they continue messing around.
April 2021 It's Complicated teasers
The show's storyline has valuable lessons, including the benefits of setting moral boundaries with people you interact with outside your marriage and the consequences of extramarital affairs. Moreover, Nerandin's healing process enlightens viewers on how to overcome emotional turmoil after experiencing betrayal.
Saturday - 10th April 2021
Episode 1
Nerandin's wife, Jassi, stays with his family while he is away for official duties. The couple has been apart for two years. Meanwhile, Jassi spends a lot of time with her brother-in-law.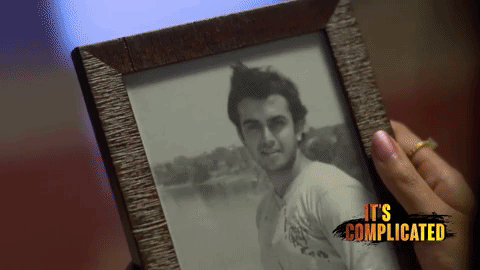 Sunday - 11th April 2021
Episode 2
Verander succumbs to Nerandin's pressure to marry even though he is not ready. Moreover, he has to marry a maiden he has never interacted with leave alone dating.
Saturday - 17th April 2021
Episode 3
Jassi's mother-in-law almost catches her in a compromising situation with Verander. What is going on between the two?
Sunday - 18th April 2021
Episode 4
Jassi panics when she discovers that she is pregnant. Who put her in the family way? How will she face her husband and his family?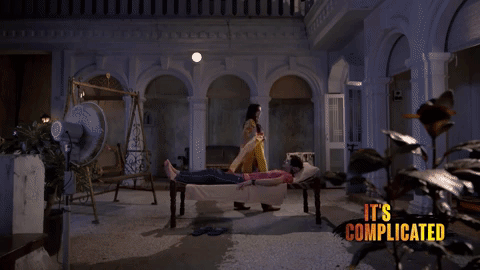 Saturday - 24th April 2021
Episode 5
Jassi and Verander are disappointed in themselves after making a tough decision to save themselves from trouble.
Sunday - 25th April 2021
Episode 6
Verander pretends that everything is fine in front of his family. Meanwhile, the secret is depressing Jassi because she feels that he has thrown all the burden on her.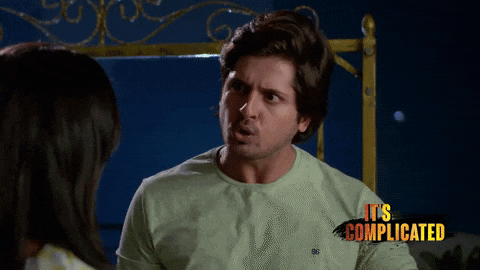 Verander
His brother, Nerandin, persuades him to marry a lady he does not know. Nerandin is unaware that Verander is his wife's lover. How will Verander keep the secret from Nerandin?
Jassi
She gets close to her brother-in-law for over two years while her husband is away for work. Verander convinces her to take a drastic decision when she gets pregnant. Is she considering abortion?
Catch It's Complicated teasers for April 2021 on Zee World every Saturday and Sunday at 19h00. The show starts today, 10th April, while the Ring of Fire now airs on weekdays only.
READ ALSO: Queen of the South 2 Teasers for May 2021: What will happen to Teresa?
Briefly.co.za published a two-minute read Queen of the South 2 teasers for May 2021. Zurdo Villa threatens Teresa's life, but she comes out of the situation unharmed and takes over the drug trafficking empire.
Even though Teresa is calling the shots in the underworld business, she has more enemies to subdue. She is lucky to have a guardian angel named Lupo, who often rescues her from trouble. However, Sofia does not trust Lupo. Will Teresa believe Sofia's instincts or keep trusting Lupo?
Source: Briefly News