Generations: The Legacy Teasers for May 2021: Will Tshidi succeed in her plan?
Generations: The Legacy teasers for May 2021 are out, and the show's plot seems to have taken a new trajectory. As has been the case, some of the most unbelievable events are bound to happen. Some of the Generations: The Legacy cast members will blow your mind by how much they are willing to go in the name of revenge.

Generations: The Legacy teasers for May 2021 highlight how much some of your favourite characters are willing to go to fulfil their interests. Some of them get to the point of revealing sensitive secrets and throwing one another under the bus. Check out these details to find out who will fall victim and who the perpetrators will be.
Generations: The Legacy May 2021 teasers
The most recent Generations: The Legacy episodes must have left you in suspense. If you wish to find out more details on what to expect in the oncoming episodes, check out these details. You will be appalled by the details.
Episodes 116 (1676) - Monday, 3rd of May 2021
Jack expresses his excitement when his new cellmates walk in, and Tshidi concocts a plan to get a mole into Moroka Media. Meanwhile, the ex-lovers second guess what to do on their night of passion.
Episode 117 (1677) - Tuesday, 4th of May 2021
Mazwi's announcement catches Sphe by surprise, and Ayanda reveals a secret she was not supposed to. Later, someone suggests the adoption of a fashion show involving women for a change.
Episode 118 (1678) - Wednesday, 5th of May 2021
Mia lets her guilt get the better part of her, and she realises that she has to pay for her actions. Lesedi risks doing what she was warned not to, and Pele realises that his world is being turned upside down.
Episode 119 (1679) - Thursday, 6th of May 2021
Nurse Betty loses control of the pressure she is facing and unwittingly reveals a secret. Lucy gets excited by the thought of modelling in her merchandise. Mrekza tries to cheer his friend up by throwing an unexpected party.
Episode 120 (1680) - Friday, 7th of May 2021
Mazwi regrets pulling the stint at the launch and how much it will cost him. Tshidi hastily makes a shocking decision after hearing what the staffer did. Elsewhere, Siyanda accepts that there is only one thing to do, to find out the truth.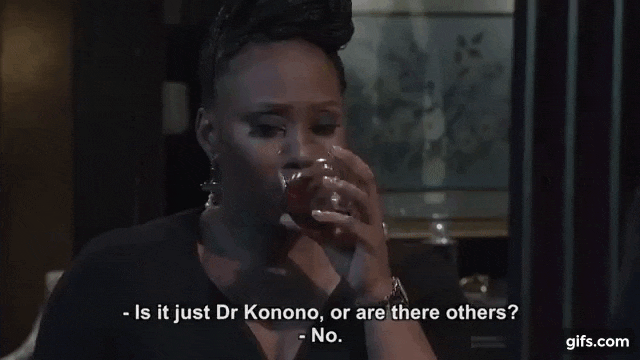 Episode 121 (1681) - Monday, 10th of May 2021
A man takes out a hit on his brother, and Kabisi's world seems to be moving too fast for him to catch up. Lesedi's plan to revenge hits the desired mark, and Ezweni seems to be feeling the pain.
Episode 122 (1682) - Tuesday, 11th of May 2021
Daksha Sharma shows up on time to salvage a situation that seemed lost, and Bab'Cele fiercely takes on the Moroka heir. Someone shows up in the middle of the night bearing shocking news.
Episode 123 (1683) - Wednesday, 12th of May 2021
Lucy struggles to convince Mrekza to believe that she is fine, and Mpho's friend refuses to pay attention to what he is saying despite him making sense.
Episode 124 (1684) - Thursday, 13th of May 2021
Ezweni seems to be in more trouble than Ayanda foresaw, and Lesedi's interview turns out to be tougher than she anticipated. Cosmo tries to figure out what the problem could be.
Episode 125 (1685) - Friday, 14th of May 2021
Kabisi forces Tshidi to play nice, although it pisses her off. Pele tells Sphe her speculations, and they leave her shocked. Gog'Flo decides to do the unthinkable.
Episode 126 (1686) - Monday, 17th of May 2021
The Moroka family members receive a strange package in the middle of the night, and Lucy realises it is time to seek help. Lev pressures the investigating officer to seek answers from Siyanda.
Episode 127 (1687) - Tuesday, 18th of May 2021
Mazwi celebrates his latest coup's success, unaware that someone is planning something more horrific for him. An awful thing happens to Tracy at her workplace, and it makes her worried. Meanwhile, Mrekza contemplates his next step after his wife humiliates him.
Episode 128 (1688) - Wednesday, 19th of May 2021
Mrs Moroka unexpectedly shows up to visit nurse Betty, and her presence makes Betty uncomfortable. Sphe's revelation leaves everyone shocked, and someone struggles to come to terms with her boyfriend's past.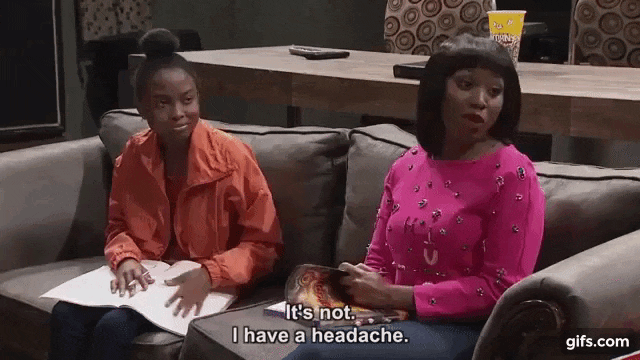 Episode 129 (1689) - Thursday, 20th of May 2021
Things escalate between Siyanda and his unexpected visitor, and Lucy fails to notice the inconsistencies in Gog'Flo's side of the story. Later, Tshidi feels fulfilled after attending a meeting she did not want to attend at first.
Episode 130 (1690) - Friday, 21st of May 2021
Kabisi gambles with the idea of cutting his ties with the Moroka heir, while the new gossip takes Johannesburg by storm. The Captain rejoices at the thought of Jack being out of the picture.
Episode 131 (1691) - Monday, 24th of May 2021
Cosmo second-guesses the idea of exposing his sister, and Tracy receives good news, although it makes her feel devastated. Lesedi makes everyone believe that she has everything under control regarding the fashion show.
Episode 132 (1692) - Tuesday, 25th of May 2021
Sphe finds out what her ex wants her to do, and it leaves her shocked. Tshidi puts on a good front making everyone believe she is okay. Mazwi discovers the person who threw him under the bus.
Episode 133 (1693) - Wednesday, 26th of May 2021
Fikile finds out what her friend has done, and it leaves her perplexed. Elsewhere, someone decides to steal something they were unable to get when they asked for it.
Episode 134 (1694) - Thursday, 27th of May 2021
Lucy gets so consumed by her thoughts about her past, and it nearly makes her lose her mind. Luyolo makes a shocking discovery, and Lesedi makes a life-changing decision.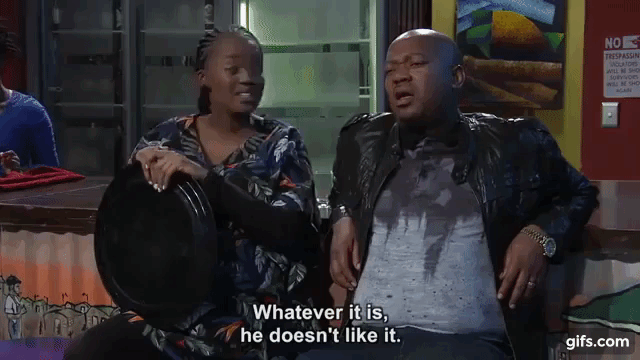 Episode 135 (1695) - Friday, 28th of May 2021
Mrekza sets out on a mission to determine whether he is being lied to, and Mazwi realises that it is too late to make amends; hence, it makes him guilty.
Episode 136 (1696) - Monday, 31st of May 2021
Mia spots two lovers kissing, and an outlandish plan leaves Tshidi floored. Mpho discovers damning details on why his friend is in a bad way.
Tshidi
Tshidi single-handedly plans another attack on the Moroka family. She tries to plan a mole on the media, and when the plan hits a dead end, she opts to make quick changes to the plan. Later, Kabisi forces her to play nice before her foes against her wish. The results of her last shot leave her shocked. Will she give up on her desire to frustrate the Moroka family members?
Lucy
The idea of having women participate in the fashion show excites Lucy; hence, she decides to use the opportunity to market her merchandise. Even though Mrekza expresses his concerns about her wellbeing, she insists on wearing a facade and pretending to be okay. Later, she hits rock bottom and gathers the courage to seek help. Will her situation get any better?
Generations: The Legacy teasers for May 2021 must have awakened your urge to watch the show. If you wish to find out more details on how the drama will unfold, tune in to SABC1 every Monday to Friday at 20h00.
READ ALSO: Queen of the South 2 Teasers for May 2021: What will happen to Teresa?
Briefly.co.za published enthralling details about Queen of the South 2 teasers for May 2021. The updates will blow your mind!
Queen of the South 2 teasers highlight Teresa's bold and unapologetic moves. She outsmarts Zurdo and steals his drugs. However, she experiences a life-threatening situation that threatens her existence. Will Zurdo catch up with her?
Source: Briefly News