Strange Love Teasers for May 2021: Latest episodes here
When two people with clear conflicting personalities suddenly fall in love, more work has to be done for the relationship to work out. Astha genuinely loves Shlok and is happy to get married to him. Shlok later reveals that he does not love her but only married her to seek revenge. How will she cope with this? These Strange Love teasers give an idea of what to expect before the daily official broadcast.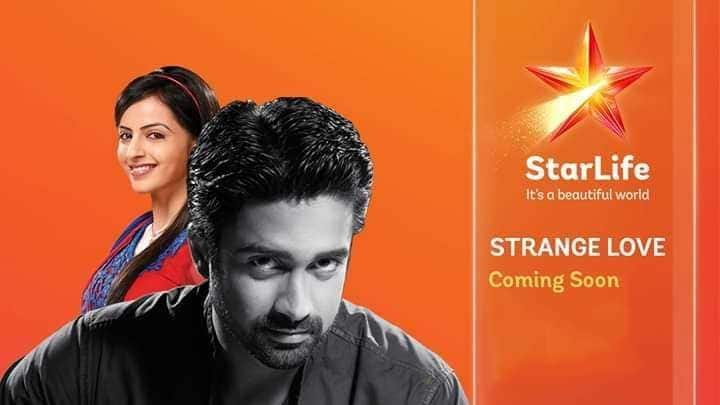 The Strange Love storyline discusses how Shlok and Astha, the main characters, fall in love with each other despite their conflicting personalities. How they will get by their differences as they move on in their marital journey is worth watching out for. Why does Shlok insist on having the honeymoon despite the injury on Astha's leg? How will the villagers respond to Shlok's unhealthy behaviour? These highlights unravel all you should know.
Strange Love May 2021 teasers
The twist and drama in your favourite drama series are getting more intense by the day. Niranjan scolds Anjali because of the spicy food prepared at the Agnihotri household, while Astha becomes afraid after she sights a snake in the house. How will the events unfold in these Strange Love episodes?
Episode 75 - Saturday, 1st of May, 2021
Shlok continues to pretend to be in love before Astha's family, while Kalindi lets Astha know about the enquiry made against Avadhoot. After some time, Astha requests Shlok's assistance in the restoration of her father's image, which he consents to with conditions.
Episode 76
Niranjan scolds Anjali because of the spicy food prepared at the Agnihotri household. Anjali later reprimands Astha for returning home late and hinders her from going home. Also, she asks Anjali to keep a fast for Shlok.
Episode 77 - Sunday, 2nd of May, 2021
Astha's family becomes troubled over how Anjali behaves now, while Avadhoot lets the family know about the order given to suspend him. Meanwhile, Astha chooses not to wash Shlok's feet concerning the Pati Puja despite Anjali's insistence. Kalindi later informs Asth concerning Avadhoot's suspension.
Episode 78
Bharat and Vinayak support Astha's refusal to wash Shlok's feet, and despite Niranjan's plea, Astha refuses to succumb. In fact, he becomes so upset with Bharat, and as a result, Shlok informs Astha to vacate the house after he promises to make the proof against her father available.
Episode 79 - Monday, 3rd of May, 2021
Shlok requests Inspector Shinde to make the evidence against Avadhoot available, and Anjali denies Astha permission to visit her sick father. Later, Shlok rebukes Anjali and pretends to be a caring husband before the Kirloskars.
Episode 80
Jaya makes every effort to instigate Anjali against Astha and Shlok, but they walk her out of the house. Astha, out of desperation, asks Shlok to surrender the evidence against her father. Anjali compels Astha to observe a fast to compensate for her bad behaviours during the puja after returning home.
Episode 81 - Tuesday, 4th of May, 2021
There is pressure on Astha to keep the fast, and while Anjali informs her to prepare food, Niranjan seeks information concerning Avadhoot's well-being. Later, Sojal makes some juice available, and after sighting it, Anjali becomes upset. Astha faints while carrying out the household chores.
Episode 82
Shlok screams at Anjali because of the pressure put on Astha to fast, while Shlok warns Astha not to decline going to the honeymoon. Abhay later presents a gold chain to Sojal and also requests her to hand him Astha's passport. Meanwhile, Jaya vacates the house.
Episode 83 - Wednesday, 5th of May, 2021
In today's episode of Strange Love, Shlok requests Varad to book tickets for Goa before the Income Tax officers visit the Agnihotri residence to search the place. Nevertheless, after finding nothing in the house, they apologise and confess how someone tipped them off. Niranjan informs Varad to investigate who could have done that.
Episode 84
Shlok tells Niranjan that the accounts file and money are hidden safely and later assures Astha the Avadhoot is safe if she refuses to honour the honeymoon again. Also, Abhay incites Astha's grandma against Shlok.
Episode 85 - Thursday, 6th of May, 2021
The family members suggest that Shlok cancel the honeymoon after they see the injury on Astha's leg. Shlok refuses to heed the advice, and the couple leaves. However, while going, their car breaks down, and Astha disappears, while Shlok angrily searches for her.
Episode 86
Abhay and his mom punish Jyoti because she supports Astha and Shlok, and they lock her in a room. A dog frightens Astha in the forest, and she lands in a ditch in an attempt to escape. Do you think Shlok will find her?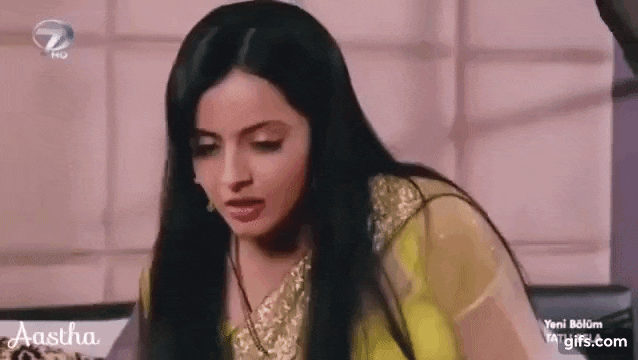 Episode 87 - Friday, 7th of May, 2021
Shlok wants to assist Astha if she pleads for his forgiveness. Unfortunately for him, he also falls into the ditch, much to Astha's amusement, before Shlok narrates everything that happened to Varad. Then, all of them attempt to get out of the jungle.
Episode 88
Anjali encourages Vinayak to marry, but he declines. Meanwhile, Shlok pushes Astha inside a pond and later assists her to get out. He suggests taking refuge at an abandoned house after helping her out, but Astha does not want to go.
Episode 89 - Saturday, 8th of May, 2021
Avadhoot's mom admonishes Kalindi to carry out puja and invite the Agnihorti family as well. Meanwhile, Astha becomes afraid after she sights a snake in the house. Later, Jyoti's mother-in-law forces her to do the chores.
Episode 90
Shlok's associates instruct Inspector Shinder to conceal the evidence as Shlok directed them. Later, Abhay reaches out to the inspector and permits him to carry on. Although Shlok's behaviour towards the villages is bad, Astha pleads with them on his behalf.
Episode 91 - Sunday, 9th of May, 2021
The police arrest Avadhoot while the puja is on, and Abhay informs Sojal of the steps taken. In the meantime, a poisonous snake bites Astha, and the villagers encourage Shlok to use herbal medicine from the temple.
Episode 92
Niranjan accuses Varad of his negligence towards his work and instructs him not to tell anyone about Avadhoot's arrest. Sojal tries to instigate Varad, and in the village, Shlok carries out the priest's instructions by applying the medicine on Astha.
Episode 93 - Monday, 10th of May, 2021
Niranjan gets to know about Avadhoot's arrest from the news and ensures that he is freed. Grateful Avadhoot appends signature on the land documents. Astha is surprised to read about the arrest.
Episode 94
Astha is shocked and offended by Shlok; she will not give attention as he tries to explain to her. In the meantime, the family is delighted to see Avadhoot in the house. Later, Niranjan notifies Anjali of Avadhoot's discharge and directs her to donate.
Episode 95 - Tuesday, 11th of May, 2021
Anjali directs Nilofer to transfer her parents out of the nursing home. Meanwhile, Avadhoot appeases Astha and notifies her of his discharge, while Shlok is enraged with his partner for the mistake he committed.
Episode 96
Niranjan is enraged when Anjali notifies him that she is yet to invite the Kirloskars. After a while, Anjali becomes outraged after discovering that Astha has gone to check on her daddy. She directs Astha never to have anything to do with her parents again.
Episode 97 - Wednesday, 12th of May, 2021
The visitors depart after expecting Astha, and later, Anjali comes home with Astha and shares information about the existing relationship with Shlok. After a long argument, she resolves to relocate to her parents' place.
Episode 98
Although every family member tries to stop her, Astha departs from the Agnihotri house and opens up about her parents. Meanwhile, Niranjan rebukes Shlok for what he did wrong and instructs him to ensure that Astha returns. As much as Shlok wants to speak with Astha, she refuses to pick his calls.
Episode 99 - Thursday, 13th of May, 2021
Niranjan reprimands Anjali for failing to discharge her duty. Later, Niranjan convinces Avadhoot that Shlok will return with Astha. Meanwhile, Anjali forewarns Jyoti again as Jaya attempts to steal Astha's jewellery. Jyoti decides to unite Shlok and Astha after knowing that the lovebirds have gone their separate ways.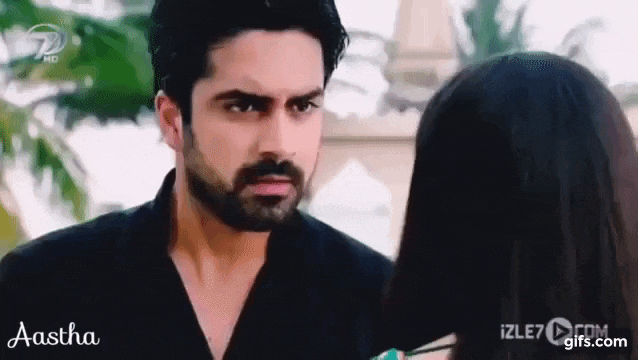 Episode 100
Shlok sights Astha in the market and asks her to return home, while Kalindi slaps Shlok. Later, Varad sees Shlok in his drunken state and takes him home. At the Kirloskars, Kalindi admonishes Astha to divorce Shlok, and Avadhoot requests her to take up a job.
Episode 101 - Friday, 14th of May, 2021
Jyoti persuades Shlok to return Astha. Meanwhile, Astha shows up in an interview, where the interviewer discovers she is Shlok's wife. Because of this, she is given the post of event manager.
Episode 102
Shlok coercively goes with Astha, while Kalindi visits Shlok's house with the police and arrests him for domestic violence on Astha. Shlok handcuffs Astha with him and throws the keys away.
Episode 103 - Saturday, 15th of May, 2021
Astha withdraws her complaint and chooses not to share any information with the media. Also, Shlok is notified of Astha's divorce plan, and Niranjan advises Astha and her parents to reevaluate their resolution to divorce.
Episode 104
Varad asks Shlok to amend things with Astha, and Shlok directs his assistants to monitor everything Astha does. Astha manages to get work, and the company requires her to endorse a bond. When she finds out that Shlok is her manager, she is shocked.
Episode 105 - Sunday, 16th of May, 2021
Shlok hurts his hand when Kalindi directs him to endorse the divorce documents. Astha nurses Shlok after getting to know about his injury, while Niranjan admonishes Anjali to dash Astha a necklace for her first Vaan ritual. Later, Kalindi notifies Astha that Shlok hurt his hand intentionally.
Episode 106
Astha uses the necklace, which Anjali gifted her, and appears at Shlok's house. She demands Niranjan to grant her and Shlok a divorce before returning the necklace to Niranjan.
Episode 107 - Monday, 17th of May, 2021
Niranjan notifies Shlok that the first hearing of his divorce case comes up the following day, and Kalindi notifies Astha. Meanwhile, the office building is set on fire, and Astha and Shlok are trapped inside.
Episode 108
The firefighters extricate Astha and Shlok out of the building. Astha shares with Kalindi and Avadhoot that she works in Shlok's office. Kalindi is angry at Astha because of her lies. Nevertheless, Avadhoot beseeches Kalindi to forget everything Astha has done wrong.
Episode 109 - Tuesday, 18th of May, 2021
The Kirloskar family and the Agnihotri show up at the court, and Shlok notifies the judge that he is not ready to divorce Astha. Astha did not manage to support her decision with claims. Accordingly, the judge commands Shlok and Astha to stay together for six months.
Episode 110
Avadhoot asks forgiveness from the judge on Kalindi's account, and Shlok tells the media that he was in court with Astha for their marriage registration. Kalindi wants to stay with Astha for safety purposes, but Astha urges her to go back home.
Episode 111 - Wednesday, 19th of May, 2021
Anjali and Niranjan convince Astha not to leave Shlok's room. On Astha's refusal, Anjali sends utensils to Astha's room and directs her to cook something. Astha returns the utensils to Anjali, and Shlok informs Astha that he will eat whatever she prepares.
Episode 112
From today's Strange Love soapie episode, Anjali disconnects the electricity supply in Astha's room. Later, Shlok shows up in her room, and after being scared, she embraces him. Shlok notifies his love that he will ensure she does not leave his house forever. Meanwhile, Sojal and Jaya sight Shlok and Astha together.
Episode 113 - Thursday, 20th of May, 2021
Anjali orders Astha to get lunch ready for the family. Kalindi becomes increasingly concerned about Astha when she is unreachable over the phone. Dr Joshi receives an invite to a party organised by Niranjan in honour of Astha. Anjali prevents Astha from leaving for the office after Shlok tells her about her presentation.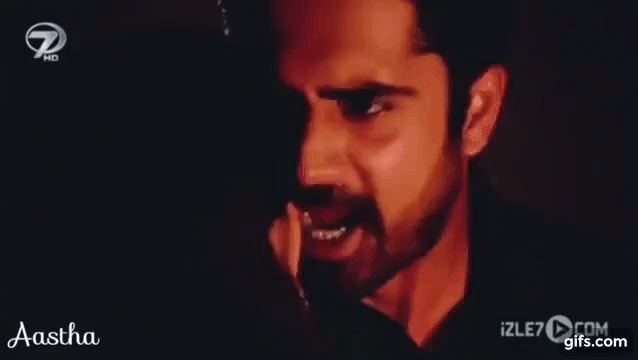 Episode 114
Sojal takes the CD that contains Astha's presentation, while Avadhoot and Kalindi get an invite to the party from Anjali. Shlok sends Astha home after she gets to the office late. Astha finds her way around the stolen disc and gives a good presentation.
Episode 115 - Friday, 21st of May, 2021
Astha goes home bearing gifts and tells the visitors about a game to play. Kavya's team triumph in the game, and she gets chocolate. Sojal thinks Astha should wear a gown, but Anjali is against it. She asks Astha to change into a saree before Niranjan sees her.
Episode 116
Astha finds out that her wardrobe is under lock. Kavya gives her a saree already prepared for her by Anjali, in Sojal's room, while Shlok and Astha get Mr Joshi's blessings. Niranjan announces Astha's promotion into a partner at the company.
Episode 117 - Saturday, 22nd of May, 2021
Sojal becomes envious of Astha, and Varad becomes the brunt of her frustrations. Astha tries in vain to return the company's documents, while Anjali orders Astha to relocate into Shlok's room. Astha and Shlok disagree on something.
Episode 118
Astha decides not to serve Shlok's breakfast. She does not turn up at work so that she can assist Anjali with chores at home. Shlok comes home with his associates to discuss with Astha, and Anjali wants Astha to make a garland from pearls.
Episode 119 - Sunday, 23rd of May, 2021
Anjali asks Astha to purchase some gold for her parents with the money she is given. Sojal tells Avadhoot about the need for gold at the puja and gets it. Sojal adds some drugs to the milk meant for Astha, but Shlok drinks it instead.
Episode 120
Shlok and Astha are asked to design the idol of Lord Gaesh. According to Anjali, they can not discuss it with each other. Anjali tells Astha that the ornaments of gold are counterfeited. Sojal discovers that Jaya is the ornament thief.
Episode 121 - Monday, 24th of May, 2021
Astha is described as irresponsible by Anjali, and Astha and Shlok partake in the Ganesh puja. Anjali appreciates Kalindi's gift of gold for the puja. Since Anjali is renovating her room, Astha has to sleep in the kitchen.
Episode 122
Niranjan wants Anjali to prevent Astha from carrying out any chore around the house. Anjali then asks Astha to focus on her work in the office. Shlok instructs the peon to take Astha's personal belongings from the office to his cabin.
Episode 123 - Tuesday, 25th of May, 2021
Astha discovers that Shlok was innocent of deceiving her father, Avadhoot, and she feels terrible. Astha is told to sign Abhay's paycheque. Abhay is queried about the part he played in the defamation of Avadhoot. A reporter who wants to know about Shlok and Astha's relationship interviews them.
Episode 124
Shlok does not find it funny that the reporter wants to know about his private life. Astha is locked up in her room as a result of a conspiracy by Sojal. Avadhoot and Kalindi discuss Astha and Shlok's relationship.
Episode 125 - Wednesday 26th of May 2021
On Valentine's Day, Shlok remembers Swati, who used to be his girlfriend. He gets drunk and breaks things around the house. In his drunken state, he hugs Astha thinking she is Swati, and Astha sadly reminds him of his mistaken identity.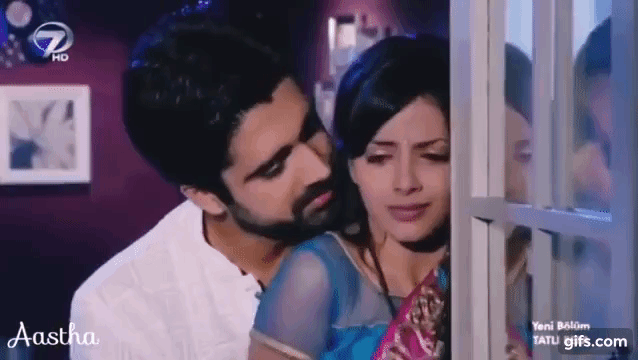 Episode 126
Anjali does not permit Sojal to go for a dinner date with Varad despite several pleas. Anjali puts Astha in charge of the drunken Shlok. Astha does as she is told but wants to know why Anjali will not take care of him.
Episode 127 - Thursday, 27th of May, 2021
Astha comes in possession of Shkok's diary, and she goes through it. Shlok continues to mistake Astha for Swati and holds her hand. Astha feels bad for all the pain she caused Shlok. She later finds out that Shlok is down with fever and tells Niranjan about it.
Episode 128
Astha becomes very concerned about Shlok's health and prays that he recovers. Sojal and Jaya want to ruin Astha and Shlok's relationship. When Shlok feels better, he wakes up to find Astha beside him. Astha wants to know more about Swati from Anjali.
Episode 129 - Friday, 28th of May, 2021
Shlok takes care of Astha after she injured a finger. Astha wants to make Shlok's pain less strong. In vain, Shlok attempts to provoke Astha into a quarrel with him. Astha goes through Shlok's diary to understand more about Swati.
Episode 130
Anjali prevents Kalindi and Avadhoot from talking to Astha. Kalindi tells Astha that the bridegroom will be coming to the house. Also, Anjali informs Niranjan about Astha's discovery of Swati. Astha wants to know more about Swati and asks Varad about the lady, while Shlok gets medicine from Astha.
Episode 131 - Saturday, 29th of May, 2021
To find more about Swati, Astha gains entrance into Shlok's library without his knowledge. Anjali tells her not to try entering the room. Sojal also asks Varad to talk about Shlok's past, but it yields nothing. Swati's possessions are set on fire by Astha.
Episode 132
Anjali will not have Jyoti stay in her house, and Abhay does not want Jyoti to call Anjali. Anjali reminds Astha about the fast, and Astha tells Shlok about her escapade in his study.
Episode 133 - Sunday, 30th of May, 2021
Anjali and Niranjan celebrate Mahashvrati, while Astha seeks the face of the gods in prayer on Shlok's behalf. Joyti tries to reconcile with Abhay but gets locked up instead. She attempts to show Abhay that she is innocent.
Episode 134
Astha tells Anjali that Niranjan asked her to have some food, but it is a lie. When Niranjan comes back home to find Anjali eating, he is not pleased.
Episode 135 - Monday, 31st of May, 2021
Abhay receives the shock of his life when he meets Astha and Shlok in the house. He tells Astha falsely that Joyti has gone shopping for some things. Shlok sees Swati on his way home and attempts to contact her but to no avail.
Episode 136
In today's Strange Love episode, Anjali receives information about Ajinkya and Aditi's arrival through Niranjan, who wants her to get some food ready for them. Anjali relays this message to Astha, and Jaya and Sojal plot against Astha.
Anjali
After being reprimanded by Niranjan, Anjali also scolds Astha for getting home late and stops her from going out. While Astha's family is troubled with the way Anjali behaves, she prevents Astha from visiting her sick father but tells her to fast so as to compensate for her bad behaviour during the puja. After Shlok finds out, he screams at Anjali because of the pressure she mounts on his wife. Will Anjali repent or revolt?
Shlok
Shlok pretends to love Astha before her family. Because she refuses to wash his feet, Shlok instructs Astha to vacate the house because he will provide the proof against her father. After discovering Astha's leg injury, the family encourages Shlok to cancel the honeymoon, which he refuses. Unfortunately, when their car broke down on the way, Astha runs away before she falls into a ditch due to a dog threat. Will Shlok locate her and help her out?
From the above Strange Love teasers, things are getting tense between Shlok and his wife. Get the full story daily on StarLife at 6.00 p.m.
READ ALSO: Uzalo Teasers for April 2021: MaNgcobo hits a major stumbling block
The teasers for the Uzalo soapie series are finally out! As published by Briefly.co.za, MaNgcobo encounters several obstacles that threaten the success of the planned heist.
However, she is undeterred in her quest to carry out her plans, and in collaboration with other gang members, she fine-tunes her plans to ensure a hitch-free operation. Find out what becomes of her eventually.
Source: Briefly News