Skeem Saam Teasers for May 2021: DNA results wreak havoc in the Seakamala household
DNA results regarding Kwaito's paternity threaten to tear the Seakamala family apart. Who is Kwaito's real father? Read the following Skeem Saam teasers for more information.

Manaka tries hard to win Charity back, but she remains adamant while Wallet and Evelyn start dating. Elsewhere, a cold war is brewing between Kat and Candice.
Skeem Saam teasers May 2021
Skeem Saam May episodes are full of drama and tension that you do not want to miss. How will the shocking paternity revelation affect Kwaito? Here are the teasers for the month.
3rd May 2021 (Monday – Episode 216)
Kwaito gets the consent he needs to work on his lifelong dream. Meanwhile, Lizzy has hope that her friendship with Mapitsi is in a better place, but Principal doubts it. Charity makes it clear that her relationship with Manaka is over.
4th May 2021 (Tuesday – Episode 217)
The Seakamela sisters are planning to do something without MaNtuli's knowledge, and it will upset her when she finds out. Evelyn's revelation disappoints Wallet, while Babeile and Malebana are left in confusion when two unlikely friends rock up the police station.
5th May 2021 (Wednesday – Episode 218)
Malebana goes to see MaNtuli with excellent news regarding Kwaito's book. Wallet learns some surprising details when he meets Evelyn as he also struggles with his attraction towards her. On the other hand, Meikie makes Tbose's day memorable with a kind gesture.
6th May 2021 (Thursday – Episode 219)
Marothi loses the opportunity to win back the trust of the residents of Turf while Evelyn steals something from her crush to lure him to her home. Elsewhere, Lizzy disregards Principal's orders concerning a friend of hers.
7th May 2021 (Friday – Episode 220)
Things get messy when Phumeza's article regarding Lelo hits the shelves. Meanwhile, Wallet is not happy when he spots his crush with a Ben Ten while Pretty accosts MaNtuli regarding her prejudice.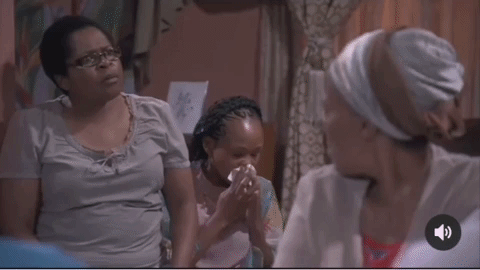 10th May 2021 (Monday – Episode 221)
Kwaito warns an insecure girlfriend while Wallet and his new catch have a romantic moment. Lelo is furious after her cousin betrays her.
11th May 2021 (Tuesday – Episode 222)
MaNtuli is not happy when she finds out that her children made plans without her knowledge. Evelyn and Wallet get up to no good while Maureen and Lelo have an honest and open conversation.
12th May 2021 (Wednesday – Episode 223)
Lelo was wrong to think that she can handle Lehasa, while Pretty learns that getting the samples does not mean that the DNA tests will be done. Elsewhere, Wallet is happy in Evelyn's company and is not ready to let Charles make him feel guilty.
13th May 2021 (Thursday – Episode 224)
Pretty finds out details of a startling old rumour about her paternity. On the other hand, Charles does everything in his power to break Evelyn and Wallet's relationship. Mfundo tries to help Lelo's cause, but his aunt disapproves of his involvement.
14th May 2021 (Friday – Episode 225)
Kwaito and his siblings are shocked by the results of the DNA test. Wallet's piglets cause destruction while he is having the best time of his life. Meanwhile, Lelo gets ready to go to Matsulu.
17th May 2021 (Monday – Episode 226)
The DNA results cause great ruin in the Seakamela family as Pretty gets on the receiving end of MaNtuli's anger. Elsewhere, Charles takes extreme measures to end his fairy tale to rescue a friend.
18th May 2021 (Tuesday – Episode 227)
Clement overhears a conversation that could break the Seakamela family while Charles's envy fuels his anger towards Wallet. Leshole anticipates the exciting chance to work with the Air Force.
19th May 2021 (Wednesday – Episode 228)
The Seakamela family receives disturbing information while Charles has not given up on trying to separate a couple. On the other hand, Kat is given valuable advice by Granny, but it worries Charity.
20th May 2021 (Thursday – Episode 229)
Kwaito's life is falling apart as he struggles to hold it together. Things start getting rocky between Evelyn and her new beau while a cold war is cooking between Kat and Candice.
21st May 2021 (Friday – Episode 230)
Kwaito's anguish is heard by the entire Turf region as he releases a blood-curdling scream. Meanwhile, Wallet is traumatised after learning that the love of his life was intentionally lying to him. Manaka unsuccessfully tries to win Charity back.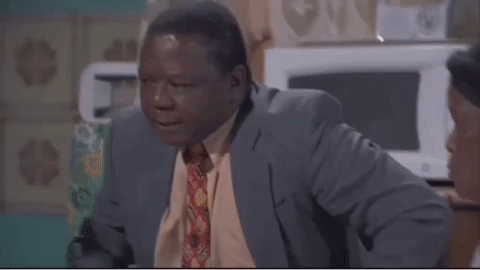 24th May 2021 (Monday – Episode 231)
Kwaito's mind runs wild as he concentrates on memories of an individual that might be his father. Meanwhile, Melita is pleased with Wallet's resolve as she also feels for him. Fanie sees a gap when Lehasa is not happy with a worker that is absent without permission.
25th May 2021 (Tuesday – Episode 232)
Wallet inspires a struggling young writer while a desperate lady wants to reclaim the heart of her wounded lover. Elsewhere, Lehasa is impressed by the beauty of a young lady who cannot tolerate him.
26th May 2021 (Wednesday – Episode 233)
MaNtuli has no option but to face the truth regarding Kwaito's father. Elsewhere, Charles is unable to prevent Wallet from unearthing the truth regarding his actions while Lehasa has his eyes on a young law student from Turf.
27th May 2021 (Thursday – Episode 234)
MaNtuli reveals shocking details about her well-kept darkest secret while Leshole has a career breakthrough. A couple that has been at odds set aside their differences.
28th May 2021 (Friday – Episode 235)
Leeto reveals that he knows the identity of Kwaito's father while Evelyn plans to reunite two great friends. Candice is shocked after finding out that her father will be flying to Pretoria with a rookie pilot.
31st May 2021 (Monday – Episode 236)
Wallet is shocked by the arrival of a man who calls Evelyn his wife, while Eunice is happy when Lehasa does not give up trying to get Pretty. Kat is embarrassed when Riaan spots an intoxicated Leshole at Capsy's.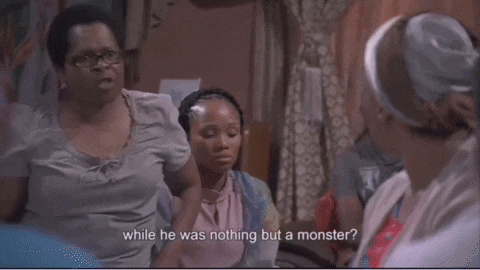 Wallet
He falls in love with Evelyn, and they start dating. However, their relationship faces opposition from jealous Charles who does everything in his power to separate them.
Kwaito
He finally gets permission to work on his lifelong dream. His happiness is short-lived when he receives DNA results regarding his paternity. Will MaNtuli come out clean with details of his real father?
From the above Skeem Saam teasers for May episodes, there is a lot of tension in the Seakamala household. How will MaNtuli hold the family together? Follow the local drama on SABC1 every Monday to Friday at 6.30 p.m.
READ ALSO: Law of the Heart Teasers for May 2021: A new deputy prosecutor is assigned Camilo's case
Briefly.co.za highlighted the drama that awaits in May episodes of Telemundo's Law of the Heart. Julia forgives Camilo after the cheating scandal, but her decision upsets Pablo.
Camilo does not want Pablo to meddle in his relationship as he accuses him of trying to manipulate Julia. Has Camilo changed for the better?
Source: Briefly News