SA Divided After Groom Kicks Sister Out for Breaking No Child Policy at Wedding
- South Africans have shared contrasting views after a groom chased his sister away from the wedding for breaking the no kids policy
- The reactions come after an unnamed groom decided to put his wishes ahead of those of the family members as he opted not to have his sibling at a wedding a fortnight ago
- While some believe the groom should have been respected, some insist the groom should have had children at the wedding to bless it
PAY ATTENTION: Click "See First" under the "Following" tab to see Briefly.co.za News on your News Feed!
Have you ever imagined a wedding full of arguments where family members had to be chased away? This is what actually happened when an unknown groom had to do it.
This is a story of an unnamed groom that had to resort to extreme measures, that of turning his family members away just because they brought children to the wedding ceremony.
According to News24, the wedding took place two weeks ago but there was a deal that the big day was meant to be child-free. However, the groom's sisters defied the deal or agreement as they lived away from where the wedding was meant to take place - they brought the little ones.
To the groom's disappointment, he had to stand his ground and not allow the kids, it is reported that the disgruntled family had to leave the wedding.
Briefly News posed a question on Facebook on what the South Africans thought of the scenario and the reactions depict a divided nation on the matter.
@Fred Zulu said:
"At my wedding I allowed my family and their little ones to attend, family is family......you will not just live with the two of you, you need your family and the family needs you. It's a special day to you as a couple but also a special day to both your families."
@Alistair Pretorius reacted:
"She should have adhered and respected the couple's wishes not to bring the children is as easy as that."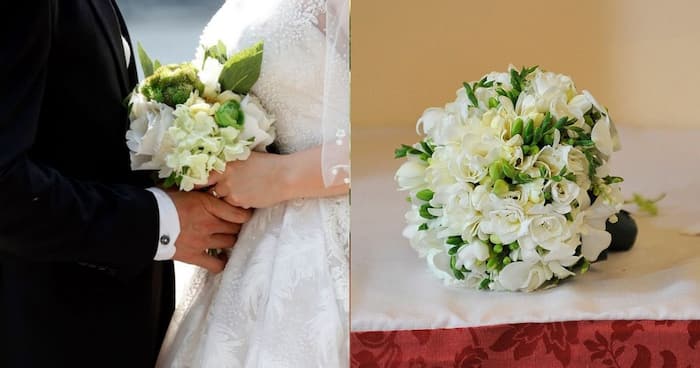 @Vaks Mayekiso said:
"I also don't want kids in my wedding... the only way to resolve is them staying away from my wedding if they not going to respect my wish."
@Deon Olivier said:
"Let everyone attend and arrange a separate function with a nanny. Serve chips and cold drinks. Your siblings might not have someone to look after their children. And they might come from a different town or provinces."
@Minana Transport said:
"Children are a blessing. If you block children from your wedding they say you are most likely not to have children in the marriage."
@Dee Dee said:
"The groom's family is selfish and inconsiderate. They should have respected their wishes, it was their big and special day after all."
Recently, Briefly News reported on an article that a couple went out of their way to make it unique, it becomes even more special.
A couple recently shared a cute moment that they had at their wedding with the world and people loved it.
In the clip that was shared by the new bride, @nelly_hlombe, she and her hubby can be seen making the wedding entrance of many hopefuls' dreams.
The stunning couple made their entrance extra sweet as they danced together blissfully.
Enjoyed reading our story? Download BRIEFLY's news app on Google Play now and stay up-to-date with major South African news!
Source: Briefly.co.za